The Falcons have a bye this week and return to the field next Sunday to take on Drew Brees and the New Orleans Saints down in Louisiana. If there was a perfect way to end their current six-game losing skid, beating the rival Saints would be it. In the meantime, you've got plenty of questions and comments – so let's get to those now. Just remember that all opinions here are mine unless otherwise noted.
Filip from Switzerland
Hey Beek, thank you for the hard work on giving fans a platform to ask questions. The Falcons can't get to the playoffs anymore, even if they win every game. So, what's next? I know that every team wants to fight to the end even if they can't get to the playoffs anymore. But wouldn't it be better if the Falcons tank the rest of the season to get high picks in the draft, like the Miami Dolphins?
Matt: Thanks, Filip. Really appreciate that. I always say this space is for you, the fans. Technically, the Falcons have not been eliminated from the playoffs. I know things look pretty bleak right now at 1-7, but that's reality. Is it just a matter of time? Well, we'll find out soon enough. I know the Dolphins' front office has made a lot of moves and is busy acquiring draft picks for the coming draft, but NFL coaches and players will never tank, as you put it. It's not in their DNA nor does it look good on the bottom line (coaches are judged by wins and losses) or on tape (everything a player puts on tape is viewed/evaluated by coaches and general managers across the league). The trade deadline has passed and the Falcons did at least acquire a second-round pick for Mohamed Sanu, which is pretty good value for a receiver who will be 31 heading into the 2020 season. Atlanta currently has four picks in the first three rounds of the 2020 NFL Draft. Where will they pick? Well, that ultimately depends on how they finish up. As it stands now, the Falcons would have the fourth-overall pick (see below).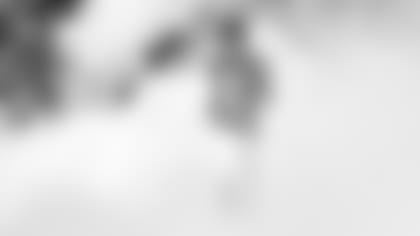 Jeff from Conyers, GA
Beek, do you think the Falcons would consider taking a quarterback with their first pick in the draft?
Matt: No. I think the Falcons will look at every single position, but I do not anticipate them taking a quarterback with their first pick, regardless if it's a top-five or a top-15 pick … or anywhere else in the first round. Unless something unforeseen happens with Matt Ryan, I expect the Falcons' franchise quarterback to play another four or five seasons – and at a very high level. And when he's done, he'll own every single club record by a mile (he already holds most of them). I think the Falcons might look at using a high(er) pick on a quarterback in a few years from now.
Keith from Dahlonega, GA
Beek, since it's the bye week and we won't have to suffer through another painful weekend of football, now seems like a good time to tune out football and watch a good movie. Name your top-five favorite football movies. I need something to watch and I'm curious what the Beek watches. I'll be grabbing some popcorn while I wait for your response. Thanks again for all you do.
Matt: Good one, and a nice change-of-pace question, Keith! There have been some really good (and bad) football flicks. Here are my five (actually, six) favorites.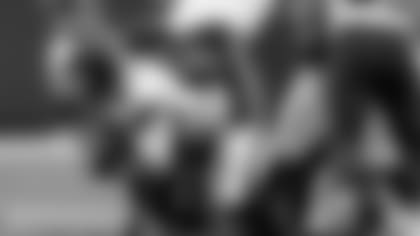 Willis from Montgomery, AL
Hey Beek! I am still holding on to our team! But after watching the last couple of games and trying to figure out what's going on, I wonder if it is a strength and conditioning issue. We have amazing talents, but it seems as if we get manhandled in positions where we should not. What are your thoughts, and great podcast!
Matt: Thanks so much, Willis. You may have heard this before, but almost every NFL game is usually decided by a handful of plays. Turnovers, blown coverages, penalties, explosive plays. Every team has some weaknesses, too. Some teams are better at playing to their strengths – and disguising (or scheming around) those weaknesses, too. That all said, the Falcons simply are not making enough plays on the defensive side of the ball, if we're being really honest here. They're not creating enough turnovers (and giving the offense extra possessions), they're not getting to the quarterback and creating havoc (and negative plays) in the pocket. That alone can turn the tide in games. They've lost four games by seven points or less. Now, we can debate just how close those games really were, but they did come to one score in the end. One score is really just one of those game-changing plays I just mentioned. That's a big problem.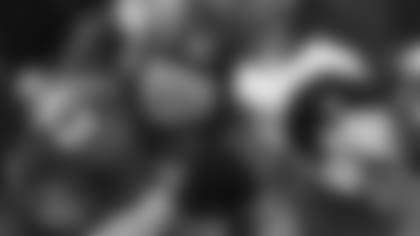 Gereck from Decatur, GA
Falcons are going to the playoffs next season. You heard it from me first!
Matt: OK, Gereck. What do you know that we don't, sir? And what about this year? Love the optimism. Just be careful, though: Some Beekers around here have dumped out all of their red Kool-Aid and get a little salty when confronted with such optimism.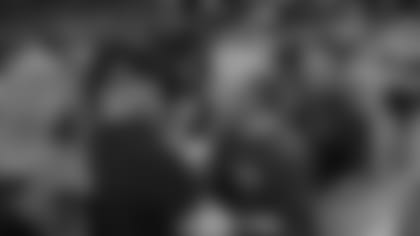 Josh from Kettering, Northamptonshire, England
Hi, Beek. Second time writing in, my first was during the losing streak last season when I questioned why we seem so inept at tackling and likened it to rugby. Anyway. I believe we should have shipped a player or two more before the deadline such as Vic, thoughts? Also, DQ does seem doomed, should we go defensive or offensive HC next season (if you can say). Finally enjoy the SFTB every day!
Matt: Hi, Josh. Great to hear from you. I think I actually remember your last question (and the latest podcast is below). Here's the deal with trades – you need to have a willing partner and both sides must feel like they're benefitting in some way. At this point we can only speculate as to why there weren't any more moves made by the Falcons before the deadline. Hope that makes sense. And, you're right, I would never comment on someone's future like that, especially someone I know, respect and work with – that would be just wrong. I'm asked quite a bit, as you can imagine, and I understand why. Coaches are ultimately judged by wins and losses, and they'll all tell you that. It's a tough, bottom-line business. They know that going in, too. And so many things factor into wins and losses, as we all know. It doesn't mean that these guys aren't exceptional coaches or have suddenly forgotten how to coach, either. Remember this: Players make plays and coaches coach.
Mike from Las Vegas, NV
Hello, Beek. I really enjoy reading your columns (and I do read everything). Is there any chance of getting a little more space/characters for our questions? I've been accused of a lazy argument, but there is no room to make a better case or cite examples. I understand your need for brevity, but you'd still have the ability to choose your questions, and some deeper insight might be beneficial.
Matt: Mike, totally understand your point and I've requested more space, sir. Hopefully we can get it done this week. Thanks for your patience and for being a loyal reader of SFTB. Let's face it, not having enough space is, well ...
Bird Noises podcast: Ricardo Allen unfiltered
Don't ever count Ricardo Allen out. The Falcons safety talks about a childhood accident that forever changed his life, what motivates him, his appetite for knowledge, reading and a message to Falcons fans on never giving up in the latest episode of Bird Noises with Matt Tabeek. Listen to all of our podcasts right here.
Go ahead, ask the Beek
Do you have a question about the Atlanta Falcons (or anything football-related) you'd like to ask Matthew Tabeek? If so, hit the link below. Please remember to include your home state (or country if you live outside the U.S.). Thanks for reading SFTB! MAILBAG
Do you have a question about the Falcons that you want answered? Ask a question here and it could be posted on AtlantaFalcons.com.