The Falcons have reached the midway point of their season and to say things haven't gone as planned would be an understatement. Many of us, including myself, believed back in August that this team could contend for a division title and possibly make a postseason push. Well, that's all changed. The Falcons have just one win eight games into the season and now finishing with a winning record would require a colossal turnaround. But this is the NFL … and anything can happen. In the meantime, you have plenty of questions – so let's get to them now. Just remember that all opinions here are mine unless otherwise noted.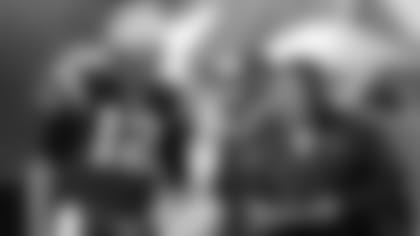 Tom from Lilburn, GA
If Dan Quinn is let go, I hope they get a top assistant from the New England Patriots. They have a winning tradition year after year. Why? It is not all Tom Brady. It is the team they evaluate and select for their roster. I do not know a single name of the players on the offensive and defensive lines, but they seem to excel every single year. How can New England's talent evaluators be so different in their opinions than the Falcons?
Matt: Whoa, whoa, whoa. Let's tap the brakes here on how everything (or everyone) who comes out of New England translates into success elsewhere in the NFL. Let's go through the list of former assistants who've taken jobs elsewhere, shall we? I can think of seven off the top of my head (along with their records as head coaches):
Eric Mangini (33-47)
Charlie Weis (41-49 at Notre Dame and Kansas)
Romeo Crennel (28-55)
Josh McDaniels (11-17)
Bill O'Brien (47-41 at Houston Texans only)
Matt Patricia (9-13)
Brian Flores (0-7)
Mike Vrabel was never on the Patriots coaching staff but did play in New England for eight seasons and coached under Bill O'Brien. His coaching record so far is 13-11. The one constant with the Patriots when it comes to coaches has been Bill Belichick. And he's had a pretty good quarterback, too.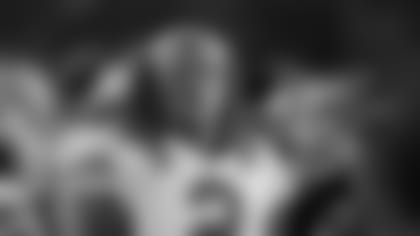 Chris from Mount Pleasant, SC
OK, Beek. This is a weird one. If we end up with the No. 1 or 2 pick in the draft, which isn't out of the question with our schedule, do you think our best option is to 1) trade the pick, 2) trade Matty Ice and pick one of the QBs or 3) take the best defensive player available? This question makes me queasy as I'm a big Matt Ryan fan, but you don't get to pick that high often.
Matt: It's not as weird as some of the questions I get (and can't publish), so there's that, Chris. Your question is an easy one to answer, though. Choice 3. I think the safest pick and best pick for the Falcons (if he was available) would be Ohio State defensive end Chase Young. Young is 6-foot-5, 265 pounds and in three seasons in Columbus, he's tallied 26.5 sacks (and still adding to that list). He already has 13.5 this season while registering 29 tackles (22 for a loss). The Falcons desperately need an impact player coming off the edge. Atlanta is currently last in the league in sacks – No. 32 with just seven through eight games. New England, who has the best record in the NFL, just happens to lead the league with 31 sacks thus far. Also, Matt Ryan could easily play another four or five seasons because he takes such good care of himself and is still playing at a high level. The Falcons have committed to him financially, too, and even if they wanted to part ways with No. 2 (which would be crazy), it would come with a big cap hit. No, draft an impact player on defense. That's the biggest need and if they could land Young, it would be the safest pick.
Christian from Grand Prairie, TX
Hey Beek! I'm usually not the guy to accept tanking or want my team to. But this guy Chase Young out of Ohio State is on his own level. 13.5 sacks, 15.5 tackles for loss, the Bosa's weren't even on that level. He has a chance to break Terrell Suggs 24-sack record, a record that hasn't been touched since it came in 2002. I'm willing to lose a few and it helps boost the secondary. Thanks, Beek!
Matt: You're preaching to the choir when it comes to Chase Young, my man. Check out my response above to Chris from Mount Pleasant, S.C. Right now Young looks like the safest (and best) pick for a defensive-needy team in the coming NFL Draft.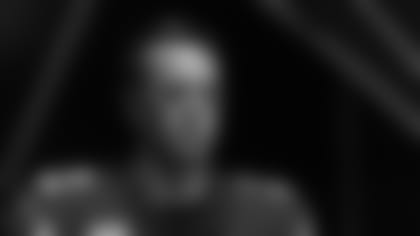 Larry from Macon, GA
I'm not a football guru, I'm just a fan. But isn't it true that any coach can coach but it's the team that performs? Why don't the college-level Atlanta Falcons try a college-level coach? Jim Harbaugh, Urban Myer? A change would be good, a major change. A mobile veteran QB Cam Newton to start? Hmmm.
Matt: I'm not sure I understand your whole "college-level" logic here, Larry. I should note that I once lived in Ann Arbor as a kid and my family loved going to the Big House for games … and I think Jim Harbaugh has his work cut out for him right now (let's beat Ohio State at least once, please). So I'll pass on that part of your question. As far as Cam Newton goes, last time I checked he's under contract with the Carolina Panthers and, right now, might be the second-best QB on their roster. Besides, the Falcons have a much better quarterback named Matt Ryan. You should watch him play sometime and appreciate him.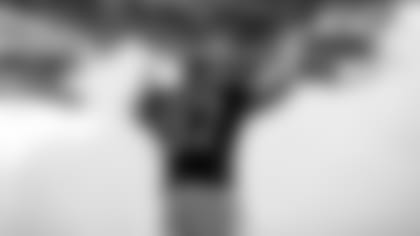 Christopher from Oceanside, CA
Beek, Matt Schaub's performance proves that the O-Line is capable of putting together a decent game. The real issue here is the D-Line. Five (or six) games without a sack, totally unacceptable. I think that we need to make a move (or moves) to bolster the D-Line (and give Grady Jarrett some help) before the trade deadline, even though Chase Young would look fantastic in a Falcons jersey. Your thoughts?
Matt: I thought the offensive did play better against the Seahawks (as compared to the five sacks they surrendered to the Rams the week before, the fifth one knocking Matt Ryan out with an ankle injury). Not to take anything away from Seattle's front, but I didn't see Aaron Donald and Dante Fowler lining up last weekend, either. Back to your point. Yes, the Falcons defense has struggled when it comes to creating turnovers and registering sacks through eight games. As noted above, Atlanta is dead last in sacks with a grand total of seven on the year. The Falcons are also tied with four teams for last in the league with just two interceptions, too. Whenever a team can steal extra possessions throughout the course of game, that's always going to help increase your chances to get points – and win. The trade deadline is Tuesday (today) at 4 p.m. ET. It'll be interesting to see what the Falcons do, if anything. There have been some rumors out there about certain players, but it's all speculation at this point. The Falcons are going to have some decisions to make this offseason, especially when you consider how tight the salary cap is expected to be. Will they part ways with some players? Will they opt not to re-sign others? Will they be forced to restructure some deals? Regardless, they must try to accumulate some draft picks and then hit it out of the park with those picks. And I agree with you on Chase Young. Stay tuned.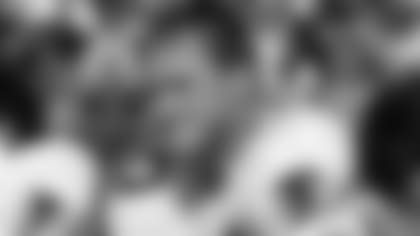 Kimberley from Warner Robins, GA
Hey Beek, if the Falcons end the season 1-15, will this be the worst season in the franchise's history?
Matt: Yes, it would be. In 1967, the Falcons finished with a 1-12-1 (.077) record and that's currently the worst finish in franchise history. The following season, in 1968, the Falcons finished 2-12 (.143). What's crazy about those two seasons is that those were two of the best years in Tommy Nobis's career. He was named All-Pro twice (first team in 1967 and second team in 1968).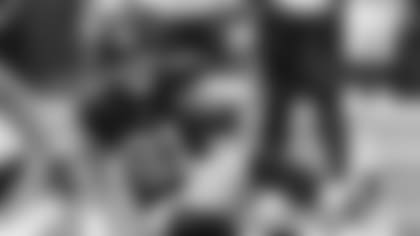 Myron from Fort Valley, GA
Why do you spin the narrative for this team? They are a subpar team from the GM to the coaches and it's sickening to read your blogs, dude, because I see a positive spin in your evaluation of the team when there are negatives all over this team. Do you ever think you can give an honest evaluation on the Falcons because, clearly, they are underachieving.
Matt: I love how pointing out facts to negative, salty Falcons fans is suddenly spinning and, even better, how it makes fans mad. Why? Clearly, Myron, you don't read everything I write or tweet on social media. If you did, you'd know that I point out plenty of not-so-good stats, trends and issues with this team. (Scroll through my column headlines.) I also point out what is working – and who is playing well. Julio Jones, Austin Hooper and Matt Ryan are putting up decent numbers this season – the Falcons have the No. 1-ranked passing offense in the league – but they're also 1-7. And how many times have I quoted Bill Parcells and written in this space, "You are what your record says you are"? Too many times to count. If there's one thing I don't like it's when people don't have their facts straight and push a lazy narrative. Thanks for writing in, Myron, and next time please do your homework.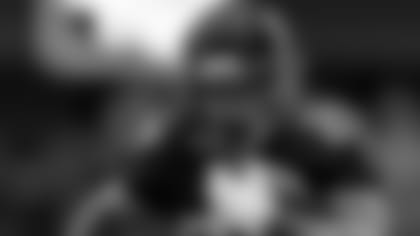 Mike from Hamilton, GA
Before the first preseason game was played, the oddsmakers in Las Vegas did not have a high opinion of the Falcons. What did they know that DQ and TD did not know?
Matt: Well, I have no idea, Mike, because I don't value or pay attention to what the oddsmakers say. I'm not a gambler. I do pay attention to some of the more credible media outlets and there are a few writers out there who know the game – and I value their opinions. But, just for you, I went back and was perusing through some of the preseason predictions. Let's see. Tony Dungy said the Falcons were his dark horse pick come out of the NFC. MAILBAG
Do you have a question about the Falcons that you want answered? Ask a question here and it could be posted on AtlantaFalcons.com.
Do you have a question about the Atlanta Falcons (or anything football-related) you'd like to ask Matthew Tabeek? If so, submit it here. Please remember to include your home state (or country if you live outside the U.S.). Thanks for reading SFTB!