The Falcons will look to pick up their first win of the year against an old nemesis, the Philadelphia Eagles, on Sunday night. The Eagles, in you've forgotten, have beaten the Falcons three straight times and beating them in front of the home crowd on national TV would certainly be a nice way to pick up win No. 1 of 2019. In the meantime, you've got plenty of questions about these Falcons – so let's get to them now. Just remember that all opinions here are mine unless otherwise noted.
Chuck from Corpus Christi, TX
Hey Beek! Thanks for the dedication and columns for all the Falcons fans all over the world. Long-time reader, third-time writer. I believe the last three times we've played Philly up there, we've been shut down offensively. But in 2015, ATL won on a last-second field goal against them and played much better offensively. What do you think the formula is on offense and defense to rebound from last week?
Matt: Hey, Chuck. You're right about the last time the Falcons beat Philly – it was in 2015, but not quite a last-second win. Matt Bryant booted a 47-yard field goal with about six minutes left to put the Falcons ahead, 26-24. The Eagles had a couple of chances to steal a win in the end, but couldn't pull it out. Ricardo Allen picked off Sam Bradford with 1:11 left sealed the season-opening win in the Georgia Dome (you can watch the highlights above). As far as beating Philly on Sunday night, the Falcons need to do a much better job of protecting Matt Ryan. He was sacked four times against the Vikings. They also have to protect the football better and eliminate the turnovers; that doomed the Falcons on Sunday. Philly's offense is handful, and the Falcons must deal with their two-headed monster at tight end (Zach Ertz and Dallas Goedert) and a deep threat in DeSean Jackson. Their running game is formidable, too, with Jordan Howard. Atlanta must get its running game going (Devonta Freeman) and cash in on the play-action when it opens up. It won't be easy, but the Falcons should be ready and motivated.
James from Forest Park, GA
What are we doing to correct the problems we have on offense and defense?
Matt: Look, James, no one in this building is pleased about how things went down against the Vikings. I think the best way to answer your question is to use Dan Quinn's opening remarks during Monday's press conference. Here you go, and hope this helps.
"Last night, I was more pissed off than I've been in a long time, and we've had tough losses. Lot of preparation, buildup, to have that right, sometimes it can feel like an Olympic race, ready to go, false start, false start and you're out of it before you even get going. Watched it last night when I got home, watched it again this morning and the reason I was so mad is because we didn't do what we said we were going to do, and we didn't do what we were capable of doing. The coach in me always wants the 1-0, but if you had to have an 0-1, the teacher in me said, you'd better apply the lessons. At a minus-three turnover margin, blocked punt and not playing in the run game and controlling the edges like we were capable of, there were a lot of lessons. It is how we played, but as a team, it certainly, in my opinion, is not who we are. So just wanted to make sure when I got back with the team again today, we said after we're done today and we watched it, we went through it, the preparation begins again and we've got to get the mistakes corrected and get our football right like we like to play for our home crowd Sunday night against a good Philadelphia team. It will be fun. It will be flying. The crowd will be, you know, our home opener, there's nothing like it. But our focus first has to be to us before we turn our preparation to them."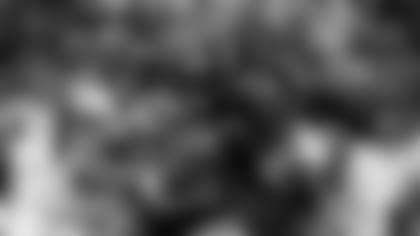 David from Atlanta, GA
Beek, Beek, Beek. Come on, let's get off this "it's just one game" crap because that's what it is. No, I'm not panicking or saying the season over, but I'm realistic. Our Falcons looked as bad as I've ever seen them; they were horrible; and with talent we have, I think it all boils down to complacency, particularly on behalf of coach Quinn and his staff. Next week we'll be saying it's just two games.
Matt: When fans start writing off the season, calling for heads and saying that we need a new quarterback because of a season-opening loss on the road to a very good team, you bet your backside that I'm gonna start telling people to tap the brakes, chill out – and that it is just one game, David. Based on your last sentence, it appears that you're already writing off Week 2 as a loss, no? Look, no one said the Vikings game was pretty – when any team turns it over three times and has a punt blocked deep in its own territory, it's going to be an ugly day regardless of the talent. Every team in the NFL is talented; that's why you can't afford to make those kinds of mistakes. And no one takes those losses harder than the coaching staff and the players in that locker room, regardless of how fans feel. You call it crap. I call it facts.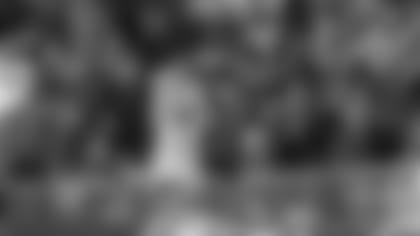 Mike from Tidewater, VA
How much of a home-field advantage do you think our fans can give the Falcons this Sunday night? Well, I am looking forward to making A LOT of noise at this Sunday's game! You know that after their win last week, some very happy Eagles fans will show up. And it's not like I want to help ruin their fun or make them go away sad after the game or anything ... I enjoy SFTB. Thanks a million!
Matt: That's all up to the fans, Mike. Are Falcons fan going to pack Mercedes-Benz Stadium? I don't know, but it would be nice to see a standing-room only crowd and to NOT see a single red seat unoccupied. Falcons fans know Philly is going to come into town feeling very confident. And why not? They've beaten Atlanta three straight times and are coming off a nice come-from-behind win against their NFC East rivals. They probably feel like they own the Falcons at this point. I'm sure there will be Eagles fans in attendance, too. And they are always loud. The ball is in the Falcons' fans' court. I hope the answer the bell and bring it Sunday night. This team could use it.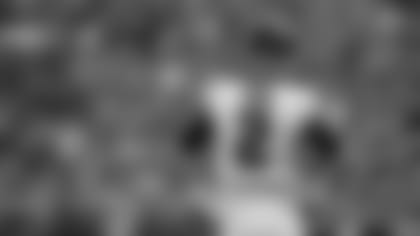 Ricardius from Stockbridge, GA
The Falcons are one of the best teams in 2019, I think, but Sunday night they played like garbage. First off, why wasn't the front line holding so that Matt could get at least some passes in. Also, Matt stop being scared of the contact. Your team has got you. Just throw the ball, and don't drop it and run the ball more. All y'all do is pass, pass, pass. We got some good running backs. Use them.
Matt: I hear ya. Pass protection was definitely an issue at times, Ricardius. Matt Ryan was sacked four times. I know you'd like to see the Falcons establish the run game, but it was tough sledding against that defensive front on Sunday. There wasn't much room to run for Devonta Freeman or Ito Smith. The other issue, Ricardius, was that the Falcons were down by a lot – it was 28-0 at one point. To get back into it, you need to move the ball quickly and in large chunks. And when you've got Ryan, Julio Jones, Mohamed Sanu and Calvin Ridley, you'd like to think you can make something happen with them out there. It just didn't unfold that way, unfortunately.
Gregory from Louisville, KY
Hey Beek! We have five RBs. Do you think we need to see more of Qadree Ollison? Ollison ran over DBs in the preseason. Ollison is a beast. There is always talk about winning three phases, I say as a collective team there's six phases, defense, offense, special teams, turnovers, coaching & fan support. Our new Falcons symbol states "Falcons vs All Y'all." It does not state Falcons against each other.
Matt: Hey, Gregory. I'd love to see more of Qadree Ollison. However ... the Falcons only had two running backs active for the Vikings game – Devonta Freeman and Ito Smith. Ollison, the fifth-round pick out of Pittsburgh, did a lot of good things during the preseason and the coaches like his size and versatility. Brian Hill also had a solid training camp and preseason, and he brings that added size to that group as well. It remains to be seen when those guys will be active, but I know fans are anxious to see them contribute. MAILBAG
Do you have a question about the Falcons that you want answered? Ask a question here and it could be posted on AtlantaFalcons.com.
Do you have a question about the Atlanta Falcons (or anything football-related) you'd like to ask Matthew Tabeek? If so, submit it here. Please remember to include your home state (or country if you live outside the U.S.). Thanks for reading SFTB!