Here we are, Falcons fans; the final week of preseason is upon us. While I'd say the coaching staff has a pretty good handle on who is ultimately going to make this final roster, there is still much to be decided when it comes to a few position battles, depth in some areas and the practice squad. Things could change, too, depending on which players are released by other clubs in the coming days. In the meantime, you've got plenty of questions – so let's get to them now. Just remember that all opinions here are mine unless otherwise noted.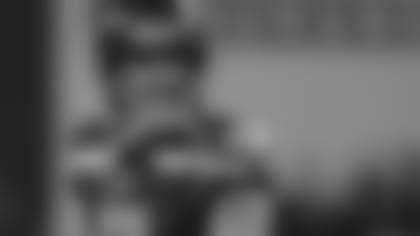 Mike from Waynesville, GA
Hey, Matt! How many times in Money Matt Bryant's career did we hear Wes Durham say, "The kick is away and it's good!" He's older like Tom Brady, but special. Can't you see all the moves the team is making to get there this year? I think this one could haunt them. We've learned that injuries can make a big difference, but what if we make it deep into the playoffs and it's down to a field goal, don't you want Bryant?
Matt: You know, I remember receiving emails when both Matt Bryant and Giorgio Tavecchio were on the roster and fans were writing in saying that the Falcons would regret it big time if they let Italian Ice walk, mainly because Bryant was (then) 43 and having some injury problems with his leg, etc., and Tavecchio was young (and hadn't missed a kick yet). My point is, it's easy to second guess when things aren't going quite right. According to Dan Quinn, the Falcons did discuss Bryant when looking at bringing in some competition this week. They know him well, and what's out there. They chose to bring in Blair Walsh for a reason. I think they'll go with the guy who they believe will get the job done at the end of the day, regardless of the distance, conditions or situation. And it's not Tavecchio or Walsh, it'll be someone else. I think the team believed they were set with Tavecchio, but now they're opening up the competition. It would not surprise me at all if Giorgio kicks his way out of this and we forget about this stretch. That said, it's open right now and all options are on the table. Right now, Tavecchio and Walsh are up. Let's see if one of them can take this thing and run with it. If not, the Falcons will likely look elsewhere. Stay tuned.
Wesley from Greensboro, NC
OK. I have been reading reports that the Falcons would not even consider going back to Matt Bryant. My question is, why? The man was a force for years and dependable. Why not bring him back??
Matt: Hey, Wesley. As I noted above, Falcons coach Dan Quinn said on Sunday that the Falcons considered all of their options – including Matt Bryant – before deciding to work out three different kickers. They liked what they saw in Blair Walsh and Quinn said it's an open competition now. There is no denying what Matt Bryant accomplished here. He's beloved and made many clutch kicks over the years. But there's a reason why Giorgio Tavecchio was brought in last year to begin with, why they kept him on the roster and why they ultimately chose to part ways with Bryant. Teams have to make tough roster decisions every single year.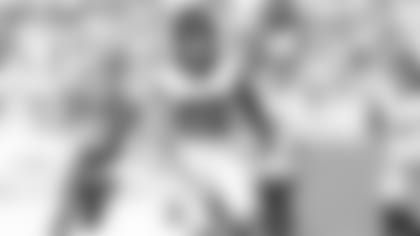 Otis from College Park, GA
Hey Beek, I'm not quite sold on Isaiah Oliver. His technique seems questionable and he doesn't seem to play with confidence or urgency. Do think they will ever solidify that position? Thanks.
Matt: Hey, Otis. I think we're watching two different players because the Isaiah Oliver I've been watching (closely) is definitely playing with more confidence in his second year. I spoke with him a couple of weeks ago after practice about the difference between this year and his rookie season – and he said he's so much farther along right now. You can see it in his body language on the practice fields, too. He said that because he has things down, is paying closer attention to the details and improved his technique, it has allowed him to play more instinctively. He specifically mentioned playing more aggressively, too, especially with Dan Quinn calling the defense now. My advice is to not to rush to judgment on Oliver based on a few series played in preseason games. I think he'll be much better in Year 2, but I think we all need to realize that he's a young player still.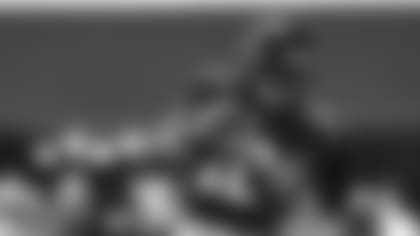 Matt: Beth, readers like you are some of my favorites – because you pay attention. The uniforms schedule was pushed back. The good news? It's finally dropping today – at 11 a.m. ET. The Falcons will be wearing red, white and black jerseys this season – and now you'll know when, where and what they'll look like. Be sure to go right here – the Atlanta Falcons' Twitter page – at that time for links to the uniforms gallery. And you can also check out this site, AtlantaFalcons.com, for the uniforms schedule page later on today, too.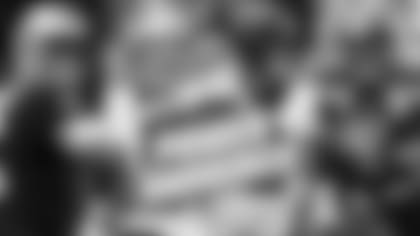 Jay from Gainesville, GA
Beek, I noticed that the NFL Network power rankings has the Falcons at 17. Do you think this is right? I don't think there are that many teams better. Also, does two rookies on same side of the O-line concern you, especially with the tough D-lines we face early? Must keep Matt Ryan healthy.
Matt: Jay, I'll be honest with you here about the NFL Network's power rankings. I don't pay attention to them. You do know that I publish some Wildly Important NFL Power Rankings, right? The last edition I put out was following the NFL Draft – you can check them out right here. If you scroll down (and not too far), you'll notice that I have your beloved Falcons right at No. 10, seven spots higher apparently than the NFL Network. That all said, I will be releasing my preseason power rankings prior to Week 1. So stay tuned! As for your comment and question about two rookies on one side of the offensive line, tap the brakes. Why? Because, as of right now, it only appears that Chris Lindstrom will be starting. While Kaleb McGary is back and practicing this week, I'd be really surprised if the Falcons trotted him out there as the starter in Week 1. In time, provided all goes well with his health (knock on wood), I can definitely see McGary starting. At least that's what you'd hope to see after picking him in the first round of the NFL Draft. For now, I think the Falcons will be OK with Ty Sambrailo or Matt Gono, who had a decent game against the Redskins last week.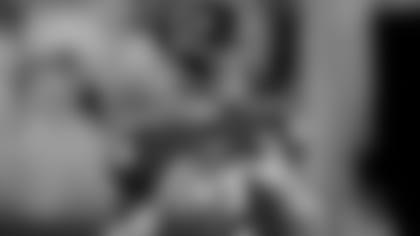 Leo from Dawson, GA
The only way the Falcons can start to be a good team is to get rid of all these has-been players and start over again. This is the same crap they have done for the last six years. They need to win games and this team does not have the capacity to do that. I will not attend another game until they get together and start winning games.
Matt: Wait, what? Win which games, the preseason ones? And who are the has-been players you are referring to, Leo? The older players on this roster are some of the best – in the league. Matt Ryan (34), Alex Mack (33), Adrian Clayborn (31), Matt Bosher (31), Mohamed Sanu (30) and Julio Jones (30) make up half of 12 oldest players on this roster. The other ones are key role players and backups for the most part. I'm not going to look at the last six years but I will look at the last four – the ones Dan Quinn has been head coach – and the Falcons have had only one losing season (last year when they finished 7-9). Prior to that, they won 10 games in 2017 (and made the playoffs), 11 games in 2016 (and made a Super Bowl run) and went 8-8 in Quinn's first season. I think you're off base, and you can't just "get rid of all these" players. There's this thing called a salary cap you should check out and read up on. Let me ask you this, if the Falcons win their opener, will you attend their home opener on Sunday night against the Eagles? Let's hope so. MAILBAG
Do you have a question about the Falcons that you want answered? Ask a question here and it could be posted on AtlantaFalcons.com.