Here we go. It's game day. Yes, it's preseason, but there's a lot on the line today – as in all eyes will be on the Falcons offensive line. Other position battles are still ongoing, too. Running back is one I'll be watching, too. Some consistency in the kicking game will go a long way as well. In the meantime, you've got some questions, so let's get to them. Just remember that all opinions here are mine unless otherwise noted.
Justin from Frederick, MD
Beek, concerned Falcons fan here. In your opinion have we fixed the offensive line? What will you be watching against the Redskins on Thursday? Please be honest.
Matt: I'm always honest here, folks. I'm glad you brought up the offensive line, Justin. That's going to be very interesting to watch against the Redskins. I'll be watching two positions in particular – left guard and right tackle. I'm not too concerned about right guard Chris Lindstrom; I think he's going to be just fine. The first player the Falcons signed in free agency was James Carpenter and on Thursday night we'll get to see him in action against the Redskins at left guard. The competition between Carpenter and Jamon Brown has been intense all training camp and preseason – and it's time for one of them to emerge as the clear favorite. Carpenter, a former first-round pick, is the more experienced one of the two (he's played 103 games and made 97 starts). Keep an eye on him as he returns from a hip flexor injury and makes his preseason debut. Brown is also expected to play against the Redskins, too. With Ty Sambrailo out, Matt Gono – a guy that I've been gushing about all offseason long – will get his chance to make a strong(er) impression on the coaching staff. Gono will likely see extended action at right tackle. Watch this kid. He's got the physical tools and has worked hard to develop into a solid NFL offensive lineman. The Falcons think highly of him, too. Will this be his coming out party? Who knows. But keep an eye on the 6-foot-4, 305-pounder who was a Gagliardi Trophy semifinalist and first team All-American while at Wesley College, a Division III school. Thanks for writing in, Justin. Always good to hear from Falcons fans in Redskins country.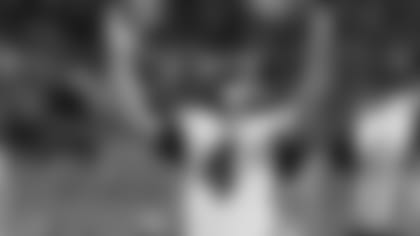 Mike from Atlanta, GA
Yo, Beek. Thanks for all you do, keeping us informed and putting up with us. What's the deal with Giorgio? I thought he was supposed to be better than Matt Bryant. He looks kind of shaky to me. Are we making too much of the missed field goals? Thanks.
Matt: Hey there, Mike. Thanks for writing in and the kind words. I love all of my readers – even the ones who criticize me; that's what keeps my job interesting, challenging and fun. Look, tap the brakes on Giorgio Tavecchio. Yes, he's missed three kicks in the preseason, going 4 of 7 so far. But all three of those misses have made from at least 52 yards away – 54, 52 and 52 – and one of those was a tipped ball. That all being said, you'd like to see Tavecchio make every single one – and be more consistent. He'll likely get more opportunities against the Redskins and hopefully he will quell some of those concerns. In a perfect world he'd get four or five field goal attempts against Washington and boot them all – and everyone would stop losing their minds over the kicker. I'm not saying you're overreacting by asking, but fans need to slow the roll when it comes to the Matt Bryant talk. At least for now.
Beth from Alpharetta, GA
Beek, someone asked about a uniforms schedule here and you said the Falcons would wear black jerseys in three games. When is the schedule coming out and what three games?
Matt: Hi, Beth. I'm so glad you mentioned that because the 2019 Falcons uniform schedule is about to drop in the coming days (or hours?). I've seen it and it looks pretty cool – complete with dates, uniform details and a photo gallery. Stay tuned to AtlantaFalcons.com and this space for more details!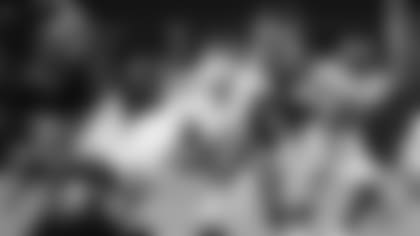 Bill from Alapaha, GA
Not sure how you feel, but watching the game vs. the Jets, Matt Ryan was hit hard and regularly. Seems he had to throw quick. Is there an issue on the offensive line? Because you know the receivers will be of no use if Ryan is on the ground. If not mistaken, the two first-round linemen were in the center and left tackle. Your thoughts, and thanks for what you do.
Matt: Thanks for writing in, Bill. Only one of the first-rounders – right guard Chris Lindstrom – played against the Jets. He had an up-and-down night, too. The other pick, tackle Kaleb McGary, has been sidelined since undergoing a heart procedure (but he's expected to return eventually). You're right about Matt Ryan, who was sacked three times. That's not ideal. Overall, it was a rough night for that group up front. I don't want to make excuses, either, by pointing how a lot of teams don't really game plan for preseason games, etc., but that's the truth. The Jets threw a lot of blitzes and looks at the Falcons. As I noted above, I'm expecting a much better night against the Redskins and I'll be paying close attention to the left guard and right tackle spots. I think Lindstrom will be fine, too. Stay tuned.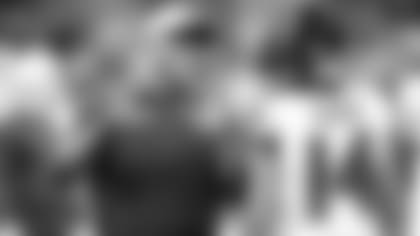 Mike from West Hartford, CT
Hey Beek, I personally think it's time to part ways with Justin Hardy. He's been an extreme "non-factor" over the past couple of seasons. By dropping him, it would open the door for some younger and more promising receiver options like Russell Gage, Marcus Green, etc. Thoughts? Also, it is brutal being a Falcons fan living in New England! Rise Up!
Matt: I definitely feel for you, Mike. Hang in there. The best way to silence those Pats fans up there is to win on the field – and hopefully the Falcons will get it done in 2019. Justin Hardy is an interesting topic, I think. He's clearly the No. 4 option right now, behind Julio Jones, Mohamed Sanu and Calvin Ridley. If it stays that way, which many expect, he likely won't get a ton of opportunities – so when he does, he must capitalize on them and make them count. That's why the drop in the end zone against the Jets was an eye-opener. Some players who have stood out to me this preseason include receivers, too – guys like Christian Blake, Devin Gray and Olamide Zaccheaus. The one thing that Hardy has on all of them is experience and knowledge of the offense. I understand your point and totally get where you're coming from, Mike. It'll be interesting to see if the Falcons stay put or take a chance on one of the younger players. MAILBAG
Do you have a question about the Falcons that you want answered? Ask a question here and it could be posted on AtlantaFalcons.com.
Do you have a question about the Atlanta Falcons (or anything football-related) you'd like to ask Matthew Tabeek? If so, submit it here. Please remember to include your home state (or country if you live outside the U.S.). Thanks for reading SFTB!
They said what?!
The latest episode of Falcons Audible podcast it out and it's a must-listen for Falcons fans. Keanu Neal and Ricardo Allen joined me to talk about their comeback stories, the 2019 season, what's different playing defense with Dan Quinn as the defensive coordinator – and we had a little fun playing some word association (I finally got Keanu to crack!). Check it out.
To listen and subscribe to the Falcons Audible podcast: