The Falcons are preparing for a rematch with the rival Saints on Thanksgiving Day. While any hope of making the playoffs or winning an NFC South title have been dashed at this point, the Falcons still play all three division foes one more time – that means they could potentially affect playoff seeding or even play the role of spoiler down the stretch.
And let's face it, many Falcons are playing for their futures, whether it be in Atlanta or elsewhere. Same goes with the coaching staff; you know they'd like to string some wins together and finish the season on a positive note. With the Saints, 49ers and Panthers still on the schedule, the Falcons could definitely make a statement.
Meanwhile, you've got plenty of questions and comments, so let's get to them now. Just remember that all opinions here re mine unless otherwise noted.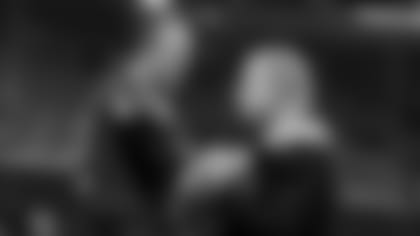 James from Jonesboro, GA
Hey Beek, when will the Falcons start acting like Mercedes-Benz Stadium is there home turf? It's sad that as a season ticket holder we have to witness our worst play at home. It's hard being laughed out of our own stadium. I love the Falcons but we, as the fans, deserve better. Let's go team. RISE UP.
Matt: James, the Falcons have the best owner and the best stadium in all of the NFL. There's plenty to be proud of as a Falcons fan. Hold your head high because this, too, shall pass and the Falcons will be back. Arthur Blank has said that he is "extraordinarily disappointed" and has said that he will "continue to look at everything" he can "and make the right decisions that we're going to have to make. I'm not bashful about making those decisions." I'm confident that the Falcons will get back on track, and you should be, too, James.
Brandon from Cornelia, GA
Hey Matt, I was wondering about the playoff chances the Falcons have. After a devastating loss to the Buccaneers, could the Falcons have an 8-8 or a 7-9 record and still make the playoffs? Overall, the Falcons have upset the Saints and play them again this Thursday; are they playoff-bound if they pull off back-to-back wins against the Saints and pull an insane upset vs. the 49ers?
Matt: Goodbyes are hard for all of us, Brandon. But those bags were packed, and that ship has sailed.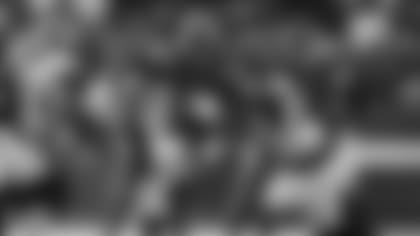 Robert from Marietta, GA
Beek, love what you do for the fans even though you have your frustrating moments, I'm sure. My comment/question involves players' motivation. This Tampa game reminds me of the Browns game last year. After great performance against Redskins, Falcons came out flat, almost seemed like they were expecting Browns to just lay eggs. Falcons have what it takes to dominate, yet they just don't seem to perform at their highest level. Why is that? Is that something to blame on DQ and the coaches? Don't tell me they are all "professionals" and they give all they've got every game day. Players thought they could cruise over Bucs playing half a** football, just like they thought against Browns last year. What's your take?
Matt: I can definitely see why you'd compare the Bucs loss to the Browns loss a year ago, although the 28-16 defeat in Cleveland felt much worse. Heading into that game in 2018, the Falcons had won three straight and were 4-4 on the year. The Falcons came out flat, lost and went on a five-game skid. Even though this year's Falcons came off the bye week with two dominant performances, they were still 3-7 and no one was sure what to expect – would they keep rolling or revert back to the first-half team. It was the latter and the feel-good moment was over. What team will show up down the stretch? We're about to find out. I'll say this much, if they can somehow find a way to sweep the Saints, upset the 49ers and win out, an 8-8 record would feel pretty darn good. Now I need to take my own advice: tap the brakes.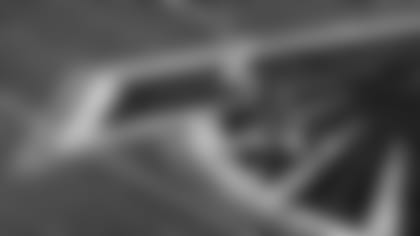 Rick from Flowery Branch, GA
Hi again Beek! You asked and here's my response. Your column, in my view, tells it like it is, no sugar-coating. So the title, Tabeek's Take, is spot on. I also enjoy the daily mailbag, Straight from the Beek. It gives folks a chance to air thoughts and feelings and get straight answers. When compiling our comments, we have to be careful on character count, so long-winded guys like me end up cutting lines out to try and get the meat of comments or questions in. Outstanding job on both your column and mailbag.
Matt: Thanks for the response, Rick. A lot of people reference my column sometimes when they're actually talking about the mailbag and it makes me wonder if they actually see or read my column! Appreciate the feedback.
Crystal from Atlanta, GA
Why do the Falcons have a football team anyway? They only play football to beat the Saints AND THAT IS ALL THEY WANT!! Why the Falcons don't think outside the box. If they stop settling for a win over New Orleans, they might have a chance to win the Super Bowl.
Matt: Oh boy. Actually, I think you need to think more outside the box, Crystal. Look, at this point, I think every single Falcons fan alive would take a sweep over the Saints at this point. And for 2019 and the way this season has unfolded, that would be pretty darn sweet. No, it's not close to a Super Bowl, but we'll take it. And I'll be on my way now.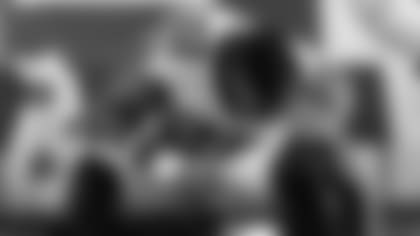 Alex from San Jose, CA
Hey Beek, first of all, I really love SFTB a lot, and keep doing it! Here are my questions for you, most of them are different from each other.
Should we release Freeman and take a shot at Melvin Gordon in free agency?
Is having Keanu Neal being injured AGAIN one of the reasons why Atlanta was struggling after the Colts game?
Will Keanu be the same when he comes back next year off of two injuries?
What position does Atlanta need to prove the most in free agency/draft?
If, and only if, Atlanta is fully healthy with no big players going down next season, will they be a playoff team? In my opinion, yes, look at how well the defense got better in 2017, to me, we had a more talented roster in 2017 then we did in Super Bowl year.
Matt: Alrighty, Alex. I'll try to go through all of your questions. Here we go.
Devonta Freeman's contract runs through the 2022 season. If they did decide to part ways with Freeman, there would be a hefty price to pay. As far as Melvin Gordon goes, I don't know if the Falcons would have enough to pursue him if he did become a free agent but, as of right now, he's still a Los Angeles Charger and under contract.
Well, it certainly didn't help.
No one knows the answer to that question, to be really honest. You'd like to think/hope so, but there are no guarantees.
In my opinion, it's edge rusher. The Falcons need an impact player coming off the edge.
We're talking about a 3-8 team becoming a playoff team. I think a lot has to happen and change in order for that to happen at this point.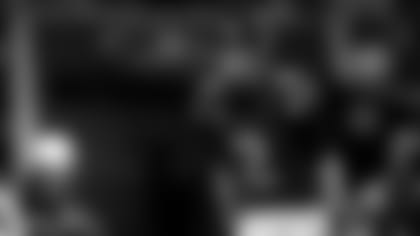 Melvin from Atlanta, GA
I think that Matt Ryan, once his contract is over … we need another quarterback to take us to the Super Bowl. 'Cause I don't think Matt Ryan wants to win a Super Bowl ring, period.
Matt: Do watch the Falcons games? Matt Ryan is the least of the Falcons' concerns, Melvin. I don't think anyone on the team wants to win more than Matt.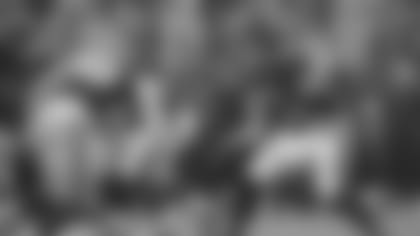 Rebecca from Woodstock, GA
Hi, Matt. Hope you're doing good. Enjoy reading SFTB. Thanks for your devotion to all us loyal FALCON fans. I am just waiting to whoop the Saints again on Thursday night. It did my heart good that our Falcons beat them the first game. It's been a hurtful year. I just hope that whatever the problems are that they can be addressed during offseason and that the Falcons will return better and stronger and be the team we all know they are capable of being. Jake Matthews is a sword in my side. He lost us the game with the Bucs. Two face guard and one false start. I believe one face guard took us out of field goal range. He just does stupid stuff for lack of a better way of putting it. I wish they would replace him. The Super Bowl he did the same thing false start in the last several minutes. Just venting.
Matt: Thanks for writing in, Rebecca. I get that you're frustrated, but here me out on Jake Matthews for a minute. Finding a solid left tackle is not easy to do in this league and, if you recall, Matthews was a Pro Bowler last year. The Falcons have had some issue along the offensive line the last couple of seasons, but Matthews is not one of those problems. Sure, he's had some bad plays and penalties this season, but he's a good player. If you're so inclined, Dan Quinn was asked about the offensive line play recently. His response was candid and might even surprise you. MAILBAG
Do you have a question about the Falcons that you want answered? Ask a question here and it could be posted on AtlantaFalcons.com.
Go ahead, ask the Beek
Do you have a question about the Atlanta Falcons (or anything football-related) you'd like to ask Matt Tabeek? If so, hit the link. Please remember to include your home state (or country if you live outside the U.S.). Thanks for reading SFTB!
Alge Crumpler remembers Vick years, Patriot days
Former Falcons tight end Alge Crumpler describes what it was like in Atlanta during the Michael Vick years, being a team captain on the New England Patriots with Tom Brady and the story behind his unique name on the latest episode of Bird Noises with Matt Tabeek.