The Falcons are getting ready to play the Carolina Panthers on Sunday – the second-to-last home game at Mercedes-Benz Stadium for the 2019 season. Atlanta had its way against the Panthers back on Nov. 17, winning 29-3, and is shooting for a similar outcome this time around. In the meantime, you've got plenty of questions, so let's get to them now. Just remember that all opinions here are mine unless otherwise noted.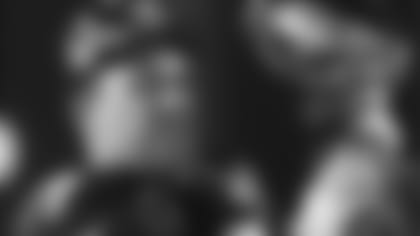 Arthur from Decatur, GA
I want to thank you for your Falcons report, but Matt Ryan is an aging quarterback without a Super Bowl. I like Matt and I wish him well with his Hall of Fame stats. If a franchise quarterback hasn't won a Super Bowl in 10 years, he's just a quarterback you like. It's time to move on from Matt and Julio while we can get first rounders to build the defense front seven, which can support whoever your defensive backs are. And you need a couple real offensive linemen. We need to draft one of the top four running backs in the second round and, in 2021, Justin Fields. I'd rather drink that Kool-Aid than this prune juice.
Matt: Hi, Arthur. Do yourself a favor and go read about this guy named John Elway, specifically the part about him playing 13 seasons before not just winning his first Super Bowl, but back-to-back titles. While you're at it, there are a number of other quarterbacks who have played in Super Bowls or won them over the age of 35, too – Kurt Warner, Roger Staubach, Jim Plunkett and Peyton Manning come to mind. And the Falcons aren't going to part ways with Matt Ryan or Julio Jones. They aren't the problem and they couldn't afford to take the salary cap hit even if they wanted to. Read up on the cap, too. After you're done, this might make you feel better.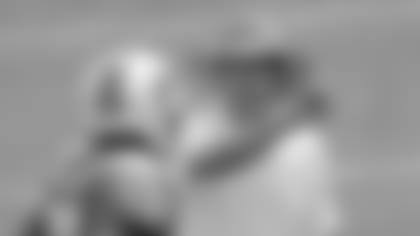 Johnnie from Clarks Summit, PA
What up Beek! Thanks for answering and posting my question. You made my day. You only answered one of my questions though. What's your thoughts on an offensive minded head coach if DQ is let go. I like DQ and hate to see the father of the brotherhood let go. I'm not on the Lincoln Riley bandwagon but I do like the DC from San Francisco.
Matt: I commented about Dan Quinn in a prior response the other day, so I focused on your draft question, Johnnie. The Falcons haven't made a coaching change, despite all of the speculation. I get the questions, but Dan Quinn is the head coach of the Atlanta Falcons. I'll say this much about college coaches coming into the NFL. Just because some have been successful in the Big 12, SEC or the Big Ten, doesn't mean they'll be great coaches at this level. Aside from the obvious learning curve, there's a salary cap to deal with and free agency. Plenty of great college coaches have been mediocre (or poor) NFL coaches, too. See Nick Saban. By the way, how is Kliff Kingsbury doing?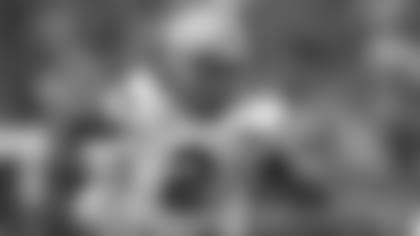 George from Phoenix, AZ
If I see one more comment about getting rid of Matt Ryan, I'm gonna throw my phone out the window. I get that the interceptions are concerning but considering the fact that he's not a mobile quarterback and how bad this O-line is, I'd say the fact he's been putting up the numbers he has been this season is quite impressive. He's sixth in passing yards and tied for ninth in touchdowns despite missing a game. That said, it sucks that we have to spend another year on the O-ine especially after all the money we spent to address it last offseason. We also need help on defense as well. What would you say is the biggest priority? With all the position needs and our bad salary cap situation, I'm worried we'll be in a bad spot this offseason.
Matt: Well, considering the Falcons' salary cap situation, it's definitely going to take some creativity (restructuring of some current deals possibly) as well as making some tough decisions on current players. There may be some players the Falcons simply cannot afford to re-sign. To answer your question, I think the biggest need is defensive end. The Falcons need a difference-maker coming off the edge.
Will from Summerville, SC
I've been a Falcons fan since there were Falcons, so I've seen it all. I also read everything you write, so thanks. Now ... in response to a few questions about tanking, you said (paraphrasing, here) that the players would not tank because they were playing for their careers and/or for pride. So, does this not beg the question, were they not playing their hardest, with their best efforts, during the six-game skid? Or the last Saints game? Your thoughts, sir?
Matt: Thanks for reading, Will. I think I made it pretty clear: I don't think the players tanked ANY games this season, nor do I think they will any future games despite being officially eliminated from the postseason.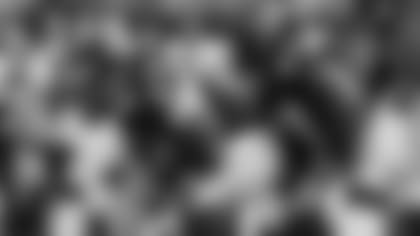 Will from Renfro, GA
Hey Beek! Love your articles brother! I agree we need to upgrade both sides of the line. Starts in the trenches! What do you think about drafting an O-lineman who can play guard and learn center from Alex Mack to eventually take over the pivot spot? Mack is getting older and we will have to eventually replace him so why not let him teach. Also do you see Morris and our linebackers coach getting looks from other teams for their defensive coordinator positions?
Matt: I'd be very surprised if the Falcons drafted an offensive lineman in the first two rounds, but I could see them possibly taking one (or even two) in this draft class. They take time to develop, as we're all witnessing now. I'm hoping the Falcons address the defense early on, but so much of the draft is dictated by who is available when it comes time to pick. As far as coaches getting opportunities elsewhere goes, that's always going to happen in that profession.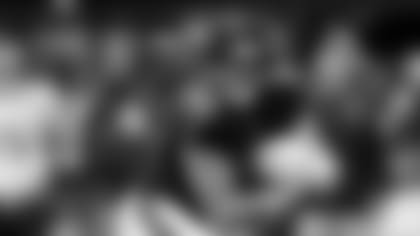 Alex from San Jose, CA
Hey Beek, I'm back again. Thank you for all the support you've given us through this season. Here we go with my question. We know the free agency/offseason for us will be very interesting. Which position do we have to prioritize the most? I say we need to prioritize the D-line first, the secondary second, and the O-line last. D-lineman aren't too hard to sign in free agency. We could sign Gerald McCoy or bring back Dontari Poe. We should be drafting a CB in the draft in the first round and an O-lineman in the second round. Lastly, drafting a RB in the third round possibly. This is gonna be a good offseason and draft for us with more potential ahead for the young players. RISE UP!
Matt: The first things the Falcons are going to have to do is figure out who they can keep, who they can't, who they want and who they can afford. All of it will be influenced by the salary cap. Whatever the Falcons don't address in free agency, they'll likely look to the draft for answers. Regardless, it's going to be challenging. Right now, until some of those decisions are made, I don't think you can get too specific on players not currently on this roster, if that makes sense, Alex. The following players will be unrestricted free agents heading into the 2020 season:
Vic Beasley
Jack Crawford
Matt Bosher
Adrian Clayborn
Kemal Ishmael
J.J. Wilcox
Steven Means
Kenjon Barner
Tyeler Davison
Justin Hardy
Blidi Wreh-Wilson
Keith Smith
John Cyprien
Ryan Allen
Austin Hooper
Ra'Shede Hageman
De'Vondre Campbell
Sharrod Neasman
Matt Simms
Wes Schweitzer
The following key players will be restricted free agents heading into the 2020 season:
Michael Bennett
Younghoe Koo
Brian Hill
The following key players will be exclusive-rights free agents heading into the 2020 season:
Jermaine Grace
Brandon Powell
Matt Schaub has two more years on his deal, but the Falcons have a club option of picking up his 2020 salary. The Falcons picked up Keanu Neal's fifth-year option so as of right now, he'll become an unrestricted free agent in 2021. MAILBAG
Do you have a question about the Falcons that you want answered? Ask a question here and it could be posted on AtlantaFalcons.com.
Go ahead, ask the Beek
Do you have a question about the Atlanta Falcons (or anything football-related) you'd like to ask Matt Tabeek? If so, hit the link. Please remember to include your home state (or country if you live outside the U.S.). Thanks for reading SFTB!