We're down to the final four games, folks. First up is a rematch with the Carolina Panthers, a team that's still fighting for a playoff spot and has just made a coaching change. The Falcons, meanwhile, have lost two straight games to division rivals and are looking to end the season on a positive note. You've got plenty of questions and comments, so let's get to them now. Just remember that all opinions here are mine unless otherwise noted.
Ainsley from Savannah, GA
Beek, I've been following you for the past three years. I'm just tired of being disappointed by these Falcons. We have all this talent and nothing to show for it. I just don't understand why our coaching staff and front office can't get production out of this roster. Is it the philosophy? Is it the coaching/scheme? I'm Just tired of being let down year after year. They say Super Bowl loser curse. We just haven't been the same since the Super Bowl collapse. I think, like others, it's time to revamp this team/roster move on from older players (i.e., Matt Ryan, Matt Schaub and others) get some young, strong, hungry athletes in here. Moving forward, what do you foresee our Falcons doing on offense? Is hit or miss? Defense, likewise, is it hit or miss? Why so much lack of consistency? Hard to fathom. Your thoughts?
Matt: First, thanks for your support, Ainsley. Second, I get your frustration; no fan is pleased with a 3-9 record at this point, especially with all of the great expectations so many had for the Falcons coming into the season. I don't believe one bit in any sort of Super Bowl hangover. More importantly, this team moved on from that game a long, long time ago. I think the veteran players who are on this team – the Matt Ryans, the Alex Macks and Julio Jones – are all still playing at a very high level. Yes, I wrote Ryan. When given time to do his job, he does it well. Go look at his numbers. I'm not concerned one bit about him. The Falcons' issues right now stem within the trenches – on both sides of the ball. It's been an ongoing issue and continues to be one 12 games into this season. If a team is not strong up front, it's tough to compete and win. There's no hiding in the trenches, as they say. You can get exposed very quickly when you're beat one-on-one. That's where the Falcons need to improve.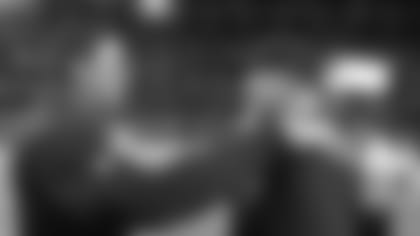 Frank from Rialto, CA
IF the Falcons make a coaching change, (I hope they do), what's your opinion of Ron Rivera coming on board? I think it might be a good thing!
Matt: Look, the Falcons have not made a coaching change, despite all of the speculation. I get the questions, but Dan Quinn is the head coach of the Atlanta Falcons. Now, I'll give you my opinion of Ron Rivera. I think, based on everything I've seen, heard and read (especially from his former players), that he's not only a great coach but an even better human being. He's been a successful head coach in this league, won multiple division titles and took his team to a Super Bowl. Do I think he'll coach again eventually? Yes, I do.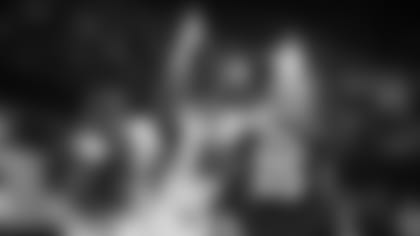 Nick from Pineville, NC
What's going on with Austin Hooper? No news since the last report that "he may practice Monday."
Matt: Hey, Nick. Austin Hooper is coming back from a knee injury – and those take some time. He practiced Monday and was limited again during Wednesday's practice. That's a good sign, but I don't think they'll put him out there until he's totally healthy and there's no risk of re-injuring his knee. Could he play Sunday against the Panthers? There's a chance, but stay tuned.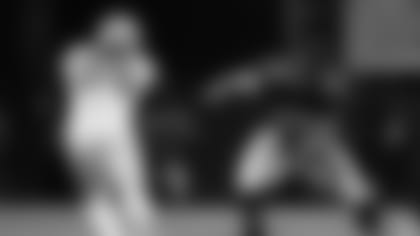 Martha from Lexington, SC
Many thanks for defending our struggling but solid QB. I am a lifelong fan and a fanatical one to say the least. No question the OL needs a bit of an overhaul, but we do not need a new QB, WR, TE, center or RB. And EQUALLY important – we do NOT NEED A NEW HEAD COACH! Dan Quinn has built something we have never seen before, and I am not just talking about brotherhood, although I do love that. Last season the defense fell apart and it made sense with his experience to take over. When it wasn't working, he turned it over and we won two games, BIG! What I will ask is – what is Thomas Dimitroff's role in all of this? Isn't it him that tried to get cute in the draft and grab players we could have likely gotten without wasting a first-round pick? Is it not obvious that those are the places we are bleeding?
Matt: I think it's really important to recognize that both general manager Thomas Dimitroff and coach Dan Quinn work closely together during the entire draft process, Martha. Are there healthy and spirited discussions about players? I have no doubt there are (you would hope so). But in the end, based on what both men have told us, they are on the same page when it comes time to submit the draft card and make those picks. Now, Dimitroff and his staff are ultimately judged on those picks and how successful those players are down the road. It's still way too soon to judge those picks, in my opinion. If we're being honest here, offensive linemen take time to develop. And also keep in mind that the Falcons' top draft pick – guard Chris Lindstrom – has only played in one game this season. I don't think trading up was necessarily getting "cute," either. They valued Kaleb McGary and wanted to ensure they landed the tackle to play alongside Lindstrom. In case you forgot, Atlanta acquired the 31st overall pick from the Los Angeles Rams and sent its second- and third-round picks (No. 45 and 79). The Falcons also received LA's 203rd selection (a sixth-rounder). Regardless, the entire offensive line is still very much a work in progress and will once again be a major focus during the Falcons' offseason.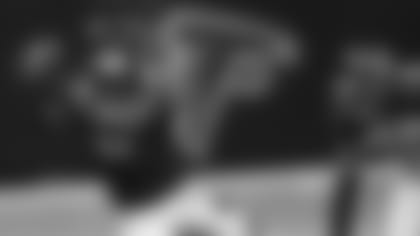 Christian from Fort Pierce, FL
Hi Beek, I have been a die-hard Falcons fan through thick and thin since I was 6. I'm 26 now and my passion grows stronger every year. I love your articles and have a simple question. If the O-line gets fixed, do you believe Julio Jones will have another golden season? I ask because it seems like there is so much to work to be done. From the defense to the offensive line, I know Calvin Ridley was a major find, I just feel if we had everything together and we would be an elite team. So what, in your opinion, do we need to fix first to feed that monster Julio?
Matt: As noted above and countless times above, it's all starts up front, Christian. If the Falcons can get some continuity and consistent play up front (that means protecting Matt Ryan and opening up holes in the running game), I think Julio Jones, Calvin Ridley, Devonta Freeman, Austin Hooper and Ryan will all benefit. And any season that Julio Jones can play 16 games and be threat downfield is a golden season for the Falcons. You know he's going to get his as long as they can get him the ball.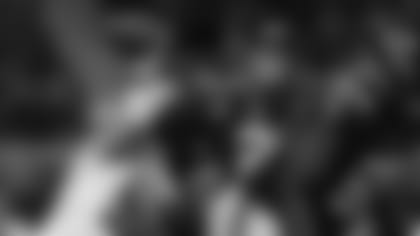 Trent from Nebraska
Beek, I'm sure you're sick of this but at what point do we panic because we are tied up in an aging QB that the NFL seems to be moving on from? We have a defensive-minded head coach, who has to delegate defensive play-calling to two other coordinators, leading a bottom-10 defense for the past two years. Beek, is there any chance (Falcons owner) Arthur Blank follows recent trends and plucks Lincoln Riley from OU? Riley could do wonders with our offense which is obviously our strong point and it's becoming an offensive league. And, oh by the way, Riley is pretty familiar with a mobile QB coming into the league next year. We can opt out of Ryan's contract after the 2021 season if he still isn't cutting it in the new offense. If he isn't? Well, then we would have a very prepared Jalen Hurts.
Matt: I'm answering this one to hammer home one point: Matt Ryan is not going anywhere, Trent. If you do one thing today, look at Matt Ryan's numbers (because you'll see that he's still playing at a high level) and then look at Matt Ryan's contract numbers, specifically the cap hit the Falcons would take if they parted ways with him any time before the 2024 season. Then look at the Falcons' salary cap and tell me who you think the Falcons could go out and afford. Do you know how many teams would love to have Ryan behind center? Look at what the Titans have done since placing Ryan Tannehill under center (they're 5-1). Competent quarterback play matters in this league. Being able to read defenses and make pre-snap calls matters in this league. Do you honestly think Jalen Hurts could come into this league and outplay Ryan at quarterback? I think Hurts has a bright future, but he's got a lot to learn still. And even more importantly, the Falcons' biggest problem isn't at quarterback – so stop pointing the finger there. How about addressing the trenches – on both sides of the ball – so that the Falcons skill-position players can flourish? That's where I'd start. There will come a time when the Falcons move on from Ryan, but it's now, next season or anytime in the near future, folks.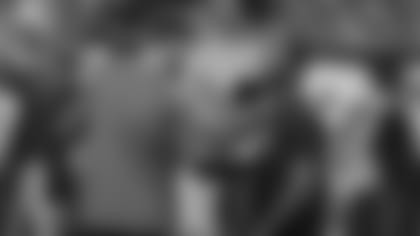 Timothy from Newnan, GA
Not so much a question, more of a statement. Falcon fans are Vick(timized) wanting a mobile QB. Matt Ryan is the best QB the Atlanta Falcons have ever had. I see the hurriedness. I see the frenzy, but I also see the O-line sucks! He's a tough cookie to take all these hits and sacks and still keep fighting. The Falcons may never win a Super Bowl and I don't think the fans deserve it, either. Get behind who we have and #RiseUp. Stop playing the Vick(tim). 48-year fan and the past 11 years have been awesome for me.
"And those red-and-black No. 7 jerseys were everywhere – top-sellers in the country at one point. They could be seen on the young and old, black and white, and in cities everywhere, especially all throughout the Georgia Dome on NFL Sundays. No, there is no denying the impact Michael Vick has made on the Falcons and the indelible mark he left behind. Vick burst onto the national scene as a dual-threat star at Virginia Tech. While we've seen players who can throw 70-yard darts on target and quarterbacks who can run with the speed, finesse and power of elite running backs, finding one who can do both is pretty rare. And finding someone who could do it in the NFL – where players are bigger, stronger and faster – was unheard of. Well, until Michael Vick came along." Matt Tabeek, June 10, 2017
My point is, Vick was special. And I think he grew and improved as quarterback when he later played for the Philadelphia Eagles. But when it comes to the best quarterback in Falcons history, Matt Ryan owns just about every single record. And he's still going – playing at a high level. Vick's not coming back and Ryan's not going anywhere any time soon. And the Falcons' current problems aren't with the quarterback position. So, let's move on.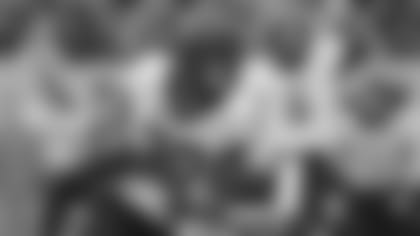 Johnnie from Clarks Summit, PA
What up, Beek? Thanks for all you do for us. I have two questions for you. First, do you think we should draft the RB out of Oklahoma State? He's fast and a beast. I believe he could drop to the third round. Second, do you think we should hire an offensive-minded head coach? I hate to see DQ go, but your record is who you are. I'm not sure who the candidates would be. Would like your thoughts and input on it.
Matt: You guys know how much I enjoy watching and talking about the running back position. My favorite players growing up were Tony Dorsett, Walter Payton, Eric Dickerson, Barry Sanders, Emmitt Smith and the list goes on. I really like Chuba Hubbard. He's a big back – 6-foot-1, 207 pounds – who has great speed and has been extremely productive at OSU. To top it all off, his coaches say he's got great character and is a great teammate. So there's not much to dislike about him. I think when it comes to running backs, so much of their NFL success depends on the offense they're drafted into (and obviously the line play). Will their skills flourish in the offense (or can the offense take advantage of their talents and abilities)? It'll be interesting to see where he lands, but I generally like big running backs. I like Hubbard a lot. It's also a deep running back class, but I could see him possibly falling into the second round. Third seems way too far. I can see the Falcons drafting a running back, but not early. They have way too many other needs, especially on defense. MAILBAG
Do you have a question about the Falcons that you want answered? Ask a question here and it could be posted on AtlantaFalcons.com.
Go ahead, ask the Beek
Do you have a question about the Atlanta Falcons (or anything football-related) you'd like to ask Matt Tabeek? If so, hit the link. Please remember to include your home state (or country if you live outside the U.S.). Thanks for reading SFTB!