We're heading into the Fourth of July weekend and that only means one thing, folks. Training camp is right around the corner. And that's awesome if you're an NFL fan. Will it be like years in the past? Heck no. Will the preseason be different? Absolutely. Will the NFL season go on as planned? Well, for now, it appears it will. So, in the meantime, you've got plenty of questions about the Falcons. Let's get to them now. Just remember that all opinions here are mine unless noted otherwise.
Rich from Cataula, GA
Beek, short and to the point question for you. Who would be your best guess at who the Falcons will sign as the biggest name free agent left, if they could do it? Thanks!
Matt: Well, this is assuming that the Falcons are going to sign another big-name free agent and that's not a given, Rich. So, I just want to get that much out there. As far as answering your question, this is just a random guess at this point. I'm going to go with a cornerback and I am going with someone who I don't think will break the bank … let's see … if it has to be a big name I'll go with the name I've been dropping for a weeks, and that's Dre Kirkpatrick. He's a bigger name, anyway. But here's a name and a player who has ties to the Falcons and is a free agent … Akeem King. He was drafted by the Falcons in 2015, put on the Falcons' practice squad and eventually bumped up to the active roster in 2015. He was on the 2016 team that reached the Super Bowl but didn't play due to an injury. In 2017, King signed with the Seahawks and placed on their practice squad before being promoted to the active roster in 2018. He played in 29 games for the Seahawks and started four of them. In his relatively short career, he's made 39 combined tackles and broken up three passes. Just a thought, not necessarily a huge upgrade.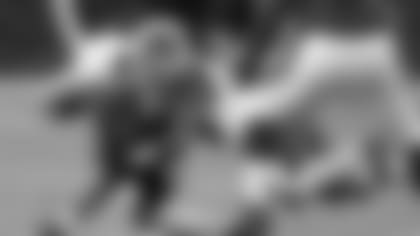 Jamie from Wichita, KS
Hey Beek, love your column and love the Birds. My question to you is, is there one player on both sides of the ball who is going to make a big impact as to whether the Falcons can have a successful year this year? I think Matt Ryan gets another MVP this year with the weapons around him and the addition of Todd Gurley. I think others on defense it all starts up front with Grady Jarrett messing up the opponent's offensive line.
Matt: This feels really similar to a question that Larry from Griffin, Ga., asked me on Thursday, but it's different enough so I'm going to answer it. Larry asked for a player on offense and one on defense who must improve in order for the Falcons to get over that 7-9 hump. You're just looking for the one player who will make the biggest impact. Obviously, with no Matt Ryan, this team isn't going anywhere. He is without a doubt the most important piece on offense. But if this team is truly going to contend for an NFC South title and make some noise in the postseason, the defense will have to be much improved. I think the one player right now who has a chance to be that difference-maker is Dante Fowler. If he can improve upon last year's numbers, that would give this defense a much-needed boost.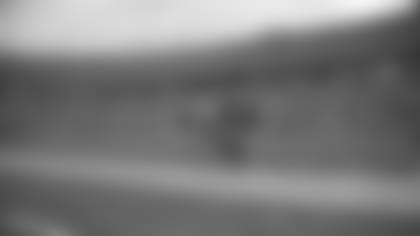 Malachi from Carrollton, GA
Hey Beek!!! It's been a long time since I've written in, but I have been reading and keeping up with every single STFB. My question is about Julio Jones. When do you think he will start declining and how long do you think he plays at his great level? Also, where do you see him finishing among the great WRs?
Matt: There are wide receivers and there is Julio Jones. He's not like other players at his position. He's not like most players in the NFL. He's different. He's wired differently. While just about every starting receiver in this league has special talent (or they wouldn't be here), Jones has freakish talent – he can do things we've never seen done on a field before. And every time he steps out between in the white lines there's a very good chance we're about to witness something we've never seen before. So, in case you haven't figured out where I'm going yet, Jones is not only has elite talent, there's not anyone you can really compare him to in my opinion. He's not showing any signs of slowing down and while I do not know for certain any of his intentions, I believe he'll play as long as he wants to play. Should he remain healthy, driven and has a talent like Matt Ryan throwing him the ball, I think he could venture into some pretty distinctive territory. Will he play four or five more seasons? Maybe. And if he does, he'll likely catch or surpass Larry Fitzgerald, who is currently No. 2 on the all-time receiving leaders list with 17,083 yards at the moment. Jerry Rice, in case you're wondering is No. 1 with 22,895 yards. Stay tuned.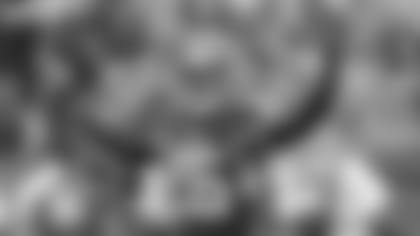 Tae from Largo, MD
Hey Beek! First off, thank you for doing this Q&A for the fans and giving us great insight and feedback. I've been looking for the front office to bring in some more veteran presence. I believe if we sign Clay Matthews and Logan Ryan, barring any injuries, we would be in lock for a first-round bye. Both players are versatile enough that it wouldn't hinder the development of our young players. Matthews could provide help at OLB/DE to stop the run and rush on third-down situations. Ultimately, he can be a mentor and a leader in the locker room. Ryan can be used to blitz the QB (Brian Poole days). He's a sure tackler, ball hawk and will also be a leader in the CB meetings. Due to the cap space, do you think this is possible and do you think the team will be interested in inquiring both players?
Matt: It's time to tap the brakes on the Logan Ryan talk, folks. I just don't see the Falcons signing a cornerback who is reportedly seeking a deal worth $10 million. If the Falcons sign a veteran cornerback, I think they'll be looking for more of a low risk/high reward type of situation. Maybe a player who is coming off an injury who is willing play for an incentive-laden deal that could pay big dividends down the road, similar to what Todd Gurley is doing in 2020. But I'm pretty sure it won't be Logan Ryan. If I end up being wrong on this one, trust me, I'll gladly take the "L." As far as Clay Matthews, goes … that's something I could see happening. As I've noted in this space in the past, I think Matthews has been a really good player in this league for a while. He's a hard-nosed player with 11 years of experience. He's definitely on the back-end of his career and it'll be interesting to see where he lands, if he plays at all. How much does he have left in the tank? I don't know, but if you look at his numbers, he's been fairly consistent and productive. Matthews also brings veteran leadership which is invaluable. I can't see the Falcons throwing big money at a player like Matthews, but if they could him with a cap-friendly deal I'd be all for it. I think Matthews is at that the point of his career where he'll play if the gets money and situation is just right. Should be interesting to see where he lands or what he ultimately decides to do.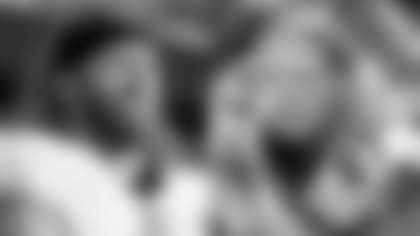 Tim from Aurora, CO
What's the word, Beek!!!? My first time asking a question, but I'm an everyday reader. I feel like our TE game is about to explode on the scene! Austin Hooper will be missed but he has been replaced by what I consider a soon-to-be Pro Bowler in Hayden Hurst. It would be rude if I forgot about Jaeden Graham as well!! Hurst and Graham are about to take us to another level! Remember me saying this on this day!! What is your take on my take, Beek!! Thanks for keeping us informed as well as giving us an outlet!
Matt: Well, first of all, here's a big welcome to Straight from the Beek, Tim! I get the excitement surrounding Hayden Hurst, too. I'm not sure what exactly you mean by "explode on the scene," but I do think Hurst has the skills and talent to pick up where Austin Hooper left off – and possibly even take things up a notch in his first season here. I think Hurst was a terrific acquisition for the Falcons – and it will not surprise me one bit if he makes fans forget all about Hooper. I think Hurst will flourish in this offense along with all of its firepower. As Hurst said, "pick your poison." People internally are raving about Hurst and what he brings to the offense. Matt Ryan has also been vocal about Hurst. I think it's only normal to temper expectations when it comes to new players until you see them in action on the field during meaningful snaps. That said, Hurst has played some in the league. Let's hope he stays on the field for 16 games and can develop a nice chemistry with Ryan. If that happens, watch out. MAILBAG
Do you have a question about the Falcons that you want answered? Ask a question here and it could be posted on AtlantaFalcons.com.
Go ahead, ask the Beek
Do you have a question about the Atlanta Falcons (or anything football-related) you'd like to ask Matt Tabeek? If so, hit the link. Please remember to include your home state (or country if you live outside the U.S.). Thanks for reading SFTB!
Hear those Bird Noises?
Be sure to check out Bird Noises, an Atlanta Falcons podcast about football ... and mostly everything else.