The Falcons have two preseason games under their belts and finally play one at home this week, against the New York Jets on Thursday night at Mercedes-Benz Stadium. You've got plenty of questions about the roster, position battles and some of the standouts so far, so let's get to them now for a special Saturday edition of SFTB. Just remember that all opinions here are mine unless otherwise noted.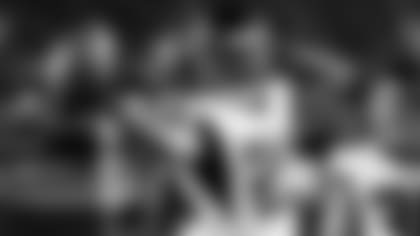 Jonah from Jefferson, OH
How many running backs do think the Falcons will end up keeping on roster?
Matt: Great question, Jonah. The Falcons are deeper at running back and tight end than they've been since Dan Quinn arrived here in 2015. Last year at roster cutdown, the Falcons had the following on offense: nine offensive linemen, six receivers, three running backs, three tight ends, two quarterbacks and one fullback. It'll be interesting to see how that shakes out in 2019. It would not surprise me at all if they kept four running backs this year. The question is, which four? Devonta Freeman, Ito Smith and Qadree Ollison are locks. Kenjon Barner will make this team as a return specialist first, running back second. Rookie Marcus Green is a return specialist and receiver, not a running back. And if the Falcons can't rely on Green as a returner, I could see him ending up on the practice squad and Barner as the returner. The big question is, can Brian Hill make this team? So far, he's been excellent – in training camp and in the first two preseason games – and he's given the coaching staff (and other teams) plenty to think about. Also, the Falcons are crowded at tight end with Austin Hooper, Logan Paulsen, Luke Stocker, Eric Saubert and Alex Gray. If they keep three, I think it'll be Hooper, Paulsen, and Stocker. If they were to keep four, I think Saubert makes the cut. But, if they keep four, I think it would affect fullback Ricky Ortiz and possibly make him expendable. Why? Stocker is a hybrid; he has a history of playing/lining up as both a fullback and tight end. I'm rooting for Hill to make this roster, Jonah, and I love that he's making a strong statement. There are three more preseason games to go, and a lot to be decided.
And that leads me to today's SFTB Question of the Day:
Daron from Seattle, WA
Beek!! I have been Falcons fan for life (44 of 50 years living). What do you see being our biggest hurdle this year? Not counting potential injuries, but meaning field talent or matchups?
Matt: OK, if we're excluding injuries, I'll go with the following, in order: finding the starting five offensive linemen (and developing that chemistry), getting the most out of Vic Beasley/Takk McKinley, depth at cornerback and then that opening five-game stretch that includes road games against the Vikings, Colts and the Texans. And about that schedule ... the Falcons are tied with the Colts for the seventh-toughest schedule heading into 2019. The Falcons' opponents finished with a .518 winning percentage last year and nine of their 13 foes had winning records. For what it's worth, here's how the Falcons' opponents finished up in 2018:
Los Angeles Rams (13-3)
New Orleans Saints (13-3)
Houston Texans (11-5)
Indianapolis Colts (10-6)
Seattle Seahawks (10-6)
Tennessee Titans (9-7)
Philadelphia Eagles (9-7)
Minnesota Vikings (8-7-1)
Carolina Panthers (7-9)
Jacksonville Jaguars (5-11)
Tampa Bay Buccaneers (5-11)
San Francisco 49ers (4-12)
Arizona Cardinals (3-13)
Six opponents were playoff teams a year ago. The Saints and Rams were the No. 1 and 2 seeds in the NFC while the Seahawks and Eagles were the fifth and sixth seeds, respectively. In the AFC, the Texans were the No. 3 seed and the Colts were a sixth seed.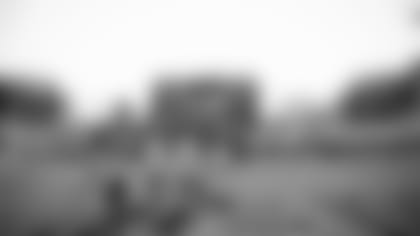 Jesse from Farmerville, LA
Hey Beek, I feel like this is one of the deepest rosters I've seen in years. And extremely talented at all levels. I'm liking Sheffield and Miller so far. What position do you think we are deepest at?
Matt: I still want to see more from rookies Kendall Sheffield and Jordan Miller, Jesse. I didn't think the secondary had a great night overall against the Dolphins, to be honest with you. As I noted above, I think the Falcons are pretty deep at running back – I really like what I'm seeing from the group right now. But, without question, the deepest position group on this team is at wide receiver. The Falcons are stacked and talented. With Julio Jones, Calvin Ridley, Mohamed Sanu, Justin Hardy, Russell Gage, Olamide Zaccheaus, Christian Blake, Devin Gray, Shawn Bane, Kahlil Lewis, C.J. Worton, and Marcus Green – it's as good as any receiving group in the league.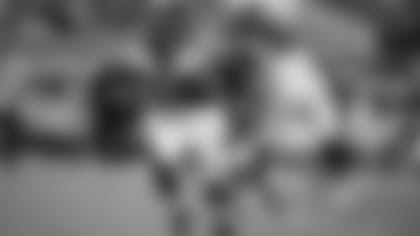 Tony from Virginia Beach, VA
Do you think Jermaine Grace will crack the 53-man roster? He looks like he has grown a lot as a player since last year. DQ has a knack for finding great UDFAs. Do you think he found another in Grace?
Matt: Jermaine Grace has undoubtedly been one of the most impressive players so far this preseason, Tony. Against the Broncos in the Hall of Fame Game, Grace was flying around the field and making plays – he even caught Cris Collinsworth's attention during the broadcast – and ended up with four tackle and a half-sack. Against the Dolphins, Grace was even better. He finished with five tackles and pulled down a fantastic interception. I certainly hope he makes this roster, and he's making a strong case for it right now. Last year, if you recall, the Falcons kept six linebackers on the initial roster. Grace has to be in the conversation.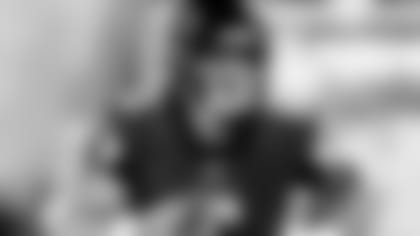 Gary from Virginia Beach, VA
Matt, have a question about Kurt Benkert. Since he was placed on IR, does he stay on the Falcons roster? If so, does it somehow take the ability away to keep a different player?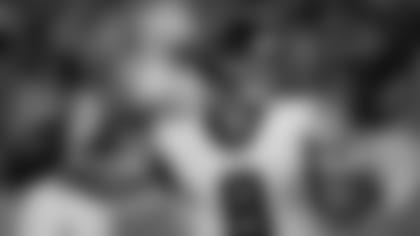 Jay from Gainesville, GA
Can you play QB, because Schaub was washed up when he left Texas and simms (no caps on purpose) is a joke. Cut them and give Julio that money and maybe sign you at league minimum. Lifelong Falcons fan.
Matt: I think Matt Schaub quieted the naysayers down in Miami on Thursday night and proved that he's more than capable of running a few plays if called upon in a pinch (or to take a knee in the victory formation). The only way you'd want me running plays at quarterback is if the Falcons scrap their current offense and start running the triple-option, Jay. And I think after I took a few hits, I'd probably have to agree to some sort of injury settlement. Schaub is your backup this season, and he'll be just fine. Let's just hope we're not talking about the backup quarterback at any point during the 2019 regular season, Jay, because that would mean something went terribly wrong.
Previous #beekpoll results
In Friday's Straight from the Beek, I asked readers which Falcons player stood out the most during the preseason game against the Dolphins. MAILBAG
Do you have a question about the Falcons that you want answered? Ask a question here and it could be posted on AtlantaFalcons.com.
Do you have a question about the Atlanta Falcons (or anything football-related) you'd like to ask Matthew Tabeek? If so, submit it here. Please remember to include your home state (or country if you live outside the U.S.). Thanks for reading SFTB!