Well, the Falcons' winning streak lasted just two games following Sunday's 24-9 loss to the Saints. Atlanta falls to 3-7 with six games to go, and next up is a home game against the Las Vegas Raiders on Sunday. In the meantime, fans have plenty of comments and questions. Just remember that all opinions here are mine unless noted otherwise.
Jerry from Hinesville, GA
Beekster! That was by far the worst offensive showing this season. It's OK though, it's not like this season wasn't already a train wreck. I still think the defense played well enough to win. I think A.J. Terrell is the MVP of the secondary as a rookie. Can we just not have press conferences after the game? I'm sick of hearing the same things after a loss. Go back a review them and you couldn't tell who we lost to. I'm glad football was played this season, but somebody forgot to tell our team. I know you're frustrated covering this team, Beek. I can only imagine trying to find a positive after a showing like that.
Matt: First, I'll hit on A.J. Terrell, and I couldn't agree with you more on his play thus far. I think that as much as the defense has struggled collectively at times this season (especially early on in the season), Terrell has definitely stood out as one of the few bright spots. Heading into the Saints game, Pro Football Focus had Terrell as the second highest-graded defensive back among all rookies (see the tweet above). Against New Orleans, he had six total tackles and forced a fumble. I think he's been a solid addition worth the No. 16 overall pick the Falcons used to get him. Look, I get the frustration you feel listening to press conferences sometimes. And, yes, sometimes those comments come across as overly guarded and maybe even generic. No one wants to point fingers or throw anyone under the bus, especially when emotions are running high and people are frustrated. If you've ever played sports, Jerry, you know that the locker room is a sacred place – and what's said there is much different than what is said publicly. It's not that players and coaches aren't mad or frustrated – trust me, they are. No one likes losing games. But I get it. Sometimes you'd like to see a Dennis Green moment where the coach hits the podium and yells, "They are what we thought they were, and we let them off the hook!" I feel ya, Jerry. Thanks for writing in.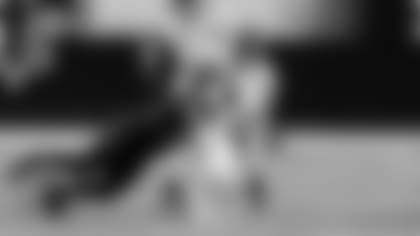 Chris from Oceanside, CA
Beek! Another rough week for Dirty Bird Nation! That was about as bad as we've played in a while. The O-line issues are obvious, but I would like to mention another area in which we are failing, our rushing attack! I cannot foresee Todd Gurley as our lead back next year. He is totally just a shell of himself, and he lacks the explosiveness that he once had. TG is only effective within the red zone (on goal-to-go situations). The lack of a rushing attack is seriously hampering our offense, thus evident in our franchise QB being sacked 8 times and harassed all game long. We're too one-dimensional! Your thoughts?
Matt: Hey, Chris. I don't think anyone expected to see the 2017 version of Todd Gurley this season, but to say that he's a "shell of himself" seems a bit harsh. No, he doesn't look as explosive as he once did, but I think he's having a decent year. Gurley is 12th in the league in rushing yards and tied for third in rushing touchdowns with nine. Right now, he's rushed for 610 yards on 167 carries. With six games left, Gurley is on pace to finish with 976 yards for the year – that's one long run away from eclipsing 1,000 yards. Based on the (lack of) production the Falcons have had in the backfield the past couple of seasons, that's a considerable improvement. Do I think Gurley will be back in Atlanta next season? Maybe, but I don't think so. It all depends on where the team decides to go with a new general manager and (possibly) a new head coach. It also depends on the cap situation and what kind of deal Gurley will be seeking since he'll be an unrestricted free agent when the season is over. I think the eight sacks against New Orleans had more to do with Saints' talent along the defensive line, the protection breakdowns, the receivers' inability to get separation at times and Matt Ryan holding the ball too long, too – not the Falcons inability to run the ball consistently (although that certainly would have helped, too).
Abdul from Aurora, IL
Hey Beek, watching that game made me lose all hope of Falcons ever making the playoffs this season. We scored no touchdowns and loss to a backup QB starting a game for the first time since joining the NFL. And not only that but he also ran for two touchdowns. Falcons couldn't even get one touchdown. ONE! I feel like we should just tank our season and get a better draft pick. It's gonna do us no good going 7-9 again except for give us a bad draft pick and give us a harder season next year. Anyway, thank you for taking time to read this and please let me know your thoughts.
Matt: Hey, Abdul. There's a reason why the Saints have the best record in the NFC – they're pretty good, and so is their defense. Let's give credit where credit is due. The Falcons are now 3-7 and have a fairly daunting slate of games ahead:
vs. Las Vegas Raiders
vs. New Orleans Saints
at Los Angeles Chargers
vs. Tampa Bay Buccaneers
at Kansas City Chiefs
at Tampa Bay Buccaneers
Outside of the Chargers, who are led by a really impressive rookie quarterback in Justin Herbert, the Falcons' other five games are against playoff-bound teams. NFL teams – the players and coaches – will never tank, Abdul. That's not in there in DNA and nothing good comes from that – and don't forget these men are playing for their careers and livelihoods. To suggest they'd quit or lose on purpose would be a slap in the face to them. That all said, the Falcons could very well end up with a top-five or a top-10 draft pick by season's end. As of today, they'd have the No. 9 overall pick in the draft.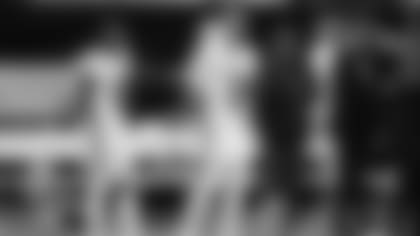 Chris from Chino Hills, CA
Morning Beek and a Happy Thanksgiving to you and the family, and all. I remained hopeful going into the Saints game, not for this year, but the future with the solid core ... but after Sunday, I think we need a complete re-load. Meaning, new coaches, including head coach, new mentality, and move on from Julio and Ryan. They have been great for us and love them dearly for getting us to the Super Bowl when they did, but since, injuries and empty stats has been the week in and week out standard. When was the last time ANYONE referred to Ryan as "Matty Ice?" When was the last time he got us a TD at the half's end, or win a game at the end? We have a very solid O-line (despite Sunday's performance). Question: In the offseason, can we realistically move on from Ryan and Julio? Is it even an option?
Matt: Believe it or not, I really do understand where the fans' heads and hearts are at right now. So, I totally get your question, Chris. Since the Falcons went 11-5 and made that Super Bowl run, they've gone 10-6, 7-9, 7-9 and now they're sitting at 3-7. They're heading in the wrong direction in the standings and it's not even up for debate. The good news is that Falcons owner Arthur Blank wants to put a winning product on the field because he knows how important that is to you, the fans, and this city. And that's also why Blank made the tough decisions he did back on Oct. 11 when he parted ways with coach Dan Quinn and general manager Thomas Dimitroff. Remember what Blank said: "We made it clear, and they made it clear – it was kind of a mutual, collateral, togetherness – that this year was going to be a playoff year or not – a bust, if you will," Blank said. "Dan signed up for that, and so did Thomas, and so did this owner, and so did Mr. McKay, our president and CEO. And our fans did too. So, it's pretty clear when you go 0-5 that's not going to happen. I think we, in my view, made the right decision at the end of last year. … The team was 6-2 in the back half of last year. We were fifth in the league in offense and eighth in the league in defense and had won three away games to opponents that were really good and playing for high purpose at that time. So, in my opinion, we had every reason to think that this situation, if anything, would get better. It would roll over and, in fact, get better, given free agency and draft, etc. But it hasn't. When you go back and look back at the last three years plus five games, our record has been less than .500. That's not what I'm about, personally. It's not what I promised Atlanta in 2001 when we acquired the franchise." Blank and Rich McKay are going to hire a new general manager and, quite possibly, a new head coach. They are determined to right the ship, Chris. Everything – and I mean everything – will be evaluated, from the roster to the coaches to the scouts, by leadership. And if that means moving on from players, renegotiating contracts, making trades, acquiring more draft picks – they'll do it. A lot is going to happen in the coming months. Keep the faith. And Happy Thanksgiving to you and your loved ones, as well. Thank you.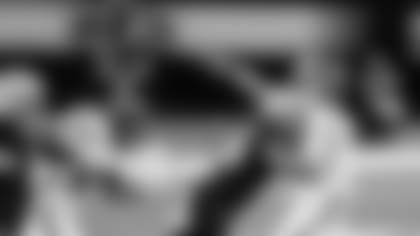 Joe from Denver, CO
Hello Matt! Good morning. I'm trying to temper my frustration with yesterday's loss with the knowledge that nobody was seriously injured but there was so much wrong with that game. To be so close at halftime only to get throttled in the second half really put a spotlight on ALL our issues. That first drive, once again, failed to succeed as Dirk Koetter's play calling lacked any real sense of aggressiveness. This continued all game long. While our O-line battled one of the best defensive units in the NFL, it lacked the ability to adjust and that's coaching. Gotta improve! Defense, Deion Jones can't be everywhere! Not having #56 really hurt but we need better schemes from Ulbrich. Lastly, sacks?! Ryan held the ball too long OR went down too easily. Like Jim Everett. Sorry, it's how I saw it.
Matt: I understand your frustration, Joe. You're right in that you can't pin it all on one person or unit. The Falcons were beaten in the trenches, and it's hard for any team to win when they can't win at the line of scrimmage. The Falcons managed to get to Taysom Hill three times but that pales in comparison to the eight times the Saints took down Matt Ryan, including six times on third down. There's no sugarcoating this one – it was a bad loss, and as I wrote after the game, we were all reminded on Sunday that the Falcons have a way to go before they can once again be considered perennial playoff contenders. MAILBAG
Do you have a question about the Falcons that you want answered? Ask a question here and it could be posted on AtlantaFalcons.com.
Go ahead, ask the Beek
Do you have a question about the Atlanta Falcons (or anything football-related) you'd like to ask Matt Tabeek? If so, hit the link. Please remember to include your home state (or country if you live outside the U.S.). Thanks for reading SFTB!