The Falcons are getting ready for their showdown with the Panthers. After Sunday's game at Mercedes-Benz Stadium, Atlanta will have just one more home game in 2019. For now, however, all of the team's focus is on finding a way to beat Carolina. In the meantime, you've got plenty of questions (and even more comments about Matt Ryan), so let's get to them now. Just remember that all opinions here are mine unless otherwise noted.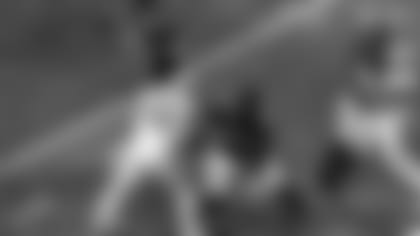 Andrew from Stewartville, MN
Oh my goodness, Beek. Where do you find all these people? I swear I'm gonna flip if I hear "get rid of Matt Ryan." Bro he's the last person we want to leave and for all these fans that want a mobile QB, go back to the early 2000's. We had one and … that didn't work out. Matt has been stable for over 10 years … the real problem here is our offensive line. You said they brought in Jamon Brown and James Carpenter, both of which are garbage. Not sure why they picked up either. I mean, grab a few fans from the stands and get more production. While McGary and Lindstrom are decent, but they are new and need some time. Question is, why did Atlanta bring in Brown and Carpenter? I don't understand those two.
Matt: Let me answer your question first, Andrew. If you recall, the Falcons had to replace Andy Levitre, who was placed on injured reserve after only playing two games in 2018. Wes Schweitzer had stepped in and started at left guard in 2018 after spending the previous season starting at right guard. The Falcons went into last offseason wanting to add experienced linemen with more size to the unit, so they signed James Carpenter (6-foot-5, 321 pounds) and Jamon Brown (6-foot-4, 340 pounds) on the first day of free agency. They also signed Adam Gettis and John Wetzel in free agency before drafting Chris Lindstrom and Kaleb McGary. Twelve games into the season, it's clear that the Falcons still have inconsistent play up front and the evidence is everywhere. It's easy to point the finger at Matt Ryan taking sacks or even the lackluster running game, but in my opinion those are merely symptoms of a much bigger problem (the offensive line).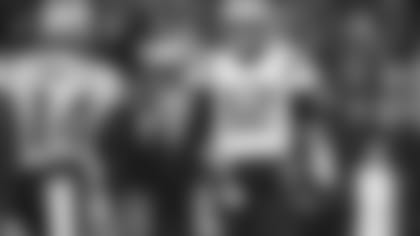 Brandon from Americus, GA
Not much a question, but it's in here. Please post if you want. "IT'S NOT MATT RYAN'S FAULT." Matt plays better when he's not being sacked. It's the offense line that needs correction. I'm tired of hearing people say get rid of Ryan, it just makes no sense to do that. OK, I'm done but anyway love your column. I was wandering … I saw earlier in the season the Falcons were trying to trade Trufant, Freeman, and Beasley. Does that mean that they can still be traded without taking a cap hit and still keep getting a good pick in the draft? REMEMBER FALCONS, FANS: The offensive line needs to be fixed. QUIT BLAMING MATT RYAN. That is all.
Matt: Thanks, Brandon. There was certainly a lot of speculation about possible trades involving Falcons players. Two were actually dealt – Eric Saubert and Mohamed Sanu – and both went to the New England Patriots. The trade deadline has already passed; it was Oct. 29. The trading period for all clubs begins at 4 p.m. ET on March 18, the first day of the 2020 league year. That's also when fee agency begins.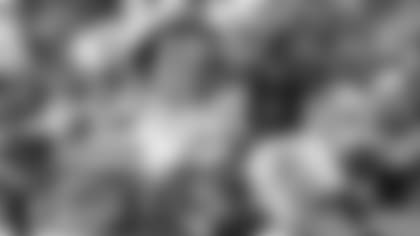 Dwight from Naval Air Station Patuxent River, MD
Beek! Amazing the number of QB-whisperers? If fans think that having to keep Matt Ryan upright makes him a liability, consider this ... QB protection is every team's priority. Fail, and it doesn't matter how "great" you think the QB is. Drew Brees was unable to "take control" when his team needed him a few weeks ago. Why? We put him on the turf six times. The Cowboys lost in ATL in 2017, Dak Prescott failing to carry the team on his back. Why? Adrian Clayborn laid him on it six times. Ask Aaron Rodgers how the turf tastes in SF. All "great" QBs. Matt's great too. He can't carry a team while under duress. Even Tom Brady stressed "pocket protection" in his Visa commercial. I'm sure that Mr. Kraft echoes Mr. Blank's feeling that nothing is more important than protecting your QB. Even the most mobile QB isn't immune (see Michael Vick vs. NYG, Oct. 2006).
Matt: Dwight, you are certainly right about pass protection. Without any it's a recipe for disaster. You brought up some great examples, but I admittedly had forgotten about that Michael Vick game. The Giants came into the Georgia Dome on Oct. 15, 2006, and sacked Vick seven times for a loss of 48 yards. New York beat the Falcons 27-14 that day.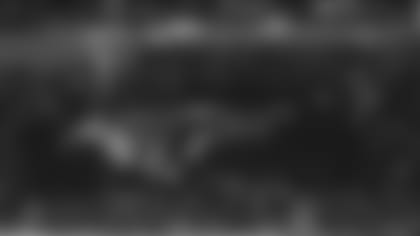 Tom from Hawkinsville, GA
Beek, ol' buddy, don't really have a question. Just want to say thank you for this forum and admire you for dealing with all these knuckleheads that are football experts. They never cease to amaze me. You handle them very well.
Matt: Thanks for reading, Tom! All I can say is that this space exists for you, the fans, and everyone's free to express their opinions. People are always going to see what they want to see, and sometimes facts just aren't enough for some.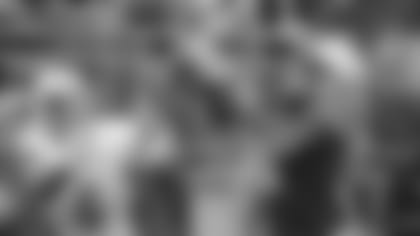 Alex from San Jose, CA
Hey Beek, first, big fan of the articles and please keep doing it. To the question now, what do you think of drafting Ohio State's Jeff Okudah or Iowa's A.J. Epenesa? I just don't think we'll be high enough in the draft to get Chase Young.
Matt: As far who will be available when the Falcons do pick, one of the biggest factors will be the draft order. As of right now, the Falcons hold the No. 5 pick in the draft with four games to go. Here is the draft order, 1-10, as of today, Dec. 3, 2019:
Bengals (1-11)
Giants (2-10)
Redskins (3-9)
Dolphins (3-9)
Falcons (3-9)
Lions (3-8-1)
Cardinals (3-8-1)
Jaguars (4-8)
Jets (4-8)
Chargers (4-8)
I've said before and I'll say it again, but I can see Chase Young No. 1 overall in this year's draft because he's the closest thing to a sure thing (if that makes sense). Two of the four teams currently ahead of the Falcons drafted quarterbacks last year (Giants/Daniel Jones and Redskins/Dwayne Haskins), so I'm assuming they'll address other needs this year. If it were me pulling the trigger, I'd definitely address the defense. If Young is indeed off the board, I'd take a very hard look at Iowa defensive end A.J. Epenesa or Ohio State corner Jeffrey Okudah. I really like the idea of either of those players wearing a Falcons uniform come next fall.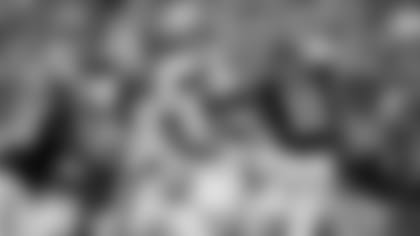 Melvin from Smyrna, GA
Sup Beek. The Falcons are 3-9 and still have four games to play, and we're already eliminated from the playoffs. Don't you think it's time to rest up our top players? Also, there's a good chance the Falcons get a top-5 pick. That being said, do you think the Falcons could trade up for Young or stay put for Brown or Okudah? Also, we're in good draft position as of now. Do you think the Falcons will focus on defense in Rounds 1 & 2 and take an offensive lineman in the 3rd? It's a deep class of O-linemen.
Matt: Melvin, don't count on the Falcons resting players; they're trying to win every single game. As I noted above, the Falcons currently own the No. 5 pick. If they remain in that spot, they'll come away with a very good player. Even if they should slip some and end up with a top-10 pick, they should still end up drafting an impact player. One player who intrigues me quite a bit, too, is Auburn defensive tackle Derrick Brown. The Falcons need to address their pass rush and the idea of Grady Jarrett lined up with a player like Brown is fascinating. Think of the havoc they'd wreak inside. MAILBAG
Do you have a question about the Falcons that you want answered? Ask a question here and it could be posted on AtlantaFalcons.com.
Go ahead, ask the Beek
Do you have a question about the Atlanta Falcons (or anything football-related) you'd like to ask Matt Tabeek? If so, hit the link. Please remember to include your home state (or country if you live outside the U.S.). Thanks for reading SFTB!