It's hard to believe that the Falcons are down to their final four games of the season, but that is unfortunately the case. Atlanta has two more games at home – against the Panthers and Jaguars – and the other two are against the 49ers and Buccaneers. First up is a rematch against Carolina, which lost to the Redskins on Sunday. Meanwhile, you've got plenty of questions and comments about the Falcons, so let's get to them now. Just remember that all opinions here are mine unless otherwise noted.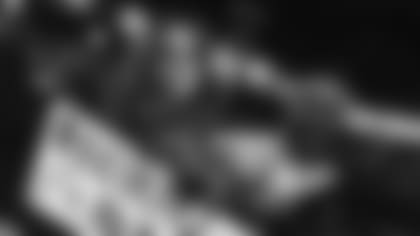 Vivian from Grayson, GA
Hi, Beek. Had a terrible experience at the home game against the Saints. Nasty Saints fans all around us. They paid less for the tickets too and screamed very ugly things. First time since being a season ticket holder 12 years that I was uncomfortable in my own stadium. You'd a thought the Falcons were playing an away game, with all the noise they made when our offense was on the field. Besides losing the game, what we had to tolerate made me question whether we should continue our PSL. I was there with my daughter and was terribly embarrassed by it. I don't know the answer to why we can't fill the stadium with true fans, perhaps you do. Maybe it's the PSL fees that make ownership more a corporate event then an affordable family event. What say you!
Matt: I hate reading stuff like that, Vivian, and I'm sorry to hear that happened to you and your daughter on Thanksgiving Day. For people who don't read SFTB religiously, I've actually met Vivian in person (and wrote about it) – and she's one of the nicest fans I've met here in Atlanta. There are always going to be rowdy fans – and fans that travel well, like Saints (some are pictured above) and Eagles fans do. But when there are so many that it makes the home fans feel outnumbered or, worse, even threatened, that's a bit of a problem. Did you tell anyone at the stadium, Vivian? Maybe an usher or even a security guard? Noise and cheering is one thing, but inappropriate or "very ugly" comments are not tolerated. Those are things I know we take very seriously, Vivian.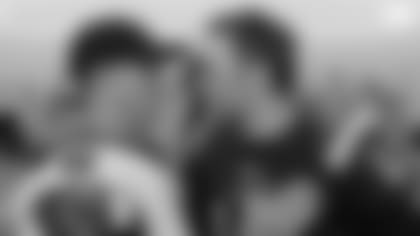 Andre from Decatur, GA
BEEK, every time someone says something about Matt Ryan you rush to defend him. This club would be four games better if he wasn't trying to find a place to fall or stumbling around before throwing the ball out of bounds. Look at the QBs in the playoff running and there's very few (if any) that has Matt's mobility (not stats). Atlanta has to get back to what's winning in the league and stop trying to find lineman that will allow Matt to stand still. (Doesn't happen in league much anymore). Matt is a good QB and a better QB if the line allows him to stand still. Please stop talking about his stats. STATS DON'T WIN SUPER BOWLS. Great players take control of the game when the team needs them, like Tom Brady, Patrick Mahomes, Drew Brees, Dak Prescott, Lamar Jackson, Aaron Rodgers, Jimmy Garoppolo and Russell Wilson. (Not Ryan) Wins, not stats.
Matt: I wouldn't call it a rush to defend, but let's get to your points. Wins, not stats, eh? OK, let's look at just wins first, Andre. Here are the top-10 active NFL quarterbacks when it comes to career wins.
Tom Brady – 217
Drew Brees – 160
Ben Roethlisberger – 144
Philip Rivers – 122
Eli Manning – 116
Aaron Rodgers – 109
Matt Ryan – 105
Joe Flacco – 98
Alex Smith – 94
Russell Wilson – 84
Ryan is closely behind Rodgers. How many of those quarterbacks listed above would be considered running quarterbacks (if there is such a term)? Wilson? Rodgers and Smith can scramble, but they're even more dangerous throwing on the run. Let's keep going. Since stats don't win Super Bowls (no, that would be great defense and a strong running game, in my opinion), let's look at how many Super Bowl appearances the quarterbacks you listed in your comment have.
Tom Brady – 9
Patrick Mahomes – 0
Drew Brees – 1
Dak Prescott – 0
Lamar Jackson – 0
Aaron Rodgers – 1
Jimmy Garoppolo – 0
Russell Wilson – 2
Matt Ryan – 1
Again, Brady – the least mobile of all the quarterbacks – leads the pack. Look, all I continuously do is point out that Ryan is not the problem with this team. If you put any of those quarterbacks listed above behind the Falcons offensive line they would have had a long night on Thanksgiving Day as well. Finally, you can't just give up or walk away from Ryan anyway. Have you looked at his contract and considered the cap hit the Falcons would take in any sort of move?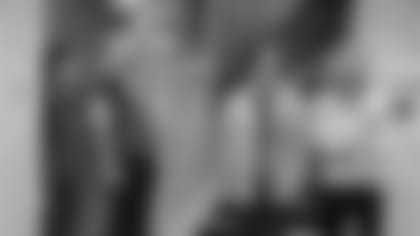 Dam from Bern, Switzerland
Dear Mr. Tabeek, this will be a real "out of nowhere" question, but it actually honestly kept me up. You may know Steve Rogers (Captain America) and how he was transformed from a skinny little dude to an absolute machine. Now, maybe I have simply watched too much of "The Big Bang Theory," but whenever I see our QB Matty Ice in an interview, I can't help but think of him as a transformed and pumped up version of the character Stuart Bloom (owner of the comic book store in the series, played by Kevin Sussman). In no way should this be an insult as I always liked the character (and, btw, love our machine of a QB), but the idea of Matty Ice wearing some kind of Captain Atlanta outfit actually made me giggle. What do you think? Maybe it would help cheering things up. All the best! And greetings to Matt :D
Matt: Well, I don't think Andre from Decatur, Ga., would be especially excited about it, but I think Ryan – the record holder for virtually every single passing mark in franchise history – warrants a ton of respect. And "The Big Bang Theory" is a great show. Thanks for writing in, Dam.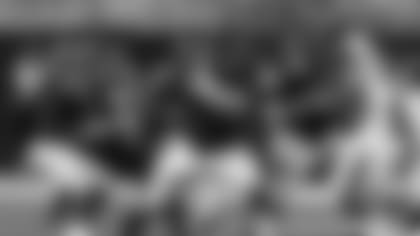 Vern from Whittemore, SD
Regarding the Falcons offensive line. Is it coaching, preparation, or, just plain lack of talent? I've been a Falcons fan since their inception, and it seems this has been a sore spot for most of their existence. Thank you from Northern Iowa.
Matt: I agree with you, Vern. The offensive line was perhaps the biggest storyline heading into the season and 12 games into the season it's still problematic. Matt Ryan was sacked a career-high nine times against the Saints and was under duress for much of that game on Thanksgiving Day. The Falcons did address the line during the offseason – so it's not like they've ignored it – signing James Carpenter and Jamon Brown on the first day of free agency and drafting both Chris Lindstrom and Kaleb McGary during the first round of April's NFL Draft. Lindstrom, the 14th overall pick, was injured during a Week 1 loss to the Vikings and has been on injured reserve ever since. The play of Brown and Carpenter has been inconsistent at best. It appears now that whatever happens down the stretch that the offensive line will once again be a focal point during the offseason. Regardless of how many great skill position players a team has (and the Falcons are loaded with talent at receiver, tight end and running back), it means nothing if they can't block and protect up front.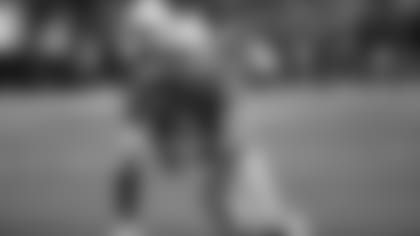 Arthur from Decatur, GA
Beek, it's time to shut Matt down to get in the Chase Young hunt. Plus, we must rebuild our defense. Whatever it takes, we need bigger linemen. We must stop trying to build with fourth- and fifth-rounders. Lighting don't strike twice. A great front seven makes great cornerbacks. We had Julio and Matt for 10 years. We have gotten all we gonna get from them. It's time we invest our interest in 2021 draft class, Justice Fields. So trade our access this year for defense the next on Justice Fields or the quarterback from Clemson. Just look at San Francisco. It took a couple years but there is possibly a Super Bowl is in front of them. I still say trade for Trent Williams a year before Justin Fields arrived.
Matt: OK, you lost me at the first sentence. I constantly get this question. I think Chase Young might end up being the No. 1 overall pick (he's a great player), but this really isn't about Young. The Falcons aren't going to ever stop trying to win games, Arthur. Nor is any other NFL team for that matter. Did you happen to catch any of the Week 13 scores? The previously winless Bengals won. The Dolphins beat the Eagles. The Redskins beat the Panthers. The Eagles and Panthers, mind you, are still fighting for a playoff spot. But back to the Falcons. Every single player who steps onto an NFL field is not only putting their signature on every play but they're trying to impress their own coaches and general manager as well as 31 other teams. That's their job, their livelihood, their future. It's how they pay their bills for their families; it's important to them. And you want the team to take snaps away from certain players … why? So that they can draft some guy who's not even on the team yet? That's not happening. Now … if the Falcons still end up with a top-five pick, let's talk about that once the dust settles and 16 games have been played.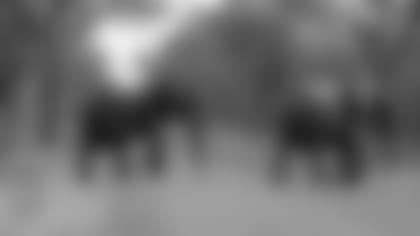 Russell from Stockbridge, GA
Has Dan Quinn been fired along with washed up Matt Ryan and Devonta Freeman? If not, why? I've followed the Falcons since the Art Malone days. I know Matt Ryan used to be a great quarterback, but those days are over. We all were drawn in to thinking Devonta was good because for a couple of years the line was opening hole large enough for the waterboy to run through. We don't have that anymore ... and he's too little to walk with the big boys in the NFL ... if we had used Matt Schaub and one of our bigger backs against the Saints I think we would have won. Oh yeah, Dirk Koetter needs to be gone as well. Well, wish this time I'm wasting on the Falcons would make a difference, but elephants still can't fly.
Matt: Well, I get that you're frustrated, Russell, and can't say I agree with your points – except maybe the very last thing you wrote. They can't.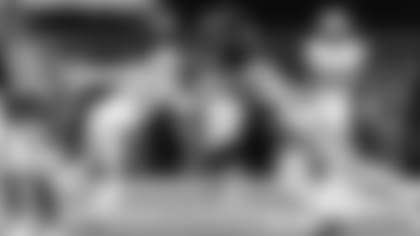 Bonnie from Midland, GA
Please post and answer me here. I have written you here before about this QB issue. I know how anything you post and say to the public is ALWAYS positive in MATT RYAN's favor ... But ... Why can't Matt Ryan execute more consistent touchdown plays? He drives the team down to the red zone, then gets all nervous, fumbles, throws interceptions, or gets "sacked" in all a frenzy!!!! He looks un-nerved and confused down there and relies too much on throwing. I know opposing teams can "read" him, because I can. He has a problem in doing his best to wind [sic] with the team!
Matt: I'm not sure why you put quotation marks around the word "sacked," Bonnie. I mean, Matt Ryan was sacked a career-high nine times against the Saints. But let's get to your points and question. Ryan had a long night against New Orleans on Thanksgiving Day, no question about it. It was not his finest 60 minutes of football in a Falcons uniform, either. I'm sure he'll tell you that, too. Aside from being sacked nine times in that game, Falcons quarterbacks have been sacked 38 times already this season and are on pace to hit 50 for the year. Ryan was sacked 42 times in 2018, just in case you're wondering, and amazingly has only missed one game during that span. Back to the Saints game. You mentioned that Ryan "relies too much on throwing." I don't understand your point. You don't want Ryan running around back there, even though he was forced to (he was also hit 13 times on top of the nine sacks). When quarterbacks are under constant duress, they tend to look hurried in the pocket, Bonnie. That's not just Ryan; that's any quarterback.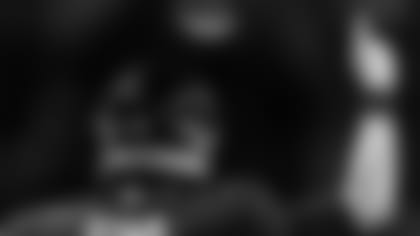 Santiago from Gallup, NM
You know better than I do with athletes, especially on the defensive side, are more athletic, bigger and faster. The model QB for this era have be more mobile, stronger arm. Which brings me to questions. Are Falcons in next draft going to seriously look at QB? Matt Ryan is dealing with father time. Never was known to be a scrambler. He could be great teacher role model for young QB. Your feedback is appreciated. Dirty Birds 505. Just fyi, NM has a large Falcons following! Representing the South in the West!
Matt: Thanks for writing in, Santiago. I find it amazing how so many fans want to replace Matt Ryan or make him a backup now. For a half a season last year, he was actually on pace to put up better numbers than his MVP season. As it was Ryan finished by passing for almost 5,000 yards (4,924), threw 35 touchdown passes and only seven interceptions. This year he's still averaging close to 300 yards per game (295.1), but he has just 20 touchdown passes and 12 interceptions at the moment. For what it's worth, Ryan finished the 2017 regular season with 20 touchdowns and 12 interceptions. But I digress. The problem is not Matt Ryan. The Falcons need to do a better job of protecting the quarterback, blocking and opening holes for running backs. Where is the disconnect here? Is that hard for people to see or wrap their heads around? Yes, Ryan is in his 12th season, but he's playing at a high level still. MAILBAG
Do you have a question about the Falcons that you want answered? Ask a question here and it could be posted on AtlantaFalcons.com.
Go ahead, ask the Beek
Do you have a question about the Atlanta Falcons (or anything football-related) you'd like to ask Matt Tabeek? If so, hit the link. Please remember to include your home state (or country if you live outside the U.S.). Thanks for reading SFTB!