The Super Bowl is right around the corner – should be a good one – and the Falcons are in full offseason mode. They'll have a contingent down in Mobile, Ala., this week for the Senior Bowl studying prospects prior to April's NFL Draft. We'll be down there, too, so be sure to check out all of our coverage in the coming days. Free agency and the new league year will kick off soon, too, and the Falcons have lots of tough decisions to make on that front as well. In the meantime, you've got plenty of questions and comments, so let's get to them now. Just remember that all opinions here are mine unless otherwise noted.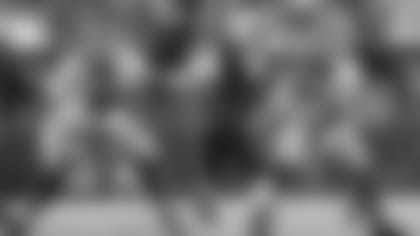 Rick from Conyers, GA
Beek, what are the Falcons' biggest position needs heading into free agency and the draft?
Matt: Three areas stand out to me, Rick. The Falcons need to find an edge rusher who teams must game-plan around, a difference-maker – a war daddy. There's a good chance that Vic Beasley could be playing elsewhere in 2020. Adrian Clayborn is also a soon-to-be free agent. They need production from that position as well as depth. The Steelers led the league with 54 sacks in 2019. For the sake of comparison, the Falcons generated just 28 sacks and ranked 29th out of 32 teams. The second glaring need in my opinion is the offensive line. The Falcons don't have enough quality depth, nor have they solved the left guard spot in my opinion. Matt Ryan was sacked 42 times in 2018. Last year Ryan was sacked 48 times (Matt Schaub was sacked twice in his lone start). The running game also suffered as a result. The Ravens led the league in 2019 by averaging 206 yards per game on the ground and they scored 21 touchdowns (the 49ers scored a league-high 23 times). The Falcons averaged 85.1 yards per game on the ground and ranked 30th out of 32 teams and scored 10 touchdowns on the ground. Is part of that on the running backs? For sure, but you've got to have holes and lanes to run through, too. Third glaring area, in my opinion, is the secondary – specifically at cornerback. The 49ers lead the league by surrendering just 169.2 passing yards per game in 2019. The Falcons gave up an average of 244.9 yards per game through the air, which ranked 22nd out of 32 teams. Atlanta also gave up 56 plays of 20-plus yards and nine plays of 40-plus yards. Now, to be fair, the Falcons tightened things up considerably in the second half of the season. But you've got to look at the whole picture when assessing things, and I think the Falcons need to draft or sign a talented cornerback as well as add some depth at that position. Hope that helps answer your question, Rick.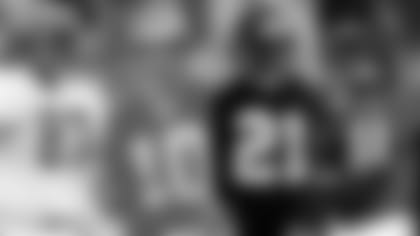 Tonya from Buford, GA
Hi, Beek! Can you give us any sort of clues about the new uniforms? And when will we get to see them (and get our hands on some jerseys)? Are we going back to the red helmets? Will there be any gold in the helmet? Is the logo changing? Or are we keeping the black helmets? Will we have have black jerseys? Black pants? Give us something, Beek!
Matt: All I can tell you about the uniforms is that I have seen them – first a picture of them and then in person. I liked them even more once I saw them up close and held them. But I cannot give you any sort of clues. You'll get to see (and purchase) them soon enough, though. They'll be unveiled to the public sometime in April. A lot of fans either want to go back to the red helmets or prefer the all-black look, with options in between. I think fans will love them either way.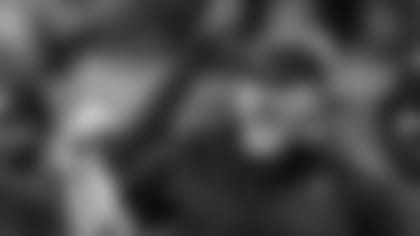 Mark from Atlanta, GA
Beek, do you honestly believe that Dan Quinn will turn this thing around and get back to the playoffs in 2020? Sean Payton once had three straight 7-9 seasons in New Orleans. What happens if the Falcons finish 7-9 (or worse) in 2020? Thanks again for all you for the Falcons fans, Beek.
Matt: I think that Falcons owner Arthur Blank believes in Dan Quinn and really likes him as the Falcons head coach, Mark. If he didn't think Quinn and his staff didn't have what it takes to get the Falcons back into the postseason, I believe he would have made a change following the season. And regardless of what I, the media or you may think, all that matters is what Mr. Blank thinks. And you know that he took a long time to evaluate things, too. Now, I'll say this much about where the Falcons are right now – and what Mr. Blank's expectations are heading into 2020: 7-9 is not the bar. Just because Mr. Blank believes in continuity and in this staff doesn't mean that he'll continue to accept mediocre results or missing the playoffs. Yes, Sean Payton did finish with a 7-9 record for three straight years from 2014 to 2016, but in the four seasons leading up to 2014, the Saints also went 13-3, 11-5, 13-3 and 11-5 from 2009 to 2013 under Payton (all playoff appearances), including a Super Bowl title in 2009. So there's some perspective for you with Payton. Back to Quinn – I thought it was extremely telling how he kept this team together at 1-7 and how they kept fighting to finish 6-2 down the stretch. They also knocked off the Saints, 49ers and Panthers on the road – and all three teams had plenty to play for at the time, too. I think he can get this team back to the playoffs and, ultimately, a championship. They need some players to get them over the hump, first, and that's why this offseason is so crucial for all involved. Thanks for writing in and for the kind words, Mark.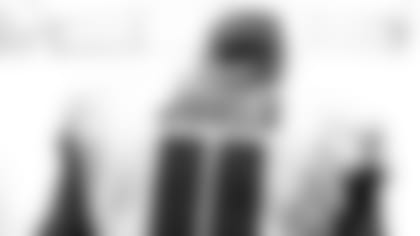 Yo, Beek! A Falcons fan here in Panthers country. I've got a question about the Falcons' best player, Julio Jones. Julio has been playing at an awesome level for a long time, but he's about to turn 31 years old. How long do you think he can continue to play like this and did the Falcons pay him too much if he can't keep producing?
Matt: I get the question, John. And you're right about Julio Jones – he's a special talent. Jones, in fact, is such a rare talent that I'm hesitant to compare him to other receivers, but let's do it anyways. There was an interesting piece written a few years ago asking the question when does age catch up with NFL players and it, of course, broke it down by position groups. The only problem I have with it now is that it was written back in 2013 and that's significant because there have been so many improvements when it comes to diet, training and conditioning. First, let's look at Jones's production over the last nine seasons (and I'll keep it simple with the stats):
Table inside Article

| YEAR | GAMES | CATCHES | YARDS | TOUCHDOWNS | LONG |
| --- | --- | --- | --- | --- | --- |
| 2011 | 13 | 54 | 959 | 8 | 80 |
| 2012 | 15 | 79 | 1,198 | 10 | 80 |
| 2013 | 5 | 41 | 580 | 2 | 81 |
| 2014 | 15 | 104 | 1,593 | 6 | 79 |
| 2015 | 16 | 136 | 1,871 | 8 | 70 |
| 2016 | 14 | 83 | 1,409 | 6 | 75 |
| 2017 | 16 | 88 | 1,444 | 3 | 53 |
| 2018 | 16 | 113 | 1,677 | 8 | 58 |
| 2019 | 15 | 99 | 1,394 | 6 | 54 |
The good news at first glance is that there aren't any obvious areas of drop-off when it comes to Jones's on-field production. The only downward trend that I can see is his long receptions, which has steadily dropped from a ridiculous 80 yards in the first four seasons to the mid-fifties over the last three seasons, which is still impressive. But let's be honest, how many receivers would take that? The majority of them. But back to your question and the article I referenced. According to the piece, "From year two to year 10, the typical production of starting receivers basically doesn't change. There's an upward trend in the peak AVs, but that's it." And if you look at Jones's numbers, that holds true. But here's where it gets interesting – and it will be telling to see how Jones performs in the next two seasons – because Ty Schalter uses Pro Football Reference's Approximate Value (AV) formula to measure production and writes that in "Year 10 begins a steep, steady decline in peak AV and a rise in average AV. This is the same effect we've seen before: Mediocre starters are stop playing, and the remaining elites are showing their age." Schalter notes that if you go by age, there is a "shockingly similar production until top AV peaks at 32 and begins a steep decline." What does it all mean for Julio Jones? While interesting, I wouldn't read too much into it because Jones is not like most receivers in the NFL. It would not surprise me if Jones has a similar career in length to Terrell Owens or even Jerry Rice – who played until they were 37 and 42, respectively. As far as Jones playing out his contract, I'm not worried about it, John. Jones signed a three-year extension on Sept. 7 prior to Week 1 of this season and is under contract with the Falcons through the 2023 season, at which point he will be 34 years old. If I were a betting man (which I am not), I'd bet the house on Jones maintaining his production at a high level through his current deal.
Tyler from Decatur, GA
Beek, how many draft picks do the Falcons actually have and do you see them trading up or trying to get even more picks? We've got a lot of holes to fill!
Matt: I agree with the last part of your comment, Tyler – the Falcons have several needs to fill and they need to knock it out of the park when it comes to this draft class. To answer your first question, here are the Falcons' current draft picks (they have seven):
Round 1, No. 16 overall
Round 2, No. 47 overall
Round 2, No. 55 overall
Round 3, No. 78 overall
Round 4, No. 109 overall
Round 5, No. 140 overall
Round 7, No. 206 overall
While the entire draft is somewhat of a crapshoot – there aren't many sure things – it gets to be even more dicey to score big on a Day 3 pick. There's always a reason why a guy slips to the later rounds – a low 40 time, poor combine numbers, off-the-field issues, medical questions, etc. Regardless, if the Falcons end up holding onto all seven picks, it wouldn't bother me in the slightest because they not only have holes at certain positions, but need to bolster depth in some areas, too. The draft will begins on April 23, at 8 p.m. ET, and here's the schedule:
Round 1: April 23
Rounds 2-3: April 24
Rounds 4-7: April 25
So far I have not heard any credible reports or rumors about the Falcons possibly trading up or down, Tyler. If they were to package picks and move, I hope it's for the closest thing to a sure thing ins this draft, and that would be Chase Young. Joe Burrow is pretty good, too, but the Bengals (who hold the No. 1 pick) are going to need a quarterback and they have said that they have no plans to trade out of the first spot. Do I see the Falcons making a blockbuster trade up to the No. 2 spot to get Young? No, I don't. The Falcons can get three very good players in the first two days of the draft if they stay put. They have needs along the defensive line, offensive line, cornerback and running back. And depending on what happens with Austin Hooper, they might need a tight end as well. MAILBAG
Do you have a question about the Falcons that you want answered? Ask a question here and it could be posted on AtlantaFalcons.com.
Go ahead, ask the Beek
Do you have a question about the Atlanta Falcons (or anything football-related) you'd like to ask Matt Tabeek? If so, hit the link. Please remember to include your home state (or country if you live outside the U.S.). Thanks for reading SFTB!