The countdown to the regular season continues, folks. We are down to 37 days until the Falcons kick off the 2020 season with a home game against the Seahawks on Sept. 13. A lot can and will happen between now and then – and this season (as noted below) will be an even longer marathon than usual. In the meantime, you've got plenty of questions, so let's get to them now. Just remember that all opinions here are mine unless noted otherwise.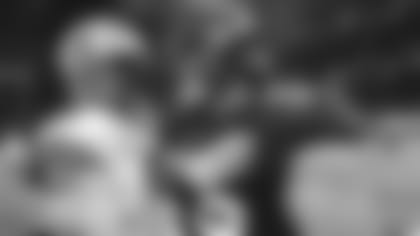 Christian from Atlanta, GA
Hey Beek, appreciate everything you do for the fans and organization. With that being said, I think the Falcons are in a perfect position to win the NFC South. Brees and Brady have both been declining somewhat every year. I mean Drew Brees hasn't completed over a 35-yard pass since 2017. Him and Brady both get the ball out their hands very quickly, but the Falcons do have speed on the defense. I think our secondary can surprise people this year. Also, neither one of those teams have the secondary to stop our wideouts. I believe we have the most talent in the division. It's just a matter of avoiding the injury bug. Where do you see the Falcons finishing this year? I'm very optimistic and see the falcons going 11-5 and winning the division. What say you?
Matt: There's an old and often-used cliché in sports: potential gets coaches fired. The Falcons have gone 11-5, 10-6, 7-9 and 7-9 over the last four seasons. They have talent, but it needs to translate into wins this season. And while winning in the NFL is never easy, this year could be even more challenging. The NFC South has at least three high-powered offenses and no one knows what to expect from the Panthers this season. The Falcons have the fifth-most difficult schedule in the league, face quarterbacks who have won a combined 10 Lombardi Trophies, and will play the Saints and Bucs four times in a seven-week span in 2020. Atlanta only plays back-to-back games once this season, but it will be against Patrick Mahomes's Chiefs and Tom Brady's Bucs to close out the regular season on Dec. 27 and Jan. 3. Say what you want about Drew Brees's arm, but the Saints have posted back-to-back 13-3 seasons. The Bucs were in a lot of close games despite their 7-9 season, have very good receivers, added Rob Gronkowski to that group, and replaced Jameis Winston (and his 30 interceptions) with Tom Brady. I'm not ready to make any season predictions just yet … a lot can and will happen between now and the start of the season. But I think winning 11 games, as you predict, would be quite an achievement. With the extra playoff spot this year, I think 9-7 or maybe even 8-8 might get a team into the postseason. You have to be in it to win it. Let's hope the Falcons get into the dance. I'll give you more win total prediction in late August.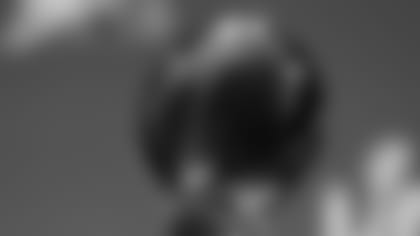 Marwan from Kennesaw, GA
Hey Beek, love your work! You don't usually answer my questions, but I'll give it a shot. Do you feel like the Falcons can content for a Super Bowl? Other fan bases I talk to say, "there's no way in hell." But I feel like if we don't make it there this year with all the talent we have, then we won't make it for a while. What do you think?
Matt: Thanks, Marwan! And welcome to Straight from the Beek! As I noted above to Christian from Atlanta, I do think the Falcons are talented – and I do believe that they could win the NFC South and get into the postseason. But that schedule is no joke. We all know the NFL season is like a marathon and this, in the midst of a global pandemic, even more so. Just getting through the season, staying healthy and making it to the end will be a challenge for all 32 teams. My point is there are so many unknowns this season. I believe anything is possible in the NFL, I really do. If the Falcons' defense and offensive line can come together, they have a shot. First, they need to get off to a quick start – and they face the Seahawks and Cowboys in back-to-back games to open the season. So, I disagree with those fan bases you referenced. There is a way. It won't be easy. But if the Falcons can answer the bell with those two position groups, stay healthy and have some bounces go their way (some luck always helps), who knows. If they get into the postseason, are hot in December, anything is possible, including a Super Bowl run.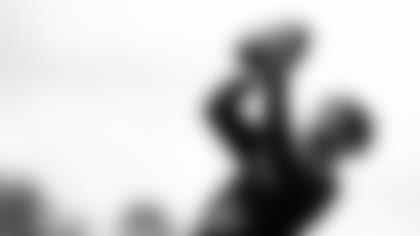 Jerry from Hinesville, GA
Hey Beek! What nickname/catch phrase do you like best: Beekster, Beek-a-roo, Beek-a-roni, Beekmaster, Beek Keeper, Beekalowski, Beek da Freak, Beekman, or my favorite, Tap your Beek? lol … Anyway, my question is in reference to your response on the projected starting cornerbacks in Week 1. Do you realize that the players you named were not on the roster last season? That's scary Beek. Should we be concerned?
Matt: You're too much, Jerry. I'll get to the nickname in a minute … You are referencing a question from Kaeto of Richmond, Va., who asked on Wednesday, "Who do you think will start at the outside corner and nickel corner spot?" I'll say it again: It's extremely early. The Falcons are doing strength and conditioning drills at the moment and have yet to put the pads on. But I said I'd have to go with the Darqueze Dennard and A.J. Terrell on the outside and Kendall Sheffield inside at nickel. Desmond Trufant is gone (and in Detroit) and I think Isaiah Oliver will battle for one of those starting cornerback jobs. But when you draft a guy at No. 16 like Terrell, he better be starting and not sitting on the sidelines watching. I just think come Week 1, Dennard, another first-round pick, will be the starter. That's my early guess and, no, I wouldn't be concerned about that. If they play like the Falcons secondary did in the first half of the 2019 season, then I'd be concerned. Now, I've been called a lot of things, Jerry. Beek and Beeker are the two most common ones. Beekster is a close third. Beek-a-roo, Beek-a-roni, Beekmaster, Beek Keeper, Beekalowski, Beek da Freak and even Beekman make me laugh … so thanks for that. But I gotta say, for SFTB, Tap your Beek is hilarious! I think you might be on to something! Thanks, Jerry, as always.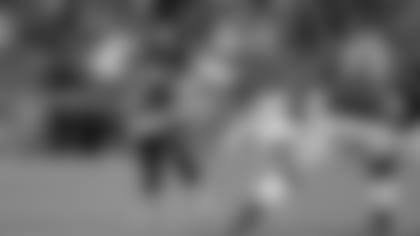 Levi from Frederick, MD
I've heard the Falcons have cut a few players. This is a big opportunity to get a veteran player or maybe wait for Jadeveon Clowney to desperately want a deal for a lower price tag and then pick him up. Your thoughts?
Matt: The Falcons have made some roster moves, Levi, but that's to be expected now through the end of training camp. Plus, they've had a number of players placed on (and then off) the reserve/COVID-19 list. When players return, they have to make space for them. Speaking of space, when free agency started, Jadeveon Clowney was among the biggest names out there. And then this pandemic unfolded and turned everything upside down. I also think it really hurt some of the veteran free agents. Clowney will still likely get a big-money deal at some point and I don't think he's in any rush to settle for anything less than that. Defensive ends and pass rushers are hard to find and develop. Good ones even more so. Next to quarterbacks, they are perhaps the most coveted and valued position by teams because they can really impact a game. Clowney is one of those guys, and I think he'll be too expensive for the Falcons, Levi.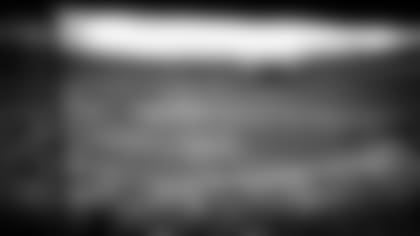 Phillip from Clarks Hill, SC
The Falcons have a beautiful stadium with great food and beverage, but the fans are not showing up to support the team. I've been a fan since Tommy Nobis and have been to a lot of games. There were lots of bad years, but we would be yelling and screaming until we were spent. We never gave up. The Falcons could lose to the sorry teams but beat the hell out of best teams in football. The stadium was packed every game. We never sat down in our seats. I remember it took a few days to get our voice back. It was like this every trip to Atlanta, even if they were not having a good season. The Falcons seem to have all the right players to craft a great team. They need to work extra hard this preseason to get into shape. If they can have a fast start with some wins, hopefully the fans will return.
Matt: Phillip, I always love hearing from longtime Falcons fans – especially ones like you, who have been here since the very beginning – and getting their perspective on this team and franchise. I also think it's good for today's generation of fans here in Straight from the Beek. So, thank you for writing in. It's interesting because the Falcons weren't consistent winners for years. They're coming off their most successful decade in franchise history, and yet a lot of people comment about the lack of fans showing up. The Falcons seem to have all of the right ingredients, as you note, with the fan-friendly stadium, talented players, quality coaching and a great owner. Can they put it all together and contend for an NFC South title and more? We're about to find out. Unfortunately, due to COVID-19 and the global pandemic we're in, there won't be any jam-packed stadiums here or anywhere in the NFL this season. Back in July, the Falcons announced that they will have a limited capacity of up to 10,000-20,0000 at Mercedes-Benz Stadium for home games. Still, let's hope they win lots of games – and maybe in 2021 "the stadium will be "packed every game" and Falcons fans "never sit down in their seats" again. Thanks for writing in.