The Falcons lost a tough one on Sunday, falling 34-33 to the Cardinals out in Arizona. Atlanta (1-5) has 10 games left to turn things around and salvage something from the 2019 season. Next up is a home game against the Los Angeles Rams on Sunday. In the meantime, you've got plenty of questions (and comments) – so let's get to them now. Just remember that all opinions here are mine unless otherwise noted.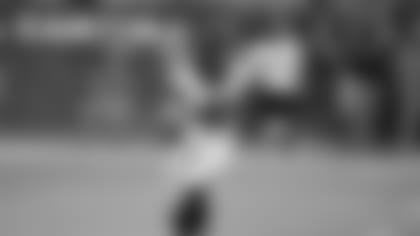 Ruben from Marion, OH
Hey, Beek. Just wanted to say I appreciate everything you do for us Falcons fans. Love the podcasts and SFTB. Was wondering your thoughts on some of the questionable officiating down in Arizona. There was a catch in the first quarter where Isaiah Oliver's guy never got both feet in bounds but was ruled a catch. The fair catch interference on Sharrod Neasman. The fumble in the end zone that didn't stick.
Matt: As a rule, I normally don't complain about officiating, but I'll say this much about it: there were a number of head-scratching calls on Sunday – and I couldn't believe a few of them weren't overturned in favor of the Falcons after further review. Maybe they saw something I didn't. Even Mike Pereira said during the TV broadcast that he disagreed with at least two calls. I was surprised, Ruben, but there's nothing the players and coaches can do once an official ruling has been made. You just go play. And thanks for the kind words. Appreciate that.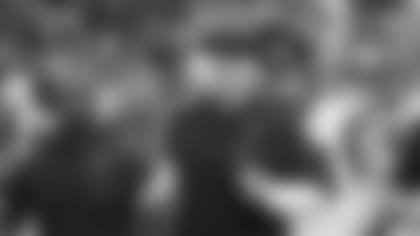 Robert from Palm Bay, FL
First off, I just want to say that everyone calling for DQ's firing right now is stupid. Now if players can't tackle or play their positions, then they are the ones who need to be fired. Second, where do the Falcons go from here? I mean we still have a slim chance if we win our next two games. Look at the Cowboys of last season they were 3-5 before the deadline and made the playoffs.
Matt: You're right about the 2018 Cowboys, Robert. They were 3-5 in the first half of the season before making a strong push in the second half and finishing 10-6. All the Falcons can – must – do right now is focus on beating the Rams and getting that win. That's it. Los Angeles (3-3) has dropped three straight games and is desperate for a win, too. The Falcons will have their hands full and are fighting an uphill battle. They have to embrace it, one game at a time. That's their only chance.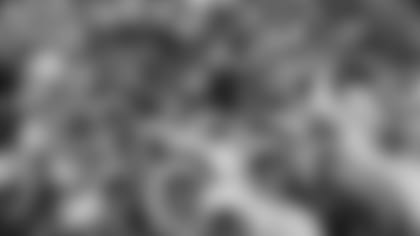 Ronald from Port Orange, FL
What was it that I read after the game, "The best thing for a struggling offense is to play the Falcons defense"? No way to sugarcoat it. I know you have to take it one game at a time, but aren't the next 10 games gonna be a lot tougher than Arizona?
Matt: Record-wise and at least on paper, the next 10 opponents appear to be much more difficult than the Cardinals, Ronald, especially the next four – the Rams, Seahawks, Saints and Panthers. No team is unbeatable though.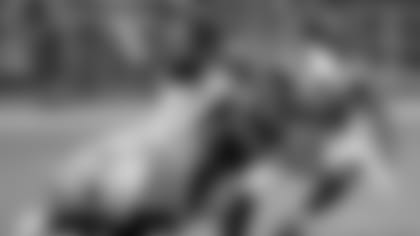 Chris from Sydney, Australia
Firstly, thanks for giving the fans a voice with this column and your straight-to-the-point answers. Secondly, how do we have a D that is coached by someone who has been known as a defensive guru, that has only five sacks and allowed 186 points in six games? It almost looks like struggling offenses circle the Falcons game on the calendar as a rebound. I'll keep supporting till the end, but damn it hurts.
Matt: The Falcons defensive is struggling right now, Chris, and they've got to start making some plays – forcing some turnovers, getting to the quarterback, creating some negative plays for the opposing offense. Atlanta's defense currently ranks last in scoring, last in sacks and has registered zero sacks in their past three games. Another key area the defense is struggling is on third down – opponents are converting at a rate of 56 percent, which is the worst in the NFL and marks the second straight year Atlanta has ranked last.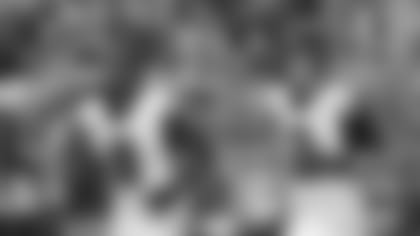 Rob from North Lincolnshire, United Kingdom
Matt, Sunday night was the first game we were unfortunate to lose this year. However, the hole that we were in by half was all too familiar. We have so much talent offensively; and contrary to some I think Matt Ryan has been very good this year. IMO, it's the defense that's been very poor so far. What can DQ do with them for some positive results with two hard games before the bye? Keep up the good work!
Matt: I just touched on the defense in the answer above, Rob, and you're right about Matt Ryan and the offense. The Falcons quarterback completed 30 of 36 passes for 356 yards, four touchdowns and no interceptions against the Cardinals. Ryan leads the NFL in completions and ranks second in yards passing. He's spreading the ball around well, too. Both Austin Hooper and Julio Jones each had eight catches for 100-plus yards receiving. Running back Devonta Freeman had nearly 120 yards from scrimmage, caught two touchdown passes and averaged a season-best 4.6 yards rushing on 19 attempts.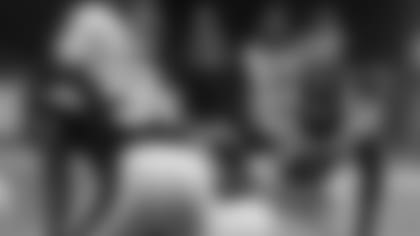 Steven from Casper, WY
What up, Beek! Another rough week. These slow starts are killing us. What is the feeling in the locker room? Is the Brotherhood in trouble? What is the point of reviews and challenge flags when 70 percent of the time the (bad) call on the field stands? The refs rely on fans having no memory so at the end of the year the stats will show that they get it right most of the time when in fact, they don't.
Matt: What's up, Steven. I commented on the officiating above. There's nothing the players and coaches can do once they've reviewed the play. However, if a team believes some critical mistakes were made with rulings (or missed calls), they can make their case and send it in to the league after the game. Nothing will change what happened on the field, but at least they can review the the play in question (and they also evaluate each game official). So there's that. The slow starts have hurt the Falcons this season, but they did score first against the Cardinals if you recall. However, it didn't take long before they were down by 17 points (Arizona scored on its first five possessions). There were some positive signs in the second half (the defense came up with three straight stops) and the team, in general, refused to quit. I wrote about that in my postgame column.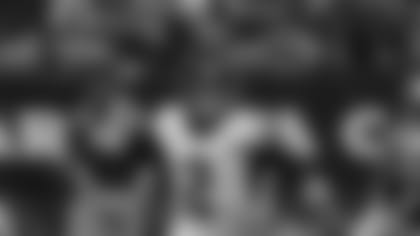 Bob from Huntsville, AL
If you want to be sad for someone, be sad for Matt Ryan. There are at least 10 other teams out there that he would have already won two or more championships with. I've been watching the Falcons trip over themselves for over 50 years, so this is nothing new but if you ask me (and you didn't) the real tragedy here is bungling No. 2's career. He deserves better.
Matt: As I mentioned above, Bob, Matt Ryan is playing really well this season. I am amazed sometimes about how quickly people (you know who you are) want to throw him under the bus after one bad play, and he doesn't make many. He's already the best quarterback this franchise has ever had – he owns virtually every single passing mark. And Ryan and Julio Jones will go down as one of the best ever quarterback-receiver combos in NFL history when they finally decide to hang up their cleats. I think they're already in that conversation and wrote about it recently. Look, the season is far from over but the Falcons have dug themselves a huge hole right now – and it's going to take some time (and wins) to dig themselves out. They can't play all 10 games at once. Just like building a house one brick at a time, the Falcons must start stacking wins, one at a time. All that matters is beating the Rams, no ands, ifs, buts about it. MAILBAG
Do you have a question about the Falcons that you want answered? Ask a question here and it could be posted on AtlantaFalcons.com.
Do you have a question about the Atlanta Falcons (or anything football-related) you'd like to ask Matthew Tabeek? If so, submit it here. Please remember to include your home state (or country if you live outside the U.S.). Thanks for reading SFTB!