Welcome to Straight from the Beek! The Falcons are heading to Canton, Ohio, and preparing to play the first of five preseason games – a Thursday night tilt against the Denver Broncos. Meanwhile, you've got plenty of questions. So, let's get to them. Just remember that all opinions here are mine unless otherwise noted.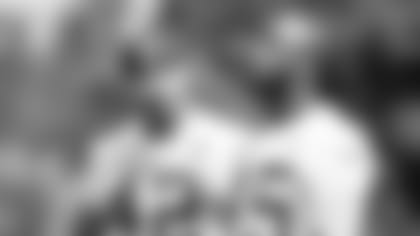 Matt: Yep, you certainly did – and no worries, Rasheen. I think Duke Riley has a lot to prove this offseason and during the preseason. After injuries set him back some during his rookie season (he started six games and appeared in 12 total), the former LSU standout was more productive on the field in 2018. Riley made 60 combined tackles last season, compared to just 24 in 2017. Still, it wasn't enough to keep then-rookie Foye Oluokun off the field. Oluokun is a quick learner and versatile player, and the coaches want to find more ways to get him on the field. I'm expecting Riley to make a big jump heading into his third season and make a push for more playing time. If he doesn't, I imagine he'll still work his way into the rotation as a backup and possibly find a role on special teams. I've met Riley a few times off the field and he's a good guy, one you want to root for. Let's hope he can make some plays and take the next step.
Daniel from Newnan, GA
Hey Beek, I enjoyed your podcast with Will – the episode on Falcons storylines. My suggestion for a name for the postgame podcast would be "Let's Rock," in the spirit of Dan Quinn!!
Matt: I like where you're going with that and how you think, Daniel. I'm not sure what the name for that postgame podcast will be just yet, but I'll be sure to throw that one on the board when we start debating it. And in case some of you haven't caught any of the more recent episodes of Falcons Audible podcast, here some links to different platforms: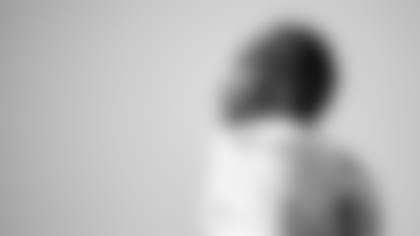 Chris from Mount Pleasant, SC
Hey Beek, do you think it's absurd to think that the Julio Jones deal is done, and they are waiting to sign it because Michael Thomas is holding out? Not a bad way to let the Saints hurt themselves.
Matt: Since you submitted this question, Chris, Michael Thomas and the Saints have reportedly agreed to terms on a new contract that will pay the Saints receiver $100 million over five years – with $61 million of it guaranteed. Is it "absurd" to think Julio Jones is waiting to see what Thomas signed for? Not at all. Wouldn't you, if you were trying to negotiate a new deal and wanted to see what the market was like for players at your position? Now, how and when it all shakes out is anyone's guess at this point. All I know is that I expect a deal will get done. Falcons general manager Thomas Dimitroff has been adamant that getting a new deal in place for Jones is a top priority and he's followed through with recent deals for Deion Jones and Grady Jarrett. Stay tuned, Chris.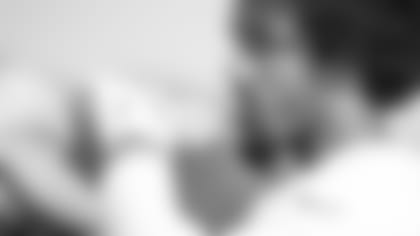 Ricky from Jonesboro, GA
I've been a Falcons fan ever since I knew what football was. Vic Beasley is my boy, but I'm concerned about him and his skillset. Do you think that this year will be his year?
Matt: I think Vic Beasley has a lot to play for, Ricky, and if anyone can get the most out of him this season, it'll be Falcons coach Dan Quinn. If you recall, Quinn said that he plans to take a "hands-on" approach with Beasley, especially now that he will also be calling the defense in 2019. Beasley led the league with 15.5 sacks back in 2016 but hasn't really come close to that production-wise since. The first-round pick out of Clemson is also playing in the final year of his contract, too, so this is very much a prove-it year for the edge rusher.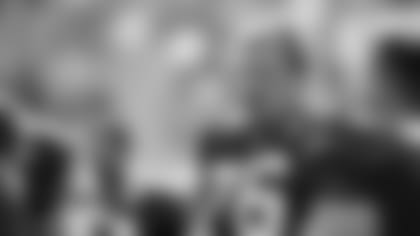 Dave from Dallas, TX
Hi Beek, do you think the rookie portion of the newly rebuilt offensive line can spool up quickly enough to get us into the playoffs? And hopefully beat the Saints twice? Thanks.
Matt: Well the way it looks right now there will be at least one rookie in the lineup, and that's first-round pick Chris Lindstrom. The rookie guard from Boston College has taken every single snap with the first-team unit through the first two four-day blocks of training camp and hasn't done anything that would put him in jeopardy of losing that spot. Lindstrom looks the part and appears to be doing everything right, Dave, and I think he'll more than hold his own once the season begins. As far as Kaleb McGary goes, Falcons coach Dan Quinn has had nothing but positive words about the other first-round pick. McGary has been playing primarily with the second-team unit at right tackle behind starter Ty Sambrailo. That'll be an interesting battle to watch over the course of the preseason and early part of the season. Stay tuned.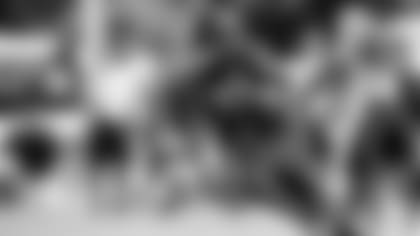 Ian from Atlanta, GA
Who will be the preseason MVP?
Matt: Wow, that's a good question, especially since the Falcons haven't even played a preseason game yet, Ian. But I'll play along anyway. It's going to be someone who at least plays a decent number of snaps in the preseason games, right? Last year the clear-cut choice would have been Damontae Kazee. I think the easy choice this year would be Chris Lindstrom, but I'll go with multiple candidates and predict it'll be one of the rookie cornerbacks – Kendall Sheffield or Jordan Miller – on defense. On offense, let's go with Brian Hill at running back or receiver Marcus Green, who will also get some opportunities on special teams, too. MAILBAG
Do you have a question about the Falcons that you want answered? Ask a question here and it could be posted on AtlantaFalcons.com.