Day 1 of the Falcons' 2019 training camp is in the books, and there's a lot to digest (and still so much more to watch unfold). For a recap of the Monday's biggest takeaways, you should check out our daily practice observations piece right here. Falcons Nation obviously has a ton of questions, too, so let's get right to them now. Just remember that all opinions here are mine unless otherwise noted.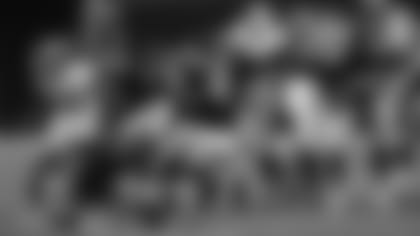 Joel from Evans, GA
Falcons had a consistent kicker for years in Matt Bryant. Isn't it a big risk to let go of one of the greatest kickers of all-time for somebody who has had a up-and-down career? Do you think Falcons made the right decision by cutting Bryant?
Matt: Every team faces its fair share of tough decisions when it comes to making roster moves and managing the salary cap, Joel. And there are also other situations – sometimes positions of need, injuries, etc. – that often impact those decisions. Teams make those kinds of decisions every single year. The Falcons thought enough of Giorgio Tavecchio to keep him on the roster last year, even after Matt Bryant (the franchise's all-time leading scorer) came back from an injury. They didn't want to take a chance on another team signing him. Before the Falcons signed him, Tavecchio made 16 of 21 field goal attempts (76.2 percent) and was 33 of 34 on extra point attempts for the Raiders in 2017. He played in three games with the Falcons last season and was 5 for 5 on field goal attempts and 8 for 8 on extra point attempts – he hasn't missed one yet here. Is it a risk? Was it the right decision? Only time will tell, Joel. Tavecchio is 29 years old and appears to have a bright future right now. Should he falter in a big way or get injured, the Falcons will make another move like they did when Bryant hurt his leg. And speaking of Bryant, the 44-year-old is still a free agent and available.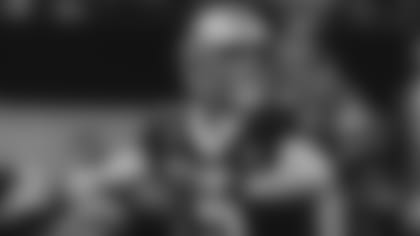 Bobby from Columbus, GA
Hello there, Matt.  My name is Bobby and I am a diehard Falcons fan. My question to you would be, is this the year the Falcons finally put it all together and win it all? And are the Saints beatable now that Drew Brees is another year older?
Matt: I think the Falcons have enough talent in the right spots to contend for an NFC South title and get into the playoffs, Bobby. And that's all you want at this point – to get into the playoffs, because anything can happen, whether you're a top seed or wild-card team. Yes, Drew Brees is older but he's as good as he's ever been, in my opinion. He's got some nice weapons around him and that Saints defense is formidable. They're still going to be a very tough out.
Tim from Henderson, TN
I saw your article on great defensive tackles of the Atlanta Falcons and I saw no mention of Travis Hall or Jumpy Geathers. Do you think their contributions were too short? Hall had 10.5 sacks in one season.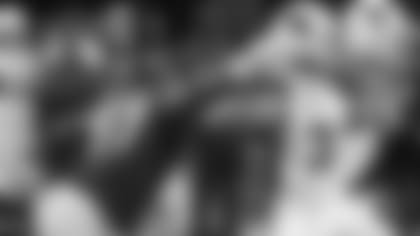 John from Vermillion, SD
Hi Beek. First off, I just want to say how thrilled I am that the ATL signed Grady Jarrett!!! This is a great day to be a Falcons fan! Not only is Grady everything you want as a player, he sounds like he is an equally good man off the field. I wish him health and many sacks to come! Secondly, as usual, I see you putting the cart before the horse, just like you did last year with defensive nicknames. Yes, Grady has put four good seasons together but, yes, ONLY FOUR seasons. To say he is best DT in Falcons history (especially considering he wasn't a day one starter as a rookie), minimizes players who have played eight-plus seasons with the Falcons at DT. Just like with the defense having to earn a nickname, Grady, too, needs to earn his spot as the franchise's top DT in the coming years.
Matt: Alrighty, John. So just like I wrote in my column, who do you think played the position better than Grady Jarrett here in Atlanta? If you're going to be critical of the decision – which is without question your prerogative – at least offer a name or two. I gave my reasoning and stand by it. And I think Jarrett is only going to get better; he's only 26. Thanks for writing in, and hope to hear back from you.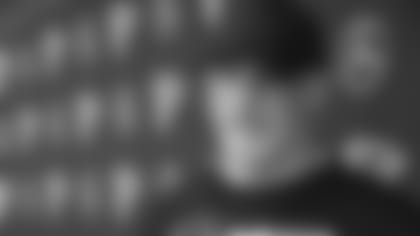 Larry from Centerville, GA
First time on here and although I love the Falcons, I really haven't kept up during the offseason. So, I'm getting ready to ask a stupid question. If Dan Quinn is now the defensive coach, is he still in the position of head coach? Having asked that, just want to say I always start off the season thinking we have a real shot at the Super Bowl but never more so than this season. Thanks.
Matt: No worries, Larry. While the team parted ways with all three coordinators from a year ago, Dan Quinn is still the head coach of the Falcons – that has not changed. Quinn did, however, take over the defense while hiring offensive coordinator Dirk Koetter, special teams coordinator Ben Kotwica, tight ends coach Mike Mularkey and Bob Sutton as a senior assistant coach. Quinn added a lot of coaching experience in those hires, especially on offense. With Koetter and Mularkey – both former offensive coordinators with the Falcons previously – Quinn focus more on the defense, his calling card. It's very similar to what the Rams have done with head coach Sean McVay and defensive coordinator Wade Phillips, a former head coach. And if Quinn should need assistance with game management, Sutton is there to help with in-game strategy.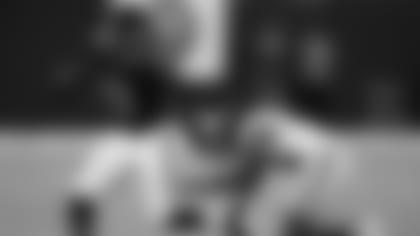 Deonta from Louisville, KY
Rise Up!!!! How's it going, Beek? I'm a die-hard fan and I love our uniforms, but I was wondering how come we don't wear our black jerseys anymore? Haven't seen the boys wear them jerseys in years, since Vick left.
Matt: Hey, Deonta. So ... where were you last season? The Falcons sported black jerseys three different times during the 2018 season – against the Bengals on Sept. 30, the Giants on Oct. 22 and against the Cowboys on Nov. 18. As far as when they'll be donning them again in 2019, stay tuned. I'll have the details for you guys soon.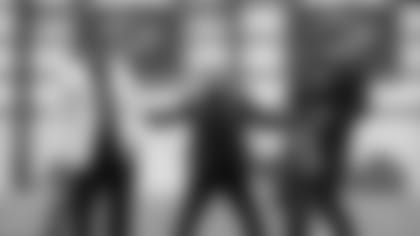 Vivian from Grayson, GA
Hello Beek, I enjoy reading your comments and learn a lot about the players and the game from the questions and your answers. So, thank you. First question. The Falcons don't have much time between their first practice and their first preseason game on Aug. 1 in Canton. Is there a downside to that in terms of safety, execution, and outcome? Second question. I'll admit I don't know much about the game like most of the fans, but when I read on the NFL app about all the preparations, trades, and draft selections other teams are making, how do the Falcons measure up? What team out there, in your opinion, has done the best job preparing for the new season? Thanks for taking the time to answer my question. Rise up. See you in Falcon colors soon!! Vivian
Matt: Hi, Vivian! Always good to hear from you – and I'm sure I'll see you at least one of the home games this season. Now, if you've been playing close attention and visiting AtlantaFalcons.com on a daily basis since the end of the season, you'd know that the Falcons have been extremely busy this offseason addressing some of the issues that plagued the team in 2018. As soon as the season ended, the Falcons made some very tough coaching decisions and parted ways with all three of their coordinators. They were also very active in free agency, and you can see every single move they made right here. The Falcons were also aggressive in the NFL, trading back into the first round to land a second offensive lineman. Here is the Falcons draft tacker, profiling every single pick with links to secondary stories, videos and galleries. And, of course, the Falcons have also made signing some of their key players to long-term deals and, so far, Grady Jarrett and Deion Jones have each received new contract extensions. As you probably know by now, Julio Jones is likely to receive another deal in the coming days or weeks. To answer your question, yes, I think the Falcons have done a very good job in preparing for the 2019 season. Now it's time to watch their plan unfold and see how it comes together.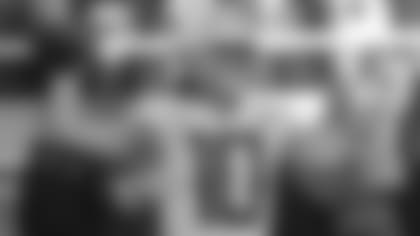 Steve from Oxford, GA
What will the Falcons have to do to get one of the top QBs coming out of college in the next three years?
Matt: Seriously, Steve? What about Matt Ryan? Why would the Falcons even want to draft a quarterback? The only way I think it would be a consideration was if something happened to Ryan, easily the best quarterback in franchise history. But in order for any team to land one of the top quarterbacks in any given year, a team would need a top-five or top-10 pick. And teams are usually picking that high for a reason: they're not very good. So, the answer to your question, Steve, would be … to lose. A lot. And this team has way too much talent to be losing that many games.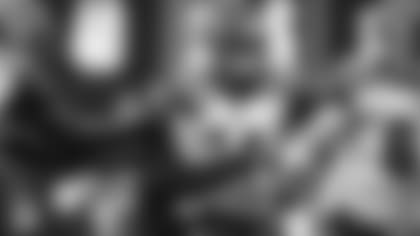 Larry from Dalton, GA
Matthew, when you told Andy from Dalton, Georgia, that you had not ever heard of Dalton Georgia ... that's just because you weren't paying attention. During your call for creative names for what-we-thought-was an up and coming Falcons DEFENSE about this time last year ... I, in my INFANT wisdom, gave you these options,
Brotherhood Blockade
The Bruise Brothers
The Smother Brothers
The Bash Brothers
Falcons Flash
The Swarm Brothers
Brotherhood of Destruction
The Shutdown Club
Disruptors of the Hood
The Brothers of Disruption
The Club of Disruption
Eruption of Disruption
The Smack Attack
Shock and Awe
Flying Fortress
Gangbusters
The Stop Shop
And yes, I'm from Dalton, Georgia, too. Yes, we do exist ... and even still ... fans.
Matt: Larry, in my (ahem) "infant wisdom" I assumed that you and anyone else reading that day would get the joke – the reader's name was Andy from Dalton, GA. As in Andy Dalton, the Bengals starting quarterback. And I even ran a picture of the Bengals-Falcons game close to the question. And thanks again for all your defensive nickname suggestions last year. That didn't pan out too well, did it? Chalk it up to some more "infant wisdom." Thanks for writing in and having a sense of humor.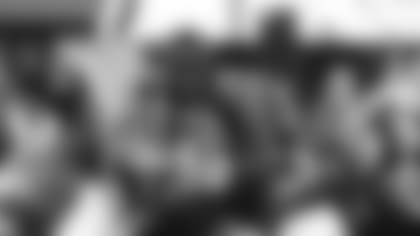 James from Otis Orchards, WA
More of an observation Matt, but signing of Grady Jarrett, I think, is a huge boost to the formidable underrated defense – if we can keep them healthy – Takk, Deion and Adrian could make the case. Lastly, can our corners and safety group play up to the expectations or will they be the same old song and dance? I just gotta know.
Matt: The Falcons were going to have Grady Jarrett in 2019 regardless, James, because he was hit with the franchise tag. But signing the 26-year-old relentless defender inside means that he'll be in the rotation for years to come and it also was a more cap-friendly deal. As far as what I think about keeping Jarrett in the fold, you can read much more about it here. The defense has much to prove in 2019 and they know it. It'll be interesting to see what new wrinkles Dan Quinn will roll out this season. I think they'll play more nickel (to get more of their playmakers on the field) and be a little more aggressive blitzing at times, too. As far as the secondary goes, getting Ricardo Allen and Keanu Neal back is huge. Keep an eye on these two rookie cornerbacks this preseason – Kendall Sheffield and Jordan Miller. How will it all shake out? We're about to find out, James.
Mike from Blairsville, GA
I used to enjoy your Q-and-A column and have stopped as of today. As the moderator, you pick the questions which have become redundant and predictable. I will continue to follow your other columns which are interesting and informative. Respectfully, Mike.
Matt: Mike, I can only pick from what you readers send me – and what's fit to print. I don't always run the questions on the day they come in, but I keep them until I can in most cases. The offseason questions and topics can get redundant at times, but that's why I encourage you guys to ask about anything related to the Falcons or the NFL. As far as my columns, well, they are always on a topic that I choose to write about it – and always something I feel strongly about. I usually get some decent questions here on a daily basis – sometimes they're serious and sometimes they're light-hearted … or somewhere in between. And it runs almost every single day. I encourage you to keep reading, especially now that the season has started – the questions, topics and answers should start changing – and be much more topical. But I have a question for you, Mike. What do you have a question about? What's important to you when it comes to the Falcons? And what is your biggest concern when it comes to this team heading into 2019? Hit me back.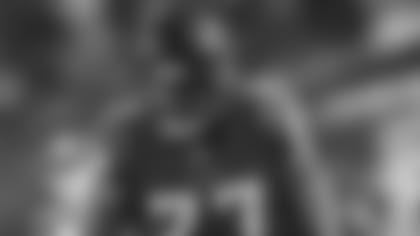 Rasheen from Meriden, CT
Love SFTB!!!! Great job ... never stop! I'll keep it short and sweet ... What are your thoughts on two intriguing under-the-radar roster spots, Calvin Riley and Ra'Shede Hageman? Do you see them reaching the upside they're both capable of???
Matt: Ha! First off, I think I'd like to listen to you and Mike from Blairsville, Ga., (above) debate about SFTB before I answer this one. Haha … thanks for the kind words, Rasheen. This space is all about you, the fans. Moving on. I think Calvin Ridley will be even better in 2019. As far as his final numbers, I have no idea. Ridley led all rookie receivers in the NFL in receiving yards and receiving touchdowns in 2018, tallying 64 catches for 821 yards (12.8 yards per catch) and a team-high 10 touchdowns. He set an NFL record during Weeks 2-4 with six receiving touchdowns, the most by a rookie in a team's first four games in league history. It's not unreasonable to think he could surpass all of those marks in 2019. As far as Ra'Shede Hageman goes, I just hope he stays on the field and remains focused on football. If he can do that, I think he has the size and ability to be a difference-maker inside for this defensive unit. If – and that's a big if at this point – he can play to his potential, Hageman will be a force inside rotating with Grady Jarrett, Jack Crawford, Tyeler Davison and Deadrin Senat. And that will be huge for this unit. I didn't mention John Cominsky because I'm not sure what they have in the rookie just yet. We need to see him with the pads on first. MAILBAG
Do you have a question about the Falcons that you want answered? Ask a question here and it could be posted on AtlantaFalcons.com.