Welcome to Straight from the Beek! The Falcons are getting ready for their second division game in as many weeks and will on the Panthers in Charlotte on Sunday. Meanwhile, you've got plenty of questions about the team, the draft, free agency, Colin Kaepernick's workout and this season – so let's get to them now. Just remember that all opinions here are mine unless otherwise noted.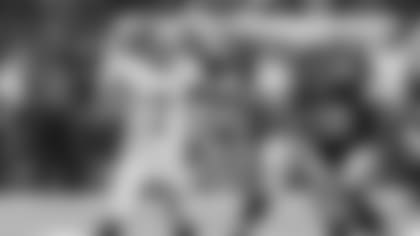 Delaone from Fort Carson, CO
I'm currently getting back from deployment and I saw that Colin Kaepernick is going to be in Atlanta for tryouts. If he can still play, what are our chances of signing him? That should be cool to see our Falcons sign Colin especially for our state culture. The signing could make us feel a little bit better about our poor results this year.
Matt: Let's be clear about some things regarding the private workout the NFL is holding in Atlanta on Saturday for former San Francisco 49ers quarterback Colin Kaepernick. This event is being run by the NFL, not the Falcons. The league is merely using the Falcons' facilities because of its location in Flowery Branch and the fact that the Falcons are playing an away game this weekend. The Falcons have nothing to do it otherwise. It has been reported that representatives from all 32 teams will be on hand for it, including the Falcons. If a team cannot make the workout, the NFL is providing private footage of the workout and any sort of interviews. No one knows how he'll perform; he hasn't played in the league since 2016. That's where it begins and ends at this point. Everything – including anything about any team possibly showing any interest in signing Kaepernick – is pure speculation. Now, as we all know, there are a lot of opinions when it comes Kaepernick, from his ability to his personal beliefs. And I'm not getting into other people's opinions.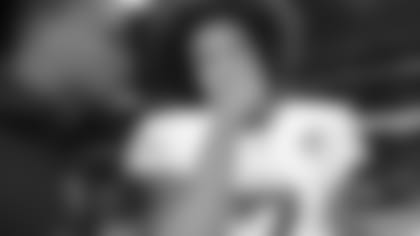 Gary from Hampton, GA
Hey, Beek! Longtime reader ... first time writing in. As a lifelong, diehard Falcons fan, I was proud of my Dirty Birds for going into N.O. and absolutely destroying the Aints. Although I have to admit that I was one of the ones who started to look towards the draft. But, as you referenced, it was only because I was looking for some type of hope ... something to look forward to. However, now that the Falcons have proven that "they are what we thought they were," I'm supporting them until the end ... win, lose or draw! I do have one comment, however, about the person who called Kaepernick a "jerk." Society has no idea how a person of color feels simply going through everyday life in America. Therefore, if you don't understand the plight, you should not be able to make these random comments.
Matt: Hey, Gary. You've got to start somewhere. You can't build anything without laying the first brick down. Their next four games are all division games, including a rematch against those same Saints on Thanksgiving Day. Should be fun to watch it all unfold. Regarding your comment about the reader and Colin Kaepernick, I agree in that we all walk different paths in this life – and we do not always know what others are dealing with or experiencing. The world can certainly use a little more kindness, empathy and respect for one another. OK, sermon is over.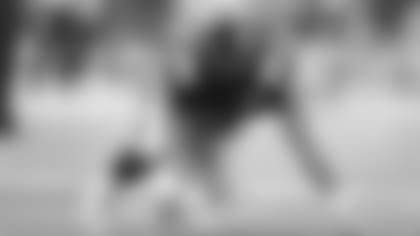 Jerry from Statesboro, GA
It's hilarious how people actually think we should sign Kap. This has nothing to do with injustice, kneeling, or anything else off the field, but PEOPLE he wasn't playing that great when he was released. Do I hope he gets another chance, yes, he deserves one. Beek, we need to look for game-changers in the draft and free agency. If that means letting several players walk, so be it. I'm sure we will have a top-10 pick and I'm sure a superstar in there somewhere. Chase Young would be a great pick up in the draft, but we could use a left guard, corner, safety, and defensive tackle as well. If we don't go with an edge rusher with our first pick, what position do we go with? Or will it be a shocker like when we picked Calvin Ridley?
Matt: As I noted above, Jerry, there are a lot of people with a lot of opinions about Colin Kaepernick's ability and his personal beliefs. His workout on Saturday is supposed to be about his ability on the field, so stay tuned on that front. Regarding your question about the Falcons and the draft, I'd lean (very) heavily toward defense still. If not an edge rusher, then who are the best available defensive tackles or cornerbacks? I can't imagine the Falcons going with another guard with their first pick for a second year in a row. That all said, if the Falcons do end up with a top-10 pick and Chase Young is off the board, I still believe another edge rusher worthy of the pick will be there (see Iowa's A. J. Epenesa).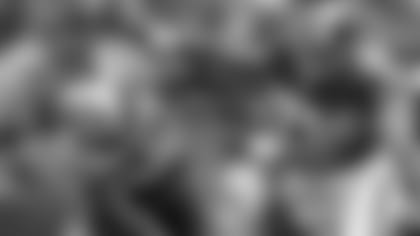 Arthur from Decatur, GA
Beek, could we trade Alex Mack and Desmond Trufrant to the Washington Redskins for Trent Williams and Jordan Reed or their cornerback? My offensive line would be Williams, Jake Matthews, center the two rookies.
Matt: Let me get this straight, Arthur. You'd like to trade for Trent Williams (a player the Redskins refused to trade before the deadline and who is also in the middle of a very public and contentious medical dispute) and either Jordan Reed or a cornerback? OK, and you'd like to offer Pro Bowl center Alex Mack and Desmond Trufant as part of the deal. And you're hoping that the Falcons offensive line would consist of Williams, Jake Matthews (moved from left tackle to left guard), a center to be named later and the Falcons' two current rookies – Chris Lindstrom and Kaleb McGary. Alrighty. You didn't ask my opinion but since you sent this into SFTB I'm giving it to you. And I think that's a terrible idea and I don't think either side would agree to it or would want it.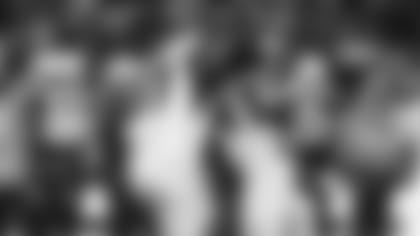 James from Decatur, GA
Was told that if we went 6-0 in our division, we would still need help to make the playoffs. Why have division games then?
Matt: And you received accurate intel, James. Every game matters, especially when you're only playing 16 in a season. I've been asked about this quite a bit lately. Going 6-0 in the division does not assure anyone a playoff spot. Overall record matters. To be clear, if a team lost all six division games and won the rest of their games to finish 10-6, they would still have the advantage over a team that won all of their division games and lost the rest to finish 6-10. The standings are still based on the better won-loss-tied record and, yes, there are enough games remaining (seven, to be exact) for the Falcons to make a turnaround and have a winning season. If the Falcons should finish with an identical record to the Saints, Panthers or Buccaneers, tie-breakers are based on head-to-head records and then best won-loss-tied records. There are several more tie-breakers, but those are the main two. MAILBAG
Do you have a question about the Falcons that you want answered? Ask a question here and it could be posted on AtlantaFalcons.com.
Go ahead, ask the Beek
Do you have a question about the Atlanta Falcons (or anything football-related) you'd like to ask Matt Tabeek? If so, hit the link. Please remember to include your home state (or country if you live outside the U.S.). Thanks for reading SFTB!
Podcast: Slamming the door on the Saints
The Falcons end their six-game skid in the best way possible — by knocking off the Saints in New Orleans. Matt Tabeek, Dave Archer and DJ Shockley put the win over their NFC South rivals in perspective in the latest episode of Falcons Audible presented by AT&T.