The Falcons finished their 2022 campaign at 7-10 and outside the playoff picture. While they didn't achieve their end goal of competing for a championship, they made significant progress over the spring, summer and the 18-week regular season.
The young foundation has grown thanks to another strong draft class and, while important questions remain, it's safe to say the Falcons are headed in the right direction. What they do from here will be vital to continued development.
There will be plenty of time to discuss what comes next. We'll spend some time over the next few weeks looking back at what we learned about the Falcons and how they should move forward.
We'll kick that effort off with a fun annual piece started last year: the Falcons end-of-season awards! Don't love the title. I'm open to suggestions if you've got 'em.
They're given out by, well, me. They're voted upon by a panel of my own brain, both the right and left sides, though I did take a poll on some categories. Some categories are traditional. Others are completely off the wall.
If you have any amendments or additions to the list, submit them to the mailbag right here and we'll address those topics starting on Wednesday. That said, let's not take this too seriously. It's meant to be a fun look back what happened over the fall. Hope you enjoy this little trip down recent-memory lane: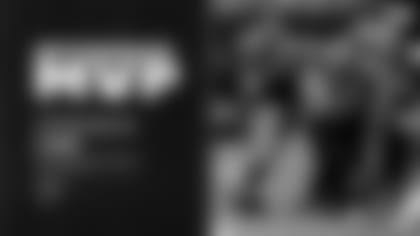 Offensive MVP: The Falcons offensive line
This would normally go to an individual. Instead we're going with five guys who operated as one. Jake Matthews, Elijah Wilkinson, Drew Dalman, Chris Lindstrom and Kaleb McGary were awesome all season, creating space for a run-heavy offense that remained efficient even when the whole world knew what the Falcons were going to do.
They set the tone for the season in a Week 4 win over Cleveland, when Arthur Smith vowed to run the pi—out of the ball and then put words into action. The Falcons ran 10 straight times to great effect, marching 75 yards, exclusively on the ground, on a team-defining drive that ended in the end zone.
While Caleb Huntley was awesome on that sequence, the offense line was downright dominant. That trend continued all season. Matthews was the line's leader, and he said their success was due to doing the boring things right over and over and over again. Led by energetic position coach Dwayne Ledford, the line was a physical, technically sound, super-cohesive unit that set the tone for how the Falcons play football. Can they run it back with the same five next season? They'll have to re-sign Wilkinson and McGary, an effort that might get expensive. If they do, they can maintain the continuity so key to success up front.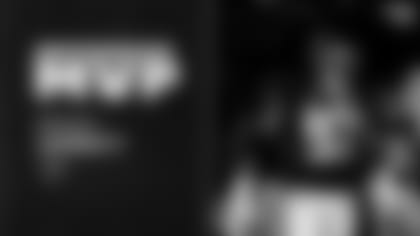 Defensive MVP: DT Grady Jarrett
Interior defensive linemen don't get the respect they deserve, with Aaron Donald and few others as rare exceptions. While the Rams' disruptor is outstanding, Jarrett proved yet again that he belongs in that elite class. Ignore the PFF numbers, Jarrett had one of his best seasons after signing a massive contract extension. That's a sign of a really hard worker. While he won the "beyond the box score" award last year, he showed up big on the stat sheet with one clutch play after another. He was often a one-man show up front, where he battled through double and triple teams to make big plays. He was 1.5 sacks away from his career high and should've had another one on the ledger that was negated by the worst roughing-the-passer call I've ever seen.
Jarrett had a great season and helped this defense get a lot better despite being it's lone star. If they add talent around him this offseason, this defense could get better in a hurry.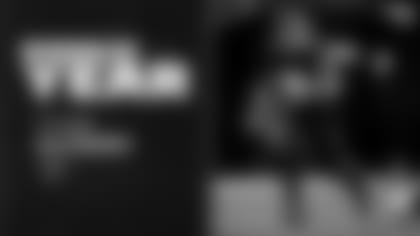 Rookie of the year: RB Tyler Allgeier
This was a tough one, with plenty of candidates to choose from. I ended up choosing Tyler Allgeier for his consistency over the entire year and his improvement as the season wore on. The fifth-round pick(!!) set the franchise record for rookie rushing yards, showing great patience, power and elusiveness that fits this scheme perfectly. Always quick to deflect credit, Allgeier remained humble even when the accolades started piling up.
He looks the part of a productive NFL running back, someone who could and should be a three-down feature in the Falcons attack. He was awesome as a rookie, and has a bright future ahead.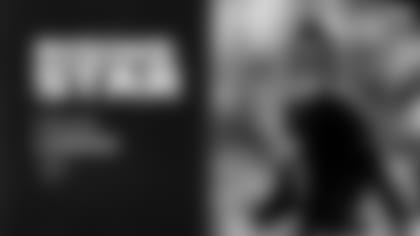 Rising star: WR Drake London
The No. 8 overall pick really turned it on down the stretch, once Desmond Ridder took over at quarterback. London's a big receiver who plays big, someone who can create separation, make runs after the catch and bring down contested catches. He wasn't super productive early on – the passing attack was unstable at best under Marcus Mariota – but found a groove that seems sustainable over a longer term in 2023. London and tight end Kyle Pitts will be the centerpiece of a passing attack that must be more explosive and can be with additional weapons and better quarterback play.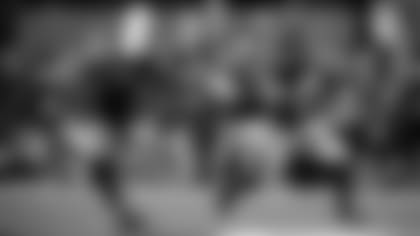 Offensive play of the year: Damiere Byrd's electric catch and run
The Falcons were down three points with roughly three minutes left in a Week 8 game against Carolina, desperately needing a big play to keep comeback hopes alive. That's when Marcus Mariota connected with speedster Damiere Byrd on an intermediate route that the receiver turned into a huge play. He caught the ball and then ran through the Panthers defense for a 47-yard touchdown that put the Falcons ahead. There was plenty more drama left in that game, which ended with a Younghoe Koo walkoff field goal, but Byrd's catch and run set the stage for one crazy finish.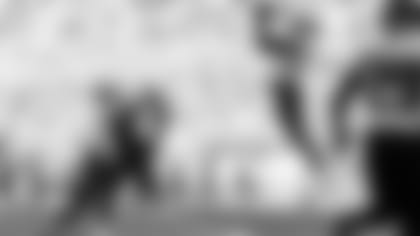 Defensive play of the year: Richie Grant's game-sealer
The Falcons won just one road game this year, a Week 3 effort in Seattle that marked the team's first victory of the season. It was earned with Cordarrelle Patterson's hard running – the man had 141 yards on just 17 carries – but second-year safety Richie Grant sealed it with a pick. The defensive front flushed Geno Smith from the pocket and the quarterback launched a prayer Tyler Lockett's way. It never got there, with Grant making the leaping interception to get a win.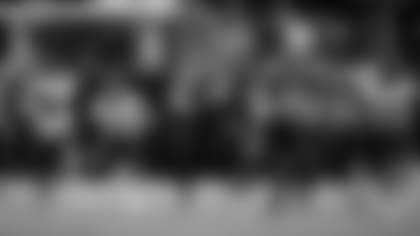 Special teams play(s) of the year: CP's record breaker
There were so many good ones created by Marquice Williams' crew, but Cordarrelle Patterson's record-breaking kickoff return versus Chicago reigns supreme. He commemorated his ninth kickoff return touchdown with a jersey and photo with everyone on the field for that big moment.
There are so many other good special teams plays that we have to mention a few more:
Troy Andersen's blocked punt returned by Lorenzo Carter a touchdown against the L.A. Rams
Younghoe Koo's game-winning FG vs. Carolina (and Arizona)
Richie Grant's blocked punt vs. Arizona
Ade Ogundeji's blocked field goal vs. Baltimore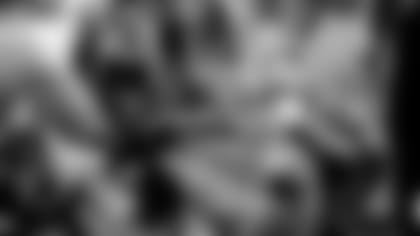 Best play that didn't count: Grady sacks Brady
Grady Jarrett came up huge several times this year, but never in a bigger moment than his fourth-quarter, third-down sack of Tom Brady that would've forced a punt and given the Falcons a chance to comeback and beat the Bucs. Jarrett was flagged for roughing the passer, a call that was controversial and completely bogus. It sparked a national conversation over the call, which cemented a loss to Tampa Bay that the Falcons should've had a chance to win.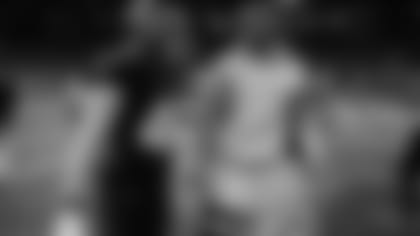 Sorely missed award: Kyle Pitts
Kyle Pitts' season ended earlier than it should've, with a torn MCL that required surgery. While he never developed solid working chemistry with Marcus Mariota, he would've been a great asset to Desmond Ridder when the rookie took over. Pitts is a dynamic element in the passing game, even though he didn't have a monster statistical season. He could've been the difference in a few close games down the stretch, where wins could've changed the course of the season in a tightly-packed NFC South.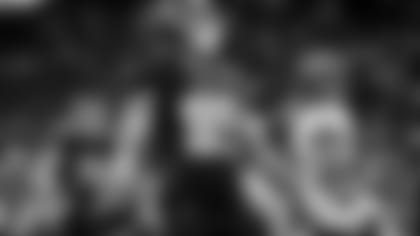 Unsung hero: MyCole Pruitt
The reserve tight end proved to be a touchdown machine, with four over the course of the season. He was more of a weapon after Pitts got hurt, and took advantage of the opportunities given to him. He was a solid blocker in the run game and a favorite in the locker room, someone who became a safety valve for Desmond Ridder. He was returning from a major injury the season before and started the season on the practice squad before earned a significant role on the active roster. He's a guy the Falcons should want back in 2023.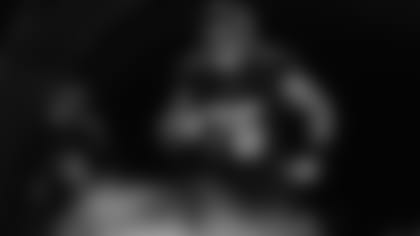 Jackpot award: Kaleb McGary
I could've easily put Chris Lindstrom here, but he was always set for a big extension. Nobody earned more money this season that right tackle Kaleb McGary, a first-round talent who had his fifth-year option declined earlier in the year. McGary responded with his best season yet, ranked fourth by PFF among the league's best offensive tackles. It will be interesting to see what market develops for McGary in unrestricted free agency and whether the Falcons are able to match it.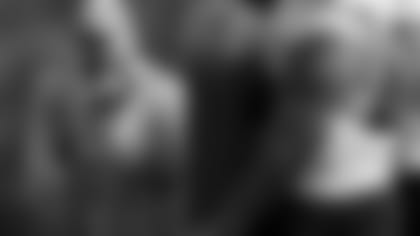 Assistant coach of the year: Dwayne Ledford
The Falcons offense line was excellent all season, and the starting five were fueled by Ledford's infectious energy. He got those linemen to buy in to doing the boring things right, and inspiring confidence in a group with talent and so-so results in 2021 to become a real force in 2022.
We've got to recognize running backs coach Michael Pitre here as well. He helped Tyler Allgeier develop throughout the year. He got great returns from Caleb Huntley and Patterson looked like a real feature back when healthy. He also helped Avery Williams convert from defensive back in a positive development for the offense. And, maybe best of all, he seemed to know when runner to go with on a regular basis. It was his call to feed Huntley in that Week 4 win over the Browns, a move that worked wonders and proved the Ball State alum can play at this level.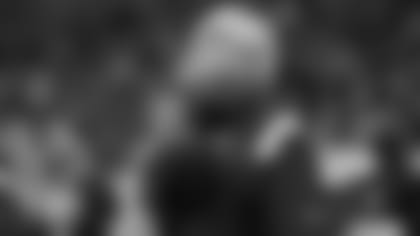 Quote of the year: Dean Pees not accepting mediocrity
There were plenty to choose from, but we're going with what defensive coordinator Dean Pees said in training camp, that defensive mediocrity won't be acceptable in Atlanta anymore. It's a long one, and it includes the word "daggum," some swearing and then an apology for said swearing. While Pees has recently retired, he did great work changing the defensive culture around here, and it starts with this mantra. Here's his quote in all its glory:
"We've talked about it before. We talked about it a little bit last spring. We're changing the culture around this daggum place and it's not going to be mediocre. It's not going to be average. It's not going to be in the bottom half of the league like it's been 15 out of the last 20 years. Sick of that crap. We've got to take charge and it's not going to be anybody else to do it but us. OK? I'm tired of everybody telling us how bad we are because after a while you start believing it. Just like they say you never tell your children stuff like (that). You get mad at a teacher telling some kid he's stupid, right? Don't ever tell somebody that because pretty soon they start believing it. Guys around here on defense sometimes believe that 15th is OK or whatever. Been in the Top 10 one time out of the last 20 years. That bullshit's over. Sorry, I'm getting fired up today but I'm getting tired of this crap. We're going to change the culture of the defense around this freaking place."
"People are going to start talking about the Atlanta defense like they did Baltimore, like they did at New England. It's going to be the same shit around here. Excuse me. I'm sorry for swearing."