It's rare that the first five or six questions I open each morning are moved over right over into the "run" file, but that's exactly what I did this morning. Good job, Dirty Bird Nation (or, Beekers, as Jerry from Hinesville likes to refer to y'all as).
We're exactly 115 days away from the season-opening home game against the Seattle Seahawks on Sept. 13 and, as noted, you've got questions about the Falcons. So, let's get to them now. Just remember that all opinions here are mine unless noted otherwise.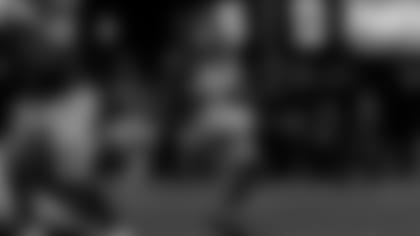 Marcus from the United Kingdom
Hi Beek. Amazing column. Great questions and answers by the way! Wishing you all well here from the UK. The options available to this year's Falcons seems broader. A better balance about the team offensively. What about the kicking game though? I was impressed with Koo, who made most field goals in the NFL after Week 10. A confident kicker is so important, and I'd like to see more positive news coming out on Koo just like we do for QB, WR, etc. Welcome your thoughts.
Matt: Last year's kicking situation – from the offseason, preseason to the regular season – was full of drama and tough to watch at times. If you recall, Matt Bryant was released and Giorgio Tavecchio appeared poised and ready to take over … until he wasn't. And Bryant was re-signed and, well, he wasn't the same guy as he missed some kicks that he used to consistently throughout his unbelievable career. Enter Younghoe Koo, who has become a fan favorite. And it's easy to see why. Koo was an NFC Special Teams Player of the Week in 2019 while converting 23 of his 26 field-goal attempts and 15 of his 16 extra-point attempts. But it appears that the Falcons are not standing pat as they prepare for camp. Dan Quinn said earlier this month that the Falcons are planning on bringing in some competition at kicker. I hope they do. Competition is good and brings out the best in players. Plus you don't want one guy kicking everything – it will keep those legs fresh(er). Here's the other advantage of it. If something unexpected should happen at any point (i.e., an injury), it gives the Falcons firsthand knowledge on another kicker should they need to go to the proverbial bullpen and call one up.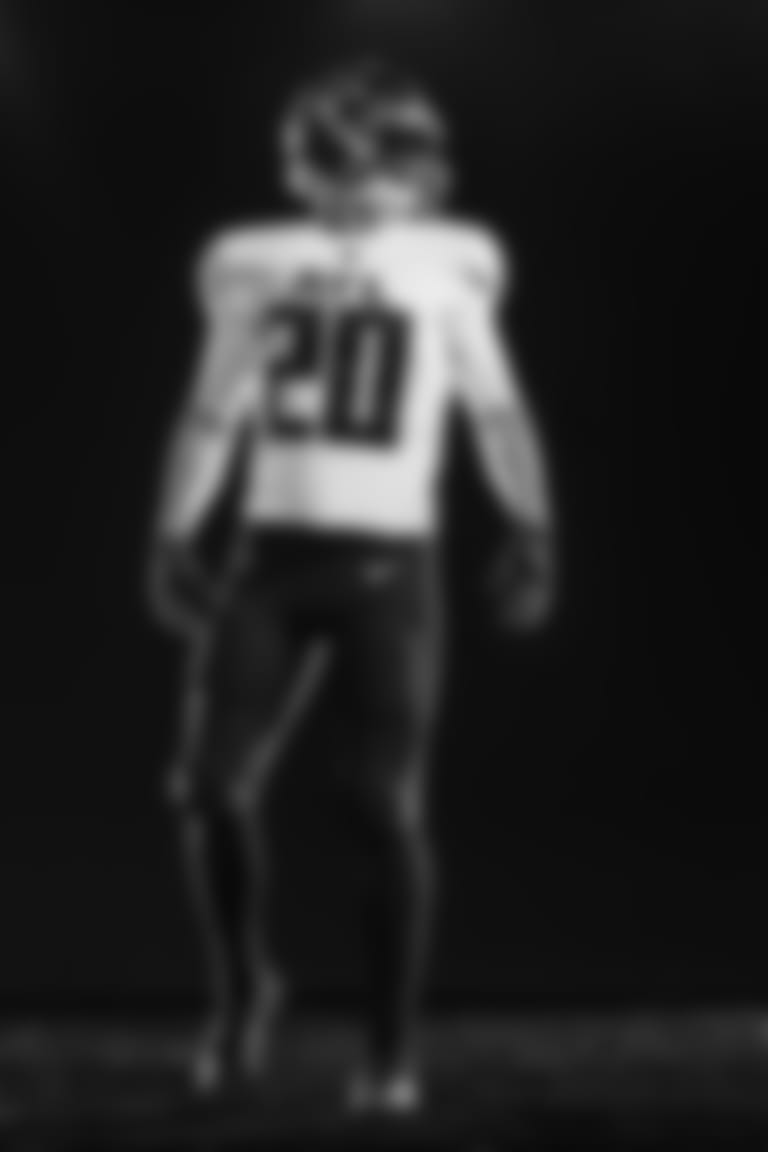 Andrew from Atlanta, GA
Hi. It's been a while since I've seen a uniform question posted and felt we were due for one. I've come around to the new look and think it's clean. I don't understand the red pants, though. Every jersey or pants in the set features a red stripe along the sides, which flows from the armpit to the knee. This is nice because it allows for every garment to mix and match with one another. Regardless of if it's a black, gradient, or white jersey, that red stripe matches the stripe on the pants. That's the case for every garment aside from the red pants, which inexplicably buck the trend and use a black stripe. The red pants do not match anything in the set. Why? Why not just use plain red pants with an invisible red stripe? I'm in favor of red pants once in a while but they do not match.
Matt: Hey, Andrew. I think a lot people either loved the new uniforms right away or it took some time for them to warm up to it – like yourself. But as far as the style of the red pants, they look exactly like the black and white pants, as far as style and striping and the pattern. Obviously, you can't have a red on red stripe, so black stands out. The only other option would have been a white stripe.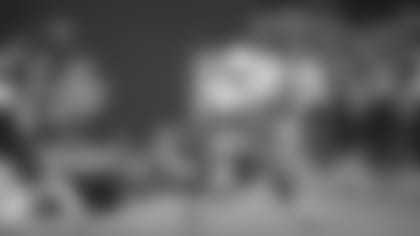 Arthur from Decatur, GA
Beek, glad to know that I have the right to my opinion in your column of questions and answers. Obviously, we disagree on the Falcons. I hope this column is about honesty, questions and answers and not to favor to the writer. Personally, I understand how you feel. I felt the same way when I wrote to your column. I hope to my make my punctuation better so I could clarify my meaning of my questions. As for the players that you and Jonathan named, it sounds more about the size of the school.
Jesse Tuggle: 9-2
Jerry Rice: 9-2
Barry Sanders: 9-3
Lawrence Taylor: 10-2
What I mean was to draft players from the top college polls for that year. We might never agree on the Falcons, but I do know we both want them to win. I hope you accept my opinion if you agree or disagree.
Matt: Arthur, everyone's entitled to their opinion here. In your original question and comments, all you wrote was that the Falcons "drafted one player from a winning program, A.J. Terrell from Clemson." You didn't mention polls. You didn't mention anything else defining what you meant by a "winning program." You also wrote that Vic Beasley played out of position, you questioned coaching, said that "Thomas should have been fired" and "better Falcons writers instead of ones who want write just keep a job." And maybe you're not the only one who thinks those things. Who knows, but this is an open and honest forum.
Stuart from North Dakota
Since I became a Falcons fan when I was 11or 12 (2003), the UGA HOMERS act like the Falcons need to draft 5-7 UGA, Georgia Tech and/or Georgia Southern players!!!! Like Georgia isn't the only college that exists or has good players. Thanks again for your articles and podcasts. 🤷🏿‍♂️🤦🏿‍♂️.
Matt: It's crazy to think that some people think that the Falcons might actually pass over a player because they there's an anti-Georgia bias. Nuts. Think about all of the players they have drafted or signed who have grown up in the Peach State. And that's all I'll say on the matter.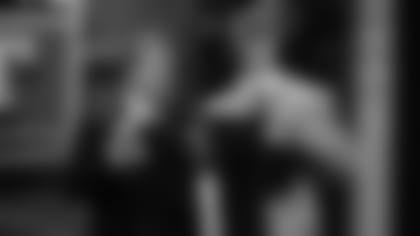 Katie from Sugar Hill, GA
I don't trust Matt Schaub to lead the Falcons if Matt Ryan goes down! Another thing, "Beek," whenever someone brings up the subject of Matt Ryan, your response is ALWAYS as if Matt Ryan is the beginning and ending! You respond as if Matt Ryan is INVINCIBLE! I have NEVER seen MATT RYAN carry this team like a Russell Wilson, Drew Brees, Lamar Jackson and now we got to deal with TOM BRADY! C'MON MAN!
Matt: Wow. All I've ever said about Matt Ryan is that he is unequivocally the best quarterback this franchise has ever had, that he is still playing at a very high level and that there are "fans" who do not truly appreciate what they have in Ryan. Those same "fans" do not or cannot seem to wrap their heads around that. They hate looking at the statistics because they're, I don't know, too black and white and … correct, maybe. Facts are sometimes a panful thing to accept. And the fact is that Ryan is the best the Falcons have ever had. And here's the other thing that's clear with certain "fans," they tend to think the grass is always greener when it comes to new quarterbacks coming out. And here's the other convenient fact that's often overlooked when it comes to quarterback prospects in the draft … the teams picking in the top five are terrible teams in most cases. There's a reason why they're picking so high – and they almost always need more help than just at quarterback. I never said Matt Ryan was the beginning or the end or that he was invincible (although he's only missed three games in 12 seasons). When Ryan's level of play starts to drop consistently, I'm sure it'll be noted – by plenty of "fans" seemingly waiting for it to happen. Until then, you'll have to deal with a future Hall of Famer under center for the next 3-4-5 seasons. And we'll see how well Tom Brady does in Tampa Bay, Katie.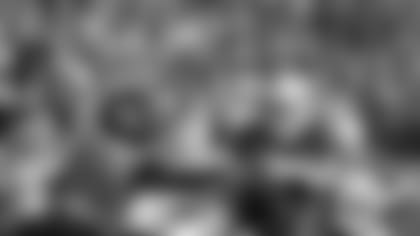 Luis from Mexico City, Mexico
Hi Matt. I don't seem to understand why people say we should have drafted D'Andre Swift when we had Todd Gurley. If he gets injured, we have two good backs. Brian Hill, who I think he is going to have a breakout year, and we also have the good pass catcher in Ito Smith, who also can develop into a star. I also wanted to ask your opinion on signing a bit of veteran help at the CB position. Or also we could trade a second-round pick and Ito smith for Yannick Ngaouke, and he could replace Takk McKinley. That would make our D-Line one of the best in the league.
Matt: Hi, Luis. OK, I was following your train of thought on the running backs, but you lost me on the trade. I explained the D'Andre Swift scenario and why it didn't make sense on Wednesday. And I do think Brian Hill, Ito Smith and Qadree Oillison will more than help shoulder the load with Todd Gurley. As far as bolstering the secondary with some capable veteran experience goes, I'm all for it – for the right price. No one knows what's going to happen with the Yannick Ngaouke situation or what sort of compensation Jacksonville would want in a trade scenario. To think Jacksonville would even take a second-round pick and Ito Smith or that Atlanta would even consider trading a draft pick and Smith for another player is, well, just pure speculation – and I try to stay away from that stuff.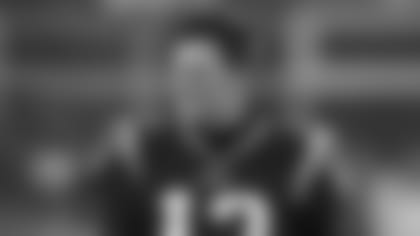 Johnnie from Clarks Summit, PA
What up, Beek! I have more of a thought than a question and I'd like to hear your opinion on it. It seems to me many sports sites have anointed the Bucs a playoff spot because of Tom Brady. I think people don't understand Brady played in a weak division without any real threats from his division his entire career. Well, he's in a division now that will not only challenge him but beat him, also. I don't wish injury on anyone, but I would be surprised if he finishes the season healthy. Thanks for all you do and GO FALCONS!
Matt: Johnnie, are you implying that the Dolphins, Jets and Bills might not be as good as the Saints, Falcons and Panthers year in and year out? That Bill Belichick and coaching might have had something to do with that overall success in the AFC East and so forth? Those are rhetorical questions because I do agree with you. While I think adding Tom Brady and Rob Gronkowski will certainly help the Bucs change some of the culture down in Tampa, I'm certainly not handing out any division title trophies in May, June or July. Until someone knocks off the Saints, the South still goes through New Orleans. I really like what the Falcons have done this offseason and I'm anxious to see how the defense comes together under Raheem Morris. I don't think they're done adding players to that side of the ball, either. But back to your point – I think Brady is going to find the NFC South much different from the AFC East. And it wouldn't surprise me at all if he ends up as the third-best QB statistically in the division. All I'm hoping is that the Falcons are in a good position when it comes to their final four games of the season. That's going to be a tough stretch. The good is news is that under Dan Quinn, Atlanta has finished strong down the stretch in recent years.
2016: Finished 4-0
2017: Finished 3-1
2018: Finished 3-1
2019: Finished 4-0
This year the Falcons will face Brady and the Bucs twice in the final three weeks. It'll be really interesting to watch how that plays out. MAILBAG
Do you have a question about the Falcons that you want answered? Ask a question here and it could be posted on AtlantaFalcons.com.
Go ahead, ask the Beek
Do you have a question about the Atlanta Falcons (or anything football-related) you'd like to ask Matt Tabeek? If so, hit the link. Please remember to include your home state (or country if you live outside the U.S.). Thanks for reading SFTB!