The Atlanta Falcons currently have 89 players on their roster, one short of the NFL's maximum for offseason programs, and the plan appears to be to fill that opening with a kicker.
Speaking with Atlanta media Tuesday, Falcons coach Dan Quinn explained that the team is still hoping to add some competition for kicker Younghoe Koo. The Falcons emphasize competition throughout the roster during training camp and the season, and they took the same approach at kicker last offseason after parting ways with veteran Matt Bryant.
"We're still definitely considering adding a kicker into that spot," Quinn said. "Like most things you can imagine some of those decisions involve workouts and things that aren't at the space. We were pretty intentional, Thomas and myself, about not adding all the way up to 90 [players] on the day after [the NFL Draft]. You have some flexibility if opportunities came up post-draft to add guys to the team. But, yeah, that's definitely still something that we're looking into."
Quinn mentioned the inability to have live workouts with players during the coronavirus pandemic, and that's likely the reason the Falcons have yet to sign another kicker. Atlanta did use one of its six draft picks to add punter Sterling Hofrichter to its roster in the seventh round, but it did not select a kicker in the draft or sign one as an undrafted free agent.
Whoever the Falcons bring in to compete with Koo, the incumbent starter will likely remain the favorite to keep his job. A two-time NFC Special Teams Player of the Week in his first season with the Falcons, Koo became a fan-favorite while converting 23 of his 26 field-goal attempts and 15 of his 16 extra-point attempts.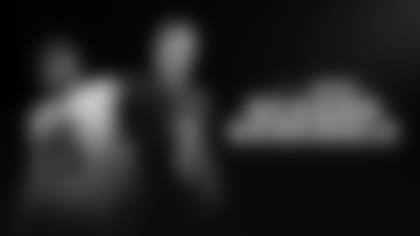 2020 Falcons Schedule
Click below to view the full schedule and learn more about ticket options for the 2020 season.