The Falcons and Cowboys square off in four days. Each team is coming off a Week 1 loss – the Falcons fell at home to the Seahawks and the Cowboys lost on the road to the Rams – and both want to avoid falling to 0-2 on the year. In the meantime, you've got plenty of questions, so let's get to them now. Just remember that all opinions here are mine unless noted otherwise.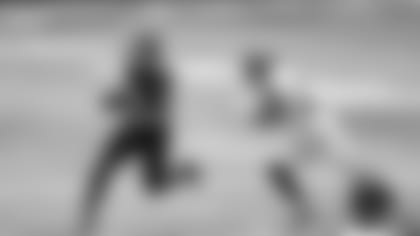 Nathan from San Jose, CA
Why did the Falcons give the ball to Todd Gurley only four times in the second half? I don't really blame him for getting only 56 yards. He only got 14 carries and got a touchdown. Shouldn't the Falcons give the ball to Todd Gurley more? Thanks!
Beek: To answer your second question, absolutely. If you've read this space for any length of time, you should know by now that I believe you win in this league with a strong running game, a stingy defense and smart quarterback play. The secret to all three is winning in the trenches. You must whip someone's tail up front; assert your identity and impose your will, wear them out. I don't get enamored with gaudy passing statistics. Why? To me, if you're passing a lot, it usually means you're playing from behind. The Falcons were down 14-12 coming out of halftime. Things turned a bit in the third quarter when the Seahawks scored on fourth-and-5 from the 38, but I would have liked to have seen the Falcons stay committed to the running game, feed Todd Gurley and eat that clock (and keep Russell Wilson on the sideline). As far as your first question goes, I think when the Falcons fell behind 31-12 in the fourth, they had to try and score some points in a hurry – and went pass-heavy. Matt Ryan attempted 30 passes in the second half alone. Hopefully the Falcons will try to run Gurley more against the Cowboys. In three games with the Rams vs. Dallas, Gurley has played fairly well. His rushing stats:
2019: 11 runs for 20 yards, one touchdown
2019 (playoffs): 16 runs for 115 yards, one touchdown
2017: 23 runs for 121 yards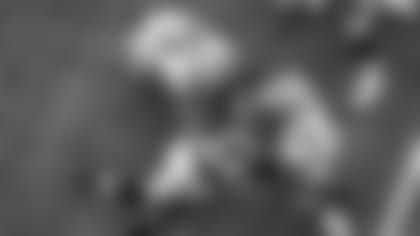 Marty from Billingham, Teesside, England
Hi, Matt! Top stuff on here! Simple question, we lost one game, what's the panic?!
Beek: Hey, Marty. Yes, it's one game with 15 more to go. It's a marathon. Falcons don't want to hear how the Seahawks are a very good team, and I get that. When the schedule was released back on May 7, I wrote that the Falcons would be tested right out of the gate – and they will be. Since Dan Quinn has taken over as head coach, the Falcons are now 2-3 against the Seahawks. The Falcons have beaten the Cowboys in three of their last four matchups but fell 22-19 in their last meeting back in 2018. The last time the Falcons traveled to Arlington, they beat the Cowboys 39-28 back in 2015. Neither the Falcons or the Cowboys want to start the year off with an 0-2 record and I expect this to be hard-fought game. Don't quote me here, but I think since 1990 that only like 12 or 13 percent of teams that start the year with an 0-2 mark have qualified for the playoffs. In short, it's not a spot you really want to be in, Marty.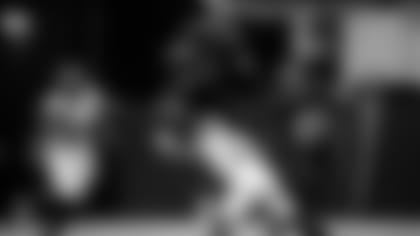 Scott from Greenville, SC
Is this past week's production with Russell Gage a fluke or is it legit? And could it be preview of more to come? Thank you.
Beek: The kinds of plays and catches you saw Russell Gage make on Sunday is something we've been watching throughout training camp, Scott. Gage is a solid receiver who continues to improve each year. Now, I would not count on him catching nine passes for 114 yards every week, especially playing alongside Julio Jones, Calvin Ridley and Hayden Hurst. But I do think he'll be a strong No. 3 option throughout the year if he can manage to stay healthy and on the field. MAILBAG
Do you have a question about the Falcons that you want answered? Ask a question here and it could be posted on AtlantaFalcons.com.
Go ahead, ask the Beek
Do you have a question about the Atlanta Falcons (or anything football-related) you'd like to ask Matt Tabeek? If so, hit the link. Please remember to include your home state (or country if you live outside the U.S.). Thanks for reading SFTB!