Today is not only gameday, it's the Atlanta Falcons' final preseason game of 2019. That alone is cause for celebration. It also means that roster cutdowns are looming and the regular season is right around the corner. You've got lots of questions – and I'm going through them now. Just remember that all opinions here are mine unless otherwise noted.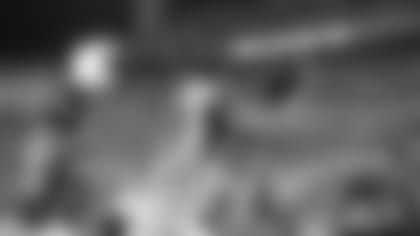 Bud from Pensacola, FL
Even though I agree with your tight end roster predictions, I would rather see Jaeden Graham make the final 53 than Logan Paulsen.
Matt: I hear ya, Bud. Jaeden Graham is an easy guy to root for. Remember one thing when you're reading my roster predictions: These are the picks I think the Falcons will ultimately go with, not necessarily my personal favorites. There are a handful of guys who have turned heads but are fighting uphill battles to make the team, especially undrafted free agents like Durrant Miles. I think the Falcons really like Graham and that's why I have him on the Falcons practice squad. But don't underestimate Logan Paulsen's value to the team as a blocker in short-yardage situations.
In case you haven't read or seen my Falcons roster predictions yet, here is the list below. I'll be rolling out the final position groups later today (so be sure to check AtlantaFalcons.com).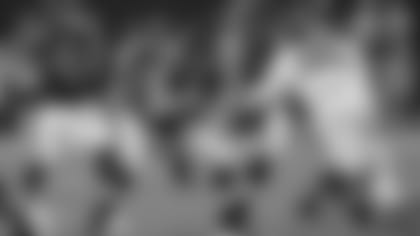 Brian from Oak Park, CA
I noticed the Atlanta Falcons rank fourth on offense and defense according to one analyst, but I was looking at the offensive line and it looks like they're regrouping. What are the chances of this team being a possible Super Bowl contender and will the offensive line hold up?
Matt: Brian, the Falcons have spent the entire offseason retooling the offensive line. They invested a lot into it, from free agents to draft picks. That's the million-dollar question right now: Did they get it right and will it all come together in time? If they did (and it does), yes, the Falcons have to be considered a contender simply because of the proven talent they have at the skill-positions. And now that they're healthy on the defensive side of the ball, there is a sense of optimism that they'll be much improved with Falcons coach Dan Quinn calling the shots as defensive coordinator. Stay tuned.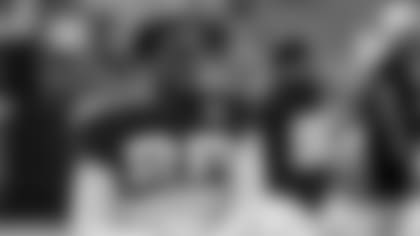 Aaron from Leitchfield, KY
Hey Beek!! I'm liking your roster predictions and agreeing with them so far. However, after seeing the list of corners, I feel like that's a very thin group, especially in terms of experience. I'm just curious if you know anything behind letting Robert Alford walk? He had a tendency to use his hands too much, but I felt like he improved last year. Was it more of a performance or salary cap decision?
Matt: Hey, Aaron. The Falcons uses a second-round draft on Isaiah Oliver for a reason; they like him and obviously think highly of him, his potential and his skills as a cornerback. As far as Robert Alford goes, there were a number of factors involved. I outlined some of possible reasons here in a SFTB response back in December. Check it out. That ship sailed long ago.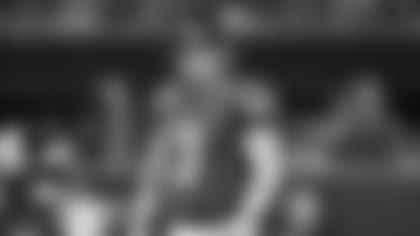 Mario from Atlanta, GA
I wonder if the Falcons going back to Matt Bryant and go at Eric Berry.
Matt: I don't want to disrupt your thoughts too much, Mario, but I don't see the latter part of that happening. As far as the kicking situation goes, all eyes will be on Giorgio Tavecchio and Blair Walsh in Jacksonville on Thursday night. Let's hope for at four (ideally six) field goal attempts!
Henry from Savannah, GA
Hey Beek, love listening to your podcast. I have two questions, actually. My first question is, are you bringing back the video podcast? I really enjoyed them. My second question is concerning the kicker. He may kick his way back, but can we afford to slip in the middle of the season potentially playoff scenarios? Do we have the option to call Matt Bryant in the middle of the season and bring him in?
Matt: Thanks, Henry. Yes, the video podcasts with me, D.J. Shockley and Dave Archer are coming back. We'll record that one on Monday mornings and hope to have it out later in the day. Me and Will McFadden will be doing a postgame podcast (the name has yet to be determined) following every single game this season. Also, I'm planning on a third podcast on Thursdays with former players and media types. As far as your question about the kicker, that's just the chance you take. Any kicker could potentially hit a wall or go through a slump or miss a few. You either ride out the storm or move on. And, yes, the Falcons could call any available kicker they want, Henry. Let's hope they figure it out and it's not an ongoing topic or problem.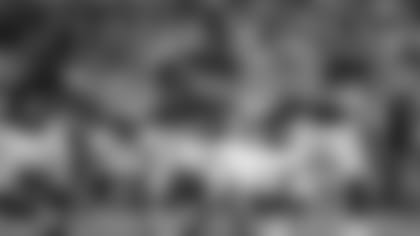 Michael from Mobile, AL
Can two players have the same uniform number?
Matt: No, not during the regular season, Michael. However, during the preseason when the rosters are much larger, the NFL is more lenient and teams are allowed to double up on numbers in some cases. For example, Tony Brooks-James and Del'Shawn Phillips are both wearing No. 46 at the moment. And I'm sure NFL photographers everywhere love the preseason.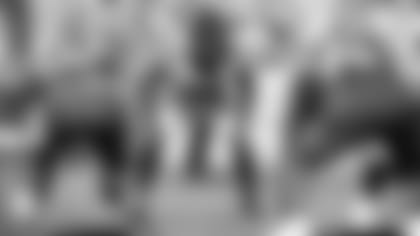 William from Charleston, SC
Hi Beek, I'm really enjoying your insights and thoughts on players making the 53-man roster. Where did you get the notion that the Falcons linebacking group is among the best in the league? They haven't demonstrated that, and I think they're the worst unit on the team. But you watch them daily and I don't. What are you seeing? Rise Up!!!!
Matt: With Deion Jones healthy and in the lineup, yes, I think the Falcons have one of the better units with Jones, De'Vondre Campbell and the up-and-coming Foye Oluokun. I didn't write they were THE best, but one of the better ones, mainly because of Deion Jones. If you look at Campbell's numbers, he's only gotten better each season he's been in the league. And Oluokun, a converted safety from Yale, is growing into the position and can play all three positions. I like them and think if everyone can stay healthy in 2019, you too will appreciate them more, William. But I disagree with your assessment that they are the worst unit on the team, especially because I think Jones is the best player on that defense.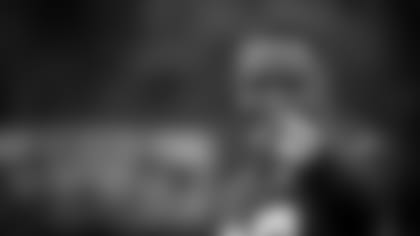 Tony from Covington, GA
I think you're right on your predictions. At linebacker, Jermaine Grace and Duke Riley have stood out.
Matt: Thanks, Tony. We shall see soon enough. Jermaine Grace has made plays all preseason long. There's no denying that. Duke Riley needed a big game and had one against the Redskins. Put it this way, I'd be surprised if either doesn't make the 53-man roster.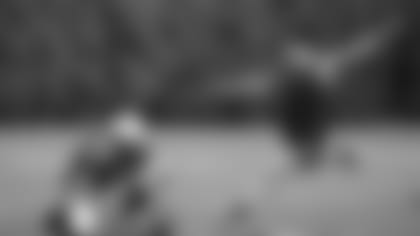 Phil from Griffin, GA
Are we gonna find a kicker?
Matt: Well, the Falcons have two on the roster now, Phil. Hopefully one of them can get the job done. If not, the Falcons will definitely find a kicker somewhere. I heard Carli Lloyd was hitting (and making) some long-distance kicks during a joint practice between the Ravens and Eagles recently. Can you kick? I'm asking just in case …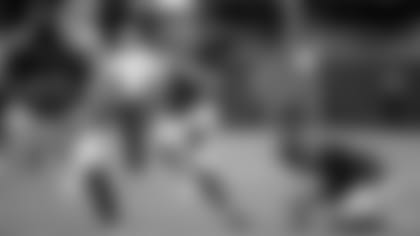 Marwan from Kennesaw, GA
Hey Beek, I hope you're having a great day. I was wondering if the Falcons will consider signing for Argonauts kicker Donald De La Haye, a.k.a., Deestroying. He hit five straight field goals from 65 yards and camped outside the Mercedes-Benz Stadium hoping for a workout. Honestly, I think this will be a good choice. What do you think?
Matt: I appreciate that, Marwan! I'm very familiar with Deestroying and some of his highlights (and the whole YouTube controversy with the NCAA while he was at UCF). I don't know him but it looks like he's definitely enjoying life right now as a YouTube star. I had no idea he camped outside of Mercedes-Benz Stadium or if that is even true. Look, I know the Falcons' scouts and they do their homework on everyone. I have complete faith that they've looked at available option, too. Let's hope Giorgio Tavecchio can kick his way out of this slump. If not, maybe Blair Walsh will surprise us. Who knows. Stay tuned! MAILBAG
Do you have a question about the Falcons that you want answered? Ask a question here and it could be posted on AtlantaFalcons.com.
Do you have a question about the Atlanta Falcons (or anything football-related) you'd like to ask Matthew Tabeek? If so, submit it here. Please remember to include your home state (or country if you live outside the U.S.). Thanks for reading SFTB!