Well, here we are, one quarter into the 2020 season and the Falcons are sitting at 0-4 with 12 games to go. I've written in the past that some games look more "winnable" than others, but I don't look at it that way anymore. It's hard to win in the NFL, period. And right now, the Falcons have some serious injuries to deal with on defense, which is going to make things even more challenging in the coming weeks. In short, the coaching staff has its hands full as this team tries to right the ship, beginning with the Carolina Panthers on Sunday. Meanwhile, you've got plenty of questions. Just remember that all opinions here are mine unless noted otherwise.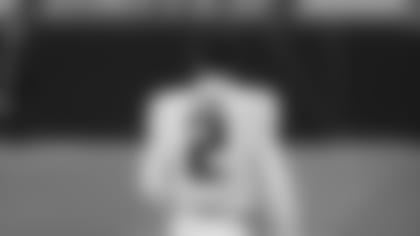 Travis from Houston, TX
Beek. I read your column, "Falcons must find a way when Matt Ryan isn't Superman." Are you saying Matt Ryan is playing like Superman and the rest of the team is 0-4? Are you saying Matt Ryan led the team on a 20-play drive and the rest of the team only got a field goal? Those questions are what I got from reading the article. Please respond to dispel my curiosity, sarcasm and skepticism to give me a better understanding. Thanks, Beek!
Matt: Let me pull six lines from my column:
Matt Ryan hardly played the best game of his career Monday night ...
While Ryan was by no means Superman and arguably played more like Clark Kent at times, the 35-year-old signal caller was still the Falcons' best player against the Packers ...
Ryan might be able to carry the offense at times, but outside of 20-play offensive drives, he can only do so much for a defense that's 31st in passing yards allowed, 32nd in passing touchdowns allowed and 32nd in opposing quarterback passer rating.
My point is outside of Ryan, though, it was hard to know who to look to when the Falcons needed a play to be made.
At the end of the day, they need this story to change from a tale of woe, to one of unexpected heroes. We saw Green Bay get a three-touchdown performance from an undrafted tight end on Monday night. Where are those stories on the Falcons roster?
We learned that Matt Ryan can't do it all by himself. As good as he looked in the Falcons' new all-white uniforms, Ryan wasn't wearing a red cape Monday night. And to be honest, I don't even think Superman could've pulled this one off by himself.
I did not say Matt Ryan played like Superman on Monday night, and noted that not even Superman himself could've won this game by himself. It takes 22 men on offense and defense. Ryan, to me, was at least the most consistent and best performer against the Packers, but as I noted, that wasn't nearly enough. Ryan did do some good things – the block to spring Gurley was great and so was leading the offense on a 20-play, 94-yard scoring drive – but had his share of mistakes, too. And the point of the column was that the Falcons need more from more players than just Ryan – and I don't think they're getting it, especially in key moments of games. Hope that clears things up for you, Travis.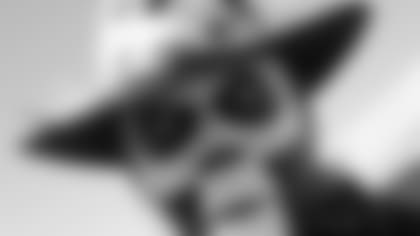 Nathan from San Jose, CA
OK, I really don't want to blame injuries, and I know every team is dealing with those, but WHAT IS GOING ON?!?!?!?!?!? IT'S LIKE WERE CURSED!!!!!
Matt: Does anyone know the name of a good voodoo doctor here in the Atlanta area? If so, send the names here. At this point, why not.
Ernie from Huntsville, AL
After three years of steady decline from the Atlanta Falcons as an organization, there are still no answers. The players have no answers. Coach Quinn has no answers. The general manager has had no answers. Week after week, all we hear is, "We have to have better execution." No kidding. Tell me a solution, please. I can see the problems. If our players, coaches, and managers have no answers, that leaves it up to one person. Mr. Blank has to have an answer. I am tired of everyone in this organization thinking it is okay to be 0-4. It is NOT okay. I understand that all these people can do is be positive and do their best, but IT'S NOT WORKING. Someone has to change something, and since our coaches and players don't seem to be doing that, it is up to Mr. Blank.
Matt: The only thing that will change the narrative and negative dialogue surrounding the Atlanta Falcons is winning. I grew up in the Northeast and can remember when the New England Patriots were a terrible franchise and watched games there at the old Sullivan Stadium in Foxboro with my Dad. They were the butt of a lot of jokes, especially Steve Grogan and his neckroll (above). I think you'd agree that our collective perception of that franchise has completely changed. Winning will do that. In the meantime, the only thing the Falcons can do right now is beat Carolina on Sunday.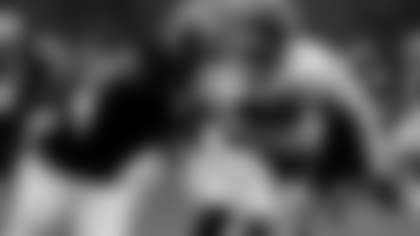 Tavin from Wiggins, MS
From the looks of it, we are on the similar path of going 1-7 again, even though we are 0-4. I understand there is still is a lot of football left to be played, however, time is running out for the Falcons. Our schedule will not be getting any easier and there is still a lot of high-powered offenses left to play. Our defense is really banged up, so do you think we need to sign anyone on the defensive side? And what do you think needs to be changed going into division play this week?
Matt: The mounting injuries to the back end of the defense … I've never seen anything like it. As far as what the Falcons will do and who they will sign goes, I'm sure everything is on the table. There are reports that the Falcons are set to re-sign safety J.J. Wilcox. So there's that out there. Oh, I've also been receiving emails from players wanting to come in for tryouts and one even wrote that he is "willing to work for the minimum amount of money and living expenses …" and so on. I'm the digital managing editor and columnist here; I don't make personnel decisions, folks. If you're any good, I'm sure the Falcons scouts already know about you. But if you want to write me and ask questions about the Falcons, go right ahead.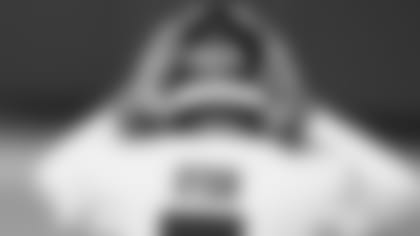 Arthur from Decatur, GA
Hey Beek, I know you love Matt Ryan and he's the best quarterback in Falcons history up till now, I just don't see Atlanta winning a championship with Matt. I think Matt has taken the Atlanta Falcons as far as he can. We had some exciting times with Matt, just time to move on. Better now than later. We must draft a franchise quarterback this year for the future. And we must put together an NFL-size DEFENSE. We have the smallest DEFENSE in the NFL and maybe college. There's no reason to fire Dan Quinn, there is not one assistant that can do a better job at this time. Wait until season ends, then revamp the whole organization. P.S. I would MOVE Chris Lindstrom to left guard and move Kaleb McGary to right guard, get a new right tackle. McGary at guard should give the run game a big push up the middle.
Matt: Love is a strong word, Arthur. Let me set the record straight on what I think of Matt Ryan, because I'm tired of reading some of the ridiculous emails from some readers. When I was asked to debate who the Falcons' most important offensive player over the last decade has been, I said (without blinking) that it was Matt Ryan. In fact, he has been the single-most important player to this franchise. Ryan has led the Falcons to 89 regular-season wins, five playoff berths, three division crowns, an NFC championship title and to one play away from winning a Super Bowl. Ryan has been named the league's Most Valuable Player, was the NFL Offensive Player of the Year, went to the Pro Bowl four times (2010, 2012, 2014 and 2016) and he was a first-team All-Pro in 2016. Ryan has not only been the most important Falcons player over the last decade – on and off the field – he's been the best player in franchise history. And it's really not up for debate. All I did was point out facts there; I never said I loved the player. Here's the one thing that some Falcons fans need to wrap their heads around, too, when it comes to Matt Ryan: the Falcons have made a huge financial commitment to him. Meaning, you can't just "cut bait" or "make a trade" like so many of you suggest time and time again. Just look at the list of the NFL's highest-paid quarterbacks – in average annual salary, fully guaranteed money at signing and total contract value. Ryan isn't going anywhere, folks. And the good news is that he's still playing at very high level. Oh, and Chris Lindstrom and Kaleb McGary are staying put, too – at their respective positions.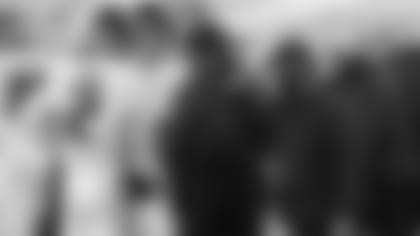 Johnnie from Clarks Summit, PA
Well fiddle sticks Beek! I believe firing Dan Quinn will do no good at this point. The coaches aren't out there looking lost in the secondary. It was a pathetic performance on both sides of the ball. Aaron Rodgers didn't really impress me any. I mean, Ray Charles could carve up our secondary. I know we are beat up but every team deals with injuries. I reckon we are gonna have to hang on and ride this season out. I'm sure there's gonna be major changes this offseason. I know we are gonna be in salary cap hell so we are gonna have to cut some players. Win or lose I still represent my BIRDS up here in the great Northeast. Thanks for all you do and Go Falcons!
Matt: The great Ray Charles died in 2004, Johnnie. So that would be, uh, something. Look, the team is 0-4 and could (and should) easily be 2-2. But you are what your record says you are – they're 0-4. They're not at full strength and injuries have decimated the back end of the defense. No excuses, just facts. The team is coming off a short week and preparing for its first division opponent, the Panthers. All this talk about coaching changes has got to stop. If there was something credible there on that front, don't you think it would have been addressed by now? When teams lose games, coaches are going to be second-guessed. It's just how it works. So that's what's happening; the media needs something to write about other than game analysis, milestones, transactions and injuries. Outside of Dan Quinn possibly deciding to make some staff moves, nothing is going on there. This team, I can tell you, is focused on one thing this week: Beating Carolina.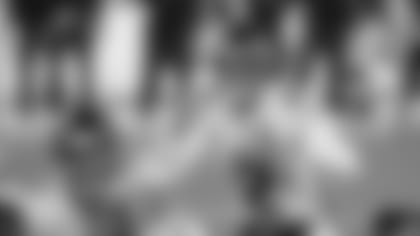 Jacob from Morrison, IL
Hey Beek, I was very disappointed by the Falcons-Packers game. But we do have to remember that the Packers are a great team. Okay, so I was very upset with how the defense played, it just wasn't executing, But I believe there is a positive to come from every game. Matt Ryan played much better this time than he did against the Bears. Another great thing Matt Ryan did was that awesome block! Todd Gurly played great as well, I really like what I see. So, I keep hearing people say, "Matt Ryan should be traded." Matty Ice is still an amazing QB and played great last night. What do you think?
Matt: Well, Jacob, when it comes to Matt Ryan, all I can tell you is to go back and read my responses to Arthur from Decatur, Georgia, and Travis from Houston, Texas, above.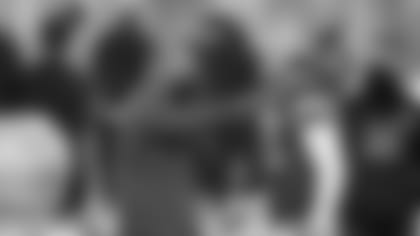 Joe from Denver, CO
Hi Matt, Another rough day for us Falcons fans but not surprising. I'm hoping that you're able to pass this along to Mr. Blank as soon as possible. In light of the Texans making a move on their HC/GM Bill O'Brien, I would urge Mr. Blank to refrain from firing HC Dan Quinn and here's why. Who are you going to replace him with? DK? No way, his questionable play calling, despite having as many future HOF'ers at his disposal, is one of the main reasons we're 0-4. If anyone should be let go, it's him. Coach Morris has been decimated by injuries; his MASH unit has kept us in three of those games, but he's not equipped to take over. Lastly, there are no ideal replacements out there to hire, not even at the CFB level. Changing now will only cause stars to leave for other teams ... Thanks for all u do. Joe
Matt: You're welcome, Joe. I've been told that Mr. Blank sometimes reads Straight from the Beek – he's a very busy man, after all. But I have total faith in Mr. Blank and Falcons fans should be ecstatic and thankful that he owns this team. If you haven't read his book, "Good Company" yet, you should. It's mandatory reading for all Atlanta Falcons fans, Atlanta United fans and anyone who lives in this great city or has ever shopped at Home Depot. Just take a dep breath and relax. Mr. Blank will do what's best. In the meantime, root like hell for the Falcons to beat the Panthers on Sunday.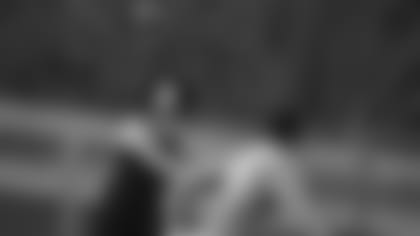 Walter from Atlanta, GA
1) Why won't management reach out to a much needed "SAFETY" Eric Reid? Our secondary "SUCKS"!👎🏾 2) Why won't management invite "Colin Kaepernick" for a workout? We need a "backup "Mobile" quarterback for Matt Ryan? Matt Schaub is not the answer ... We need change!!! 3) When will Dan Quinn get fired, Week 5 or Week 6? It's coming ... The recommended changes above can only "HELP not HURT! Talk to "ARTHUR" 😭
Matt: Wow, Walter. You completely lost me when you suggested that we need a change at backup quarterback. So you think bringing in Colin Kaepernick to be the backup is going to help this team right now? Really? MAILBAG
Do you have a question about the Falcons that you want answered? Ask a question here and it could be posted on AtlantaFalcons.com.
Go ahead, ask the Beek
Do you have a question about the Atlanta Falcons (or anything football-related) you'd like to ask Matt Tabeek? If so, hit the link. Please remember to include your home state (or country if you live outside the U.S.). Thanks for reading SFTB!