The top three teams – Chiefs, Packers and Seahawks – remain the same this week. Really, the only difference in the top eight teams as we head into Week 5 are the Ravens and Bills each moving up one spot while the Steelers drop from No. 4 to 6.
Pittsburgh's game was postponed after an outbreak of positive COVID-19 tests within the Titans organization.
After tying each other a week ago, the Bengals and Eagles made the biggest leaps this week – each jumping nine spots – following their first wins. The biggest falls this week occurred in the state of Texas, as both the Cowboys and Texans dropped six spots after ugly losses. The Falcons, who fell to 0-4 on the season, also tumbled from No. 25 to 29 this week after being picked apart by Aaron Rodgers and the Packers on Monday night.

Kansas City Chiefs
Sure, not having to face Cam Newton was nice, but they're still the best team in the league

Green Bay Packers
Even without Davante Adams (for now) the Packers are rolling and look really tough to stop.

Seattle Seahawks
Can Russell Wilson carry this team for 16 games and into the postseason? So far, I'd say yes.

Baltimore Ravens
Lamar Jackson looked like the 2019 version of Lamar Jackson. That's frightening.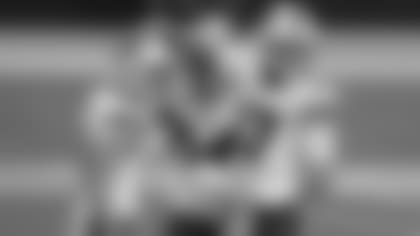 Buffalo Bills
Josh Allen is the best quarterback no one is talking about. That'll change soon enough.

Pittsburgh Steelers
They didn't play, but that's OK. Their defense is nasty, and it gives Big Ben time to mend.

Los Angeles Rams
I love watching Jalen Ramsey play when he's on – and fighting, er, challenging receivers.

New England Patriots
They did a fantastic job defensively against Patrick Mahomes. Too many other mistakes and, oh yeah, no Cam Newton.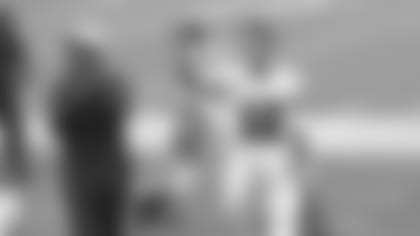 Tampa Bay Buccaneers
Remember all the jokes in Week 1 about Old Man Tom Brady? Haha … Who's laughing now?

Tennessee Titans
They didn't play because of all the positive COVID-19 test results. Hopefully people get healthy again soon.

New Orleans Saints
They bounced back and looked more like the Saints we expected to see in 2020, especially Alvin Kamara. Wow.

San Francisco 49ers
It feels like half of their team sat this one out due to injuries and they still almost won.

Indianapolis Colts
We know how good the Bears defense is, but that Colts D is pretty, pretty good, too.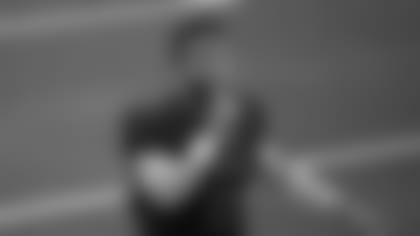 Cleveland Browns
They dropped 49 points on the Cowboys in Arlington. Say no more.

Chicago Bears
Nick Foles is an upgrade over Mitchell Trubisky, but that offense still lacks firepower.

Arizona Cardinals
That's two losses now in a row. Kyler Murray threw for three TDs but only passed for 133 yards total.

Las Vegas Raiders
Derek Carr has yet to throw an INT this season and played well, but the defense had no answer for Josh Allen and Co.

Cincinnati Bengals
Joe Burrow looks like the real deal in Cincy and picks up his first win. Bengals have a nice young nucleus.

Philadelphia Eagles
They picked up a nice win on the road against a beat-up 49ers team. Let's tap the brakes on "they're back" and stuff.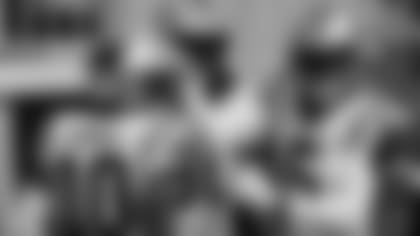 Carolina Panthers
Don't look now but the Panthers have won two straight and are tied with the Saints for second place in the South.

Dallas Cowboys
No, those weren't video game stats Dak Prescott put up again, but looks like it. Too bad, they have no D in Big D.

Los Angeles Chargers
They had the Bucs on the ropes but could finish them off. I like what I'm seeing from Justin Herbert though.

Detroit Lions
Outside of a loss to the Packers, the Lions have been in every one of their games. They're talented but can't put it together.

Minnesota Vikings
Finally. A win. I had such high expectations for this team. Enjoy it now. Next up: The Seahawks.

Miami Dolphins
They're young, they've got talent but they're still 1-3. Give them time; they'll win some games.

Jacksonville Jaguars
They've got a lot of work to do and I don't see them doing much in 2020.

Washington Football Team
They were no match for the Ravens and it's clear they're missing some key parts. But what team isn't right now?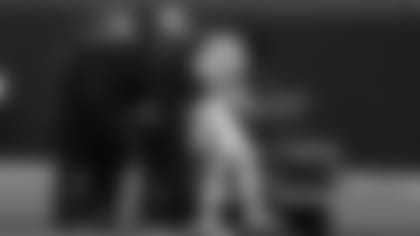 Atlanta Falcons
The secondary has been absolutely decimated by injuries and they're having trouble stopping any offense right now. They need some healthy bodies – ASAP.

Houston Texans
In a battle of winless teams, they lost. And then their coach and GM was fired. This was a playoff team a year ago.

New York Giants
The G-Men have no O, and it's shaping up to be a long year in the Meadowlands.

New York Jets
And speaking of long years in the Meadowlands … the Jets lost again. MAILBAG
Do you have a question about the Falcons that you want answered? Ask a question here and it could be posted on AtlantaFalcons.com.