The Falcons are coming off their first win and best performance of the season – and I'm not only happy for the players and coaches, but for the fans as well. Starting off the season with an 0-5 record is no fun and it's good to get back to some winning football. The Detroit Lions are up next, and the questions and comments are rolling in – so let's get to them now. Just remember that all opinions here are mine unless noted otherwise.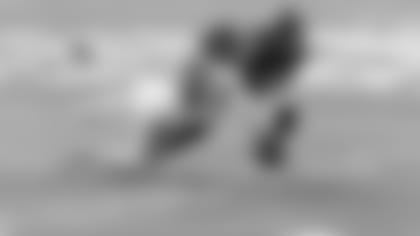 Dave from Camden, NJ
What's up, Beek. I just honestly wanted to chime in to see how many fans wanna jump back on the bandwagon now that we dominated in that win. I also wanted to see your thoughts on how the defense showed up and we closed out the game. Remember, RISE UP!!!!!!!!!!!!!!!!!
Matt: Hey, Dave. I thought the defense set the tone against the Vikings – from the interception on the very first play from scrimmage to picking off Kirk Cousins three times in the first half and cashing them in for 17 points. And, as you noted, the Falcons did not squander any leads Sunday; they stayed aggressive on both sides of the ball and finished strong. It was good to see.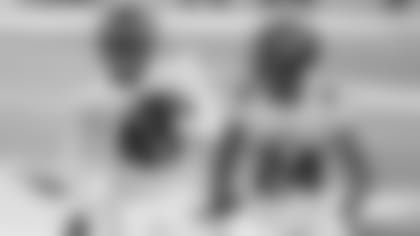 Jerry from Hinesville, GA
Hey Beek! Nice to finally get one. I don't know what Raheem told the team, but they played like their lives were on the line. I've said it a thousand times and I will say it one more time. Matt Ryan plays his best when he plays within his game. What's his game? Short to intermediate throws, screens to the running backs, and a keep 'em honest run game. I don't remember him throwing one deep ball and you see the outcome. It's simple, play within yourself. Did our defense get better or was Minnesota a reflection of their record? I really saw juice from Takk in game one. If he gets back soon, I think it helps big time. I really hope we rest Julio in practice this week to fully get that hammy healthy.
Matt: Hey there, Jerry. I'm not going to sit here and make any excuses for the Vikings, their record or get into their long list of injuries. Falcons fans know all too well about watching a team hit hard by the injury bug. Yes, Minnesota was without key players, but every team has to deal with injuries. I think the Falcons defense played really well – they played fast, hit hard and forced turnovers. On offense, they were committed to the run game, took what the defense gave them and you also saw some vintage Matt Ryan-to-Julio Jones connections. That's more like the Falcons team I expected to see coming out of training camp, to be honest.
Michael from Kimberly, ID
Hey, Beek! Long-time reader, first-time writer. As I scrolled the Falcons social media comment sections this morning I primarily saw 'fans' hoping for a season tank for a high draft pick. I personally think that is a garbage mindset and would only reinforce a losing culture. What are your thoughts on the impact of a team/organization taking that route and purposely losing to get a high spot in the draft?
Matt: I certainly don't get a lot of fans writing in from Idaho. Welcome to Straight from the Beek, Michael! It's good to know there are some Falcons out in potato country. The Falcons have 10 games left to play. That's a lot of games. Raheem Morris, this entire coaching staff and every single one of these players have something to prove. They want to win. They want to salvage this season. They want to show that they are much better than their previously winless record showed. Every time they step out onto the field, they're adding to their resume as coaches and players. They picked up win No. 1. With the expanded playoff format this year, it's quite possible that an 8-8 team will get in. No team has ever started the year 0-5 and made the playoffs but don't tell this team that. No, no one is tanking or even thinking about tanking, Michael. Jobs and futures are on the line. Falcons owner Arthur Blank made it very clear why he made the moves he did last Sunday – it's about winning, he said. Blank expects a winner. This team is going to try to go 1-0 every single week … they're taking it game by game. Should be interesting to see if they can keep it going. But Sunday's win over the Vikings was certainly a nice start.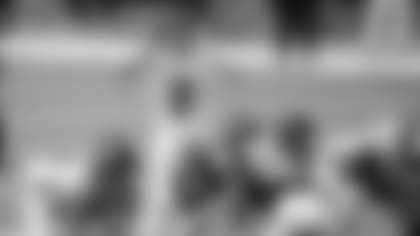 Karing from Jonesboro, GA
Why won't the Atlanta Falcons get rid of Matt Ryan?
Matt: Well, this isn't fantasy football, Karing. I keep trying to explain to readers that you just can't throw out these crazy hypotheticals about trades or cutting players especially when A) there is no willing trade partner to speak of and B) it makes no sense financially because of the salary cap. I guess it's fun to talk about but some of the suggestions I get make no sense at all. You didn't give me a ton of context with your question, so I'll keep it simple here. My suggestion is to go to sites like Spotrac and Over the Cap and try to wrap your head around the contracts, guaranteed money, signing bonuses, dead money and cap hits. I'm not sure if you're suggesting trading Ryan or cutting him, but neither would be easy to do or make sense right now. Mike Tanier of Pro Football Network recently wrote about the latter – the problem with trading Ryan – and I suggest you give it a read and see why it really doesn't make sense.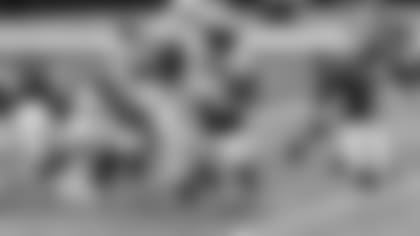 Ruben from Marion, OH
Beek, thanks for everything you do for us fans. Debo had the goal line stop of the year with that play which should have been a forced fumble. Win or lose, I had to get this in while watching.
Matt: Deion Jones and the entire defense played really well against the Vikings, Ruben. While it was fun watching Matt Ryan and Julio Jones connect multiple times, I though the defense set the tone early and was the story of the day. That goal line stand came at a crucial time in the game – with 11:41 to go in the second quarter – with the Falcons leading 10-0. A 10-7 game changes the complexion of the game, but instead the Falcons got the stop and it had to have been demoralizing for the Vikings. I thought Dante Fowler was huge on that play – he got excellent penetration and made the initial contact on the ball carrier (above). MAILBAG
Do you have a question about the Falcons that you want answered? Ask a question here and it could be posted on AtlantaFalcons.com.
Go ahead, ask the Beek
Do you have a question about the Atlanta Falcons (or anything football-related) you'd like to ask Matt Tabeek? If so, hit the link. Please remember to include your home state (or country if you live outside the U.S.). Thanks for reading SFTB!