We're now 95 days away from the planned kickoff to 2020 regular season. The Falcons are scheduled to open their season at home for the first time since moving into the Mercedes-Benz Stadium and there are still lots of questions about how the season might unfold.
In the meantime, you've got plenty of questions about the Atlanta Falcons – and most of them are about quarterbacks today. So, let's get to them now. Just remember that all opinions here are mine unless noted otherwise.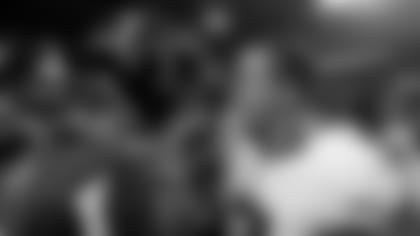 JC from Vidalia, GA
Beek, sticking with an earlier statement that some things are more important than football, I truly salute Matt Ryan, and here's the cool thing: What he is doing isn't fake. This is true compassion and leadership at its finest. So, check this out. Why not bring in Colin Kaepernick for a change-of-pace guy and future starter? At a minimum, it would give him a no-pressure transition way back into the league, and it would give us some much-needed depth at a vital spot. Thoughts?
Matt: You're right about Matt Ryan; he is the real deal. He walks the talk. Let me ask you something though. Where do you see Colin Kaepernick being a starter, here or with another team? I don't think Ryan has any intention of stepping away from the game anytime soon. Nor should he since he's playing at a very high level at age 35. I can see him playing another five to six seasons easily. Drew Brees is 41 and Tom Brady is 42, so why not. I think, if given the chance, Kaepernick would want to compete for a starting position. Remember, too, that Kaepernick is 32 years old. At any rate, it's a moot point until Kaepernick can get another chance.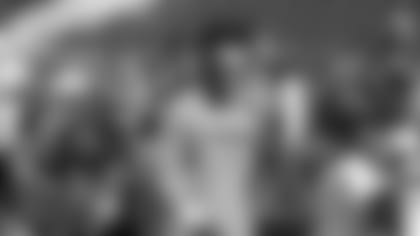 Damon from Lacey, WA
Not really a question and I am with you on us not adding a Cam Newton to an already explosive offense. But saying Matt Schaub is a more productive QB than Cam is something I question as even a statement to make. But my actual question, do you think Kurt Benkert could be a solid backup for Matty Ice?
Matt: Look, Cam Newton and Matt Schaub are different types of quarterbacks at different points in their respective careers. What I wrote back on May 4 was that Schaub was more efficient than Newton in 2019. In one start last season, Schaub completed 39 of 52 passes (75 percent) for 460 yards, a touchdown and an interception. In two starts last season, Newton completed 50 of 89 attempts (56.2 percent) for 572 yards, no touchdowns and an interception. But as far as total production goes over their respective careers, Newton has thrown for more yards and more touchdowns than Schaub. Newton still wants to start in this league (and likely to be paid like one). Schaub is at the end of his career; he knows the Falcons offense well and is a good fit in this locker room. Do I think Kurt Benkert could push Schaub for the backup spot? Absolutely. He may have last year if he hadn't hurt himself right out of the gates in the Hall of Fame game against the Broncos. In fact, I'm expecting Benkert to make a strong push for the No. 2 job this summer. Does he have the experience? No. Has he ever started a regular-season game? No. And that's big and something the Falcons will look hard at if it in fact ends up outplaying Schaub prior to the season. Right now, I give Schaub a strong edge. Stay tuned.
Jim from Senoia, GA
Beek, first of all let me say I've been a Falcons fan since the first day in Atlanta, so to say the least, I have seen a lot of ups and downs, but to this day I'm still a fan. I watched that golf charity event on TV with Peyton Manning and Tom Brady playing with Tiger Woods and Phil Mickelson for a great cause, but it sure caught me by surprise when Brady disrespected the Falcons. I hope to see the Falcons give a little pay back for his insults this season, just thought I would get your comments on this. Hope you are doing well and keep up the good job.
Matt: I watched the event and enjoyed it, too, Jim. It was entertaining, mainly because those guys let their hair down and revealed more of their personalities. I heard Tom Brady's comments about the Falcons and Eagles and, to be honest with you, they didn't bother me. And let's be honest here, until the Falcons take care of business on the field, that's how it goes. If the Falcons can sweep Brady and the Bucs this season, no one will care about that golf outing or even remember what he said.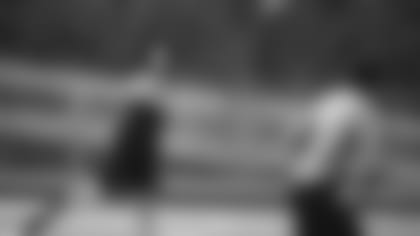 Daryan from Oakwood, GA
Hey, Beek. Daryan here, and I hope all is well. … With the NFL Draft passing and the season slowly approaching, is it possible to sign Colin Kaepernick as a backup to Matt Ryan and have him play a couple snaps? Matt Schaub is approaching his last season and I would like to know if Kaepernick would be a great edition. I hope to hear from you soon. Take care and get well Beek. Best of wishes.
Matt: Great to hear from you, Daryan, and thanks for the kind words. Tough times make us tougher, right? I'm getting a lot of questions about Colin Kaepernick. I would love to see him get another chance. As I noted above, Kaepernick is 32 now and hasn't played a meaningful snap since 2016. So, my biggest question is, how has the layoff affected him? He reportedly has stayed in shape. I'd love to see him in live action again and see how he performs – as would a lot of NFL personnel types, I'm sure. Dirk Koetter has worked with different quarterbacks with different skillsets, and I'm sure he could work with Kaepernick and get the best out of him. Is this the best offense for him? I'm not sure. I think you'd have to see what he still does well and incorporate plays that take advantage of those skills into the playbook. But first, he needs a chance. Where is the best fit for him? Would he be a huge distraction? Does he want to compete for a starting job or is he content with being a backup? What is his salary demands? I don't know the answers to those questions. Regardless, I'd love to see him get a chance and see what he can do back out on the field. He was fun to watch on some of those 49ers teams, especially in 2013.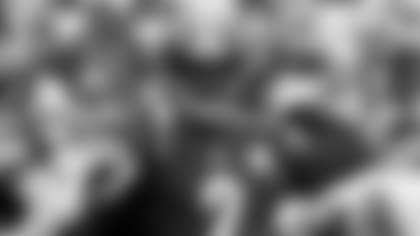 Richard from Virginia Beach, VA
With all this talk about Arthur Blank signing the ex-49ers QB, why not bring back Michael Vick?
Matt: Touché, Richard. I mean, I just got done noting that Tom Brady is 42, Drew Brees is 41, Matt Schaub is 38, Matt Ryan is 35 and Colin Kaepernick is 32. Michael Vick? Well, he's 39. First, I don't think Vick has any desire of playing again in the NFL. I just don't see it happening. His last season in the league was back in 2015 with the Pittsburgh Steelers. Vick played in five games, starting three of them, and put up OK numbers. Back in June of 2017, the Falcons honored both Vick and Roddy White in a special retirement ceremony. By the sound of it then, it didn't appear that he had any intentions of coming back, Richard. It's fun to think and talk about, but I just don't see it happening.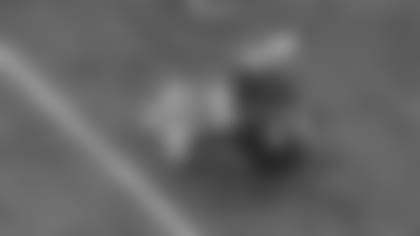 Bahram from Alpharetta, GA
I am so grateful for the chance given to us fans by you. After reading the AJC article couple of weeks ago regarding the reasons for the collapse of the Falcons vs. Patriots during the Super Bowl, I'd like to give my two cents and ask your opinion as well in that regard. In my opinion, the ones who should have "owned" the mistakes were the coaching staff.
It is not absolute that offense should always play unpredictable. (Shanahan).
It is not absolute that "giving more effort" is the key, as it may cause "running out gas" problems. (Quinn).
Coaches need to know situational football.
Matt: Thanks for writing in, Bahram. Look, Patriots fans might enjoy talking about Super Bowl LI (as well as people who like to poke Falcons fans who still haven't gotten over it), but I think it's time to bury that game and move on from it. Whenever I see a 28-3, I roll my eyes because it's just another troll looking for a response. That game has been analyzed, picked apart, second-guessed and Monday morning quarterbacked to death. As with any game, there are those "what if" scenarios … and that game had a boatload of them. I am not going to get into that one because it's fruitless right now. To your point, I do think the coaching staff (and players) have owned up to that one – and never really thought they tried to dodge accountability or place blame elsewhere. All that matters to this team right now is the 2020 season. Same goes for the 31 other teams. What's done is done. And ignore the trolls, Bahram. MAILBAG
Do you have a question about the Falcons that you want answered? Ask a question here and it could be posted on AtlantaFalcons.com.
Go ahead, ask the Beek
Do you have a question about the Atlanta Falcons (or anything football-related) you'd like to ask Matt Tabeek? If so, hit the link. Please remember to include your home state (or country if you live outside the U.S.). Thanks for reading SFTB!