First, I hope everyone had an excellent Thanksgiving and was able to celebrate with their loved ones in some form or fashion. The Falcons and Raiders are set to square off in a couple of days at Mercedes-Benz Stadium and, believe it or not, both still have something to play for, especially the Raiders. There's a lot on the line for the Falcons, too, as they play out the next six games of the regular season (and we'll get to that later). For now, let's get to your questions and comments. Just remember that all opinions here are mine unless noted otherwise.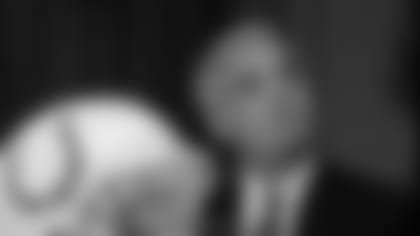 Tom Lilburn, GA
Remember when Coach Jim Mora said, "PLAYOFFS? PLAYOFFS?" We are just trying to win a game. You guys are ought of your fri**in mind to even mention playoffs. I have supported the Falcons for the past 50 years, but the truth is, we will probably finish 3-13 or 4-12 this season. Enough said!
Matt: Hey, Tom. To be clear, anything Falcons-related is pretty much fair game to ask here in this space, even if it's about the playoffs and the team is sitting at 3-7. There's no question this has been a down and trying year (on and off the field), but … technically, Atlanta is still alive. Do I think it's likely? No, and a number of times I've nudged fans to put the kibosh on playoff talk. I've also noted how challenging the final six games will be, too (and have been saying that for weeks). As far as finishing 3-13 or 4-12 goes, I dunno, maybe you're right. I have no idea at this point. I do know that we are in the midst of a pandemic and a lot of unexpected things can happen day to day, week to week. And, yes, I will always remember former Colts coach Jim Mora and his classic postgame response. And, yes, his words seem appropriate, Tom. The exacxt quote from that day is below:
"Ah – playoffs? Don't talk about – playoffs? You kidding me? Playoffs? I just hope we can win a game! Another game." – Former Indianapolis Colts coach Jim Mora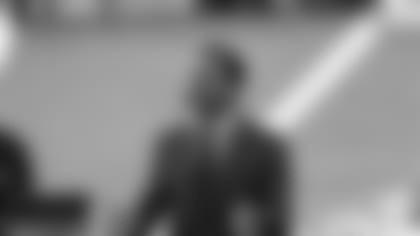 Jim from Roanoke, VA
I know you can't interview prospective coaches or GMs while they are currently employed by another team, etc., but can you interview a prospect right now that is not or do you to wait until end of season? Thanks, and hope you didn't get "turkey overdose."
Matt: Hi, Jim. I definitely overdosed on turkey on Thursday and dozed off a few times watching some one-sided football games, too. Let me try and clear some things up for you without getting too deep into the weeds and hopefully it's easier to understand. If a credible media outlet – CBS Sports, ESPN or Pro Football Talk – reports that a specific person is linked to the Falcons GM search, for example, we can aggregate that report and I can (and will) talk/write about those specific people (and always attribute that story to the outlet reporting it). If a person is employed and under contract with an NFL team, they cannot speak to another NFL team without first being granted permission (by their own team). Also, news of that cannot originate from any NFL team. If it is later reported (by someone like Adam Schefter of ESPN or Ian Rapoport of NFL Network), a team is allowed to aggregate it but must attribute the source of the news at all times. Basically, we can acknowledge it's out there, but that's about it. And remember, not all of those reports are always accurate. Sometimes names are associated with teams but are not serious candidates at all. One last thing, if I do comment on any of those names, I also always note that all opinions here are mine unless noted otherwise. Hope that all makes sense to you. And for what it's worth, you can keep up with those names being associated with the Falcons GM position below in our Falcons GM Tracker.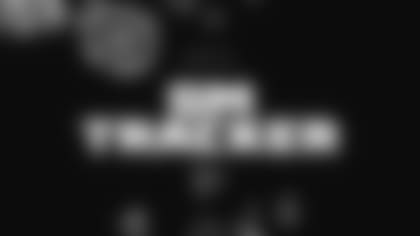 Get the latest updates!
Click below for a collection of names being reported as candidates for the Atlanta Falcons' open general manager position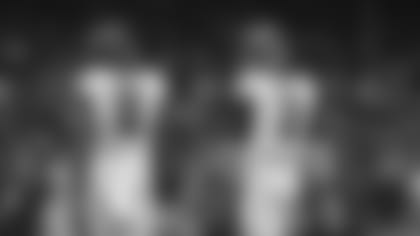 Zach from Dunwoody, GA
Yo Beek! Simple question ... I need 3 reasons to keep watching the Falcons when the play the Saints again. Please. I've lost too much money and hope. Love, your truly desperate fan.
Matt: Alrighty, Zach. A simple question deserves a simple response. So, here it goes.
You have a chance to witness the Falcons beating the Saints. Forget the records, forget the playoffs, forget the names, forget everything except … the logos on the helmets and the scoreboard. Any time the Falcons can beat the Saints, everything is good. That alone is worth watching. Remember last year?
Julio Jones and Matt Ryan. I've said it over and over, but this is the Golden Age of the Falcons offense, regardless of who the offensive coordinator is. Ryan and Jones are two future Hall of Famers and the two best in franchise history to ever play at their respective positions. No one knows how long they'll play together so drink it up and enjoy every sip while you can.
Whether the Falcons make a (most) unlikely playoff run or lose their remaining games and end up with a (very) high draft pick, the true Falcons fan in you should watch so you know who's balling out, who's not, what the team needs are and the areas in which this team needs to address moving forward. For this one, you'll need to push your emotions aside and watch objectively because this franchise in the midst of making some major changes when it comes to its future.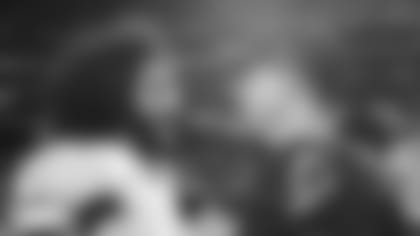 Priscilla from Atlanta, GA
What would it hurt to have Colin Kaepernick on the Atlanta Falcons? Have a heart, give Kaepernick a try. You've tried everything else. Be like the weather: CHANGE.
Matt: Hey, Priscilla. I wouldn't have a problem at all giving Colin Kaepernick a shot, especially if the Falcons had a real need at quarterback. The thing is, though, they don't. They're set at quarterback and Matt Ryan, who is in his 13th season with the Falcons, has been an iron man of sorts – he's only missed three regular-season games while starting the other 199 he's played in. The Falcons certainly have some positions they need to address, but quarterback is not a high priority. And I know there are much more important topics to discuss than the backup quarterback right now.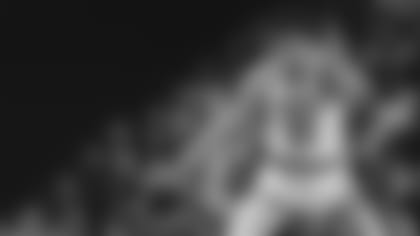 Bill from Killen, AL
Beek, I hope you went light on the turkey and are ready to take some tough questions. My question is about the next draft. Assuming the Falcons have a top-10 pick, I've heard you say they would/should take the best player available. Does that mean they would look at their draft board which I assume lists who they think are the best players starting with 1, then 2 and etc., and if a quarterback or an offensive lineman were at the top of the remaining players on their board, you believe that is who they would select? Are draft boards set up by best player regardless of position or by best player by need?
Matt: Hey, Bill. Yes, think teams should take the best available player, regardless of position, especially when they're picking high in the draft or the first round. And I think of they have a chance to move up and land an especially talented player, they should. I don't ever think a team should draft out of need and pass up on a more talented player elsewhere. If two players are rated the same on your draft board, then go with the position of need. Do you remember the 1984 NBA Draft, Bill? If not, let me refresh your memory. The Houston Rockets held the No. 1 pick and took a local player who ended up being a Hall of Famer in Hakeem Olajuwon. Not a bad pick. The Portland Trail Blazers picked second and needed a center, so they picked Sam Bowie out of Kentucky. Guess who they passed on?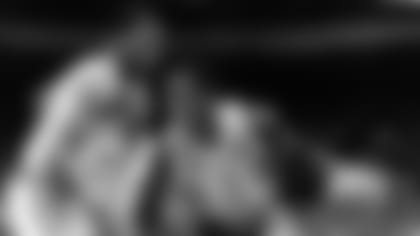 Yeah, Michael Jordan out of North Carolina. And we all know how they worked out for the Chicago Bulls, who were sitting there at No. 3. The Blazers believed they "were well-stocked at Jordan's position." To answer your other questions, teams assign a grade to every player in the draft. Some teams use their own grading system or pay for a service (or use a combination of both). Regardless, players are stacked on their board accordingly. Can they also (and do they) break it down by position? Of course.
Catch the latest episode of Bird Noises
From Turner to Burner: Patience, paydays and playoffs: Former Falcon Michael Turner talks about waiting longer for his big break, winning, the best team he ever played on, his love of food and more with Matt Tabeek on Bird Noises. MAILBAG
Do you have a question about the Falcons that you want answered? Ask a question here and it could be posted on AtlantaFalcons.com.
Go ahead, ask the Beek
Do you have a question about the Atlanta Falcons (or anything football-related) you'd like to ask Matt Tabeek? If so, hit the link. Please remember to include your home state (or country if you live outside the U.S.). Thanks for reading SFTB!