We're a couple of days away from the Falcons' fourth home of the season, believe it or not, and Atlanta would like nothing more than to start stringing some wins together. The Lions are coming in and they, too, have lost some games that could have easily gone the other way. What I'm saying is, don't overlook Detroit or think this game is an easier game for the Falcons. When you're 1-5, nothing is easy. Alright, let's get to your questions. Just remember that all opinions here are mine unless noted otherwise.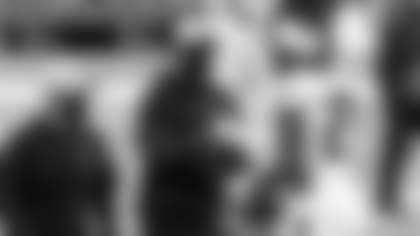 Timothy from Milledgeville, GA
Hey Beek, how do you like the "practice mentality" Coach Morris has installed and the phrase "Put our feet on their necks"?
Matt: Hey, Timothy. I've played football and have covered high school, small college, major college football and the NFL. I've watched coaches take all different kinds of approaches and use a lot of different phrases and say a lot of colorful things. At the end of the day it's really about being prepared mentally and physically during the week and then executing on gameday. You know what wins games? Talent, speed, discipline, intelligence and playing instinctively the second the ball is snapped. That's really it. Whatever a coach needs to do and say during the week is his business; it's his team. Raheem Morris is trying to keep his finger on the pulse of this team and use all the things he's learned as a coach to ensure this team uses its talent and speed to play disciplined, smart and instinctively on Sundays. I've heard the expression "put our feet on their necks" quite a bit in a lot of different settings – and it means take control, keep the pressure on and impose your will. That's what happened against the Vikings.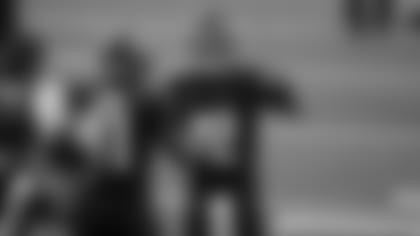 Brandon from Macon, GA
Hey Beek, can we as fans stop talking about the ridiculous Ryan/Julio trade rumors? It's not going to happen. I like what I saw out of them against the Vikes, but it's just one game. If Morris does get these guys playing hard and they end the season with a .500 record or (gasp) a winning record, is he an automatic lock for the HC position? If he does stick around, would that mean the coaching staff stays entirely the same? I would love to see Koetter go, and obviously Morris didn't like the staff 100% because he made some changes on his first day as interim. Thanks for the articles and thanks for picking my question.
Matt: Let's tap the brakes on talk about winning records and "locks" for anything right now. This team just parted ways with Dan Quinn and Thomas Dimitroff for a reason – for too long it's been going in the wrong direction. That could not have been an easy decision to make, but it was made. A new general manager will be here eventually – and that means a new vision on how to win games. Falcons owner Arthur Blank said he wants to win. Period. Blank also said that if Raheem Morris goes 11-0, he'll get consideration for the head coaching job beyond this season, too. Look, for Morris it's simple: Take one game at a time and go 1-0 each week. I'm rooting for him; I love the guy. I don't think Coach Morris or his staff is thinking about going 11-0 or anything like that right now. They are dialed in on the Lions and making sure every single man on this roster does his job and is accountable. That's it. As fans we love to speculate, but that's where their mindset is right now. Ownership has made decisions, but you best believe they're watching and evaluating what's happening, too. As far as the trade rumors go, yes, they're just rumors. I've pointed out a number of times why trading either one of those guys is really hard to do financially. I don't think either of them are going anywhere anytime soon.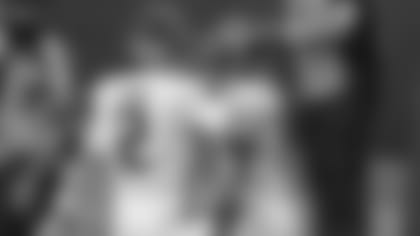 Ethan from Auburn, IN
Why are there trade rumors including Matt Ryan, Julio Jones, AND Todd Gurley??? If Julio or Matty Ice get traded, then I may as well jump off a cliff. We need them, don't we? Have a good day Beek!
Matt: I addressed these trade rumors questions on Wednesday in SFTB, and explained why financially some of them make no sense. Give it a read, Ethan. Would a trade happen way down the road, like in the offseason (after June 1) or next year? Well, anything is possible, especially when it comes to this league. As far as Todd Gurley goes, there are no trade rumors that I'm aware of and it makes no sense. Remember, Gurley is playing on a one-year prove-it deal anyway and is scheduled to become an unrestricted free agent at the end of the season. He's hoping to have a very good season and cash in on it, here in Atlanta or someplace else in 2021.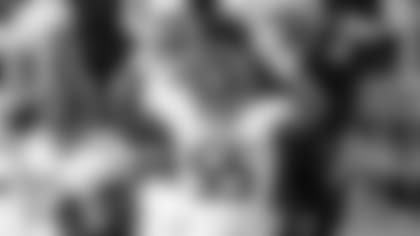 Jackson from Atlanta, GA
Yo Beek, why are the Falcons so trash?
Matt: Jackson, were they trash last Sunday in Minnesota? If that's garbage, sign me up. I'll collect some of that trash. The only thing that will change that narrative is winning. And if they string wins together, I'm sure these kinds of questions will go away. Let's hope anyway.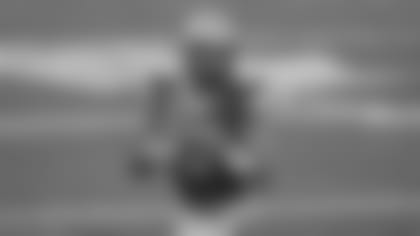 Tony from Columbia, SC
Please Beek, I hope you're not serious ... "My favorite player in this class (to watch, anyway) is Trey Lance. I do think Matt Ryan will be in a Falcons uniform for at least the next two seasons, perhaps much longer." First, if your plan is to draft a QB, there's Lawrence or Fields period! Both IMO are best and most ready to play day one ... and both happen to be from Georgia, I might add. TBH, ATL is in no position whatsoever to "roll the dice" on unknowns like Lance ... only GOOD teams/organizations can afford to do that. Second, if Ryan is indeed the QB for the next couple seasons as you mentioned, ATL is not only going to remain near the bottom of the NFL but will not be doing a very good job of rebuilding which is what this new coaching and GM hire should be ALL about. Thoughts?
Matt: First of all, Trey Lance is not an unknown prospect when it comes to NFL scouts and general managers. Let's just be very clear on that. If you get a minute, you should read this piece on Lance that was featured on NFL.com. Secondly, I did write that Trey Lance was a better NFL prospect than Trevor Lawrence or Justin Fields, either. So please don't put words in my mouth or put out a false narrative there. Now, I do think Trey Lance is a lot of fun to watch and the hype around him will likely intensify. Glad we cleared that up. Next, I think it's very likely that Matt Ryan – the NFC Player of the Week, mind you – isn't going anywhere anytime soon. It'll be interesting to see who the new general manager will be, but I assure you that a lot of teams would love to have a guy like Ryan on their roster. The Falcons have won with Ryan. He's not the problem, Tony. This team so many more pressing needs than quarterback. Would you take Deshaun Watson right now? What's the Texans' record? It's not all about the quarterback, as important as that position is. The Falcons have a good, proven one. How long he's here will be up to Ryan and the new regime, but – again – he's not going anywhere anytime soon.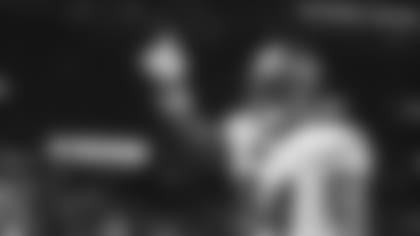 Jayson from Hampton, GA
Hey Matt, very excited about the Falcons first win but not last. I was wondering if you think the Falcons should release Christian Blake, Elliot Fry, and Qadree Ollison. After we cut those three should we sign Antonio Brown, Mohamed Sanu, and grab Clay Matthews or Earl Thomas out of the free agency. The Falcons should add some more WR options because when Julio and Calvin are out of the game, we mostly go three and out.
Matt: Oh boy. Jayson, glad you're excited about the Falcons' first win – it was great to see them finally put it all together. Just like losing games can snowball, so can winning. Hopefully this team can gain some momentum from that win and it carries over against the Lions on Sunday. Look, as far as your hypotheticals and proposed trades ideas go, all I can think of is fantasy football. You're talking about the fourth receiver, fourth running back and a kicker on the practice squad here and parting ways with them for Antonio Brown (and all of that baggage, never mind his salary demands and the suspension he's serving), Mohamed Sanu (who has been released from two teams since he was traded a year ago), Clay Matthews or Earl Thomas, who, for some reason, no team will sign right now. And by the way, the ages of those guys? Matthews is 34, Brown is 32, Thomas is 31 and Sanu is 31. They're not spring chickens and they won't come cheap. You're not thinking at all about the salary cap implications, the team culture or the fact that there is a new regime on its way into town who will want to build this team and roster according to their vision. MAILBAG
Do you have a question about the Falcons that you want answered? Ask a question here and it could be posted on AtlantaFalcons.com.
Go ahead, ask the Beek
Do you have a question about the Atlanta Falcons (or anything football-related) you'd like to ask Matt Tabeek? If so, hit the link. Please remember to include your home state (or country if you live outside the U.S.). Thanks for reading SFTB!