The Falcons picked up win No. 1 and now we're all waiting to see if they can keep the momentum going. As good as getting that first win felt, losing to the Lions would erase a lot of those, at the moment, warm and fuzzy feelings. So, let's get down to business and get to your questions. Just remember that all opinions here are mine unless noted otherwise.
Trinison from Stone Mountain, GA
Hello Beek. I started to feel that the Falcons should lose out and look to the draft. But this victory made me hopeful in more ways than just the score. Firstly, since Mike Zimmer has been the coach of the Vikings, we have never defeated them, and Matt Ryan has played horribly against Mike Zimmer's defense. Up till now. Secondly, we had to deal with a Covid situation that limited most off practice. Thirdly, to add insult to injury, our organization found out the longtime Falcons reporter Vaughn McClure died. This week was the making of the final nail in the coffin. Then burying this team in rebuild mode. Then we come out and not just beat the Vikings 40 to 23 but dominated them all game. Regardless of what happens Raheem Morris should be a strong contender for head coach.
Matt: Hi, Trinison. I was wondering where you were going with this at first, but I get your point. The Falcons not only endured a long, hard and emotional week, but they channeled those feeling in a productive way – and went out and earned a big win, their first of the season. I don't have a say in the coaching search or process, but it's safe to say that as long as this team keeps playing the way it did on Sunday – and winning – that Raheem Morris will definitely get strong consideration to be the head coach beyond this season.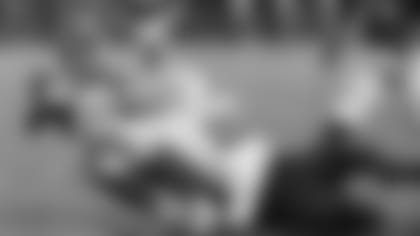 Joey from Alamogordo, NM
I love Matt Ryan. What do you think our biggest draft need is?
Matt: Hey, Joey. I think Matt Ryan is pretty good, too. Pass rusher and cornerback. By the way, I have never heard of Alamogordo ... I kind of dig the name.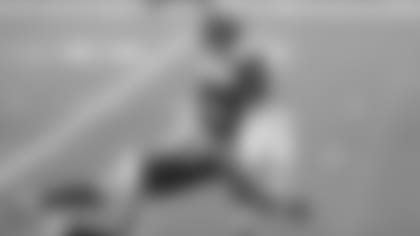 Chris from Manhattan, NY
Hello sir. Do you think we try to re-sign Gurley prior to the end of the season or draft his replacement?
Matt: It all depends on what the contract demands will be. Looking at the Falcons salary cap situation and the fact that they'll likely have a new general manager and head coach here in 2021, my guess would be that they move on from Todd Gurley unless they could get a really cap-friendly deal. It's early, but that's my late-October guess.
Randy from Wyoming
Hiya Beek! I know it's early but what position do we go with in the first round if we pick in the top 15?
Matt: Hey there, Randy. I always think you go with the best overall talent, especially in the top 10 or 15. But right now I'd lean hard on defense and say defensive end and cornerback would be the two biggest needs for this team. And if a really good quarterback is there, don't be surprised if the new general manager and (possibly) new head coach decide to go in a different direction on offense. My favorite player in this class (to watch, anyway) is Trey Lance. I do think Matt Ryan will be in a Falcons uniform for at least the next two seasons, perhaps much longer.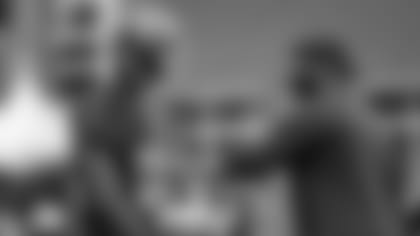 James from Alberta, Canada
Hello Beek. Do you think Raheem Morris is in the running for the head coach job if he goes 8-8?
Matt: Yes, I do. Definitely, in fact. Why? Because at 8-8 there's a good chance the Falcons will be in the mix for a playoff spot with the expanded playoff format. Plus, going 8-3 with this team would be extremely impressive considering the back half of this schedule.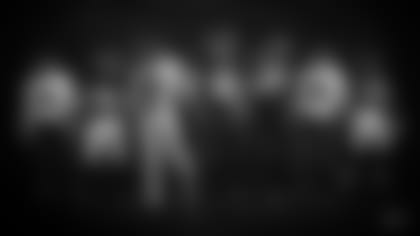 David from Savannah, GA
I think I might have solved the question everyone has been asking ..."Where have these Falcons been?" Well prior covid, we played 4 preseason games. Courtesy of covid season, they might have thought that our first 4 games were preseason games. I believe that if ... if we go 12 games ... you know what? I won't say it ... don't want to jinx it. Here is my question to you and I want to know your honest opinion. Which uniform do you like best (All Black or All White)?
Matt: Interesting theory, David. Oh, without question: It's the all-white uniforms. But … my favorite combination is the black-white-black combo – black lids, white jersey and black pants.
Sloane from Melbourne, Australia
G'day Beek. What a bittersweet day? I went from punching the air watching the Falcons to punching the walls watching the Braves (no actual walls were punched, but you get what I mean). The Falcons looked like SB contenders, dominating on all 3 phases. I could fill your inbox listing all the individual plays that I loved. I'd love to know the psychology behind teams playing their best football the first game under a new coach, seems to happen all the time. I am sure all of your loyal SFTB contributors and readers have been closely watching the Australian Football League this year and will be excited about the Grand Final this weekend, our equivalent of the Super Bowl. This year it is the Geelong Cats versus the Richmond Tigers. I'd love to know your prediction for the result?
Matt: A lot of credit goes to that coaching staff and those players, Sloane. It was a tough week, an emotional week. I'm sure a lot of them were angry to see Dan Quinn go – he was beloved by so many in this organization. Also, Raheem Morris kept this team sharp, focused and on edge – and they played like it. They channeled that emotion and went out and executed. And let's tap the brakes on the Super Bowl contender talk though. Minnesota has talent, but they're not the Chiefs or the Steelers. And finally … my prediction. I've consulted my sources and going with Geelong all the way. Gary Ablett has had an incredible year and, from what I can surmise, the Cats feed off his energy. They're very well-coached on defense, too. And you guys know how much I love a great defense and a strong running game. Go Cats, baby. MAILBAG
Do you have a question about the Falcons that you want answered? Ask a question here and it could be posted on AtlantaFalcons.com.
Go ahead, ask the Beek
Do you have a question about the Atlanta Falcons (or anything football-related) you'd like to ask Matt Tabeek? If so, hit the link. Please remember to include your home state (or country if you live outside the U.S.). Thanks for reading SFTB!