The Falcons winning games is fantastic for so many reasons, but I'll say this much: the questions and comments filling my inbox are so much … how do I say this? … not necessarily better but a little happier, funnier and (a little) more positive. It's only one win – and many of you get that – but it's way better than losing. Let's hope the men in Red and Black can build off Sunday's win over the Vikings with the Lions coming into town. In the meantime, let's get to those questions and comments. Just remember that all opinions here are mine unless noted otherwise.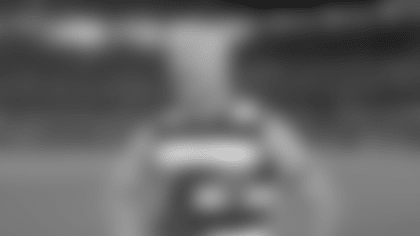 Matt: Cheri, I have no idea of what you're talking about. I mean, I see no resemblance at all.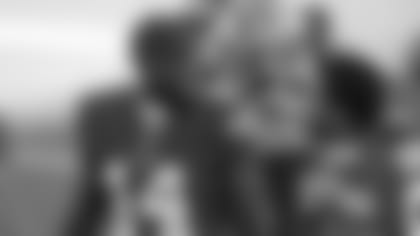 Travis from Villa Rica, GA
What's up Beek. Do you think we make any trades before the trade deadline, and do you think we have any of our veteran core players on the trade block?
Matt: I learned a long time ago to never say never when it comes to anything happening in this league. That said, I don't see it happening right now before the Nov. 3 deadline. Now, if the Falcons were offered a deal they simply couldn't refuse – maybe for a player that there's a good chance they won't be re-signing in the future – I could see it happening. Remember, the Falcons received a second-round pick for Mohamed Sanu last year and I think that was incredible value considering Sanu's age and productivity.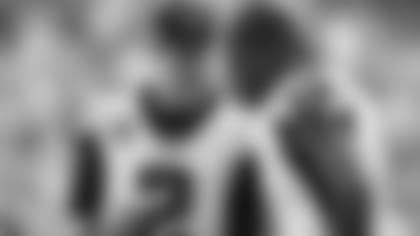 Hal from Williamsburg, VA
What's up, Beek! Wow there are some crazy trade rumors out there in reference to Julio and Matt. Here's a few: Ryan to the 49ers, Julio to Baltimore, Matt and Julio to the Texans for D. Watson, Matt to the Cowboys, Julio to the Patriots, Matt to Cleveland, Matt Ryan to the Patriots, Matt Ryan to the Bears Julio to the Bears, Julio to the Colts, and Matt Ryan to the Colts. I agree, some of these are absolutely insane, but a few … not so much. Do you see any crazy trades around the league that might happen or a trade you would love to see?
Matt: I could see all of those happening – in a fantasy football league (just change the team names). And I have seen some of the rumors and not-so-credible reports out there, too. If you read the story on Bleacher Report by Tim Daniels, he wrote that the biggest hurdle to any potential trades involving Matt Ryan or Julio Jones is their contracts. Daniels notes that Ryan and Jones "are both signed through the 2023 season, with the quarterback on a five-year, $150 million contract and the wide receiver having a three-year, $66 million deal." Ryan's salary cap hit, Daniels notes, is scheduled to skyrocket to $40.9 million in 2021, per Spotrac. "It's far more likely they can be moved in the offseason, when interested teams could also discuss restructuring options. Atlanta's rebuild may be in full swing by that point if its playoff drought extends to three years," Daniels adds. I can't say I disagree with that last point, either, especially with a new regime about to take over building this team.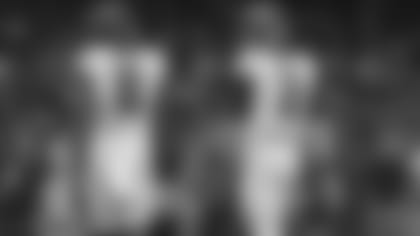 Ava Pennock, MN
Hey Beek!! How's it going down in GA? Since I live in MN I had a heck of a time watching the Falcons beat up the Vikes!! My question is, what do you think is gonna happen with Matt Ryan and Julio Jones future in ATL? Do you think they will finish out their careers here?? Thanks and stay healthy!! RISE UP!! And Go Falcons!!!!
Matt: Hey there, Ava. I get that everyone is reacting to the trade rumor stories but keep in mind that these are just hypotheticals that are being discussed and written about as the Nov. 3 deadline approaches. I honestly don't see Matt Ryan and Julio Jones going anywhere anytime soon.
Maxium from Anchorage, AK
Hello Beek. I was wondering who is our defensive line coach? I watch film on our line and 90% of the time our pass rush is speed rush or bull rush. And you see that we're always in the bottom 10 in the league in sacks. Former Falcon Chuck Smith has a training facility in the Atlanta area that specializes in defensive line improvement, right? Why not hire him as a defensive line coach?
Matt: Hey there, Maxium. Tosh Lupoi is the defensive line (defensive ends) and run game coordinator and Jess Simpson is the defensive line coach (defensive tackles). As you noted, Chuck Smith works with players at different levels and seems to be having a lot of success doing so. A number of Falcons players have spent time working with him at his facility. Raheem Morris is the coach and has already made changes to the coaching staff. They went out and beat the Vikings they are focused on the Detroit Lions. That's it.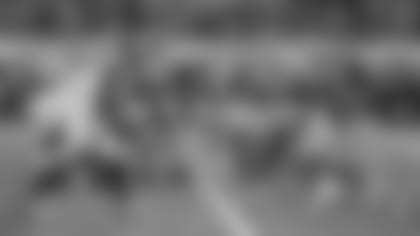 Ron from Detroit, MI
Beeeeeeeeek. ATL fan in the Motor City here. I'm predicting a shootout Sunday. My only concern is too many of our drives end in field goals. However, I do like the gambler in Raheem Morris. You're around the facility, right? How does Morris' style differ from Quinn's style and are the players buying in?
Matt: These days my trips to the Falcons facilities are limited, Ron. Look, both Dan Quinn and Raheem Morris have great coaching qualities and connect well with their players – but I'm not going to compare them, per say. Morris is in a very challenging situation and I'm pretty sure he also sees it an opportunity for him, his staff and the players to completely change the narrative and prove that they are better than their record says they are. So far so good. They'll take it one game at a time, is what I'm seeing, hearing and reading. They went 1-0 last week. They'll try to go 1-0 again this week.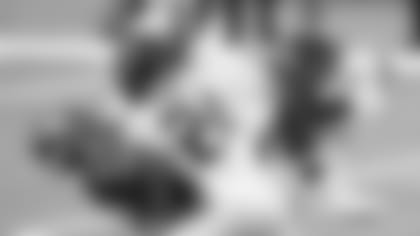 Jerry from Hinesville, GA
Hey Beek. This is a huge game coming up. I think if we can win the game without it being close, some of the lost excitement will come back. Though the offense played well, we're still not a well-oiled machine. Our defense played like their hair was on fire, but we did let up a little at the end and gave up some late scores. Detroit is not a juggernaut, by no means, but Stafford can sling it. We don't have an elite secondary so that worries me. Their running game is improving so that's a concern as well. On another note, AJ Terrell is beginning to grow on me. I see improvement every week. I want to publicly apologize for rushing to judgment after the first two games. I think by seasons end, he will really be turning heads. Your thoughts?
Matt: Hey, Jerry. I think if the Falcons win again, yes, optimism will grow. But some fans are also leery of only winning three, four or five games and missing the playoffs and hurting the team's draft position, too. I get it. I'm expecting the Falcons to keep things rolling and play well against the Lions before a short week and a trip to Charlotte. I think we all knew the Falcons would have a lot of emotions last week and they channeled them the right way. Can they play with the same kind of intensity and be just as dialed in? You'd like to think so. There's a lot on the line for everyone in the next 10 games. We'll just have to wait and see on Sunday. And, yes, A.J. Terrell is growing on everyone. He played well against the Vikings and he's starting to make the same kinds of plays he was making in training camp out there. I think he's only going to get better. MAILBAG
Do you have a question about the Falcons that you want answered? Ask a question here and it could be posted on AtlantaFalcons.com.
Go ahead, ask the Beek
Do you have a question about the Atlanta Falcons (or anything football-related) you'd like to ask Matt Tabeek? If so, hit the link. Please remember to include your home state (or country if you live outside the U.S.). Thanks for reading SFTB!