We're down to 90 days until the Atlanta Falcons kick off the regular season at home against the Seattle Seahawks on Sept. 13 – provided there are no changes, and everything begins on time, despite being in the middle of a pandemic. In the meantime, you've got plenty of questions about the Falcons, so let's get to them now. Just remember that all opinions here are mine unless noted otherwise.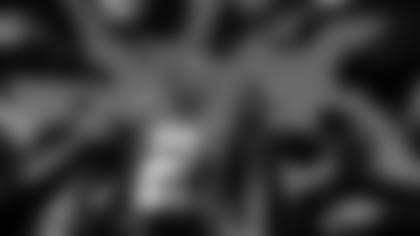 Zirie from Covington, GA
Hey Beek, I see more fans asking for competition for Matty Ice. I hope you realize as fans, we are tired of just being possibly good enough with a "Great Guy" leading franchise. We need someone hungry. So, pass on to Mr. Blank, we don't want Marino Part 2. All stats and no rings. Our friends joke our city and our team, they have rings. When teams that were expansion teams have won more than you, it's embarrassing. Playoffs aren't good enough and Matt Ryan isn't either. Get us a winner not a manager.
Matt: Matt Ryan is not the problem or what's holding this team back. In fact, these 2020 Falcons don't have a chance at winning a Super Bowl if Ryan isn't behind center. There are a number of reasons why this team has finished 7-9 in back-to-back seasons and it is not No. 2. Over the last two seasons, Falcons quarterbacks have been sacked 92 times – Ryan has absorbed all of those except two. The Falcons' running game has not been consistent or productive, either. And how many times did the Falcons find themselves playing from behind last season? The struggles on defense are also part of the reason why the sacks are on the high side and the rushing numbers are on the lower side. Are you following me here? And look what happened when things started to come together during the second half of last season – the Falcons went 6-2. They started to get pressure (and sacks) on the quarterback, forced more turnovers and, more importantly, they won more than they lost. It's not Matt Ryan. It was a combination of the offensive line struggling to protect and open running lanes coupled with a defense that, for a time, couldn't get off the field or force turnovers, sacks, etc. Changing quarterbacks would not have fixed any of that. You could have had Joe Montana back there and the same issues would have existed. And for the record, Dan Marino was one heckuva quarterback. Thanks for writing in. Love the passion.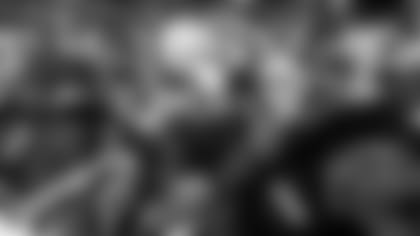 Tom from Lovejoy, GA
Hey, Beek. Still a huge fan. I would like to know with all the turmoil surrounding the kneeling in protest with the national anthem why people couldn't find another time to do it. People are donating thousands of dollars so buy your own ads. You know Beek, my wife battles MS every day and now has cancer and I can't get a soul to help me. But I guess our lives don't matter.
Matt: Tom, I want you to know that I am so very sorry to hear about your sister. That's heartbreaking. Please know that she and your entire family are in my thoughts and prayers.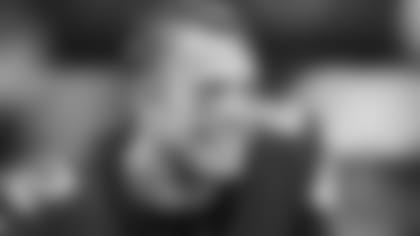 Ernie from Flowery Branch, GA
Hey Beek, not a question just a comment; I am so tired of people posting negative comments about Matt Ryan. He is the best Atlanta has ever had and I am behind him 100 percent!! I moved to Georgia and fell in love with the Falcons because of Michael Vick and I was all about Vick, but when Ryan came to Atlanta I fell in love with the Falcons even more because every year he makes me feel we have a chance of winning a Super Bowl!! Everyone should be glad we have one of the best quarterbacks in the league, anyone who doubts that tell me of another quarterback in Atlanta who has done better, and P.S. I'm ready for some football!!
Matt: I know there are a ton of Matt Ryan supporters out there – as there should be. They, like yourself, tend to speak up when the boo-birds here get a little worked up. Hopefully they read my response above and realize that Ryan isn't the reason why the Falcons have missed the playoffs the last two seasons. And, yes, I'm almost ready to kick off this season, too. I say almost because I think the Falcons still have some work to do before the Seattle game on Sept. 13. Thanks for writing in.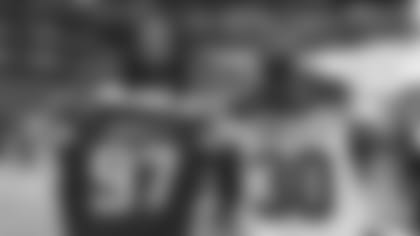 Blake from Dallas, GA
What do you think the running backs rotation will be?
Matt: Hey, Blake. I don't think there's any question who the lead back will be heading into the 2020 season – and that's Todd Gurley. He's on a one-year prove-it deal that could work out really well for both sides if he performs at a high level. Behind Gurley, I think Brian Hill and Ito Smith will compete for the No. 2 spot. I think both Hill and Smith have their strengths and could see the field in certain situations. Speaking of strengths, I'm anxious to see how Qadree Ollison looks and competes in his second season; he could end up being a dark-horse competitor for the No. 2 job as well. Ollison didn't see the field a whole lot during his rookie season but maybe that'll change this year. Regardless, the hope is that Gurley can stay on the field for the majority of the snaps and is healthy.
Kent from Rochester, IN
Good morning, Beek. The home page, where you can watch videos, is not working. Thank you, rise up.
Matt: Hi, Kent. I just checked it again and it's working just fine on this end. Check your browser, empty your cache, restart your computer and see if that does the trick.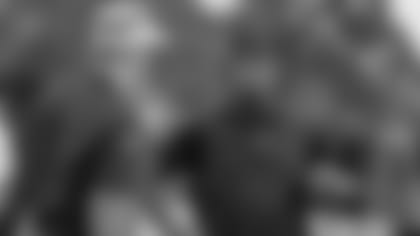 Dylan from Warner Robins, GA
The Falcons are stacked up on offense. I definitely feel as though we have a 1,000-yard rusher in Todd Gurley and two 1,000-yard receivers in Ridley and Jones this season. The problem is Dirk Koetter. I feel as though this is an offense set for glory and able to attain nice stats across the board but ultimately will be held back by Koetter's play-calling. Question is, do you feel Koetter is up to the task of leading a No. 1 offense and utilizing all of our talent? Second question, how much of our defensive turnaround do you credit to Raheem Morris at mid-season? If he can sustain a young defense like that over a 16-game season, 11-5 with bye week or at least a home game in the playoffs on wild card wouldn't be out of the question. How do our two coordinators stack up in your mind?
Matt: I think both men – Dirk Koetter and Raheem Morris – "stack up" just fine as coaches and coordinators, Dylan. Every team is different, and it takes time in getting to know your personnel. That's the truth. Koetter didn't allow 50 sacks, nor did he struggle running the football the last two seasons, either. The Falcons have changed the personnel this offseason, adding Hayden Hurst and Todd Gurley, for starters. And I think Koetter, like most really coordinators do, will adapt to his personnel and also learn from 2019. If you read this story recently published on AtlantaFalcons.com, Matt Ryan said he believes that Koetter is much more comfortable heading into Year 2 and it's showing in meetings and when they talk about the offense. I also think you'll see this offense change a bit in 2020. The most telling line in that story is the one about how Dan Quinn has expressed a desire to get back to "the roots" of a wide-zone, play-action-based scheme and that Koetter has embraced that. Says Koetter: "Your run game sets up your play-action game. It never fails, every year when you go back and look at the cut-ups, the play-action game is where the explosive plays come." So, stay tuned. As far as the defense goes, I think it's in good hands with Raheem Morris leading it. Keep in mind, Dylan, that Quinn is still the head coach and that Jeff Ulbrich, the linebackers coach and assistant head coach, will play a large role during the week in preparation and on gamedays. They'll make sure these players are in position to make plays, but as we all know it'll depend on how they execute on gameday. I do think the secondary is very young and lacks veteran depth and experience, but that could change in the next 90 days. Again, stay tuned. MAILBAG
Do you have a question about the Falcons that you want answered? Ask a question here and it could be posted on AtlantaFalcons.com.
Go ahead, ask the Beek
Do you have a question about the Atlanta Falcons (or anything football-related) you'd like to ask Matt Tabeek? If so, hit the link. Please remember to include your home state (or country if you live outside the U.S.). Thanks for reading SFTB!