We are down to 79 days until the Falcons' season kicks off with a home game against the Seattle Seahawks on Sept. 13. Could that change? Anything is possible, as we all know. We are in the midst of a pandemic and the health and safety of everyone will always come first. In the meantime, you've got plenty of questions about free agents, Falcons players and this season. So, let's get to them. Just remember that all opinions here are mine unless noted otherwise.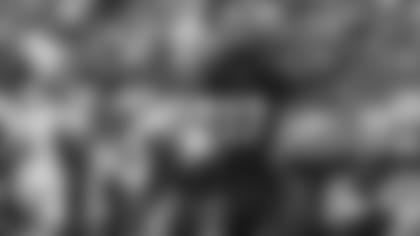 Hugo from Toulouse, France
Hey Beek, it's a pleasure to read your articles every day. My question is, which free agent would you target to improve the team?
Matt: OK, since I've been so adamant here in this space about adding proven veteran depth at cornerback, I'll start there. I like the Falcons group, but they're young and we've yet to see A.J. Terrell in action. They're also an injury away from some big problems. I'd feel much better with another corner or two, with at least one guy who can push for a starting job or step right in if needed. The one name I keep hearing repeatedly is Logan Ryan, and I get it. But I'll throw another one out there – Dre Kirkpatrick. For all I know, Kirkpatrick could be seeking a big-money deal, but I would love to see another player with his abilities in the mix at cornerback for the Falcons. There's a reason why he's free right now, too. The Bengals weren't very good last year and Kirkpatrick didn't have the best of seasons. Plus he only played six games due to an injury. Maybe he'd be open to an incentive-laden prove-it deal. He's been a starter this league and has proven ability when healthy. You asked, so there's a name. And thanks for reading every day. I really appreciate the loyalty from all you Beekers out there. Keep 'em coming!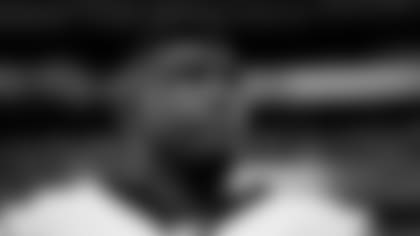 Jake from Gainesville, GA
When Keanu was healthy, he had over 100 tackles in a season with 8 pass break-ups. He'll be healthy this year. And I think that he will lead the Falcons in tackles now that De'Vondre Campbell is out. What's your opinion?
Matt: Let's clarify a couple of your points first, Jake. In 2016 and 2017, Keanu Neal registered 106 and 116 combined tackles in each of those seasons. Over the last two years, he's only played in four games total due to season-ending injuries. And during that span of time, Neal has a combined 16 tackles. The Falcons have certainly missed his presence and production back there. This is a huge season for Neal, not only from a health perspective but also because of where he is contract-wise. The Falcons exercised the fifth-year option for the former first-round picks (no. 17 overall) and, as it stands right now, he will be eligible to become an unrestricted free agent. So, you ask, what's my opinion? The first (and most important) step right now is for Neal to be 100 percent by the time the season kicks off in 79 days. As crazy as this sounds, it will be huge if he can be on the field and start all 16 games for the Falcons this season. Don't take that for granted or assume it'll just happen. He's coming back from some serious injuries – knee and Achilles – and there's also a mental aspect to it all for Neal. I don't know about leading the team in tackles. That would be great. But I think Falcons fans should be simply hoping for a healthy Neal for 16 games.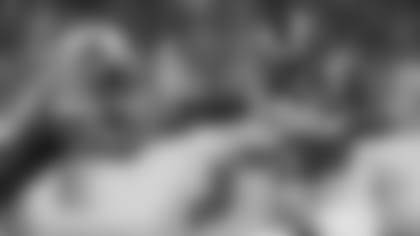 Dylan from Westfield, MA
Hey Beek! Huge fan and I've been following for a while. My question is, do you think the Falcons will pick up another running back in free agency or trade? I know we have Todd Gurley and Brian Hill. But Gurley is an injury risk and I don't see Hill as a starter. What are your thoughts. Thank you and stay safe!
Matt: Todd Gurley was brought in here on a one-year prove-it deal to be the lead back – and that means more than eight to 10 carries a game, too. If Gurley doesn't put up similar numbers or better than what he did last season in Los Angeles, I think it could be considered a disappointment – especially if the team doesn't ultimately achieve its goals. In the end, obviously, it's all about winning and chasing that Lombardi Trophy. If Gurley can replicate his production from a year ago – 1,064 yards of total offense with 14 touchdowns – I'll take that. I think the Falcons like their current group of running backs with Gurley, Brian Hill, Ito Smith and Qadree Ollison. If something happens to one of them, especially Gurley, I could see them making a move. They will likely have more backs in training camp – and don't forget, they already have Mikey Daniel and Craig Reynolds on the roster.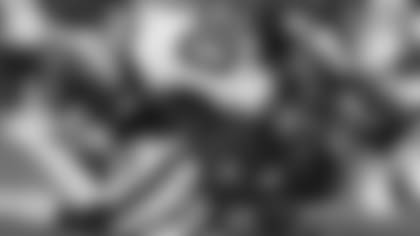 Aaron from Richmond, VA
Thank you for taking the time to read my post, I truly do enjoy your views on the team and look forward to a solid season (we definitely have the talent time to put it all together). I have been a huge Falcons fan since I was 13 and am now 43, so I am hoping my 30th season supporting the team is a memorable one. My question is, I have always thought Jadeveon Clowney was a monster at his position I even was hoping we would draft him when he come out of South Carolina. Could we possibly explore the option of signing him to a short-term deal? Maybe a 1-2 years with an option to extend? I understand he's been a free agent for a while now so maybe he would be interested in something like that. He would definitely be a great complement to the base defensive Line. Thanks again. #riseup #brotherhood
Matt: When free agency started, Jadeveon Clowney was among the biggest names out there. And then the pandemic happened, and I think it really hurt some of the veteran free agents. Clowney will still likely get a big-money deal and I don't think he's in any rush to settle for anything less than that. Defensive ends and pass rushers are hard to find and develop. Good ones even more so. Next to quarterbacks, they are perhaps the most coveted and valued position by teams because they can really impact a game. Clowney is one of those guys and I think he'll be way too expensive for the Falcons, Aaron. I don't see it happening.
Buc from Morrow, GA
Beek ... (tha Freak!) How are you, kind sir? My condolences regarding your Dad (he's looking down on you as a proud father) and hoping all is well with you and your family! Beek … your podcast name HAS to go! Here are a few suggestions that you may consider: BIRD FEED, BIRD VIBES, BIRD ZONE, BIRD BEAT and my favorite ... BIRD BLITZ. Also, I'd like to know more about HBCU-signee Chris Rowland.
Matt: First, thank you very much for the kind words. I lost my Dad to COVID-19 just four weeks ago and I don't think I've completely wrapped my head (and heart) around it yet, Buc. But that means a lot. And whenever you drop "tha freak" in here it definitely makes me lol. So, you're not a fan of the Bird Noises name? C'mon, I know it's quirky and different – but so is the podcast. And, hey, Kaleb McGary loves the name for what it's worth (see above). I can tell you like BIRD in the name, though, and I'll chew on those. I don't have any plans to change it anytime soon. Stay tuned. As far as Chris Rowland goes, I haven't seen him in person yet obviously, but I know he's here for a reason. As you mentioned, he went to Tennessee State and was a difference-maker there, catching 194 passes for 2,578 yards and 14 touchdowns. I think he has a real chance to make an impact on special teams. He excelled in that area in college, too. He had 46 punt returns for 543 yards and a touchdown and had 74 kick returns for 1,689 yards and one touchdown. If he can turn heads in the return game, he'll have a chance to earn a spot on this roster. The Falcons are stacked at receiver, but he'll get his chance to show what he's got. MAILBAG
Do you have a question about the Falcons that you want answered? Ask a question here and it could be posted on AtlantaFalcons.com.
Go ahead, ask the Beek
Do you have a question about the Atlanta Falcons (or anything football-related) you'd like to ask Matt Tabeek? If so, hit the link. Please remember to include your home state (or country if you live outside the U.S.). Thanks for reading SFTB!