The Falcons are getting ready to head to Texas to take on the Dallas Cowboys on Sunday. Both teams are coming off losses and desperately want to avoid an 0-2 start to the season. And for good reason. Meanwhile, you've got plenty of questions and comments, so let's get to them now. Just remember that all opinions here are mine unless noted otherwise.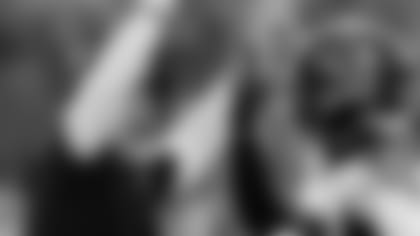 Shelly from Atlanta, GA
I read you as a glass half-full kind of guy, and, having been a Falcons fan for my entire life, I try hard to be. But, JMO, I don't see the current coaching staff taking us anywhere. Not based on 1 game; based on what I've seen for the last 2 years (and last week). If you can, join me here in the half-empty part of the glass for 2 questions: 1) If we have another lousy start (let's say, 1-4), do you think Blank will make changes? In-season transitions are rough, thus, my 2nd question: 2) If we have another losing season (God forbid), I assume DQ & company will be gone. Purely speculation (possibly dreaming, on my part) – if Blank cleans house for 2021, do you think there's any realistic chance KC's Eric B could be the HC here next season?
Matt: I'm really not a half-full or half-empty kind of guy here in this space, Shelly. I just call it as I see it. Now, it may seem that way when everyone is lined up at the edge of the cliff wanting to make sacrifices into the fire pit below and I'm sitting here saying, "Uh, let's tap the brakes. It's one game." And when the team was 1-7 a year ago, I wasn't sitting here talking about the playoffs (although a few readers did ask me every week if the Falcons were still mathematically alive). Slow starts usually don't work out well, but it also matters how a team is losing those games. A team can look really good and lose some close games. So, to me, it's pointless to sit here and speculate if the Falcons are 1-3, then … X, Y or Z. Or if the Falcons are 1-4, then A, B or C. It doesn't work that way, although sports fans love to speculate, and I totally get that. Should the Falcons end up being eliminated from playoff contention, I think it's only natural to speculate because Falcons owner Arthur Blank has already said that he expects the team to return to the postseason this year.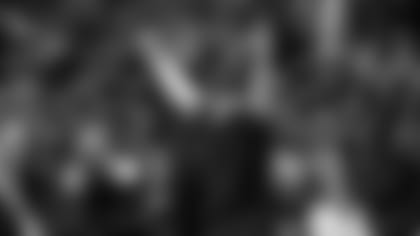 Samuel from Columbus, GA
I understand morale and uniform don't win games. I've watched the Falcons since CB Bobby Butler and coach Leeman Bennett. Dan Quinn has no emotion. He talks good, but a team feeds off coaches' emotions. So, I rest my case. No emotions.
Matt: Sam, are you basing this off of what you see in a press conference or when the TV cameras pan the sidelines? Maybe you're just not seeing the fire, passion and emotion. Trust me when I tell you that Dan Quinn's players love playing for him and, as last year showed, they won't quit on him.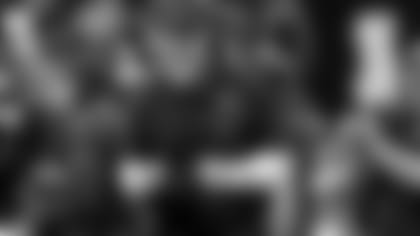 Kevin from Conyers, GA
Matt, Good teams expect to win. Our Falcons want to win. Big difference. We have enough talent to expect to win. We have enough talent to be surprised when we lose! I've always felt that "Brothership" doesn't need to be coached let alone preached to the fanbase. Months from now I truly hope to eat these words but I don't feel like Dan Quinn is the right man for the job. Knee jerk after one week? Perhaps, but there's a lot of carryover from previous seasons. Players seem to be too familiar with post game losing soundbites. I don't see a team that expects to win. I don't see a coach that's angry at losing.
Matt: I'm starting to sense a theme here today with you guys. You're angry, and you want to see some emotion. I get it.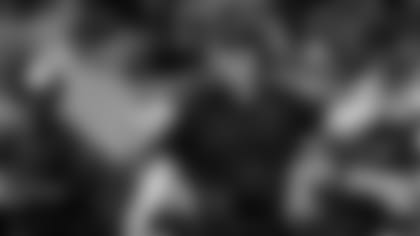 Steve from Lawrenceville, GA
Why have the Falcons kept so quiet on Marlon Davidson's injury progress and when he will be appearing in a game? I really thought that he would be on the starting defensive line. Thanks, Beek. Go Falcons.
Matt: Hey, Steve. The team hasn't been quiet at all about Marlon Davidson. When he hasn't practiced, they've reported it and provided a status update for him every single time. Now that the season has started, you might want to check the Falcons injury report page – it's updated every Wednesday, Thursday and Friday heading into each game. For what it's worth, Davidson has been limited in practice this week.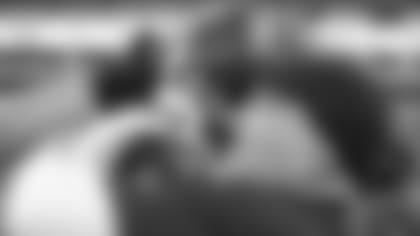 Tao from Huntington Beach, CA
Hey Beek, I don't know what you think but I thought the decisions of going for it on those fourth downs were smart. With our defense being average at best, our best chance against a team like the Seahawks was to be aggressive. If a few of those translated into first downs, we might've had a chance. Teams are too conservative with fourth downs. I hope we stay this aggressive against the Cowboys and future opponents. Do you think those fourth down failures against the Seahawks might change Dirk's mindset?
Matt: I liked the fake punt call, and it worked – until Sharrod Neasman fumbled. I don't have an answer for you Dirk Koetter's mindset moving forward, Tao, but we'll find out soon enough the next time the Falcons are in a fourth-and-short situation. MAILBAG
Do you have a question about the Falcons that you want answered? Ask a question here and it could be posted on AtlantaFalcons.com.
Go ahead, ask the Beek
Do you have a question about the Atlanta Falcons (or anything football-related) you'd like to ask Matt Tabeek? If so, hit the link. Please remember to include your home state (or country if you live outside the U.S.). Thanks for reading SFTB!