Ricky from College Park, GA
Wassup, Beek! I enjoyed the game but not the outcome of the team and I've been a fan for a litany of years. I notice that since the re-hire of (offensive coordinator) Dirk Koetter we have played from behind offensively and our team is not built to play catch up. My question to you would be, have you noticed any offensive creativity after the first half of games? Personally, I don't believe DK is creative enough to catch new look defenses and especially half-time adjusted defense of guard with his predictable offense. Fan of the team and other teams can predict our plays and who the ball might go to. I think that Matt Ryan calling his own special book of audibles at the line can definitely catch defenses of balance. What say you my friend?
Beek: How goes it, Ricky? Why are Falcons fans so obsessed with the offensive rankings and hardly ever talk about the defense? Let's go to your questions. You asked about the predictability of this offense and my first inclination is to look at the production. Why? Well, if the Falcons are predictable, they should be (at least in theory) easier to stop, right? So, let's look at their offensive production and rankings over the last three seasons (since the Super Bowl run in 2016). These are total yards per game (ypg) and total points per game (ppg):
2017: 364.8 ypg (No. 8), 22.1 ppg (No. 15)
2018: 389.1 ypg (No. 6), 25.9 ppg (No. 10)
2019: 379.7 ypg (No. 5), 23.8 ppg (No. 13)
When it comes to total offense, the Falcons have been in the top 10 over those three seasons. Remember, Steve Sarkisian was the offensive coordinator here during 2017-18. When it comes to points per game over the last three seasons, the Falcons have hovered around the bottom of the top half of the league. Not eye-popping, but still pretty good. Now, let's look at the defensive rankings those same seasons. These are total yards per game (ypg) allowed and total points per game (ppg) allowed:
2017: 318.4 ypg (No. 9), 19.7 ppg (No. 8)
2018: 384.5 ypg (No. 28), 26.4 ppg (No. 25)
2019: 355.8 ypg (No. 20), 24.9 ppg (No. 23)
The Falcons made the playoffs in 2017 and have finished 7-9 the last two seasons. Start looking harder at the defense, folks. This team has enough firepower on offense. The defense has to be better. And you know where else they need to improve? Turnovers, and I'm talking about giveaways and takeaways.
2017: 16 takeaways, 18 giveaways (-2 differential)
2018: 19 takeaways, 18 giveaways (+1 differential)
2019: 20 takeaways, 25 giveaways (-5 differential)
You can't lose the turnover battle and expect to win consistently. There are three phases of the game and too many of you are uber-focused on the offense, in my opinion. If the Falcons defense can start shutting teams down and creating more turnovers, then that win total should start jumping. If not, expect more of the same. More food for thought: If the Falcons can start running the ball more consistently on offense, that will eat up that game clock, keep the opposing offense on the sideline and keep the Falcons defenders fresher/more rested during games.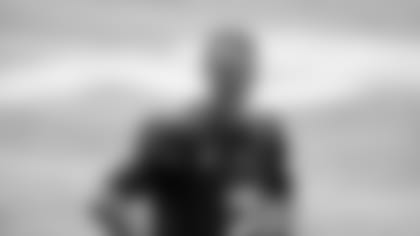 Tim from Lawrenceville, GA
Am I the only one noticing Matt Ryan is a Nervous Nelly? He needs to be traded. Rebuild.
Beek: Oh boy. Do most Nervous Nellies complete 37 passes for 450 yards and two touchdowns every game? If so, sign me up, please.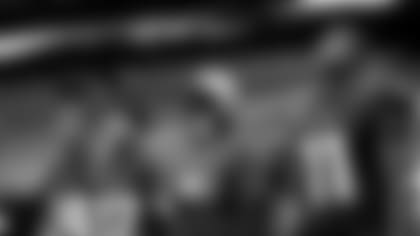 Mike from Calgary, Canada
Hi Beek! I get where you're coming from, far too early this season to call for a coach's firing but I think a lot of that is carryover from last season when that probably should have been done. Consistency is great but the team came out so flat at halftime that it's a tough pill to swallow. I'm all for "long season, only week one" but at what point do we realize we said that the last two years? This team is too full of potential to write off but it's time for them to get into desperation mode they found last year to save TD and DQ right now because the NFC is full of teams with easier divisions that would love to see the Falcons fall 0-2 and far behind in the race for the playoffs. Time to string some wins together before the later weeks are for the third year in a row useless.
Beek: Hi, Mike. So, in essence, you're agreeing with me when I keep reminding people not to overreact over one game – especially during a season where teams – and the game officials – have had no preseason games. And, oh by the way, most teams had no fans in the stands, too. There's been absolutely no energy in the stadiums during games. My point is, this year is especially different, and I expect teams to adjust and play better in the coming weeks. And if we ever get fans back in the stands, that'll certainly be an added bonus. Now, with all of that said, if the Falcons are anything less than 4-4 at the midway point of the season, I expect fans to get a little antsy. A 3-5 or 2-6 mark won't instill much confidence coming off back-to-back 7-9 finishes, and I totally get that. But if the Falcons are 4-4 heading into the second half, a playoff berth would still be within reach. Remember, each conference gets an extra playoff team this year with the expanded format. Stay tuned, we're in for a long, crazy and wild season.
Alan from Washington, D.C.
Hey, Beek did I see a defensive line in the game on Sunday?! That was a pleasant surprise. My question is also about the defense and desire. As a fan and having played football before I felt Jamal Adams energy through the television so much I wanted to play again. Do we have anyone on the defense outside of Grady Jarrett and Debo that exudes that energy and desire? I literally watch the game and seen the profound effect Jamal had on the other players on the Seattle defense and it improved their intensity against our offense. Is that energy/vigor that is needed to play this game being stippled in the Falcons organization?
Beek: Hey, Alan. First, let's recognize how good Jamal Adams is. There's a reason why Adams was the No. 6 overall pick in the 2017 NFL Draft coming out of LSU – he's a really good football player. And the Falcons have lots of really good football players, too, Alan. Now, when you're making plays – sacking quarterbacks, tipping passes and chasing down runners like Adams – you're certainly going to get noticed more. But to answer your question, yes. When I think of players (not named Grady Jarrett and Deion Jones) who play with lots of energy and emotion, I think of Dante Fowler, Takk McKinley, Ricardo Allen, Damontae Kazee, and A.J. Terrell (you just haven't seen a lot of him yet). I'd like to throw Marlon Davidson in there, but we haven't seen him take a meaningful snap yet, but I'm expecting him to bring some of what you're talking about here in the near future.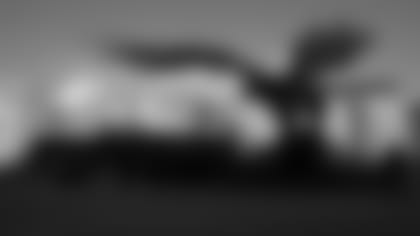 Stephen from Lithonia, GA
Beek, I really hope you answer my question on your column because I want to believe in my team so bad but trauma from the past really hurts. The whole city of Atlanta and its die-hard fans are hurting. Simply because of this team. OK now to my questions. As a motivation speaker I want to know what motivates this team from top to bottom? Will and can this team be what brings this city to its feet again or will it leave us flat on our faces again? The game of football and the external and internal struggle of a season culminates to only one prize at the end. Can this team do it? Will this team do it? Is this team the one that will say ENOUGH! Not only from a social injustice standpoint, but from what the media depicts our city and this team as. That depiction is ATLANTA can't do IT. ENOUGH!
Beek: Wait. Are you saying or implying that the city of Atlanta's reputation – which is, in your words, "Atlanta can't do it" – hinges upon whether the Falcons can win football games? If so, I disagree with that. While its sports teams are an important part of this city's fabric and DNA, Atlanta has so much more to offer than just its sports teams. Atlanta reputation as a progressive city – one that's always changing, always improving, always battling and overcoming adversity – is built upon its proud history, and not wins and losses on the gridiron. This team embraces this city and this city embraces this team, for better and for worse. And when things don't go well, like in Week 1, this team will battle back and literally fight to rise up. Just like this city has always done, Stephen. No one looks at Atlanta as a city that "can't do it." I don't. I think it's a city that has shown it always can and will do whatever it takes to overcome. MAILBAG
Do you have a question about the Falcons that you want answered? Ask a question here and it could be posted on AtlantaFalcons.com.
Go ahead, ask the Beek
Do you have a question about the Atlanta Falcons (or anything football-related) you'd like to ask Matt Tabeek? If so, hit the link. Please remember to include your home state (or country if you live outside the U.S.). Thanks for reading SFTB!