It's only Week 2 of the season, but there's definitely a sense of urgency for both the Falcons and Cowboys as they head into Sunday's showdown at AT&T Stadium in Arlington, Texas.
Both teams lost their openers – the Falcons at home to the Seahawks and the Cowboys on the road against the Rams – and neither team wants to start the year off with an 0-2 mark.
Things usually don't go well for NFL teams who drop their first two games of the year. As Mark Schofield of USA TODAY noted earlier this week, 107 teams have started 0-2 since 2007 and only 11.2 percent of those teams turned things around to make the playoffs.
So, let's start right there with this edition of Beek's Bits.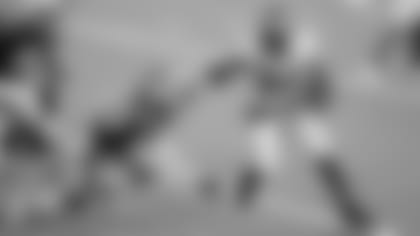 Blueprint to beating the Cowboys?
In case you missed the Cowboys-Rams game on Sunday night, Rams coach Sean McVay opted to go with an up-tempo game plan on offense to neutralize the Cowboys' pass rush.
And it worked beautifully.
Los Angeles quarterback Jared Goff executed it to (near) perfection and the Rams' running back by committee (led by Malcolm Brown's 79 yards and two touchdowns on 18 carries) eventually wore out the Cowboys on defense – and kept their high-powered offense (Dak Prescott, Ezekiel Elliott, Amari Cooper, Michael Gallup and CeeDee Lamb) on the sidelines, especially in the first half.
The Rams controlled the time of possession, 35:38 to the Cowboys' 24:22. The Cowboys' comeback bid was thwarted in the end when an offensive pass interference was called on Gallup on what would have been a game-changing catch deep in Rams territory in the final seconds. You can watch the play below.
Whether you agree with the call or not, the Rams won and it's hard to argue with their game plan and execution in this one. Can the Falcons take something from the Rams' success and incorporate it into their own game plan on Sunday? We'll find out soon enough.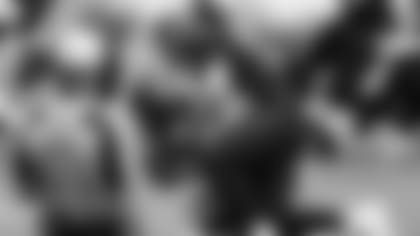 Sacks, sacks and more sacks
Matt Ryan and Russell Wilson were two of the most-sacked quarterbacks in 2019. Ryan was sacked 48 times, and so was Wilson. On Sunday, Ryan was sacked twice by the Seahawks and Wilson sacked three times by the Falcons' Takk McKinley (1.0 sack), Grady Jarrett (1.5 sacks) and Dante Fowler (0.5 sack).
Cowboys quarterback Dak Prescott was sacked considerably less in 2019 – 23 times. But on Sunday, the Rams got to Prescott three times and he was under pressure quite a bit.
The Cowboys will reportedly be without starting right tackle La'el Collins for at least two more games and have some issues up front. In a surprise move, undrafted free agent rookie Terence Steele started in place of veteran Cam Erving. Steele didn't play that well, but Erving was not an option after he sprained his MCL on special teams.
Can the Falcons' interior defensive line take advantage of the Cowboys' suddenly shaky offensive line play? We're about to find out.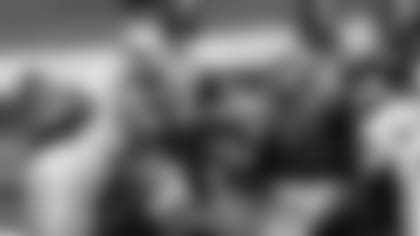 Go-time for Gurley?
Todd Gurley got off to a quick start in the first half against the Seahawks on Sunday, running 10 times for 51 yards and a 1-yard score, his first score in a Falcons uniform. Consequently, the Falcons kept the game close, trailing by just two points at halftime.
The second half, however, turned out to be a much different story for Gurley – and the Falcons.
Gurley only touched the ball four times in the third and fourth quarters and gained just 5 yards. His longest run was 2 yards. At the same time, the Falcons fell behind by as many as 19 points in the second half.
Based on what we saw from Gurley in the first half and the success the Rams had running the ball against the Cowboys, I would think the Falcons will be dialing up No. 21 more this week. And, based on recent history, that might be a good idea. In three games with the Rams (his former team) vs. Dallas, Gurley has played fairly well. His rushing stats:
2019: 11 runs for 20 yards, one touchdown
2019 (playoffs): 16 runs for 115 yards, one touchdown
2017: 23 runs for 121 yards
My five keys to beating the Cowboys
Last week I said the formula to beating the Seahawks would be:
Protect Matt Ryan
Sack Russell Wilson at least twice
Force a turnover
The Falcons didn't quite check all of those boxes, and ended up losing 38-25 at home. So, what do they need to do this week to go on the road and beat the Cowboys? Here's are my five keys to the game:
Protect Matt Ryan
Run the ball (feed Todd Gurley early and often)
Get the ball out of Ryan's hands quickly
Limit Ezekiel Elliott (easier said than done)
Don't let Dak Prescott beat you with his legs
That seems like a lot to ask, but if the Falcons can check all of those boxes above, I like their chances to come away with their first win of the season.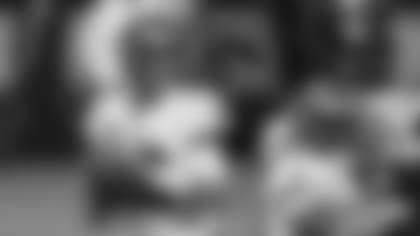 Spin around the NFC South
Here is what's on tap for the Falcons' division foes in Week 2:
Carolina Panthers (0-1) at Tampa Bay Buccaneers (0-1), Sunday at 1 pm ET
The Panthers did what I thought they'd do last week, score points and give up even more to the Raiders, especially with that young defensive unit. The Buccaneers looked like a talented team (at times) that wasn't used to playing with each other (which is also accurate). I think the Bucs will get better as the season goes on and they'll cruise to an easy win at home.
Tabeek's Take: Bucs 38, Panthers 24
New Orleans Saints (1-0) at Oakland Raiders (1-0), Monday at 8:15 pm ET
This one could get interesting. The Raiders will be unveiling their brand-new stadium (without any fans in it due to COVID-19) on national TV against the Saints, who are on a Super Bowl-or-bust mission in what appears to be the final season in Drew Brees's illustrious career. The Saints, however, will be without star wideout Michael Thomas. Will it matter? Probably not.
Tabeek's Take: Saints 28, Raiders 20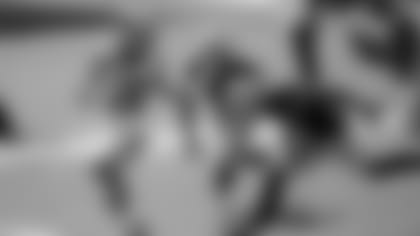 NFC South standings heading into Week 2
1. New Orleans Saints: 1-0 overall
vs. NFC South: 1-0
vs. NFC opponents: 1-0
Next three games: at Raiders (1-0), vs. Packers (1-0), at Lions (0-1)
2. Carolina Panthers: 0-1 overall
vs. NFC South: 0-0
vs. NFC opponents: 0-0
Next three games: at Buccaneers (0-1), at Chargers (1-0), vs. Cardinals (1-0)
3. Tampa Bay Buccaneers: 0-1 overall
vs. NFC South: 0-1
vs. NFC opponents: 0-1
Next three games: vs. Panthers (0-1), at Broncos (0-1), vs. Chargers (1-0)
4. Atlanta Falcons: 0-1 overall
vs. NFC South: 0-0
vs. NFC opponents: 0-1
Next three games: at Cowboys (0-1), vs. Bears (1-0), at Packers (1-0)
For a complete look at the official 2020 NFL standings, click here.
According to Elias Sports Bureau, Sunday was the first time in NFL history a team had three players with nine catches and 100 yards in the same game. Julio Jones - 157 yards. Calvin Ridley - 130 yards. Russell Gage - 114 yards. Each had nine catches.