Week 1 is in the books for the Falcons, and they're off to an 0-1 start following a home loss to the Seahawks. Atlanta will regroup before heading to Texas to face the Cowboys on Sunday. Meanwhile, you've got plenty of questions about the Dirty Birds, so let's get to them now. Just remember that all opinions here are mine unless noted otherwise.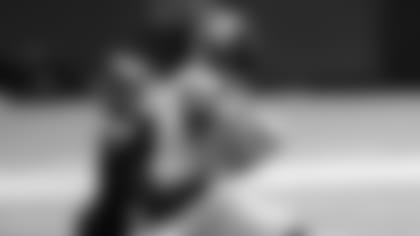 Todd from Scottsdale, AZ
When will the Falcons finally realize that Isaiah Oliver is not an NFL quality cornerback? Week after week you see him getting burnt or committing a penalty (which I believe he has done in at least eight of his last 10 starts) to allow an opponent a key first down or score. He grades bad at all the ratings agencies and there is a rumor that Bill Parcells is going to approve Elvis "Toast" Patterson to finally give away his nickname to Oliver. He has had over 18 starts since 2018 to prove himself (which he hasn't) and I am sure I am not the only one who gets tired of seeing the other DBs working so hard in coverage only to have Oliver's man running free on a key third or fourth down play. I was hoping with the additions of Darqueze Dennard and A.J. Terrell that the days of "Toast" Oliver were over.
Beek: While I get your frustration with Isaiah Oliver, it wasn't all bad on Sunday against the Seahawks. Oliver did make some plays and was also credited with seven tackles. But the gut punch was when D.K. Metcalf beat him badly down the left sideline on a fourth-and-5 play for a 38-yard touchdown. It was a 14-12 game prior to that play and the Seahawks never really looked back after that score. Let's give some credit to Russell Wilson and Metcalf, too, for making an outstanding play. The Seahawks clearly thought they could take advantage of Oliver and the Falcons coverage on that play and did. For what it's worth, I thought Oliver had a solid training camp and he stood out in a number of practices, making nice plays back there. It's also one game with 15 more to go. Did that fourth-down play hurt? Sure, but Oliver wasn't the only one who made some mistakes on Sunday.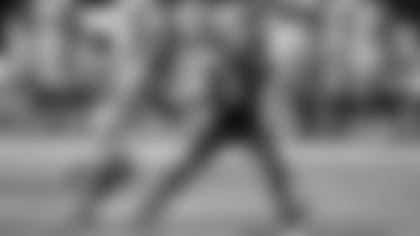 JC from Savannah, GA
Beek. These appear to be objective questions as we are off to a quick start on wasting another year of Matt Ryan and Julio Jones: Which team was better coached today? Does a well-coached team get caught by surprise when a great quarterback throws a basic screen pass? Doesn't a well-coached DB know to interfere or at least try to do so when he is beaten, and the receiver reaches up to catch the ball? Does a well-coached team leave a slow-footed quarterback stranded in no man's land with no safety valve on fourth-and-2? While I hope "it ain't so," as we head into a wicked schedule, if we start 2-5 or 2-6 does Arthur Blank face reality with regard to DQ and Thomas D?
Beek: OK, let's tap the brakes here, JC. You're already eight games into the season with this question and in full panic mode. Slow down. I get it. When teams lose it's only natural to want to put a magnifying glass on the mistakes and put it on blast with a hot take – that's what Twitter is for, right? One game and we're taking about heads rolling already. Amazing. It's one game, but it feels much worse to you, am I right? Here's my advice: Click this link and look at what happened in Week 1 here to the Falcons. It was a brutal loss (much worse than Sunday's loss to a very good Seahawks team) to a not-so-good division rival at home. But look at what happened following that game.
Branden from Jacksonville, FL
Hey Beek! Love the content. After watching this Seattle game I'm a bit confused on something. Falcons always plan on a fast start, but it seems they move the chains better when under pressure. Why is it we can move the ball so easily during crunch time but not start the game fast? I mean, maybe we need to use our two-minute offense in the first two minutes instead. Any idea how they can do better with that?
Beek: When the Falcons fed Todd Gurley the ball 10 times for 51 yards early on against the Seahawks did you really want to go to a hurry-up offense? When they were chewing up yardage and the clock (and making Russell Wilson a spectator on the sideline), did you want them in hurry-up mode? Probably not. But here's what you're neglecting to point out: When teams are behind late in games and start throwing and completing a lot of underneath passes, oftentimes it's because it's open – the defense is giving them that. Why? They're keeping the receivers in front, not wanting to give up the big plays or easy scores, Branden. The Seahawks were up 31-12 early in the fourth quarter and really were in control of the game at that point.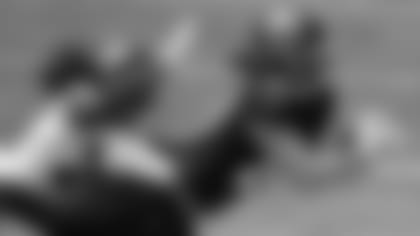 Filip from Switzerland
Hey Beek. New season, new questions. I felt like the game yesterday was like the first game in the last season. The Falcons really didn't play bad. The D was pretty good and made pressure especially in the first half of the game. But we again lost the game. So, I wanted to ask you what do we need to fix, until the game against the Cowboys?
Beek: First, let's give some credit where credit is due: the Seahawks are a good football team, and Russell Wilson is a special talent. The Falcons lost and made some mistakes in the process, but they did some things well against Seattle, too. I thought Takk McKinley and Grady Jarrett stood out on defense, especially in the first half. I loved how the Falcons featured Todd Gurley and the run game early in this one, too. I think we saw some flashes of what Hayden Hurst can bring to this offense. And, for the most part, I thought the offensive line looked solid (outside of a few plays a blitzing Jamal Adams made). The Cowboys will pose different challenges. I think Atlanta needs to decide what their identity is going to be on offense. Everyone likes to say they are a pass-first team because of their weapons on the outside, but I would like to see them commit more to the running game and get Hurst more involved in the passing game. Loosen things up inside and then take your shots downfield. On defense there were times when guys were caught looking the wrong way (Deion Jones on play-action TD) or were caught out of position (Isaiah Oliver on fourth-down touchdown) and the Seahawks capitalized (like good teams often do). There were also some costly penalties (Ricardo Allen's pass interference call).  They need to shore those things up. The good news is that all of those things should be easily correctable.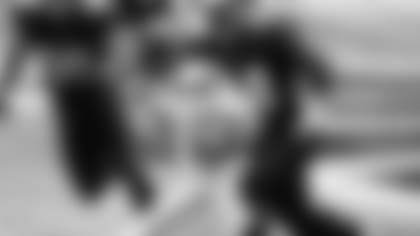 Jeroen from Hasselt, Belgium
Hey Beek. Thanks for giving fans a platform and most of all keeping us informed. Many people are saying we lost to a fantastic Russell Wilson. I say we lost due to our "special" plays. When we kept it simple we advanced or scored. But when we tried to do fancy stuff, we failed big time. (Except the onside kick but then again that already becomes simple for us.) Do you think the coaches wanted to show off too much due to the no pre-season? Or is this the new Falcons we can expect? Kind regards.
Beek: Hey, Jeroen. Again, the Seahawks are a good football team led by an exceptional talent in Russell Wilson, and this was a two-point game before things started to slowly get away from the Falcons in the third quarter. The Falcons made some mistakes late in the game and lost. Many times, as cliché as it may sound, games are decided by a handful of plays. Those fourth-down plays really changed the direction of this one. That was one game, with 15 more to go. The NFL season is much like a marathon filled with ups, downs and times where teams have to dig in during those pivotal moments. There's a ton of parity in this league, too. I think the Falcons will be fine and still expect them to win nine or 10 games.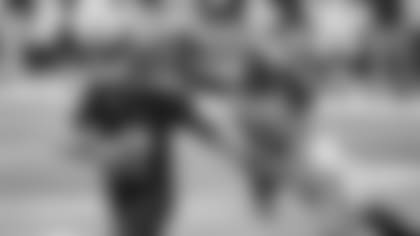 Christopher from Oceanside, CA
Beek!!!!! Frustrated Falcons fan here ... It was nearly borderline depressing watching our Birds' secondary struggle against DangeRuss and those Seahawks. I thought that fourth down TD to Metcalf was an absolute backbreaker. We NEED to do something about that secondary. I will say that I was very pleased with our D-Line and the pass rush/pressure they were able to put on Russell Wilson, however, when he was able to avoid the pressure, he absolutely carved up our secondary. We need to be able to get off of the field on defense. Their third down conversions were absolutely hurting us. Not giving up hope yet, and I don't want to see Quinn fired. Your thoughts?
Beek: I think it was one loss to a very good team and, for about three quarters I thought the Falcons had a more-than-decent chance at coming away victorious. But a few mistakes, especially on fourth downs, will doom most teams. If you make the plays, great. If not, ouch. Is it frustrating? Absolutely. As I noted above, there were some positives and a lot of things the Falcons can build on moving forward. I liked what I saw from the new additions – Todd Gurley, Hayden Hurst and Dante Fowler – I just want to see more now. It's their first game without ANY preseason games. There was bound to be some mistakes, especially against a very good team like the Seahawks. And c'mon, Russell Wilson is ridiculous against everyone. This season is just getting started and let's move on. MAILBAG
Do you have a question about the Falcons that you want answered? Ask a question here and it could be posted on AtlantaFalcons.com.
Go ahead, ask the Beek
Do you have a question about the Atlanta Falcons (or anything football-related) you'd like to ask Matt Tabeek? If so, hit the link. Please remember to include your home state (or country if you live outside the U.S.). Thanks for reading SFTB!