There's a lot going on right now in the world that's, well, not great Bob, but at least we can escape for a few minutes together here in this mailbag. I appreciate you guys, and your love and passion for the Red and Black. So, let's get to your questions now. Just remember that all opinions here are mine unless noted otherwise.
Levi from Frederick, MD
What do you think about picking up Raheem Mostert and having that one-two lunch we had when we had Freeman and Coleman? #RiseUp #BLM #Hope🙏
Matt: That's a lot of eating, Levi. I don't know about you guys, but that supposed dynamic duo of Devonta Freeman and Tevin Coleman was good in spots, but it wasn't like they were Franco Harris and Rocky Bleier. Regardless, to your question about Raheem Mostert. The 49ers running back has reportedly requested a trade because he doesn't like his current contract. Mostert, who led the 49ers with 772 rushing yards and scored 10 touchdowns in 2019, wants more money. He's also coming off a postseason in which he ran for 336 yards with five touchdowns, including a franchise record 220 rushing yards in the 49ers' 37-20 NFC title game win over the Packers. If you're Mostert, now is a very good time to negotiate a for a new deal or, in his case, request a trade. The Falcons are counting on Todd Gurley, Brian Bill, Ito Smith and Qadree Ollison in 2020, Levi. I don't see them trading for Mostert and negotiating a long-term deal with him. Why aren't you guys more focused on the offensive line? If they play up to everyone's expectations, the running game will be just fine.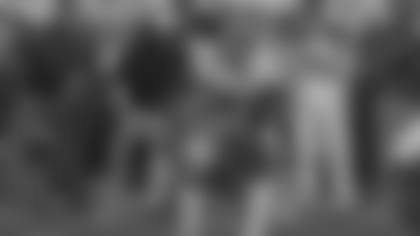 Jared from Phoenix, AZ
Hey Beek, pretty simple question here me and my brother were arguing about. Do you think A.J. Terrell will be asked to be a No. 1 corner or do you think he will just find his place in the mix?!?
Matt: I think when you draft a player in the top half (OK, in the middle) of the first round with the No. 16 overall pick, you're expecting that player to come in and make an immediate impact, meaning start. You don't draft a guy that high to be standing on the sidelines when the season kicks off. You don't draft a guy that high to be playing on special teams or in nickel packages only. No, the Falcons drafted A.J. Terrell to come in and start. Put another way, if he isn't starting, people will question the pick. And if the secondary is struggling and he's on the sidelines … yikes, that would not be good. No, the hope is Terrell comes in and solidifies that one corner spot and turns into a longtime starter. Will he be given that job right off the bat? No, he'll have to earn it. But when you're drafted that high, you'd better win that job. Oh, and try not to fight with your brother. In the end, family is everything.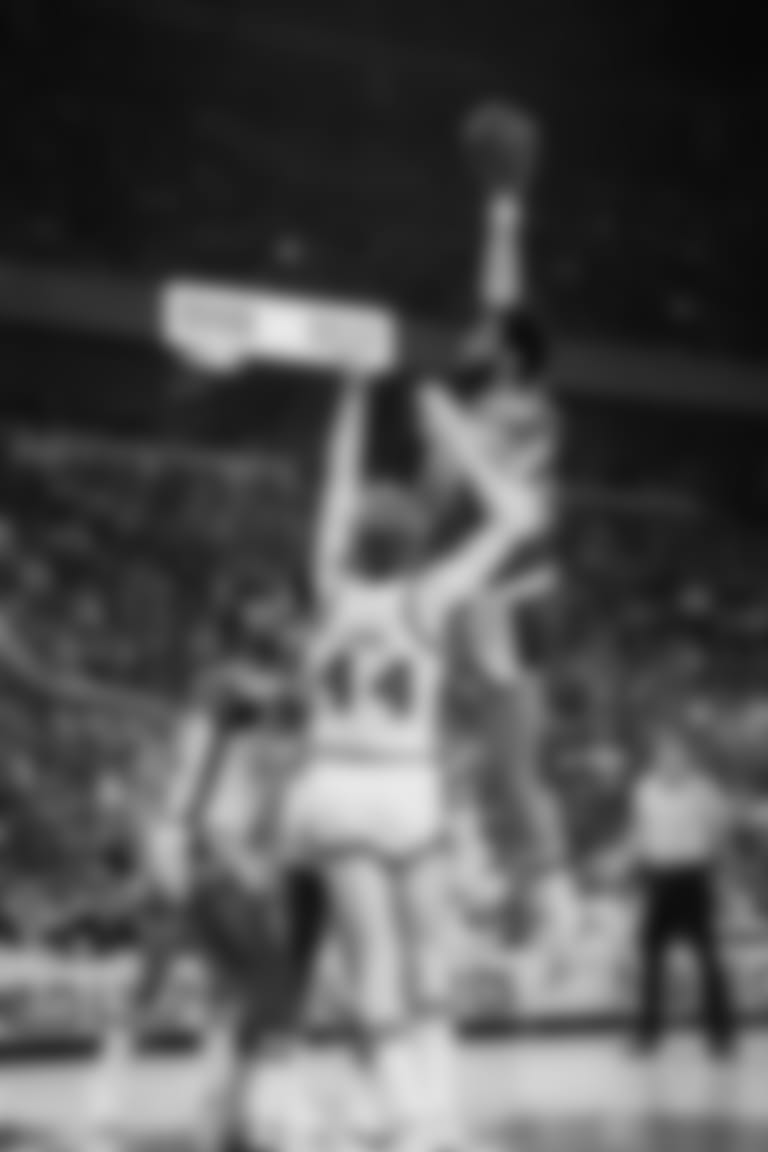 Mark from Thomaston, GA
Beek, Beek, Beek. Oh my lord. Love your stuff. Without you this site would be hurting. This is not so much for Falconites as it is a trip down Memory Lane. Your reference to Kareem Abdul-Jabbar and Tony Dorsett took me back to junior high. My best friend and I after school almost every day played one-on-one basketball on his front porch. The goal was the short wall over the front steps. Whenever one of us scored we'd bellow, "AllllCCCiiinnndorrrr" like UCLA's PA did! Yeah, I'm so old I knew Cassius and Lew before the Falcons were a twinkle in Rankin's eye. Keep up the great work, but quit tapping the brakes, us Falcon Fans need "Wide Open Throttle." Get nasty, stay nasty. Birds of prey, show no mercy.
Matt: My first thought was, that must've been one heck of a front porch, Mark. Haha! I don't remember him so much as Lew Alcindor – from his New York City and Milwaukee Bucks days – as I do those fantastic "Showtime" teams under Pat Riley with Magic Johnson, Michael Cooper, Jamaal Wilkes, Kurt Rambis and so on. Great memories for me, too. And for the record, no one – NO ONE – could defend the Sky Hook. To me, he's the greatest player in basketball history – high school, college and the pros – and it's not really a debate for me. And, yeah, Tony Dorsett was my guy in football and why I fell in love with the sport. But I'll spare y'all and won't gush over him … for now. As far as the Super Bowl talk goes, I just try to keep it real, Mark. A fast start would be refreshing and helpful, but there are some very good teams in the NFC right now. Let's get to the dance first.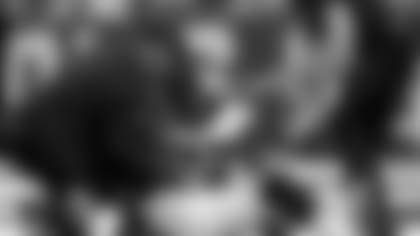 Matt from Granite Falls, NC
Greetings from a lifelong Falcon fan in the heart of Panthers country! Two observations: 1) The last few years, we seem to have been bitten hard by the injury bug (Keke, Rico, Tak, etc.). 2) Additionally, we've not always been the best at closing out games. I remember blowing a 20-point halftime lead in London a few years back ... and we all are painfully aware of how our last SB appearance ended ... (no jokes, please). Not trying to throw anyone under the bus, but are we missing something in the conditioning/ training arena? Or are these just the skewed observations from a long-suffering (albeit loyal) fan??? And thanks for all you do to keep us informed and reasonably grounded at the same time ... RISE UP!!!! P.S. And thanks for squashing all the negative Matt Ryan chatter!
Matt: The bottom line is football is a contact sport and when you have freakish athletes who extremely strong and fast cutting, colliding on the field – most times at unpredictable angles – injuries are going to happen. Regardless of the conditioning and diet, it's simply unavoidable, Matt. Are some teams better at it? Are some athletes in better shape than others? Do some players take better care of themselves? Do some players eat better? Yes, yes, yes and yes. But there are so many other factors that come into who wins and loses games. It's about matchups, schemes, individual effort, execution, lucky bounces and, well, health. Hope that helps.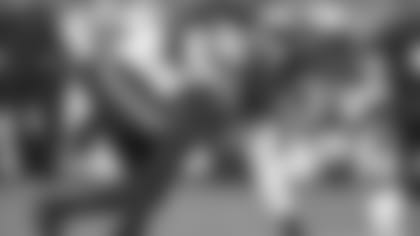 Arthur from Decatur, GA
Hey, Beek. What are your thoughts on bringing in another edge rusher, like former first-rounder, fifth overall pick, Ezekiel Ansah? He's No. 4 on the Lions' all-time sack list with 48. Your thoughts?
Matt: Ezekiel Ansah has had an up-and-down career and is coming off two fairly disappointing seasons (production-wise). Prior to that, he tallied 12 sacks for the Lions and he has a total of 50.5 in his seven-year NFL career. He's a free agent for a reason, Arthur. He's 31 years old and I'm not sure where he is health-wise. That could be a factor. Another reason could be money. Maybe he wants more than what's being thrown his way in terms of offers. I don't know. Maybe he's waiting to see how things shake out as we inch closer to (we hope) the 2020 season. And then there's the football side of it all. What does he have left in the tank? Does he fit scheme-wise? Those are questions that teams must answer (and more) when they look at guys like Ansah compared to who else is out there and available. He's 6-foot-5 and 275 pounds, has experience and knows how to get to the quarterback. If he checks all the aforementioned boxes for the Falcons, why not give him a look (if the price is right)? MAILBAG
Do you have a question about the Falcons that you want answered? Ask a question here and it could be posted on AtlantaFalcons.com.
Go ahead, ask the Beek
Do you have a question about the Atlanta Falcons (or anything football-related) you'd like to ask Matt Tabeek? If so, hit the link. Please remember to include your home state (or country if you live outside the U.S.). Thanks for reading SFTB!