The Falcons are just 17 days into the young season and are facing a must-win situation on Monday night against one of the best teams in the league in Green Bay. It's put-up or shut-up time for the Falcons, and everyone knows it. And no one wants to hear about moral victories at this point, either. So, here we are, and you've got plenty of questions. Let's get to them now. Just remember that all opinions here are mine unless noted otherwise.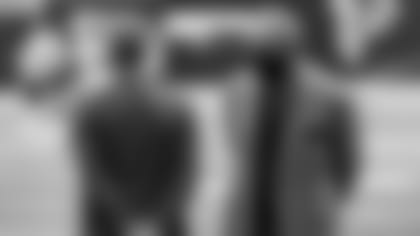 Jeff from Greensboro, NC
Beek, I love your article written after the game. Like you said, these last two weeks don't happen in the NFL. There's something deeper going on. It seems to be that thing is the ability of Dan Quinn and the coaches to adjust. When the game isn't going their way, they don't seem to know how to adjust and figure it out on the fly. Getting outcoached at the end of games keeps happening so although I like Quinn, I think Arthur Blank has no choice but to make a change right now. Thoughts?
Matt: Falcons owner Arthur Blank obviously believes in Dan Quinn and his ability to lead this football team. That was evident last December when Mr. Blank gave the coach and general manager Thomas Dimitroff a vote of confidence vs. making any sweeping changes. I personally think three wins in the second half of the 2019 season completely changed the way we viewed that team. As for right now, I think this team could (and should) easily be sitting at 2-1 right now. Unfortunately, it's not. As Bills Parcells says, "You are what your records says you are." The Falcons are 0-3 and are about to take on the best team in the NFC on Monday night. The season kicked off just 17 days ago from today. I think, being just three games in, you give this team and this staff all the support it needs to dig its way out of this hole. While no game is easy in the NFL, the schedule does look a bit easier following Green Bay. There's time to dig themselves out of this early hole. If they cannot do that, it's likely a different conversation at the end of the year. Remember, Mr. Blank said he expects this team to return to the playoffs in 2020. That's the bar.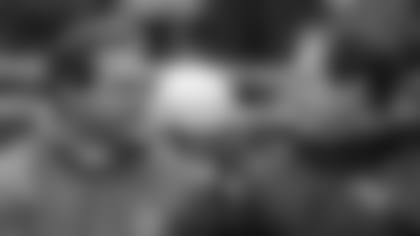 Mike from West Hartford, CT
Hey Beek, I can only imagine the messages you've been receiving since this most recent terrible loss. For one, I'm not the type of fan that leaves this team through its successes and obvious shortcomings. I love Dan Quinn, as a person, and all that he has done (Super Bowl berth, no comment needed about the outcome). We need some new, younger blood. As a lobbyist who makes deals that make my clients happy (referencing the Falcons fan base) I don't understand how we can't make the necessary structural/managerial changes to ensure that we can truly utilize the talent we currently have on this team. If I were Mr. Blank, I'd be lobbying the he** out of an up-and-coming college coach to take the keys of a sports car when we're playing like a station wagon. Love this team at the end of the day!
Matt: As I noted above, I think you have to give these coaches and these players a chance to dig themselves out of this 0-3 hole. We're 17 days into the season. Let's see what happens on Monday night. Since you – and a ton of other readers – keep bringing up "up-and-coming" college coaches and "hot names" in the college ranks, I want to point out something. Just because a guy wins as a head coach college doesn't mean he'll succeed in the NFL. There have been plenty of high-profile coaches who didn't fare so well in the NFL – Lou Holtz, Nick Saban, Chip Kelly, Bobby Petrino, Steve Spurrier, Butch Davis, Dennis Erickson, Al Groh and Ray Perkins come to mind. And as far as college coaches who've actually won in the NFL, the list isn't a very long one. Off the top of my head I can think of these guys:
Pete Carroll
Jim Harbaugh
Tom Coughlin
Jimmy Johnson
Barry Switzer
Dennis Green
Bill Walsh
Marv Levy
John Robinson
John McKay
Other names you could probably add to that list would include Dick Vermeil and Bobby Ross. If you can think of any I've missed (I'm sure there's a few), hit me up. My point is, college success does not equate to success in the NFL and so many of you get caught up in the flavor of the day or month.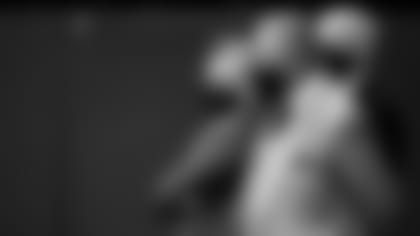 Jerry from Hinesville, GA
Hey Beek. Your article was spot on about changes and changes now. The fans are absolutely sick of the same ole post game speeches from DQ and the players. Those are beginning to sound like excuses. Honestly, nobody should be safe at this point. I want to see guys challenge each other and call out each other. Put that brotherhood crap to bed because it's a business at the end of the day. We are looking at being around $30 million over the cap in 2021, so there has to be some tough decisions made now. If that means we lose a few stars, so be it. I hurt for Mr. Blank, not financially of course, but how he has dumped $2 billion dollars and all his heart into this team. All he's gotten in return is heartbreak and a team that's now the laughingstock of the NFL.
Matt: As I noted above, Jerry, the bar has been set. I'm not privy to any inside information but I do think this team has a chance to play itself out of this 0-3 – and will be given every opportunity to do so. And, yes, some tough decisions will have to be made at the end of the year, just like every offseason for every NFL team. For now, though, Monday night is shaping up to be an extremely important game.
Johnnie from Clarks Summit, PA
What up Beek! It's deja vu all over again. I agree with your article, something has to change. Our offense has gotta stay on the field so our defense can catch their breath. We need more than a FG on a turnover. We need to make extra points and FGs. We need to make a stop when we know what's coming. I'm not for making coaching changes during the season but good lord someone please stop the bleeding. Thanks for all you do and Go Falcons!
Matt: I think you hit on an important point, Johnnie. Someone – anyone – needs to stand up and make a play in crunch time. I don't care what it is, who it is. Make a stop on third down. Force a fumble. Tip a ball. Something. But missed tackles, missed blocks, dumb penalties and bad throws will get you beat in close games. And that's on the players.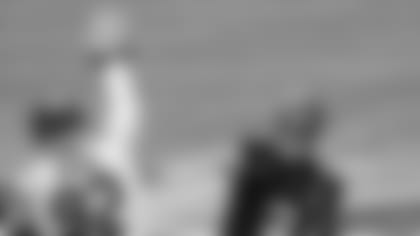 Ronald from Palm Bay, FL
I'm a 100 percent a Steelers fan, but I have a real liking for Matt Ryan and I still can't believe they lost in the Super Bowl with that lead. But three games into this season and there's still that problem of not finishing the game. Get a good defensive coordinator ASAP!!!! I wish Matt and the team the best.
Matt: Thanks for writing in, Ronald. It appeared the defense was on the right track during the second half of 2019. But, right now, they're giving up way too many chunk plays and not playing well in the red zone. And I'm not going to use injuries as an excuse because every single team in the NFL is dealing with those.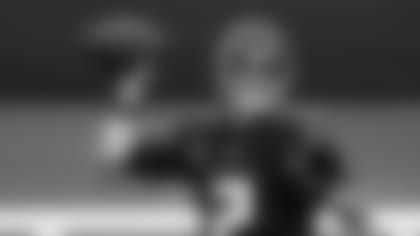 James from Gainesville, GA
When you said call it what you want and mentioned "Snake Bit", I go with that. And it is not just the defense. It has also gotten to Matt Ryan (Snake Bit). I could see it in his face last week before the game started and also this week before the game started. It was not a look of confidence. The pressure is all on him and he knows it, as he knows his defense can't get it done and he knows his running game can't get it done when the opponent knows you need to run. (The running came can do a little when it is opened up by the passing.) Matt has played pretty well, but his 4th quarter stats this year must be pretty abysmal. When Q4 rolls around, Matty Ice has become Matty Melt. Would you dare to publish his Q4 stats this year and prove me wrong or right whichever the case may be?
Matt: I don't think Matt Ryan is the problem, James. For some reason some of you are fixated only on the quarterback and not the 21 other players on offense and defense at any given time. I don't get it. But you want to see his fourth-quarter stats? Here you go:
vs. Seattle: 19 of 25 for 201 yards, 2 TDs, 1 INT
at Dallas: 6 of 9 for 70 yards, 1 TD, 0 INT
vs. Chicago: 3 of 11 for 31 yards, 0 TD, 1 INT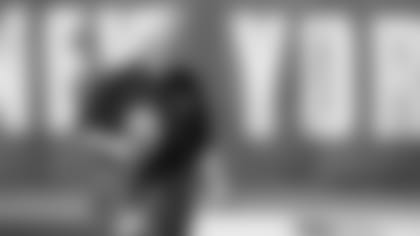 Shaun from Allenhurst, NJ
How you doing Beek? Hope all as well with you and your family. This is not a question but more of a comment. I wrote in last week, but I see my comment didn't make it in. This is back-to-back weeks we have choked away games with a 15-pt. lead and a 16-pt. lead in the 4th quarter. I know you always say Beek, "just remember that all opinions are mine unless noted otherwise," and I respect your position on that. But I tell it like it is. Like I stated last week our defense especially the secondary cannot stop anyone. The play calling in the 4th quarter was atrocious We were up 26-17 with 5:27 left in the game. We completely abandoned the run game. That is coaching. Like I said Beek quoting Bill Parcells, "you are what your record says you are" and we are the laughingstock of the NFL right now.
Matt: Good to hear from you, Shaun. Yep, you got it – you are what your record says you are – and the Falcons are 0-3. Here's the thing: No one cares how you lost games come December, whether they were close games or blowouts. All that matters is the "W" or the "L" and right now the Falcons are stacking up too many losses. The only way to change the narrative and to be relevant come playoff time is to start winning. No one will be laughing at the Falcons if they go into Lambeau Field and knock off the Packers. Will some fans criticize them and call them underachievers? Sure. It goes with the territory in sports. Winning changes everything and heals (most) wounds. I don't know what else to tell you except thanks for writing in and root like hell come Monday night if you're a true Falcons fan out there. MAILBAG
Do you have a question about the Falcons that you want answered? Ask a question here and it could be posted on AtlantaFalcons.com.
Go ahead, ask the Beek
Do you have a question about the Atlanta Falcons (or anything football-related) you'd like to ask Matt Tabeek? If so, hit the link. Please remember to include your home state (or country if you live outside the U.S.). Thanks for reading SFTB!