Welcome to Straight from the Beek! The Falcons are in full offseason mode and preparing for the 2020 season. With free agency and the draft approaching, you've got plenty of questions about what the Falcons will do and their needs. So, let's get to them now. Just remember that all opinions here are mine unless otherwise noted.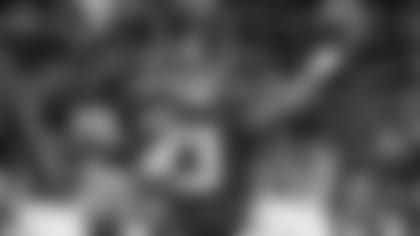 Gary from Atlanta, GA
Can the Falcons draft a quarterback with potential?
Matt: Well, Gary, I suppose they always could.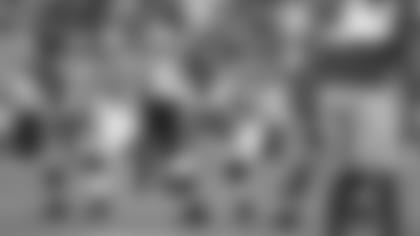 Mike from Newington, CT
Hi, Beek. My first time writing in as Connecticut's biggest Falcons fan since 1989. I have to say that we have lots of holes to fill, but I really have to go with the offensive and defensive lines. Games can be won or lost in the trenches. Our QB needs to stay upright and we need to make the opposing QB very uncomfortable. With that being said, come draft day, I hope they can fill either side of the line if there's someone available without "reaching." If not, another defensive back is a must, especially with Keanu's health status up in the air with major injuries the last 2 years. I'm hoping they able to re-sign Hoop, but I'm not holding my breath. I understand the business side and these guys want to get paid, given their careers can end at any moment. Thanks for all the great info.
Matt: Welcome to SFTB and happy new year, Mike! I think that even Falcons general manager Thomas Dimitroff would agree with you regarding the offensive – that it is still very much a work in progress. I think when rookie guard Chris Lindstrom was healthy and in the lineup, it was evident why the Falcons made him a first-round pick last April. And I also think that rookie tackle Kaleb McGary – who started every single game – improved as the season went on, which is what you'd like to see. However, the line offensive line play as a whole was inconsistent in 2019 when it came to pass protection (they surrendered 50 sacks) and in the run game as well. That must improve. I think the Falcons must find a way to improve the play at left guard and develop more depth up front. As far as how Keanu Neal's health and Austin Hooper's contract negotiations play out, only time will tell. I'm hoping for the best possible outcome for both players.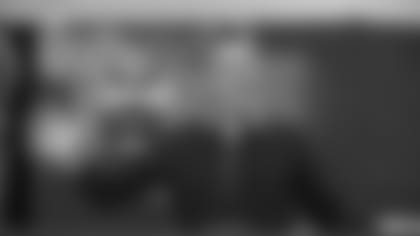 Willie from Savannah, GA
Hey, Beek! Huge fan here from Savannah. I've been reading your answers for a while now and I finally decided it would be the appropriate time to ask a question myself. As T.D. said before, we're going to be in cap hell, which means these next couple seasons will probably be the best years we have to try to make a push for the Lombardi before we possibly end up going through a period of rebuilding. With that being said, what do you think will be different about the motive next season compared to years prior?
Matt: Thanks for reading, Willie. Let's be clear about one thing right off the bat: Falcons GM Thomas Dimitroff said just the opposite regarding the salary cap. When asked about the Falcons' situation on Dec. 27, Dimitroff said that he was "not concerned about it being a situation where we are going to be in what has been perceived out there as cap hell. It's not the case at all." In fact, Dimitroff said that the Falcons "will accomplish what we need to accomplish to continue to bring the right players in here to be a contender." So, based on that comment alone, I'd say that Dimitroff expect the Falcons to be contenders and in position to make a run at the postseason this time next year – and that's exactly what you want to hear the GM saying.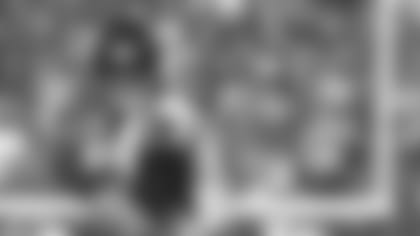 Michael from Florida
Hey, Beek. I don't have a question this time but more of an idea that I hoped you could expound upon. All year I've seen "fans" of this team hating on Matt Ryan for his performance and I just don't understand why. I mean the guy threw for over 300 yards 11 times this year, only had two games all season with a passer rating under 78.5, and threw for nearly 5,000 yards, 26 touchdowns and 14 interceptions. Oh yeah, all while being sacked 48 times. Fans of this team should be extremely happy about the consistency of our QB and think more about the other aspects of the team that could be improved. Just wanted to hear your thoughts.
Matt: The offensive line surrendered 50 sacks this past season (Matt Schaub was sacked twice in his lone start) and that's entirely too much, Michael. When you factor in QB hits and hurries, that's making it tough for your starting quarterback to produce – yet, Matt Ryan did. In fact, he's been producing at a high level for the last 12 seasons and has only missed three games (which is simply ridiculous). Look, I'm not going to go through all of Ryan's career numbers and stats (you can look at them here), but he was not the problem with this offense in 2019. The Falcons need to play much better up front and the running game has been inconsistent over the last two seasons. Those are much bigger issues, but for whatever reason some fans want to blame Ryan. I don't get it.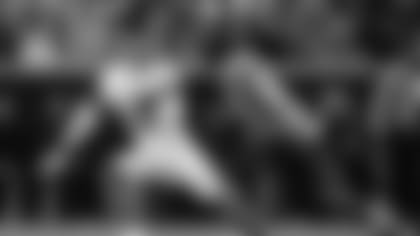 TJ from College Park, GA
Hey, Beek. Love the column and all the great insight you give to us fans. With the Falcons' season behind us, it's time for everyone's new favorite pastime: 'Endless Mock Drafts and Speculation.' So, I thought I'd throw some questions your way. We saw a lot of ups and downs from the O-line this year. I like Kaleb McGary's run blocking but watching him pass block on that island by himself wasn't always pretty. What do you think about moving him inside, where his strengths could really shine, and drafting a tackle early? Also, with the cap being what it is, there are going to be some tough cuts ahead. I'm speculating De'Vondre Campbell might be one of them. If that ends up being the case, any linebackers you like in the draft for our Falcons?
Matt: Thanks for the kind words, TJ. I'm glad you brought up the mock drafts because I will be unveiling my first one of the draft season next week – so be on the lookout for that. As far as moving Kaleb McGary inside, I don't see it happening. I think the Falcons like how the right side of that offensive started to come along as the season progressed. They just need to solve the left guard position (maybe Matt Gono?) and develop more quality depth along the offensive line. Yes, like a lot of teams, the Falcons will have to make some tough personnel decisions before and during free agency, beginning with their own players. I won't speculate on who at this point. As far as linebackers in this year's draft class go, I'll throw two names I like your way – Oklahoma linebacker Kenneth Murray and Wisconsin's Zack Baun. I could see both players going in the mid- to late-first round, too.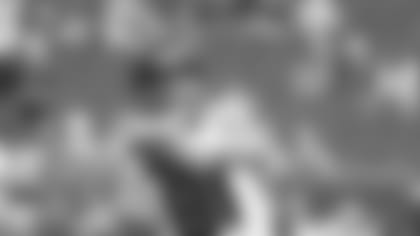 David from Atlanta, GA
Beek, since we will have a couple of major free-agent decisions to make, who would you keep, De'Vondre Campbell or Austin Hooper? Is there any possible way to keep both without breaking the bank? Keep up the good work!
Matt: The short answer to your question is that there is always a way to make it work when it comes to the salary cap, but … at what price? When it comes to De'Vondre Campbell or Austin Hooper, a number of things will come into play. Is there a mutual interest in both sides to stay? Will (or can) the Falcons create enough cap space? What will the market be like for their respective positions (how much money would they command on the open market)? Sometimes players test the open market and opt to re-sign with their original team. You just never know what kinds of twists and turns will come down the pike. Players only have so many opportunities to cash in and I can't blame anyone for getting as much as they possibly can – they've earned that right. And teams have to decide how much they think a player is worth. Sometimes that gap is just too wide to work out a deal, David. Hope that makes sense. MAILBAG
Do you have a question about the Falcons that you want answered? Ask a question here and it could be posted on AtlantaFalcons.com.
Go ahead, ask the Beek
Do you have a question about the Atlanta Falcons (or anything football-related) you'd like to ask Matt Tabeek? If so, hit the link. Please remember to include your home state (or country if you live outside the U.S.). Thanks for reading SFTB!
Can Falcons carry momentum into 2020?
The Falcons capped 2019 with a 6-2 run and a four-game winning streak, but will it spill into the 2020 season? Matt Tabeek and Dave Archer break down the season-ending win over the Bucs and some of the positives heading into the offseason on the latest episode of Falcons Audible presented by AT&T.