Hopefully your Christmas shopping is done and you're sitting by the tree sipping some eggnog – and reading this special holiday edition of Straight from the Beek!
The Falcons, meanwhile, are getting ready to close out the regular season with a showdown down in Tampa Bay against the Buccaneers on Sunday. With a fourth-straight win the Falcons would finish 2019 on a 6-2 run, and that would cap a remarkable turnaround from that 1-7 start to begin the year.
With one more regular-season win, the Falcons would also notch their 89th win of the decade, which would also cap the most successful 10-year run in franchise history.
2010-19: 88-71 (55.35 percent)
2000-09: 75-84-1 (47.19)
1990-99: 72-88 (45.0)
1980-89: 57-94-1 (37.83)
1979-79: 60-81-3 (42.71)
1966-69: 12-43 (21.82)
While you chew on that, I'll head on over to my inbox. There are plenty of questions and comments about the Falcons, the offseason and more, so let's get those now. Just remember that all opinions here are mine unless otherwise noted.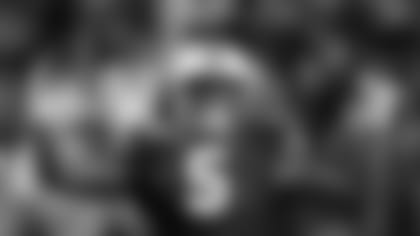 Daryan from Oakwood, GA
Hey Beek, Daryan here and hope all is well. Matt Ryan and Julio Jones still playing at a phenomenal level, I really see that. With the offseason coming around, what draft picks besides an offensive lineman do we need? Which offensive lineman might look really good? Julio and Matt Ryan have continued to play at a high level and I like Dan Quinn – I don't want him to go because despite the start of the season, he has been persistent in improving the team. What coaching changes can be done and how can offense and defense perform well overall next season? Thanks, Beek. Merry Christmas and happy new year. Rise up!
Matt: I really think the Falcons need a difference-maker coming off the edge and the Falcons will likely be in the market for a defensive end or two this offseason. There are a number of highly touted defensive ends coming out this year, including Chase Young and A.J. Epenesa. I think they could (and should) look at bolstering the defensive line. A couple of names that stand out there include Derrick Brown and Julian Okwara. I could be wrong here, but I don't think they'll take an offensive lineman until later Day 2 or Day 3 of the draft. And I also agree with you on Dan Quinn. You can read what I wrote about why I think continuity is important here. Thank you, Daryan. Merry Christmas and happy new year to you, too!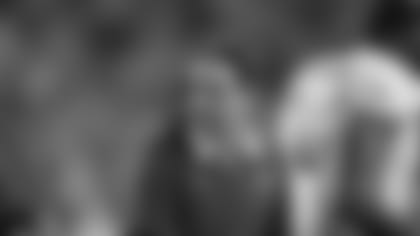 Taylor from Statesboro, GA
Do you see Arthur Blank giving Nick Saban a phone call after the last game? What are the chances of Saban coaching the Falcons?
Matt: I really don't, Taylor. That's just my honest opinion.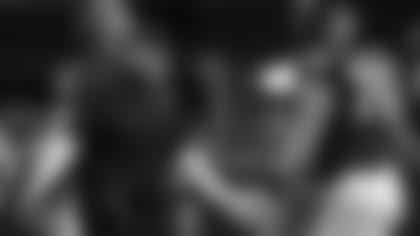 Brandon from Atlanta, GA
Being a PSL holder, I am very frustrated as expected anytime you have a losing record and eliminated from the playoffs halfway through the season. As much as I hate to say this, I think it is worth giving Dan Quinn another year; not sure of the same with Thomas Dimitroff because he has shown to over value in-house players time again. I also think it would be smart to consider rebranding the team starting with the uniforms. We switched to the current logo to reflect the speed and new-age style of play from Michael Vick. That hasn't been our identity. I think it'll help some fans who have found this franchise stale in the last couple of years. The Falcons have had the most turbulent relationship with the city's fanbase, more than any other pro team. We need a new approach.
Matt: As I noted at the top, the Falcons are about to conclude the winningest decade in franchise history, and I don't believe in changing coaches simply for the sake of change. I think Dan Quinn has done a solid job during his relatively short tenure so far here in Atlanta. I've pointed to a number of examples now of why continuity with the head coach is important. Last Thursday (SFTB, Dec. 19), I asked readers here where do you think the Saints would be without Sean Payton as head coach, noting when the Saints finished 7-9 for three straight seasons, from 2014 to 2016. I also used the Steelers as an example back in November (SFTB, Dec. 14), when I noted that Pittsburgh has only had three head coaches since 1969 – and while the Steelers have won six Super Bowls, they've also had their fair share of ups and downs in the process. I think part of the reason why the Falcons have been relatively successful this decade is because they've continued to draft well and get early contributions from those picks – and that's a credit to Thomas Dimitroff, Brandon. We know this team is capable of winning and Quinn made some bold decisions with his coaching staff that have paid off. As far as the uniforms go, I am on the record of being all in favor of a change. My favorite Falcons uniforms were the ones Deion Sanders wore during his rookie year, but I'm with you – it's time for a new look or even a tweak.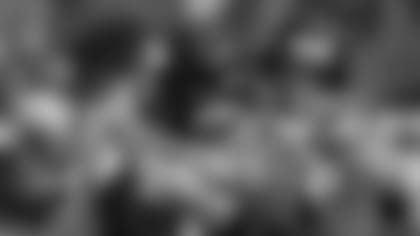 Sloane from Melbourne, Australia
G'day Beek. It is always fun to watch your team win games of football. It was especially great to see the old form of Ryan, Jones and Freeman owning the field. I was still half asleep when I started watching the game, did one of the reporters say something about rumours that Falcons could leave Atlanta? Please say it ain't so and I was dreaming.
Matt: Yes, it was definitely fun to see Matt Ryan, Julio Jones and Devonta Freeman out there dominating on offense once again. And, yes, you were definitely hearing things, dreaming or getting bad information because that's not happening, Sloane.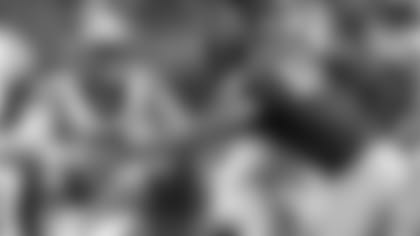 Justin from Indianapolis, IN
Just a few things. I think we should re-sign Vic Beasley at least on a one-year prove-it deal. And we should keep our coaching staff. I think our biggest problem was chemistry and getting on track. I feel like one more year is deserved. What are your thoughts?
Matt: Well, the Falcons picked up Vic Beasley's fifth-year option and he has been playing on a prove-it deal in 2019, Justin. He's set to become an unrestricted free agent in 2020 and, as we all know, productive defensive ends are hard to find and expensive to keep. After tallying a league-best 15.5 sacks in 2016, Beasley's production dropped considerably. In 2017 and 2018, Beasley registered just five sacks in each of those seasons. This season – especially during the second half – he's turned it on and is two away from double-digit sacks. He's also tallied a career-best 40 tackles and 12 QB hits. At this point, Beasley might want to test the market and see what he can command. Who can blame him? But you never know, and maybe there is a scenario where he could be back in a Falcons uniforms next season. I'd be surprised if that happened.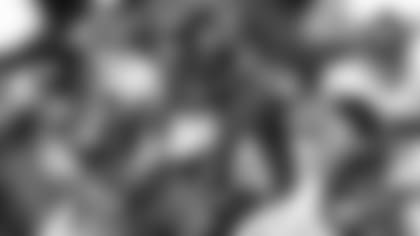 Jerry from Statesboro, GA
Hey Beek. Vic Beasley has been playing a lot better since the bye week. In your opinion, is it enough to re-sign him or is the risk not worth the reward? Russell Gage is proving he belongs on the field. What does this mean for Justin Hardy? Since the return of Chris Lindstrom, Devonta Freeman has improved. Is it too little too late or will he be a cap casualty? With all this winning of late, we have dropped in the draft order. Do you think this has an effect on who we will target with the first pick if the kid from Iowa is off the board? If so, I like Kinlaw from South Carolina and Brown from Auburn. Your thoughts?
Matt: You always manage to squeeze in six or seven questions, Jerry. Well, I answered the Vic Beasley question above. He's destined to hit the open market and, if so, I think there's a very good chance he'll be playing in a different uniform next season. Defensive ends – especially young and fairly productive ones – are in high demand in this league. I agree with you on Russell Gage, too. I think he's done enough to earn that No. 3 receiver spot behind Julio Jones and Calvin Ridley. Justin Hardy is set to become an unrestricted free agent in 2020, too. I think it's too early to tell what will happen with Devonta Freeman, but his contract runs through the 2022 season. As far as the draft goes, I'd be fine with a defensive lineman in the first round, Jerry. I like Derrick Brown quite a bit, but I think Javon Kinlaw could be a mid-first pick, too.
Go ahead, ask the Beek
Do you have a question about the Atlanta Falcons (or anything football-related) you'd like to ask Matt Tabeek? If so, hit the link. Please remember to include your home state (or country if you live outside the U.S.). Thanks for reading SFTB! MAILBAG
Do you have a question about the Falcons that you want answered? Ask a question here and it could be posted on AtlantaFalcons.com.
Kaleb McGary on 'Welcome to the NFL' moments