The offseason started some time ago for the Falcons but, now, with the Super Bowl officially in the books, it's definitely "game on" for 2020. And now that the Falcons have made it official in regard to where they stand with at least one position (defensive end), it's pretty clear they will be addressing that during the offseason. In the meantime, you've got plenty of questions and comments, so let's get to them now. Just remember, that all opinions here are mine unless otherwise noted.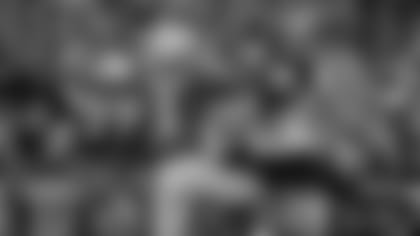 Paul from Tulare, CA
What's goin' on, Beek?! Super Bowl is over (poor Mr. Shanahan) and now, as a fan, I have turned my mind to the offseason. I have two questions for you, boss. Now Mr. Dimitroff has talked corners recently so let's talk corners. This draft is loaded with talent at the position and I can see us taking a Day 1 or Day 2 in April. Any word of who the Falcons are eyeballing? Who did they take a liking to at the Senior Bowl? I, myself, want a big man to play next to Grady Jarrett. Not as a writer, but as a fan, who would you be interested in drafting? Thanks, Beek, until next time.
Matt: It was a very entertaining Super Bowl – and that's what you want to see as a fan – but a tough ending for Kyle Shanahan and the San Francisco 49ers. Give all the credit to the Kansas City Chiefs, though, for not quitting and pulling it out. I know on different occasions that Falcons general manager Thomas Dimitroff has specifically mentioned how much he likes the cornerbacks and offensive linemen in this current draft class. Dimitroff hasn't mentioned anyone by name, but all you have to do is look at the top prospects at each position and you'll have an idea of who he is talking about. Was it a smokescreen? I don't think so at all. If it's a big man you'd like to see next to Grady Jarrett, I'm sure you're extremely high on Derrick Brown then, the defensive tackle out of Auburn. As for me, I would really like to see the Falcons draft an impact player on defense – someone who makes plays on the field and has a strong voice (not just a loud voice; there's a difference) in the huddle, on the practice field and in meetings. That guy can play defensive end, defensive tackle or cornerback. But find me a playmaker, a difference-maker … a war daddy. Get me that guy.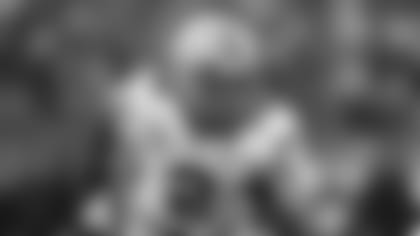 Kristian from Denmark
Hey Beek. I am a Falcons fan from Denmark (Europe) since 1998. I have a couple of questions. Do you think Chase Young is a guy that Thomas Dimitroff would be making a HUGE trade to get, as he did with Mr. Julio Jones? And do you think we have the personnel we need at the O-line? I mean, they might just need a bit more playing time together, to get it right ... And btw, to the so-called fans that think we need a new QB ... Are you kidding me??? Matt Ryan is a top 6-7 QB in this league. Regards from Kristian.
Matt: Thanks for writing in and for remaining a loyal fan, Kristian! Just curious, have you ever seen the Falcons play in person? OK, to your question and comments. I think Chase Young is the real deal – as close to a sure thing in the draft as it gets. I also think he'll be off the board in the first two or three picks. Who knows, maybe the Cincinnati Bengals will shock us all and take him No. 1 overall, but I doubt that. Would Falcons GM Thomas Dimitroff make a bold move and trade up from the No. 16 spot to get Young? Well, the Washington Redskins currently hold the No. 2 pick and would probably want a lot in return (if they even wanted to trade down). Do the Falcons have enough ammunition to move up? I suppose they could amass enough picks (and/or future selections) if the Redskins were willing, but is that the right move for Atlanta, a team that has several areas it needs to address? Does acquiring one player solve the back-end issue in the secondary? Does acquiring Young and using whatever Day 3 picks are left fix the "hole at left guard"? What about the running game? What about depth? We've seen what injuries can do to a team – and if there's not adequate depth – the past couple of seasons. No, I'm not in favor of trading up if it means giving up too much and mortgaging the future. If anything, I'd like to see the Falcons acquire more Day 2 picks – in rounds two and three. I think there's some nice value there, and they need players, Kristian. As far as Matt Ryan goes, the Falcons are not moving on from him and wouldn't consider it. Franchise quarterbacks are hard to find and it's much harder to find a sure thing at that position even when you're sitting there at the top of the draft with a 3-13 record. Joe Burrow, Justin Herbert and Tua Tagovailoa look like solid prospects, but they'll likely go to teams with a lot of issues and devoid of talent of several positions which will affect their immediate success. There's a reason why they're picking so high. The Falcons have talent in key spots but have some holes to fill. Quarterback is not a need. Ryan is productive and is a proven winner. But there's the issue of his contract, folks (check out what it could cost to part ways sometime). He's not going anywhere, nor should he. The anti-Ryan faction out there takes zero time to look at the salary cap and does not even consider the long-term (and paralyzing) affect it would have on the team ... yet calls me a Ryan apologist. It's comical.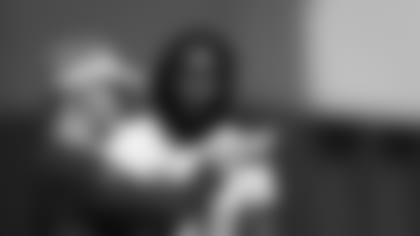 Casey from Fresno, CA
Hey Beek, thanks for taking the time to do this for the Falcons fans. My question is about Dirk Koetter. With a balanced offense being so important to DQ, and with our lackluster 2019 running game, why should we be confident Koetter can right the ship? His history calling plays doesn't provide much evidence that he can put together an efficient plan for running the football. What are your thoughts on this, and do you think DK can improve the balance of this team? Take care, dude.
Matt: When you look at the offense and what went wrong at times or in key situations, it wasn't so much the play-calling that was an issue, in my opinion. It was the execution and, really, lack of it. I've said this over and over (and it's a bit of a football cliché), but it all starts up front and in the trenches. The Falcons have not fixed the offensive line yet. They made some great strides in acquiring Chris Lindstrom and Kaleb McGary – two players who I think will develop into quality starters – but it's not a finished product by any means. Lindstrom missed most of the season but played well for the most part when he was in there. McGary took his lumps at times but shows promise. And left guard? I'm not going to sugarcoat anything; it's still a problem. Put it all together and combine it with inconsistent play at running back and, well, therein lies the biggest problems with the offense in 2019 – and I don't care who was calling plays. Seriously. They've got to solidify the left guard, bolster the depth and then that unit (knock on wood) must stay healthy and continue to develop. On top of that, they've got to get the running game going. Here comes another cliché for you … but a quarterback's best friend is a strong running game and the Falcons haven't had a consistent run game for the past two or three seasons, Casey. Devonta Freeman came back last season and, at times, look like his old self. But it just wasn't there on a consistent basis. Now, would Dirk Koetter like some of those play-calls back in 2019? Well, I'm sure every coach might have a few of those. I'm not saying he was perfect by any means. But I do think the Falcons need finish the deal up front and it must be a priority. Then, and only then, can they start to breathe some life into the running game.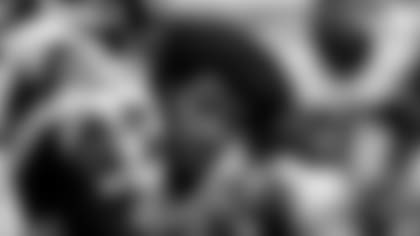 Shaun from Allenhurst, GA
Beek, my dude, what's going on brother. With the Falcons officially announcing that they will not re-sign Vic Beasley I wasn't surprised. He was just not producing over the past three seasons. Even though he came on strong in the second half of last season with 6.5 sacks to finish with eight for the season, 18 sacks in in three years is not going to get it done. We need production off the edge in the worst way. Wish Vic nothing but the best in his future. Thanks, Beek.
Matt: Well said, Shaun. And that's about all you can say.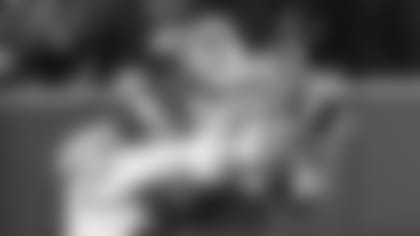 Lucas from Terre Haute, IN
Hey Beek, love your work and your ability to answer the same questions repeatedly and not lose your mind. My question is pretty easy. Am I really crazy for thinking it may be great idea for the Falcons to take a CB/S very early in the draft, even at 16? I understand that getting an edge rusher is on everyone's minds but even the best pass rush can't get there if not given the time. I like Isaiah Oliver and am really impressed with Kendall Sheffield but with the possibility of Ricardo Allen not being healthy and Keanu Neal's inability to avoid injury our secondary really worries me. It looks good on paper having Damontae Kazee as our nickel corner until he's forced to play safety and then we're struggling to cover anyone. I just like the idea of a DB at 16, what say you Beek?
Matt: Regarding your first comment (and observation), thank you and who says I haven't? Haha … No, you're not crazy at all thinking about a defensive back at 16. I know I'm full of football clichés this morning, but you can't have too many capable defensive backs in today's pass-happy NFL. Without digging up a bunch of not-so-great stats, we all know that the Falcons secondary gave up too many big plays last season, especially in the first half of the season. Yes, they tightened things up on defense down the stretch, but they just didn't get to the quarterback enough and force a ton of interceptions overall. Forcing the quarterback to hold the ball – even a second longer – makes such a huge difference for the defense. If the Falcons have an opportunity to draft a difference-maker at cornerback – a guy who possesses strong coverage skills, has a knack for breaking up passes and picking them off, too, well I'm all for taking that guy. MAILBAG
Do you have a question about the Falcons that you want answered? Ask a question here and it could be posted on AtlantaFalcons.com.
Go ahead, ask the Beek
Do you have a question about the Atlanta Falcons (or anything football-related) you'd like to ask Matt Tabeek? If so, hit the link. Please remember to include your home state (or country if you live outside the U.S.). Thanks for reading SFTB!