The Falcons are just days away from their final preseason game of 2019 – a Thursday night tilt against the Jaguars down in Jacksonville. Well, we know one thing: one of these teams will pick up their first preseason win of the year … unless it ends in a tie. Regardless, there's a lot on the line for several younger players and rookies. And let's help the Falcons get plenty of opportunities to kick some field goals, too. Just sayin'. For now, let's get to your questions. Please remember that all opinions here are mine unless otherwise noted.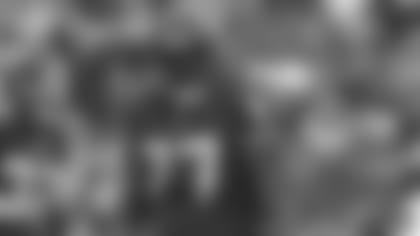 Ronnie from Jackson, GA
Beek, I am on the same page with you on both running backs and defensive linemen predictions, but I have a question. Are you saying we can keep Ra'Shede Hageman for two weeks (protect him from other teams) but still have 53 other players on the team before final decision on him after the suspension is over?
Matt: Yes, that's what I was told, Ronnie. If Ra'Shede Hageman makes this team, he would still have to sit out a two-game suspension and would not count against the 53-man roster. The Falcons will then have to make a decision on Hageman following the Week 2 game against the Philadelphia Eagles. That's why I have him listed there on my position group predictions. I think he's on the bubble as of right now. If you haven't checked out my roster predictions, please do so. I'll be rolling out three more position groups later today. If you're on Twitter, I'll be posting them on my timeline. Here's the schedule.
Aug. 26: Running backs (4)
Aug. 26: Defensive line (10)
Aug. 27: Cornerbacks
Aug. 27: Offensive line
Aug. 27: Tight ends
Aug. 28: Safeties
Aug. 28: Linebackers
Aug. 28: Receivers
Aug. 29: Quarterbacks
Aug. 29: Special teams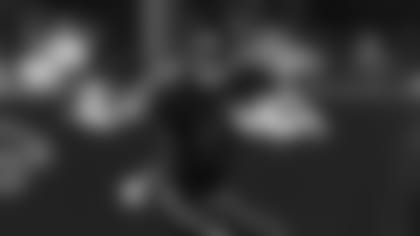 Daniel from South Hill, VA
No Color Rush uniforms this year?! What gives?!
Matt: Nope. And the Falcons didn't wear them last year, either. They're no longer obligated to, Daniel. Personally, I won't miss them and I'll leave it at that. For whatever it's worth to you, most fans prefer the black throwback jerseys and pants. And in case you're reading this and haven't seen the 2019 uniforms schedule yet, you can check it out right here.
Henry from Monroe, WA
I agree with your four choices for RB but I would reverse the order for sure. There's no way in hell Freeman should be No.1. He's a scat back. Average RB, pretty good receiver but can't block for anything. He just stands there and watches the tackler run right by him without even trying to get his way.
Matt: Whoa. Forget tapping the brakes; time to stop the car and take deep breath, Henry. Devonta Freeman is the lead back in this offense and there's really not a debate at this point. If he can remain healthy on the field for all 16 games, that's huge for this offense. In fact, I think Freeman is going to be the key to this team's overall success in 2019 – I wrote about it back in late May. He's a difference-maker. As far as the other backs currently on the roster, I think they each being something different to the table. It'll be interesting to see how they fare in the final preseason game and what direction the coaching staff ultimately chooses to go in.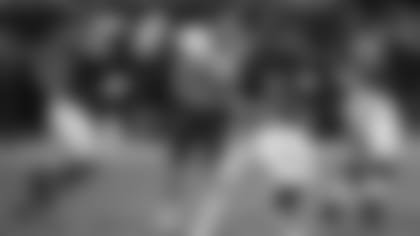 Alex from Dallas, GA
Hi, Matt. First let me say, the insights you provide are always very encouraging! My question is related to the offense. With Dirk Koetter picking up the reins as offensive playcaller, is it too soon to expect a comeback season for our offense reminiscent of our Super Bowl run? Look at the explosive plays Tampa Bay had last year with two different QBs. With the talent we have at our skill positions, I am excited.
Matt: I think you should be excited, Alex. The Falcons have fantastic skill-position players in Julio Jones, Mohamed Sanu, Calvin Ridley, Devonta Freeman, Austin Hooper and, of course, Matt Ryan leading the charge. This offense's success will come down to the offensive line and, as I mentioned above, having Freeman back out there for a full season again. They've got to do a better job protecting Ryan (he was sacked 42 times last year) and opening holes for the running game. If they can do that, I expect big things from this offense.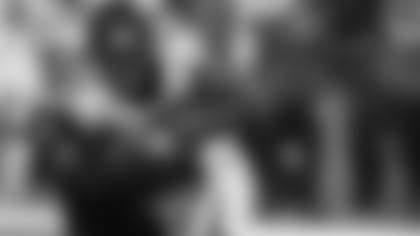 Kadon from Valdosta, GA
Is everyone healthy and ready to beat the Saints?
Matt: The Falcons play the Saints on Nov. 10, exactly 75 days from today, Kadon. A lot can (and will) happen between now and then for both teams. Winning division games are important, but let's put that one on the backburner for now, shall we? Right now this team is trying to figure who will be on the 53-man roster at this point. For all we know, one or two of those players might not even be in Falcons uniforms at the moment. Let's get through this final preseason game against the Jaguars Thursday night unscathed first.
Predictions, stories behind the comeback and ... manscaping?!?
The latest episode of Falcons Audible podcast it out and it's a must-listen for Falcons fans. Keanu Neal and Ricardo Allen joined me to talk about their comeback stories, the 2019 season, what's different playing defense with Dan Quinn as the defensive coordinator – and we had a little fun playing some word association (I finally got Keanu to crack!). Check it out.
To listen and subscribe to the Falcons Audible podcast: MAILBAG
Do you have a question about the Falcons that you want answered? Ask a question here and it could be posted on AtlantaFalcons.com.
Do you have a question about the Atlanta Falcons (or anything football-related) you'd like to ask Matthew Tabeek? If so, submit it here. Please remember to include your home state (or country if you live outside the U.S.). Thanks for reading SFTB!