Welcome to Straight from the Beek! The rookies kick off their minicamp today and we'll get our first look at all of them over the next two days, including the 2019 draft class. In the meantime, you've got plenty of questions – so let's get right to them. Just remember that all opinions here are mine unless otherwise noted.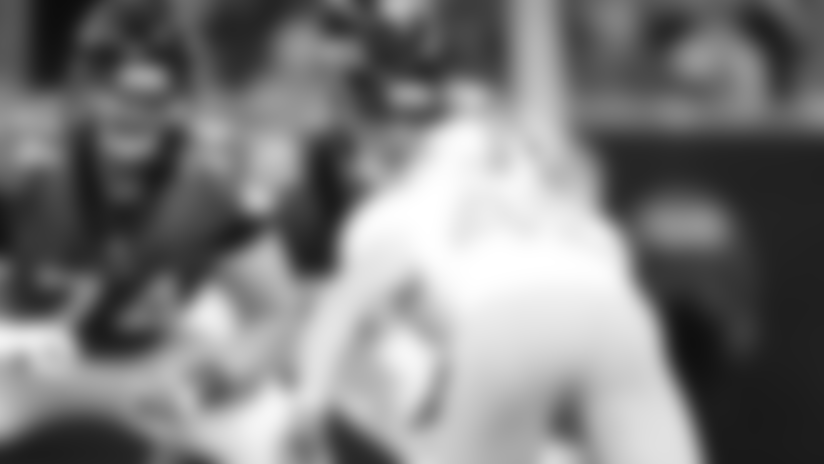 Isaac from Athens, GA
So, I must admit that I was a little perplexed about signing two starting guards in free agency and two offensive linemen in the first round of the draft, but I am 100 percent on board the longer I've thought about it. Do you think that our jumbo package could consist of Jake Matthews, James Carpenter, Alex Mack, Jamon Brown, Chris Lindstrom, Kaleb McGary, Ty Sambrailo? I might start loving third-and-1 again. Just saying.
Matt: That's quite a jumbo package. To be fair, Isaac, we haven't seen any of these new faces take a meaningful snap yet. Obviously when you draft two players in the first round, the expectation is that both players will make an immediate impact and start. When I made an early guess at the offensive starters on April 29, I penciled James Carpenter at left guard, Chris Lindstrom at right guard and Kaleb McGary at right tackle. It would not surprise me at all, though, to see Ty Sambrailo (pictured above) start the season at right tackle before giving way to McGary. Regardless of who ends up starting, the Falcons will be bigger, younger and (hopefully) nastier up front. That's what Dan Quinn said he was looking for following the season.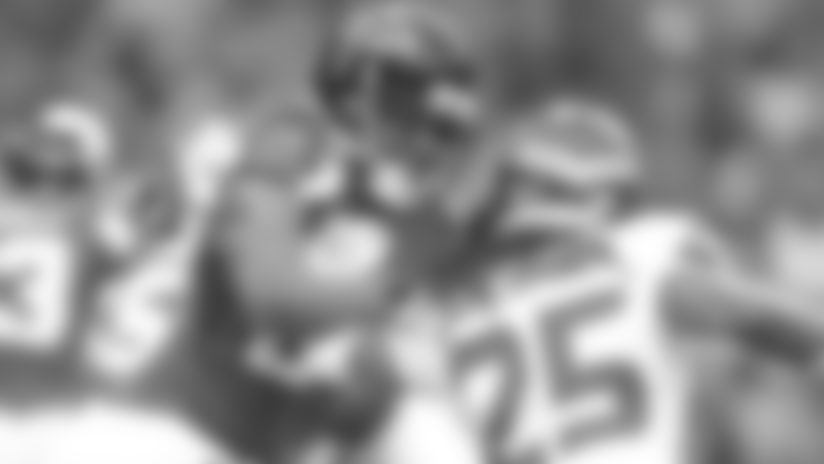 Brodie from Castleton on the Hudson, NY
Hey there, Beek. Long time, first timer repping the Dirty Birds up here in the North! A little out of the blue with this one, but Roddy White is one of my all-time favorite Falcons and a big reason I became the crazy passionate fanatic I am today. Obviously still a few years away but what are your thoughts on his chances of getting into the Hall of Fame?
Matt: That's an interesting question, Brodie, and glad to have a fellow New Yorker here in SFTB! Roddy White finished his 11-year career with the Falcons with 808 catches for 10,863 yards and 63 touchdowns – an impressive career, to say the least. On the all-time list of receiving yards, White currently ranks 37th and he's 34th when it comes to most receptions. I'll say this much about White – I think he should definitely be inducted into the Falcons Ring of Honor first. As far as Canton goes, there are a number of players in front of him who will get stronger consideration first, but I do think he's worthy of being in the conversation.
Ronnie from Jackson, GA
Beek, I love reading your analysis, so I am interested in your thoughts on Justin Hardy. Every year I hear this might be his breakout year, but he never gets that many snaps; although he has proven that he can make the tough catches! Maybe it's time to move on from him after signing more speed in free agency and the draft that can handle the return game. Your thoughts?
Matt: Thanks for reading, Ronnie. Justin Hardy is entering his fifth year and, to date, he's hauled in 76 catches for 751 yards and nine touchdowns. As a return man last season, Hardy returned 20 punts for 147yards and a pair of kickoffs for 7 yards. Hardy possesses two qualities you can't coach – speeds and great hands. I do think this is a critical year for him here in Atlanta, especially with the additions of free agent Kenjon Barner and rookie draft pick Marcus Green. Depending on how those two fare and compete, we could see some very interesting battles unfold on special teams. I do think Hardy will see the field in different offensive packages and hopefully he takes full advantage of those opportunities. The Falcons have a talented receiving corps with Julio Jones, Mohamed Sanu and Calvin Ridley and, as we all know, there's only football to go around. Again, big year for him with plenty of competition.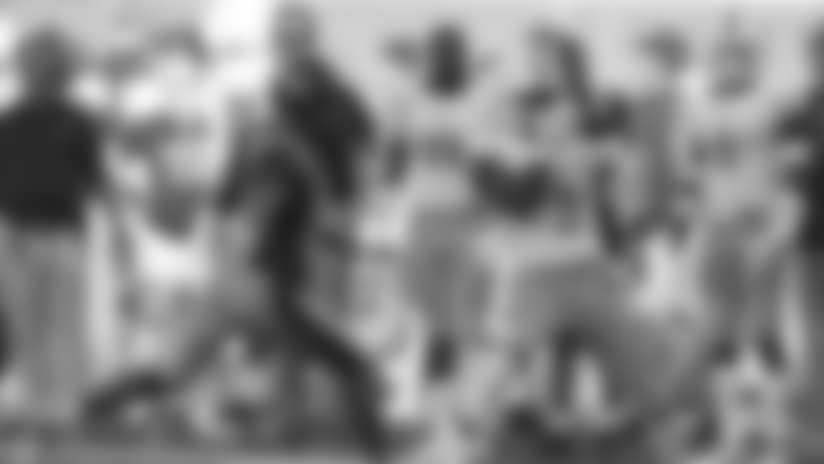 Jarret from Chester, SD
Hey Beek. What do you think Marcus Green's role will be for the Falcons this year? He is a great change-of-pace runner but is also a great return asset. He reminds of Tyreek Hill but smaller.
Matt: I think Marcus Green will get a chance to make an immediate impact as a returner and then as a running back. He may be on the smaller side, but he's very fast, shifty and can make guys miss in the open field. You say Tyreek Hill but I see more Darren Sproles in him. Regardless, if he can make an impact as a returner, I think the Falcons would be thrilled. The running back rotation could be tough to crack with Devonta Freeman, Ito Smith, Brian Hill, Qadree Ollison and Kenjon Barner. I would not be surprised at all to see Green line up in the slot or flanked out, either – at least during camp and maybe during the preseason. Should be fun to watch.
Terry from Washington, GA
Is Beek your real name or do they call you that because of your nose? Also, little is said about the linebacker corps. Are we not pretty weak there especially if one of the starters get injured? De'Vondre Campbell rates out as average and I think he is coming into his potential FA next year. What do you think about our linebackers?
Matt: Finally, a question about the linebackers! But first about the Beek … my real name is Matt Tabeek, but a lot of people call me the Beek or Beeker. It's also a play on beak, as in a bird beak (see falcon). So there's the Beek breakdown. Now for the 'backers. I really like this group – Deion Jones, De'Vondre Campbell, Foye Oluokun and Duke Riley. Jones is a rising superstar in this league, but suffered a foot injury in the season opener last year and missed 10 games (11 weeks). Having him on the field and healthy is a difference maker for this defense. Back in April I was asked about Campbell and I'm still kind of surprised about how little our fans talk about him or comment about him here. Campbell is an important cog to the Falcons defense. I think his versatility and athleticism is overlooked by fans, but certainly not the coaches here. Campbell has played three seasons in Atlanta and his numbers have improved each year. I think the battle for third spot is Oluokun's to lose at this point, but it would not surprise me to see Riley to make some strides this year. It's an important year for him. To your point, Terry, there is somewhat of a drop-off, but there is depth with Riley and Bruce Carter. Is it ideal? Not really, but that's life with the salary cap; some teams are going to be thin in spots. MAILBAG
Do you have a question about the Falcons that you want answered? Ask a question here and it could be posted on AtlantaFalcons.com.