FLOWERY BRANCH, Ga. — The 2019 NFL Draft is officially in the books and now it's time to turn our attention toward training camp and all of the position battles that will ensue.
There's been quite a bit of change since the Falcons wrapped up the 2018 season. There have been coaching changes as well as significant turnover on the roster. If you need a refresher on all of the moves, check out the free agent tracker and draft pick tracker here.
As things stand today, there could be three new faces in the starting lineup — all along the offensive line. If it's the three listed below, it would mark the first time in the common-draft era that a team had all former first-rounders starting on the offensive line.
Let's take a closer look how the lineup could look on offense when the Falcons kick off the season against the Vikings on Sept. 8 in Minneapolis: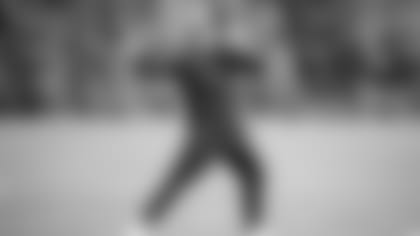 Projected starters
QB – Matt Ryan: Ryan completed 69.4 percent of his passes in 2018, fifth best in the NFL and the second-highest mark of his career. He attempted the third-most passes in the league with 608 and ranked second in completion percentage among quarterbacks with at least 500 attempts.
RB – Devonta Freeman: After posting back-to-back 1,000-yard seasons in 2015 and 2016, Freeman has tallied just 933 rushing yards over the last two seasons. He appeared in two games during an injury-riddled 2018, rushing for 68 yards on 14 attempts. Freeman, who is capable of putting up 1,500 all-purpose yards in a season, is expected to return to form in 2019.
WR – Julio Jones: Jones was targeted 170 times in 2018, the most in the NFL, and he responded with an NFL-best 1,677 yards on 113 receptions. He accounted for 45.64 percent of Ryan's targeted air yards, meaning nearly half of the of the downfield yardage the Falcons attempted to gain was aimed at Jones.
WR – Mohamed Sanu: Sanu posted a career-best 838 yards on 66 receptions (12.7 yards per catch) and four touchdowns in 2018. He also recorded the second-longest touchdown in his career and longest as a Falcon when he made a during a a 43-yard reception during a loss to the Steelers in Week 5.
WR – Calvin Ridley: The Falcons' top draft pick one year ago, Ridley led all rookie receivers in the NFL in receiving yards and receiving touchdowns, tallying 64 catches for 821 yards (12.8 yards per catch) and a team-high 10 touchdowns. He set an NFL record during Weeks 2-4 with six receiving touchdowns, the most by a rookie in a team's first four games in league history.
TE – Austin Hooper: Hooper was named to the Pro Bowl for the first time in career in 2018 and continues to improve with each passing season. He had career-highs in 2018, seeing action in 16 games with seven starts. Hooper also had a career-high 71 catches for 660 yards (9.3 yards per reception) and four touchdowns.
LT – Jake Matthews: Speaking of first-ever trips to the Pro Bowl, Matthews also made his debut at the NFL's all-star game in 2018. He started at left tackle in all 16 games while blocking for an offense that averaged 389.1 yards and 6.16 yards per play, the sixth-best mark in the NFL.
LG – James Carpenter: Carpenter was signed on the first day of free agency (along with Jamon Brown). The 6-foot-5, 321-pound Carpenter is the likely replacement for Andy Levitre. He brings veteran experience and, according to Pro Football Focus, only allowed five sacks, five quarterback hits and 13 pressures, all of which were the lowest among the Jets' offensive linemen last season.
C – Alex Mack: Mack started in all 16 games at center for the Falcons, helping make critical line calls and paving the way for an offense that averaged 389.1 yards and 6.16 yards per play, the sixth-best mark in the NFL. He was named to the Pro Bowl for the fourth-straight season — third time as a Falcon and the sixth in his 10-year career.
RG – Chris Lindstrom: Falcons fans shouldn't be surprised by this pick. Lindstrom was viewed by many as the top guard prospect in this draft class — and the Falcons clearly felt that way, taking him 14th overall. The 6-foot-4, 308-pounder has the versatility and athleticism the Falcons want in their offensive linemen. It's worth noting that he played guard and tackle at Boston College, but he's expected to start at guard.
RT – Kaleb McGary: While Ty Sambrailo was given a three-year extension during the offseason, the Falcons traded back up into the first round for the 6-foot-7, 317-pound McGary for a reason: to be the long-term answer at right tackle. McGary was a four-year starter for the Huskies and was a two-time first-team All-Pac 12 selection.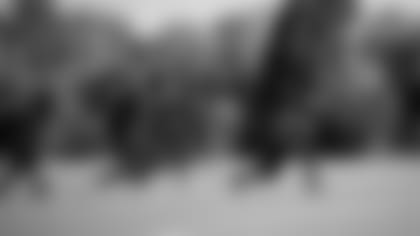 Key reserves
RB – Ito Smith: A fourth-round pick one year ago, Smith was a pleasant surprise for the Falcons in 2018. He rushed for 315 yards on 90 carries and four touchdowns while adding 27 catches for 152 yards, despite missing the final two games of the season due to injury. With the Falcons relying on at least three backs during the past two seasons, he'll likely have an even bigger role in 2019.
RB – Qadree Ollison: The 6-foot-1, 228-pound Ollison is, according to Falcons coach Dan Quinn, a "four-down player" and will add some much-needed size to the Falcons' backfield. Ollison finished his career at Pitt with 529 carries for 2,859 yards and 29 touchdowns. One of those runs was an electric 97-yard touchdown run against Virginia Tech.
TE – Luke Stocker: While Stocker is primarily viewed as a run-blocking tight end and has 577 career receiving yards and five touchdowns, he is versatile and can line up in a number of positions, including fullback. Look for offensive coordinator Dirk Koetter to take advantage of Stocker's skills in various packages.
RT – Ty Sambrailo: Sambrailo started the final four games of 2018 and played both right tackle and left guard during that stretch. He can provide depth and is capable of starting should one of the rookies falter or if there's an injury. The Falcons like him and gave him a three-year extension for a reason.
RG – Jamon Brown: The 6-foot-4, 340-pounder brings experience, size, physicality and versatility. He played tackle in college but was moved inside when he got to the NFL. He can also move well for his size, something the Falcons require of their offensive linemen. It wouldn't be surprising at this point if he ends up seeing a significant amount of snaps.