Welcome to Straight from the Beek! The draft is inching closer and the Falcons have a number of key positions they need to address. In the meantime, you've got plenty of questions. So, let's get right to them. Just remember that all opinions here are mine unless otherwise noted.
Tyler from Bel Air, MD
First time question here! Do you have a favorite on who exactly you want the Falcons to draft? I agree with you; I want the Falcons to take an edge guy but if a lot get taken before 14 and there is a better player at defensive tackle (say Ed Oliver?) I would prefer that. As much as I would love to draft a right tackle with our first pick, I just really think we need a guy who can get to the quarterback more, to take some pressure off our corners and help the defensive. What do you think?
Matt: Welcome to SFTB, Tyler! A favorite? Yessir. That would be Quinnen Williams. I would love, love, love to see him in the Red and Black. But I think the Falcons would have to move up into the No. 2 or 3 spot to get him, to be honest. Could they do it? I think so (with nine picks). Will they do it? Probably not, mainly because of the steep price they'd have to pay – and because the Falcons have a number of different areas they need to address. OK, realistically, I think there will be some very good edge rushers and defensive tackles sitting there at 14, Tyler. I'd be happy with an Ed Oliver, too, but I think he's a top-10 pick. I like Montez Sweat out of Mississippi State a lot. And I also like Michigan's Rashan Gary, Clemson's Clelin Ferrell and Florida State Brian Burns as far as edge players. Louisiana Tech's Jaylon Ferguson is another name to keep an eye on. As far as defensive tackles go, outside of Williams and Oliver, I like Christian Wilkins and Dexter Lawrence out of Clemson. But, yes, I'd love to see them go defense with that first pick. And your question is a good one for today's Straight from the Beek Question of the Day: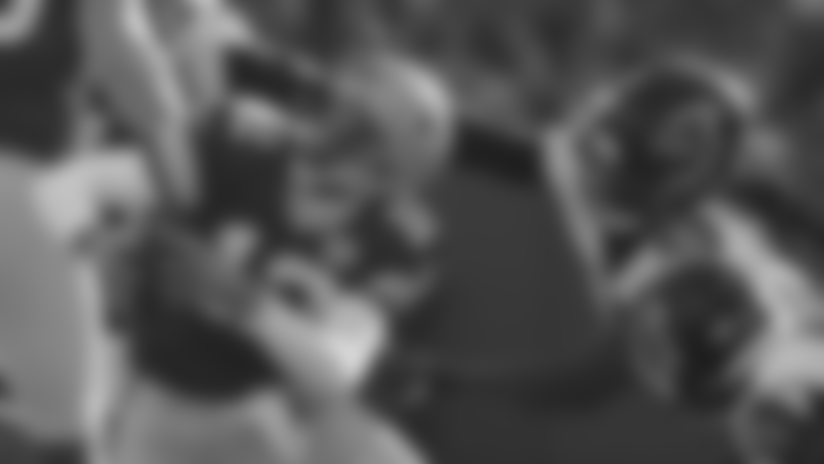 Jalen from Brunswick, GA
Do you feel that De'Vondre Campbell should receive an extension? I believe that he is a great piece of our defense and it would be a massive loss to our team.
Matt: Hey, Jalen. Well, I have no say whatsoever in who gets an extension, but I am a big fan of De'Vondre Campbell. To be honest, I'm kind of surprised about how little our fans talk about him or comment about him here. Campbell is an important cog to the Falcons defense. I think his versatility and athleticism is overlooked by fans, but certainly not the coaches here. Campbell has played three seasons in Atlanta and his numbers have improved each year.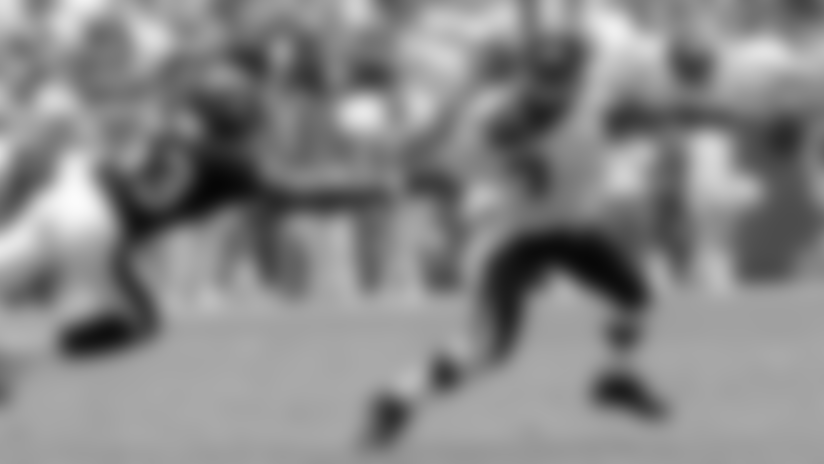 Percy from Tampa, FL
I have noticed in the last few SFTB as well as some past SFTB about fans expressing interest about uniform changes. I may have sent this in before, but maybe if they use some other uniform combinations similar to the Jaguars or Titans – instead of the same combination for home (red jersey/white pants) and away (white jersey/white pants) games that they have been doing for the past few years, it may please some of the fans. Just my opinion. But isn't that what this column is for? Our opinions? By the way, kudos to listening to all those opinions.
Matt: Absolutely, Percy. Love the differing opinions. So, I have a question for you then. The Jags and Titans have a third color they use to help with those different uniform combinations. If the Falcons were to merely add more combinations, what would be the third color? I'm assuming black, yes? What about gray or silver pants? Or red pants? Personally, I'm not a fan of keeping the current style and simply adding another color. But that's just my opinion. I'd prefer to go back to the 1980s look – red helmets, gray/silver pants with red and white jerseys (block numerals). Thanks for writing in.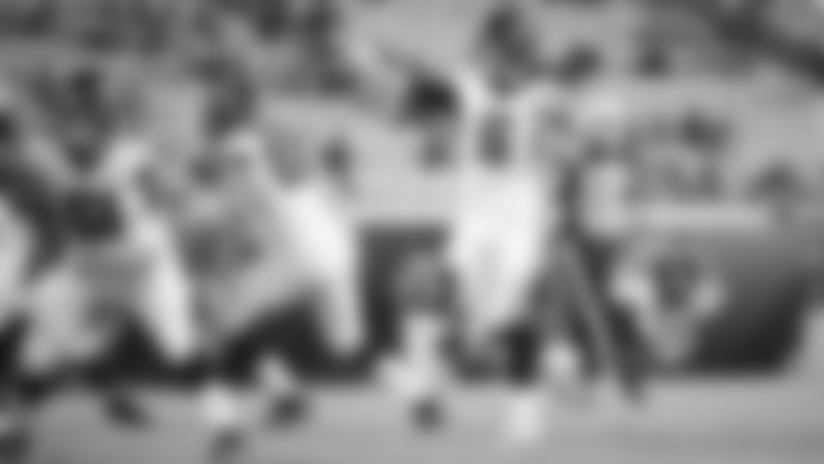 Matthew from Naples, FL
Hey Beek. I see some interesting players in the AAF and I was curious if the NFL can sign players from other leagues. Trenton Thompson seems to be getting it together, and J.C. Hassenauer seems like a good … camp body to bring in. Any other players you would be interested in? Looking forward to the draft. Thanks.
Matt: I definitely think some players have done enough to warrant some invites to camps (that'll make for a long year for some of them) – J.C. Hassenauer could be one of them, too. And because the game is so physical and injuries are such a factor every single year, I think NFL teams are adding some of these AAF guys to their short lists just in case they need to make a move at some point (and that's another reason why I think they'll get invites; teams will want to get a closer look, kick the tires, etc.).
Tre from Ladson, SC
What is the front office doing to address our HORRIBLE defense? Cowboys traded a sixth-round pick for Robert Quinn. It's like they really think we can just outgun everyone and last year proved that we cannot.
Matt: Tre, let's wait until the draft is over, shall we? The Falcons have nine picks, including the 14th overall selection. They're going to address the defense. Don't forget that Dan Quinn will now be calling the defense – and that's huge. By the time camp rolls around in late July, this defense is going to be looking much different than the one you're currently looking at. Be patient. Thanks for the question.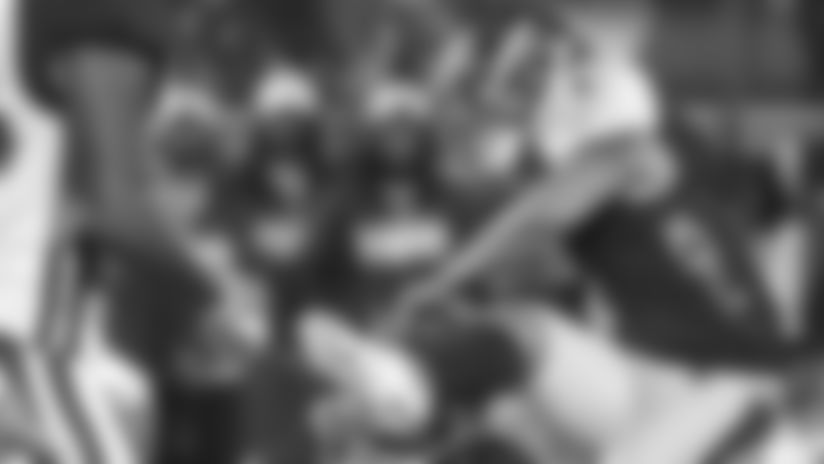 Jamin from Alpharetta, GA
Hey Beek. Enjoyed your articles for quite a while. Obviously, we need to replace a legend in Matt Bryant. I'm sure the organization has confidence in Gorgio Tavecchio. What about Atlanta Legends kicker Younghoe Koo? The guy is local, perfect in the AAF, and I'm sure would be a bargain. Thoughts?
Matt: Ah, I knew it was only a matter of time before someone started pushing for Younghoe Koo. I knew it. His legend (pun intended) grows with every made kick! Look, it's a cool story right now and I hope he doesn't miss any kicks for the Legends, gets an invite to Falcons camp and becomes the talk of preseason. I do know this much, though. Following in the footsteps of Matt Bryant, the Falcons' all-time leading scorer, is not going to be easy. I also know that the Falcons think very highly of Gorgio Tavecchio – enough to keep him on the roster last season and move on from Money Matt. The Falcons will bring in one or two more kickers during the offseason for training camp. Will it be Koo, who so far is a perfect 14 of 14 on his field goal attempts in the AFF (all of those, by the way, are between 20-29- and 30-39-yards range)? Maybe. I think it would be an awesome story if the Georgia Southern product gets a look here with the Falcons – and runs with it. Don't forget that he made 50 percent of his field goals (3 of 6) when he had a shot with the Chargers back in 2017. MAILBAG
Do you have a question about the Falcons that you want answered? Ask a question here and it could be posted on AtlantaFalcons.com.