Welcome to Straight from the 'Beek! We're on to preseason game No. 3 and you've got questions. Just remember that all opinions you see in this space are mine, unless otherwise noted.
James from Accokeek, MD
Will Reggie Davis make the 53-man roster?
---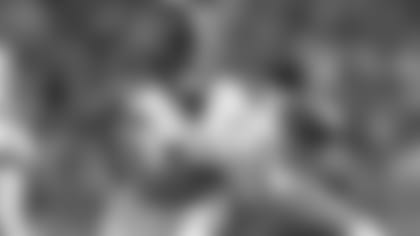 Hoyle from Kings Mountain, NC
Matt, fill me in on Saubert. He has not shown us much on the field during the preseason games. Is he showing enough upside in practice for the Falcons to protect him by placing him on the 53-man roster. You know, much like they did Perkins and Schweitzer?
Matt: Eric Saubert has had his moments in camp, but you're right – the rookie from Drake hasn't shown a lot in the first two preseason games. There's so much that goes into the evaluation process, Hoyle, including how some of these players perform on special teams. That said, there's still two more preseason games to go. And for what it's worth, being on the practice squad is a good spot to be for some players, especially rookies with upside who need to develop their game.
---
Jamey from Lebanon, PA
Why is there such a big drop-off from the first and second team to the third and fourth teams?
Matt: I'm assuming you're referring to last Sunday's game at Pittsburgh, where there was a noticeable drop-off once the starters were pulled, and especially in the second half. At least two reasons, Jamey: talent and experience level. There were a lot of players getting their first taste of NFL action and they're still learning and thinking – not reacting and playing fast. Falcons coach Dan Quinn also said after the game that the intensity level dropped in the second half – and that has nothing to do with athletic ability.
---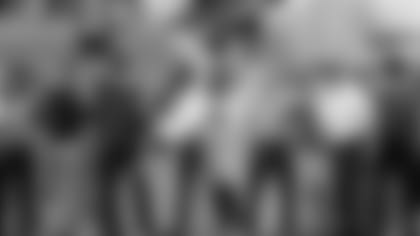 Tarik from Mount Laurel, NJ
Many felt the Falcons overpaid for Sanu last year when he signed a five-year, $32.5 million contract with the team. After one year, what are your thoughts? Still overpaid or a heck of a bargain?
Matt: I arrived here in Flowery Branch in mid-May and I think Mohamed Sanu has been one of the most impressive players I've seen in person on a daily basis – and definitely the most consistent. He shows up every day and makes plays, whether it has been in practice or during the games. And as far as last season goes, how can anyone argue with those results? I do think Sanu will be even better during his second season with the Falcons so, yes, in my opinion he's worth every penny.
---
Caleb from Louisville, KY
What's the depth chart?
Matt: This is the depth chart, Caleb. Depth charts show who the starters and backups are at each position on the team. Hope that helps.
---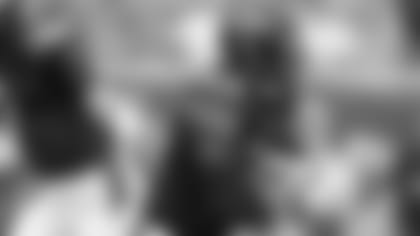 BB from Fayetteville, GA
Will the Falcons be wearing their road white jerseys for the Bears game? I already have my tickets and want to make sure that I pack the correct jersey to wear to Chicago.
Matt: The Bears traditionally wear their dark navy blue jerseys at home, BB, so I think you're safe to assume that the Falcons will be donning their road whites.
---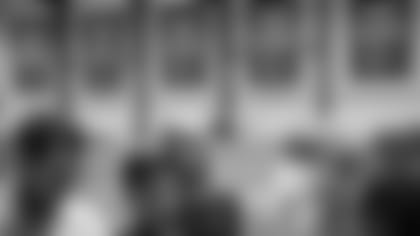 Bobby from Atlanta, GA
Where will the NFC South championships, NFC championships and selected elite former players jerseys hang in the new Mercedes-Benz Stadium?
Matt: That's a great question, Bobby. At this point I just don't have an answer for you on the banners yet. Keep checking back.
---
Andrew from Suwanee, GA
I'd like to point out that since NFL rules prohibit us from wearing our red helmets to coincide with the 1966 throwback, we might as well do a true 1990s era look with the silver pants. We already have the black jersey and helmet. The combination of 1990s era helmet, 1960s and 1990s jersey (both eras had the same jersey) and 1960s pants and socks is odd. It's a weird blending of eras that we had never actually worn before until we called it a "throwback" last year. Just bring back the classic 1990s silver pants and call it a day.
Matt: Well alrighty then. You're supposed to submit a question, Andrew, but I'm letting this one slide since I'm also a big fan of the 1990s-era look.
---
Gerald from Smyrna, GA
With the bye week being so early in the season -- Week 5 -- how important is to win the division and get a first-round bye?
Matt: About the bye week … it has no bearing whatsoever on a team's record. Zilch. Nada. Zippo. And would you prefer it to come later in the season? Maybe, but it all depends on your team's overall health. As for the second part of your question, yes, it's extremely advantageous to win the division and get a first-round bye. That's one less playoff game to play and usually a home game, too. That said, there have been six wild-card teams that have gone on to win the Super Bowl – the Raiders (1980), Broncos (1997), Ravens (2000), Steelers (2005), Giants (2007) and Packers (2010).
---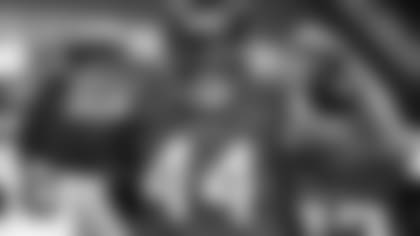 Antonio from Augusta, GA
Do you think Vic Beasley could push to get 30 sacks like Von Miller and Khalil Mack?
Matt: The record for most sacks in a single season is 22.5 by Michael Strahan in 2001. Three other players have tallied 22 in a season – Jared Allen, Mark Gastineau and Justin Houston. Now, Von Miller has said that he thinks 30 sacks "is doable" but it's unlikely. Now if there's a player out there who could break Strahan's record, I like Mack's chances. I'd love to see someone hit 30 – and it would be great to see Beasley pull it off, but it's unrealistic. HAVE A QUESTION?