The Falcons are entering the final quarter of the 2020 regular season and three of their final four games are on the road, beginning Sunday with a trip to Los Angeles to play the Chargers. The other two road games are at Kansas City and Tampa Bay. Atlanta's final home game will be played Dec. 20 against the Buccaneers. Meanwhile, you've got plenty of questions, so let's get to them now. Just remember that all opinions here are mine unless noted otherwise.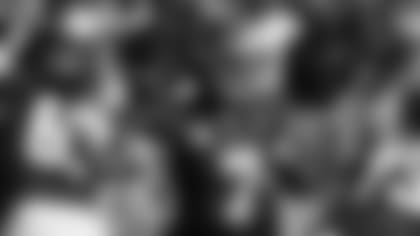 Mel from Decatur, GA
Hey Beek, it looks like Dwayne Haskins could be available from Washington. I think he could be a good fit here. He'd have the opportunity to sit and learn from Matt Ryan and take over as QB1 in a couple seasons. Would you give up a fourth-round pick for Haskins?
Matt: I have several thoughts about this question, Mel, but let me give you a few. First, Dwayne Haskins still has two years left on his guaranteed rookie deal. He was the 15th overall pick in 2019 and I'm not sure a team would just give up on a player like that so quickly. Never mind what a weird year it's been for every single team. Second, anytime someone says "looks like he's going to be available" my first thought is, well, why is that? Why would a team move on from a first-round pick so quickly? Of course, this is all speculation; Haskins likely isn't going anywhere. Yes, I've read the stories, one even suggesting that Haskins could be the Steelers' future QB after Ben Roethlisberger. Finally, the Falcons are going to hire a new general manager eventually. In the end, that person will decide the direction of this franchise and how it will get there. Whether Raheem Morris stays on as head coach job in 2021 or if it's someone else, they will also have a say on how to build this roster moving forward, I'd think. And now I'll answer your question: No, I wouldn't give up a fourth-round pick for Haskins right now. I think the Falcons have too many other needs, and quarterback (right now and in the immediate future) isn't one of them.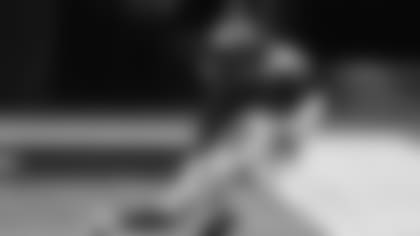 Rusty from Flowery Branch, GA
Beek, 2020 has been a tough year for all of us and an even tougher season for the Falcons. Help us fans understand the disappearance of the tight end in the game plan. Historically the Falcons have successfully schemed the TE into the offense and now it feels like that dynamic is missing. I think back on how we used Tony Gonzalez and Austin Hooper and now it's like a black hole. What gives?
Matt: A few games ago, I would have disagreed with you, Rusty. I mean, Hayden Hurst was on pace to match Austin Hooper's two best seasons here in Atlanta – 2018 and 2019 – and Hoop ended up in the Pro Bowl both years, too. This year Hooper only has 30 receptions for 286 yards and a pair of touchdowns, for whatever that's worth. But back to your question and my point. The last three games have not been great for Hurst. The Saints shut him out on Nov. 22. He had only two targets and no catches. This past Sunday, Hurst only had four targets and one catch for 9 yards. The game in between, against the Raiders, Hurst had eight targets and four receptions for 48 yards. So, five catches for 57 yards over the last three games. Not great, Bob. Right now, Hurst has 42 catches for 468 yards and three touchdowns this season with four games to go. It's pretty clear, though, opposing defenses (mainly the Saints) have done a nice job in limiting the tight end production. How much of that is on pressure? Some. How much of it has to do with play-calling? Some. Also, the Saints harassed Ryan quite a bit in the first meeting, sacking him eight times. Last Sunday, New Orleans sacked Ryan three times but hit him eight times. How much of it is on Hurst? Is he getting separation quickly enough? Have he and Ryan been on the same page? Not always. If you go back and watch the last game against the Saints, there was obviously a mix-up between Hurst and Ryan on a route pattern. Hurst cut off his route and Ryan threw an out toward the sideline. Hopefully they can get back on track Sunday against the Chargers, Rusty, but it's worth keeping an eye on.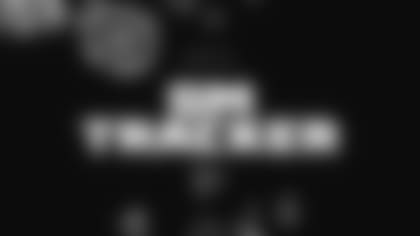 Get the latest updates!
Click below for a collection of names being reported as candidates for the Atlanta Falcons' open general manager position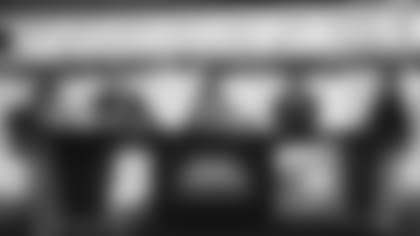 Preston from Johns Creek, GA
Good evening, Mr. Beeker! Hope all is well. I would love to see my beloved Falcons hire Louis Riddick as our GM. I think he'll bring a lot to this team. But I wanna ask about the head coaching job. I like Raheem Morris and what he's done as our coach thus far. But should Morris not be the man for the job next season, have you heard anything about Robert Saleh? I like what he's done in San Francisco and I wonder what he could do with a team like our Falcons. Appreciate everything you do for the fans! Keep up the great work.
Matt: Keep in mind that all of the names being associated with the vacant Falcons general manager position right now are based on reports from outside media outlets. While you may read about certain people being considered for the job, those reports are based on the reporter's sources, whoever they may be. That said, some media outlets are much more credible than others, and we'll leave it at that. I think Louis Riddick is an excellent analyst on ESPN and does a great job as part of their NFL coverage with "Monday Night Football," the NFL Draft and the combine. Yes, I think Raheem Morris has done a great job in taking an 0-5 football team and turning things around in a short amount of time. The Falcons are 4-3 under Morris but could easily be 6-1. Those losses against the Lions and the Saints this past Sunday were tough ones to swallow. But, you know what I always say, you are what your record says you are … and the Falcons are 4-3 under Morris and 4-8 overall. As far as Robert Saleh goes, Preston, all I know is that he's the defensive coordinator for the San Francisco 49ers, and he's doing a great job there, too. I will say that Frisco has been gutted by injuries this year, too, and have managed to stay competitive. There have been no credible reports tying him to the Falcons or any team, for that matter. In case you didn't know, any coach with an NFL team has to receive permission from his or her club before even speaking to another club about a position. And if there were any reports about a coach being associated to a team, those reports could not originate with the team or it would be considered tampering. There are serious consequences for that, including fines and loss of draft picks, etc. Right now, a lot of teams are trying to win games and are still fighting to make the playoffs; the last thing they want is distractions. Look, I'm certain the Falcons will land a great GM and make the right call with the head coach, whether it's Morris or someone else.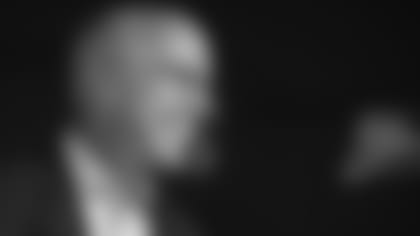 Buddy from Milledgeville, GA
Hi Beek, I have really enjoyed your insights on the Falcons over the last couple of years. You are a true professional and have a good pulse on the team. My question relates to the recent news that the Falcons are considering Louis Riddick as a GM candidate. Although he may be an excellent choice, I am concerned that he will try to pull the plug prematurely on Matt Ryan. I am a huge advocate of Matt, and although he is getting older, I feel that he is still highly capable of leading the team under the right offensive mind. Riddick was highly critical of Ryan on the Monday Night call this year against Green Bay. It was borderline disrespectful. I believe that Matt has at least 2 good years ahead. We could maybe draft an heir apparent in 2021 and let him learn behind Matt. Thanks!
Matt: Hey, Buddy. I really appreciate the kind words. Thanks for that; means a lot coming from you readers and Falcons fans – that's who this space is for in the end. OK, keep one thing in mind, Buddy. These are reports coming from outside media outlets. And they are credible and respected outlets, like CBS Sports (my former employer), ESPN, and The Athletic, or I wouldn't mention them here on this site or in my stories. I have a ton of respect for these reporters, too; I know most of them. And when they run stories, they're usually basing it on a trusted source, people they believe in or has steered them in the right direction previously. It does not, however, mean they are always right. Sometimes they get bad information, or their sources have other agendas. Regardless, don't assume every report is correct. So, let's talk about Riddick. As I noted above, Riddick knows the game well and has been on both sides – the football side with Washington and Philadelphia and he's currently working in the media, with ESPN. He is an excellent analyst on ESPN and does a great job as part of their NFL coverage with "Monday Night Football," the NFL Draft and the combine. He's also a former player (he once played for the Falcons) and so he knows what he's talking about and has a ton of credibility. That said, if he was indeed a serious candidate, would he be the perfect fit here in Atlanta? That's for Falcons owner Arthur Blank and team president Rich McKay to ultimately decide. I can tell you this, too. McKay doesn't miss much and does his homework. He's well-respected around the league (by owners, executives, coaches and players) and knows a lot of people in the media, too. As a fan, you should feel really good about that because McKay will do his best to vet every candidate and make sure that whoever takes over this franchise as GM will earn the respect of Falcons fans everywhere and, of course, build a winner that you can be proud of. No pressure, right?!? Ha. I think Matt Ryan has a handful of solid years left in him, too, for what it's worth. Thanks for writing in, Buddy. MAILBAG
Do you have a question about the Falcons that you want answered? Ask a question here and it could be posted on AtlantaFalcons.com.
Go ahead, ask the Beek
Do you have a question about the Atlanta Falcons (or anything football-related) you'd like to ask Matt Tabeek? If so, hit the link. Please remember to include your home state (or country if you live outside the U.S.). Thanks for reading SFTB!