It's a Friday during the bye week and you know what that means? That questions about anything and everything are filling my inbox about these 2019 Atlanta Falcons, who are currently in the midst of a six-game losing streak. So, let's take a peek at the SFTB inbox and pick some emails out to answer this morning. Just remember that all opinions here are mine unless otherwise noted.
And we're off. Wait, no movie questions? C'mon, guys. OK, here we go ...
John from Washington, DC
Beek, thanks for all you do. My question ... regardless of draft position, who is your "absolute must-have Falcons pick" in first round outside of Chase Young? I ask because he makes too much sense for Atlanta to actually make that pick, even if he was available. Thank you.
Matt: So, I can pick anyone other than Chase Young. Got it. Well, I want a difference-maker on defense. I want someone who can wreak havoc, force a turnover and change the course of a game on any given play. I'll go with A.J. Epenesa if I can't take Young. Epenesa is one of those athletic high-motor guys who can make offensive linemen look silly and doesn't quit until he gets to the quarterback or ball carrier. The Falcons' pass rush is non-existent right now. They're ranked 31st (out of 32) in points allowed per game and last in the league in sacks registered with just seven. They need help on defense and I'm hoping they'll take an edge rusher.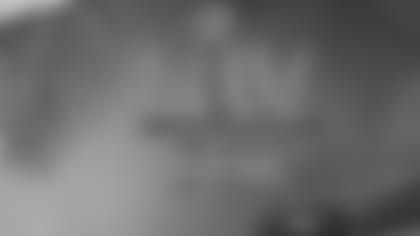 Levi from Rapid City, SD
Hey Beek, so would you say the Falcons are in a lost season now?
Matt: The ultimate goal is – and always should be – a Super Bowl. Technically speaking, the Falcons have not yet been mathematically eliminated from playoff contention, Levi, but at 1-7 and in the midst of a six-game losing streak, the foot appears to be pressed hard against the gas pedal as this team speeds in the opposite direction of Miami Gardens, Fla., home of Super Bowl LIV. Should the Falcons reach the point of no return and be eliminated from playoff contention, it'll be time to turn on the GPS because this team's season will indeed be lost.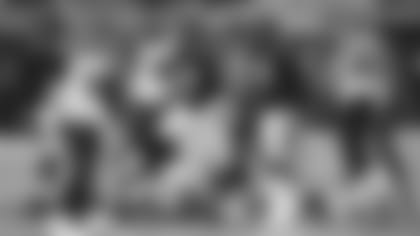 Yaphet from Jacksonville, FL
Hi Beek. What do you think about the defense being upset with the huge contracts the offensive players are getting? The defense is not just bad, but historically bad. Maybe the defense is trying to show the ownership that defense is just as important as the offense and if they were compensated as such, better play would result on the field.
Matt: No disrespect to you or your question, Yaphet, but I think that's a bunch of nonsense. First of all, there have been a number of players rewarded with long-term deals on the defense. Grady Jarrett, Deion Jones, Desmond Trufant and Ricardo Allen to name a few. But think about your point for a minute. Players are evaluated (and ultimately compensated) for how they perform on the field. It's a bottom-line, performance-based business. Results matter. Statistics matter. Production matters. That's how you make your point, if that is what is driving you. By tanking or giving up, the only one getting hurt in the end would be the player. That's why I don't think a player would ever just quit or give up – not unless they didn't care about their legacy or career. Hope that answers your question.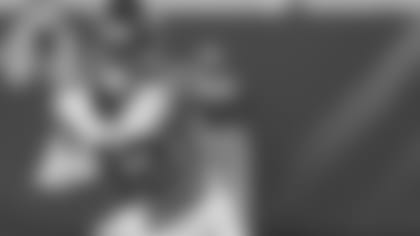 Josiah from Lawrenceville, GA
First and foremost, I'd like to give some encouragement to my team. I've watched every game and it's been one of the most heartbreaking things to watch. Seeing people leave mid-game and booing our guys hurts. I feel as if they needed us more than ever. Keep fighting guys, I see the potential and I back it 100 percent. With that out of the way, I'd like to ask if we could finally see some action from Qadree Ollison! (Hope I spelled his name right.) He ripped it UP in the preseason and it's been a shame not to see him active in the regular season. Thanks for your support of this great team, Go Falcons.
Matt: Should the Falcons continue to slide, I'd like to think that eventually there will be changes to the lineup. If current starters can't get the job done, then it's time to see if other players can make an impact. Or should the Falcons reach a point where they're officially eliminated from playoff contention, then I'd like to think the staff will go into full evaluation mode and start giving other players – guys like rookie running back Qadree Ollison – meaningful reps in game situations to see how they perform. Now, no starter wants to stand on the sideline and watch, but the last thing you'd want to see is one of your best players injured toward the end of a meaningless game. To be clear, that's just my opinion, but I'd want to see what guys can do and leave no stone unturned should they pivot toward 2020. We're not quite there yet, but it feels like we're getting close at 1-7.
Scott from Sugar Hill, GA
Falcons run game ... I know the O-line has been less than stellar. Do you have any stats on yards per attempt for the backs that have carried the ball this season? I don't know but I wonder if Devonta Freeman is leading the team in yards per carry. It may just be me, but Freeman seems to be making 2-3 moves to avoid tackles before hitting the hole. When I watch the effective backs in the league, they seem to make one move and then hit the hole with good balance, strength and speed. To me it seems that Freeman's running style has changed after all the injuries. The holes to run through this season are small and are probably closing quickly with the state of the O-line along with the running style change are not a good combination. I would love to get your opinion.
Matt: There's more to this than just Devonta Freeman. First, I strongly recommend that you read this week's After Further Review, which focuses squarely on what's wrong with the Falcons running game – and how the running backs are being used differently (and, here's a hint: in the short passing game as well). There are other factors, too. Falling behind early in games has affected the running game substantially. My point is, while people will always focus on the one player's stat line, there's so much more that plays into it, especially in a season like this one. Remember how, at times, Tevin Coleman was ineffective in 2018? Coleman wasn't the problem in the Falcons running game last year. You might be right about Freeman, too, but read that piece first and then factor in everything else. Let me know what you think.
Bird Noises: Jack Crawford on music, 'The Office'
Falcons defensive lineman Jack Crawford talks about how he ended up moving from England to the U.S., his passion for travel, video games, hip-hop music and exotic foods in the debut episode of Bird Noises podcast with Matt Tabeek. Listen to all of our podcasts right here. MAILBAG
Do you have a question about the Falcons that you want answered? Ask a question here and it could be posted on AtlantaFalcons.com.
Go ahead, ask the Beek
Do you have a question about the Atlanta Falcons (or anything football-related) you'd like to ask Matthew Tabeek? If so, hit the link. Please remember to include your home state (or country if you live outside the U.S.). Thanks for reading SFTB!